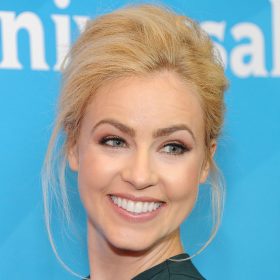 Amanda Schull
Amanda Schull, an accomplished American actress and former ballet dancer, gained her initial recognition for the captivating performance in the 2000 film "Center Stage." Transitioning gracefully from the world of ballet, she embarked on a successful career in the film and television industry, earning widespread acclaim for her roles in popular series like "12 Monkeys," "Suits," and "Pretty Little Liars."
What we know about this person
Date of birth:
August 26, 1978
Zodiac sign:
Birthplace:
Honolulu, Hawaii, USA
Marital status:
Married to George Wilson
Occupation:
actress, dancer
Early life
Born in Honolulu, Hawaii, on August 26, 1978, Amanda Schull's passion for ballet was evident from an early age. After graduating from Punahou High School, she received a ballet scholarship to Indiana University, where she honed her craft. Subsequently, she spent seven transformative years with the San Francisco corps de ballet before embracing her love for acting in 2006.
Career
Amanda's talent shone through even as a student, landing a significant role in "Center Stage" (2000) as a central character. In 2008, she bid farewell to the ballet corps and traveled to Australia, where she charmed audiences in "Mao's Last Dancer" as Elizabeth Mackey, a dancer entangled in a mesmerizing love story inspired by Li Cunxin's autobiography.
Expanding her horizons, Amanda graced several popular TV series with guest appearances, including "The Cleaner," "Cold Case," "Lie to Me," and "Bones". In 2009, she played vital roles in "One Tree Hill," initially as Sara, the ethereal spirit of Clay's deceased wife (portrayed by Robert Buckley), and later as the potential love interest, Katie Ryan.
The year 2011 saw Amanda Schull in Clint Eastwood's "J. Edgar," starring alongside Leonardo DiCaprio in a compelling biopic about FBI chief John Edgar Hoover. Simultaneously, she delighted audiences with guest roles on well-loved TV series like "Castle," "Psych," "Grimm," and "The Mentalist." From 2010 to 2013, she brilliantly portrayed Meredith Sorenson in the ever-popular youth drama "Pretty Little Liars," sharing the screen with Ashley Benson, Shay Mitchell, and Drew Van Acker.
In addition to her television appearances, Amanda earned leading roles in notable television films like "Imaginary Friend" and "Hunt for the Labyrinth Killer." Joining the cast of the TV series "Suits" in 2013, her character Katrina Bennett evolved from a supporting role to a regular face in the storyline from the eighth season onwards. The series featured an ensemble cast, including Gabriel Macht, Rick Hoffman, Meghan Markle, Sarah Rafferty, and Gina Torres.
In 2014, Amanda Schull showcased her talents in the TV series "12 Monkeys," a captivating adaptation of the 1990s movie, where she portrayed Dr. Cassandra Railly, a skilled bacteriologist, alongside her on-screen partner Aaron Stanford. Her exceptional performance extended to the thrilling movie "I Am Wrath" (2016), starring alongside John Travolta, garnering further praise. Throughout the years, she continued to impress with leading roles in diverse television projects.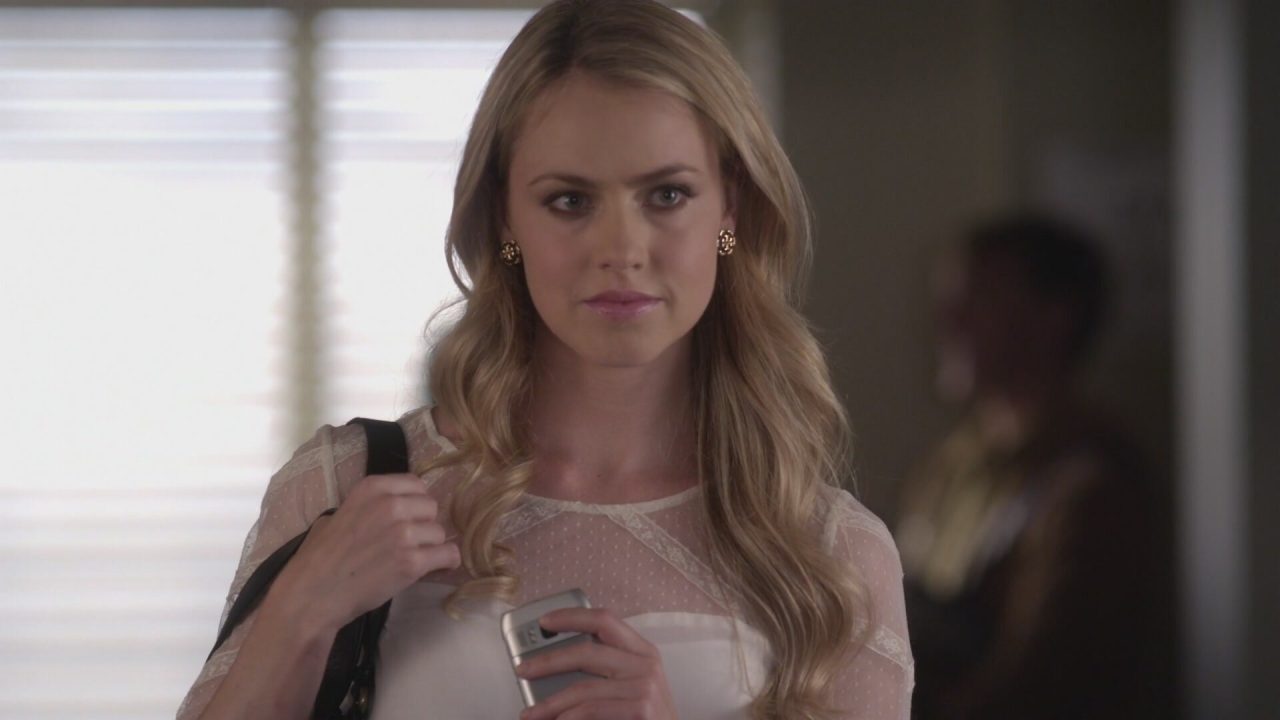 Amanda Schull in Pretty Little Liars
Amanda Schull Movies and TV Shows
2015–2018

12 Monkeys

Dr. Cassandra Railly

2011–2019

Suits

Katrina Bennett

2011–2017

Grimm (episode "Happily Ever Aftermath")

Lucinda Jarvis

2010–2017

Pretty Little Liars

Meredith Sorenson

2009–2016

Castle (episode "Pretty Dead")

Joy Jones

2009–2011

Lie to Me (episode "Love Always")

Phoebe Headling

2008–2015

The Mentalist (episode "Red Rover, Red Rover")

Marcy Victor

2005–2017

Bones (episode "The Devil in the Details")

Neviah Larkin

2005–2010

Ghost Whisperer (episode "Greek Tragedy")

Emily Harris

2003–2012

One Tree Hill

Sara Evans / Katie Ryan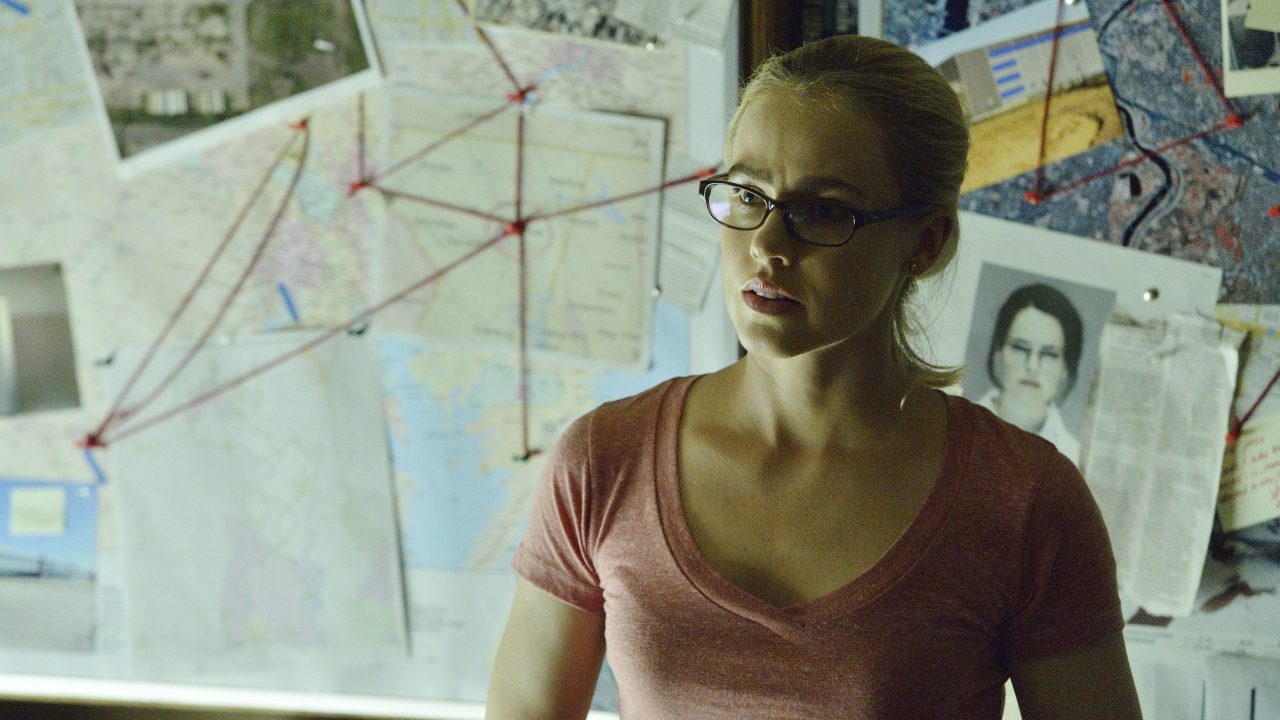 Amanda Schull in 12 Monkeys
Talk Shows
2020

Home and Family

Role: Guest

2019

Entertainment Tonight

Role: Guest

2017

Ok! TV

Role: Guest

2015

TODAY

Role: Guest
Amanda Schull's personal life and family
On a personal note, Amanda Schull's love story with her husband George Wilson began in Australia while she was there for filming. Their journey led them to marry in 2011, and together they welcomed their son, George Paterson Wilson VI, on February 25, 2020. Amidst cherished memories, Amanda fondly remembers her loyal canine companion, Roo, who blessed her life for over 18 years. In 2021, she mourned Roo's passing on social media, encouraging her followers to donate to a pet welfare fund in honor of her beloved furry friend.
Amanda Schull now
Currently, Amanda Schull's passion for acting remains undiminished as she continues to captivate audiences with her performances in television shows and diverse projects. In 2022, she impressed viewers with her appearances in several episodes of the Netflix mini-series "The Recruit." The year 2023 witnessed her embodying the role of FBI Agent Rose Casey in the television series "9-1-1: Lone Star," further solidifying her place in the entertainment world. Recently, Amanda concluded filming for the compelling television movie "The Blessing Bracelet," once again showcasing her unwavering commitment to her craft.
Updated:
December 10, 2023