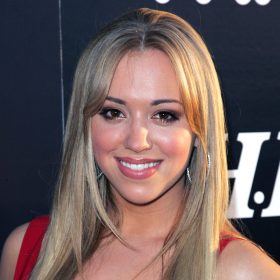 Andrea Lauren Bowen
Andrea Bowen is an American performer who has graced both the silver screen and television, occasionally showcasing her talents on the grand stage of Broadway Theater. Additionally, she has made her mark as a skilled voice artist, lending her vocal talents to beloved characters in Disney animated films and popular video games. However, it was her portrayal of the youthful Julie Mayer in the widely acclaimed TV series "Desperate Housewives," created by Marc Cherry, that propelled her to international recognition.
What we know about this person
Full name:
Andrea Lauren Bowen
Date of birth:
March 4, 1990
Zodiac sign:
Birthplace:
Columbus, Ohio, USA
Early life
Andrea Lauren Bowen, born on March 4, 1990, hails from a European heritage, with familial roots in Wales and Germany. Guy Bowen and Peggy Bowen are her parents, and she is the youngest of six children in the family. Andrea's birthplace was Columbus, the capital city of Ohio in the United States, before the Bowen family later relocated to New York. It was on the illustrious stages of Broadway where the young actress spent her formative years.
At the tender age of three, Andrea made her first foray into the world of acting by appearing in a commercial. By 1996, she embarked on her professional acting career at Broadway Theater, following in the footsteps of her siblings. Remarkably, at just six years old, she was entrusted with the pivotal role of Cosette, the central character in Victor Hugo's "Les Misérables." This made Andrea the youngest performer to ever portray Cosette in the history of Broadway.
At the esteemed Broadway Theater, Andrea Bowen showcased her talent in various productions. She delighted audiences as Marta von Trapp alongside Richard Chamberlain in the iconic musical "The Sound of Music". Additionally, she portrayed the endearing character of little Adèle in the stage adaptation of "Jane Eyre". Not only did Andrea captivate audiences with her acting, but she also showcased her singing and dancing abilities as a member of the renowned band, The Broadway Kids, recording several CDs with them. Even with her demanding schedule in plays and shows, Andrea managed to receive a comprehensive education.
Academically, Andrea Bowen excelled as a student, earning the prestigious "Student of the Year" award in eighth grade. She also attended classes at PPAS (School of Professional Performing Arts) alongside her friend Sarah Jane Hyland. This esteemed institution has nurtured the talents of notable figures such as Jesse Eisenberg, Gregory J. Lucas, Justin Peck, Britney Spears, Jeremy Allen White, Taylor Momsen, and Paul McGill. During her education, Andrea received training in both ballroom dancing and tap dancing, further enriching her versatile skill set.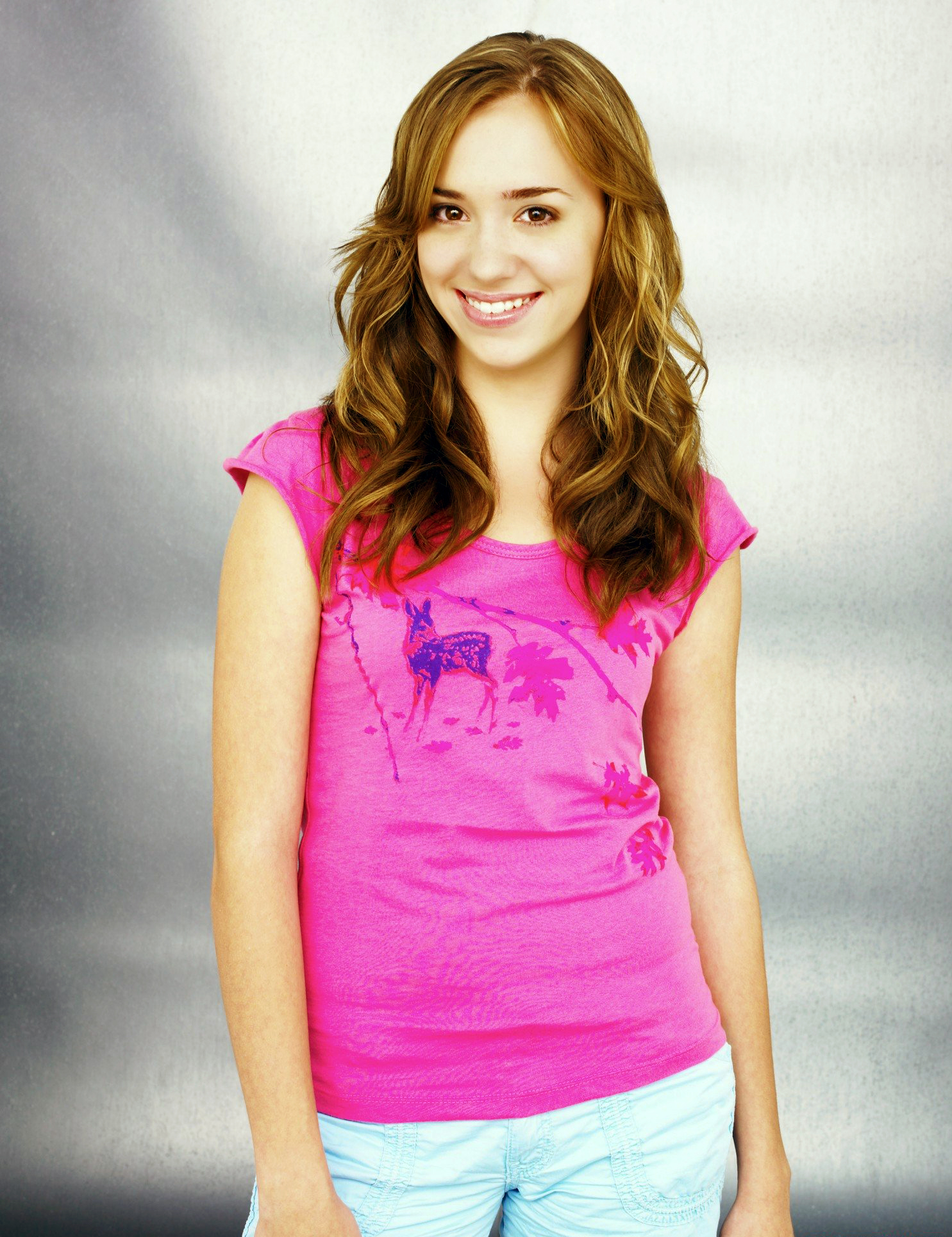 Andrea Bowen younger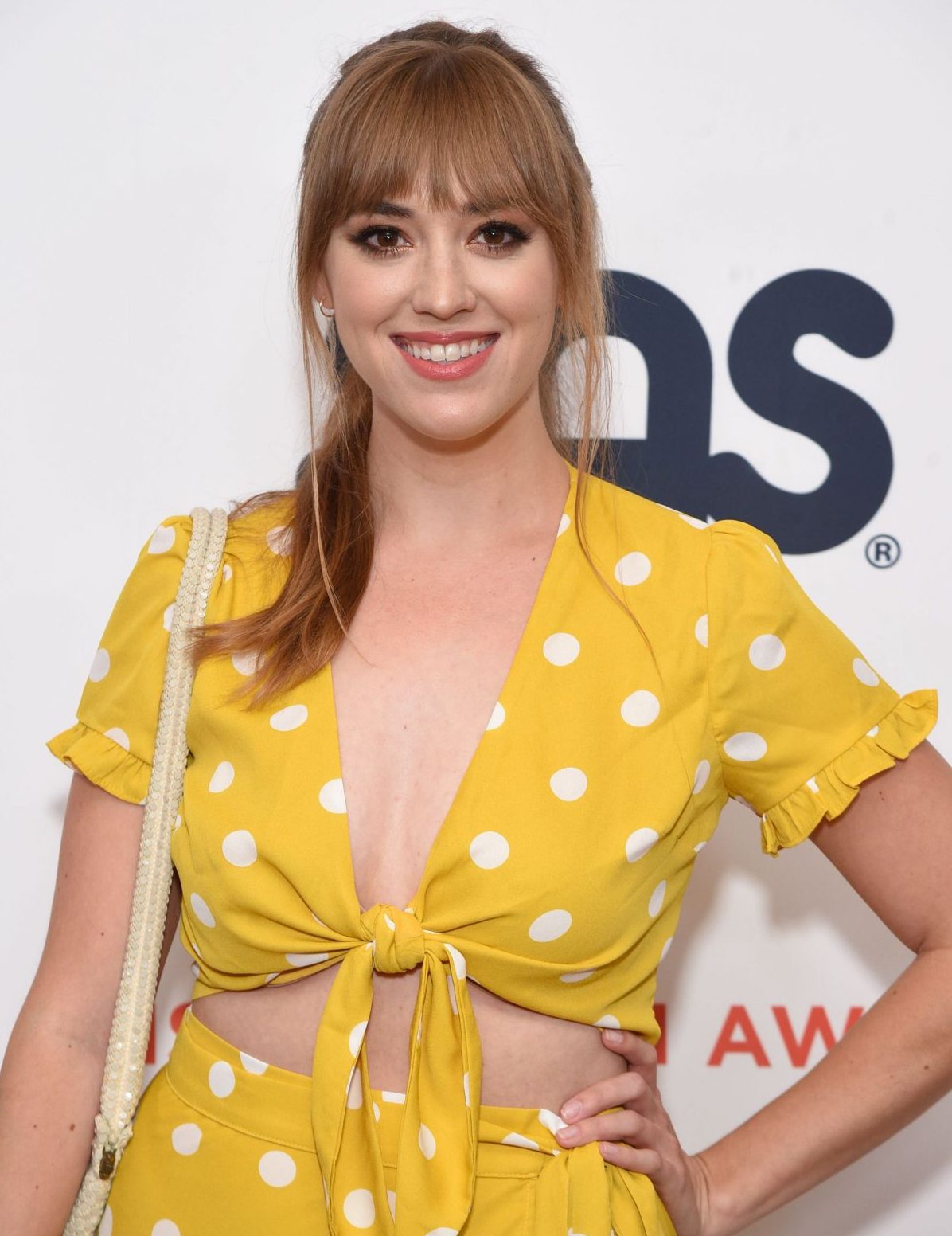 Andrea Bowen in 2019
Acting career
Andrea Bowen's journey in the television industry began in 1996, where she took on small roles in the acclaimed multi-episode series "Law & Order" created by Dick Wolf. As her career progressed, she made appearances in notable projects such as "Third Watch," "Arliss," and "Boston Public." However, it was in 2004 that Andrea rose to fame when she joined the cast of the hit TV series "Desperate Housewives."
Andrea Bowen's portrayal of Julie Mayer in this popular television series spanned from 2004 to 2012. Despite initial doubts about landing the role due to her physical appearance, Bowen dyed her hair to fit the character's description. One of the factors that attracted Bowen to the series was the emphasis placed on the younger characters, as they were given intricate storylines with multiple layers.
In the show's third season, Julie's character underwent development centered around themes of teenage rebellion and angst. Bowen expressed enthusiasm about exploring this new dimension of her character, particularly as Julie's romantic storyline unfolded with a rebellious love interest. The dynamic between the two characters raised questions about the potential influence they would have on each other.
After the fourth season, Julie's character was written off the series, much to the disappointment of fans and even some cast members like Teri Hatcher. However, series creator Marc Cherry assured that Bowen would make a return. True to his word, Bowen reprised her role for a single episode in the fifth season and later rejoined the main cast as a series regular for the sixth season. She made occasional appearances in the seventh season and returned for a string of episodes in the final season, providing closure to her character's journey.
Voicing career
Andrea Bowen's versatile talents extend to the world of animation, where she has lent her voice to various memorable characters. In the animated film "Bambi 2," she brought life to Faline the Roe deer, the girlfriend of the main character. Additionally, she collaborated with Cartoon Network on one of Craig Bartlett's projects, showcasing her vocal skills. Working alongside her brothers, Bowen also contributed to the voiceover work of the animated series "King of the Hill."
Not only has Bowen showcased her voice talent in films and television series, but she has also made her mark in the world of video games. In the Norwegian quest game "The Longest Journey," she provided the voice for the character April Ryan, adding depth to the gaming experience. From 2008 to 2020, Bowen consistently delivered lines for the beloved character Aerith Gainsborough in the Final Fantasy universe. While other notable performers like Mandy Moore and Briana White have taken on the role in some installments, it is primarily Bowen who brings Aerith to life in most episodes, leaving a lasting impression on players and fans alike.
Andrea Lauren Bowen Movies and TV Shows
2018–...

Station 19 (episode "All I Want for Christmas Is You")

Amy

2012–2018

Scandal (episode "Snake in the Garden")

Maybell Doyle

2010–2020

Hawaii Five-0 (episode "Ho'ohuli Na'au")

Amy / Pauline Lucero

2008–2013

The Secret Life of the American Teenager (episode "Allies")

Jackie

2005–2012

The Closer (episode "Cherry Bomb")

Michelle Clark

2005–2010

Ghost Whisperer (episode "Greek Tragedy")

Rebecca Kelly

2004–2012

Desperate Housewives

Julie Mayer

2002–2009

Without a Trace (episode "A Day in the Life")

Becky Grolnick

1999–...

Law & Order: Special Victims Unit (episode "Countdown")

Sophie Douglas

1990–...

Law & Order

Rankin Toddler, Bess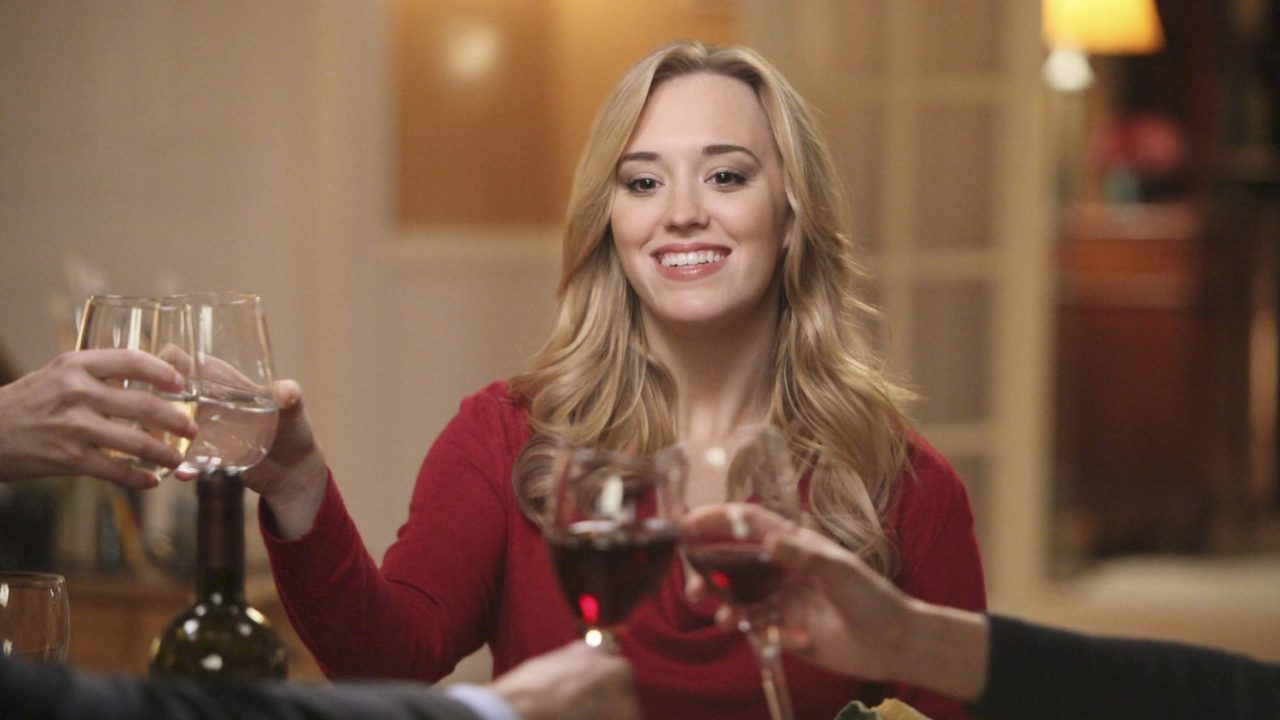 Andrea Bowen in Desperate Housewives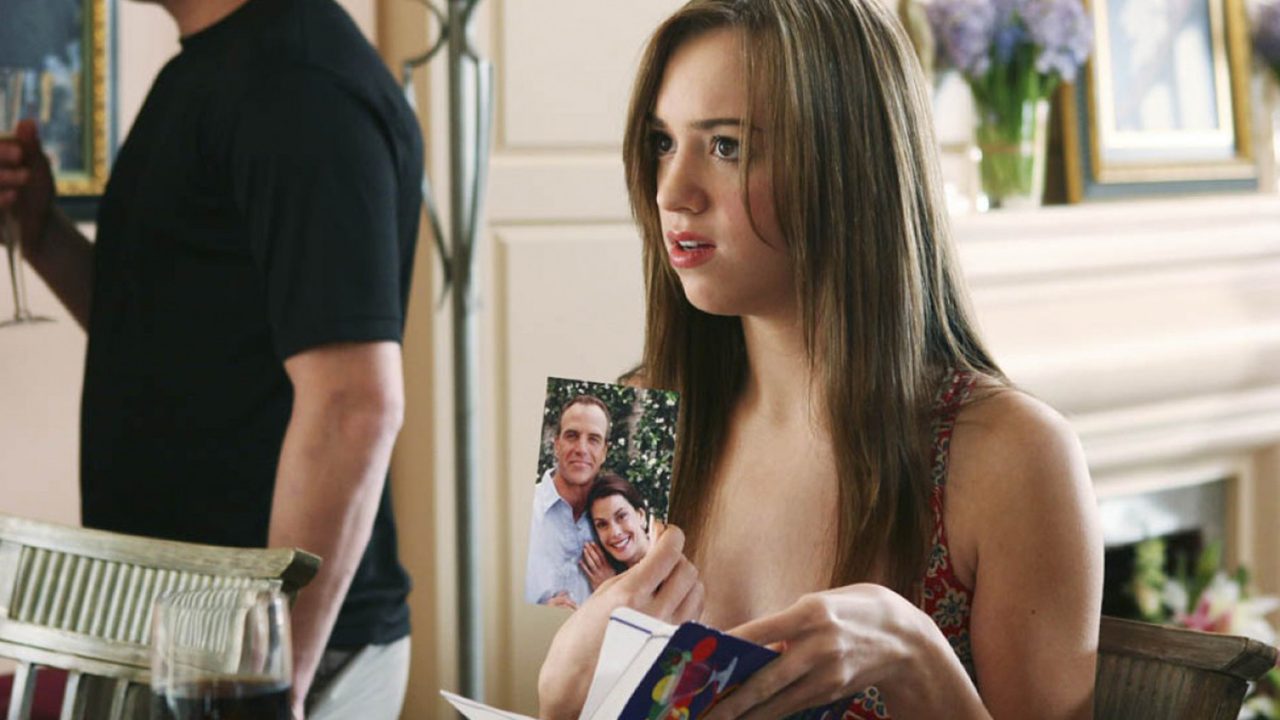 Andrea Bowen in Desperate Housewives
Andrea Bowen's personal life and family
The Bowen family has undeniably embraced the world of acting, with each of Andrea's siblings pursuing successful careers in the industry. Graham Bowen, her brother, gained recognition for his role in the film "The Book of Shadows: Blair Witch 2". Cameron Bowen, another talented sibling, has made appearances in numerous television series and lent his voice to various video games.
Alex Bowen, Andrea's brother, has showcased his vocal talents in addition to acting, having appeared in episodes of the renowned series "Law & Order". Sister Jessica Bowen has made her mark as both an actress and producer, notably working on the series "Homestead Host". Gillian Bowen, Andrea's sister, has made her voice known in the world of cartoons. Together, the Bowen family has contributed their talents across different realms of the entertainment industry.
Andrea Bowen is currently in a relationship with her boyfriend Ricky Schweitzer, as seen through their occasional shared photos on social media. They enjoy spending quality time together and even have a furry companion, their beloved dog. While their future plans remain undisclosed, they seem to be content with their present moments.
In her younger years, there were rumors of a romantic involvement between Andrea and Nick Bateman, but it was later clarified that these speculations were unfounded. Andrea values her privacy and focuses on her career and personal life.
Aside from her acting career, Andrea embraces her adventurous spirit and travels extensively with her friends, siblings, and family. She actively engages in various activities such as cooking, swimming, and horseback riding. Her love for exploration extends to her residence in a spacious house and ownership of two cars, a Mazda CX-3 and a Maserati Ghibli.
Furthermore, Andrea is deeply committed to volunteer work and actively collaborates with several community organizations. Her dedication to making a positive impact in society is reflected in her involvement with projects such as "Girl, Positive."
Talk Shows
2022

That's Messed Up: An SVU Podcast

Role: Guest

2018

The Jimmy Star Show with Ron Russell

Role: Guest

2007–2008

Entertainment Tonight

Role: Guest

2006

The Megan Mullally Show

Role: Guest

2006

The Tony Danza Show

Role: Guest

2005

The View

Role: Guest

2005

The Oprah Winfrey Show

Role: Guest
Andrea Bowen now
Andrea Bowen's recent career has seen a decrease in her appearances in movies and TV series. Following her starring role in the melodrama "A Winter Wedding," she took a break from 2017 to 2020. Upon her return, she had a guest appearance in the 2021 series "Station 19," an engaging portrayal of the lives of Seattle Fire Department employees. Her episode, titled "All I Want for Christmas Is You," showcased her talent. Additionally, Andrea ventured into the world of modeling.
In a storyline decision by Marc Cherry, Julie, the character portrayed by Andrea Bowen, transitioned from being a regular cast member to making occasional appearances after the fourth season. This change saddened Teri Hatcher, but Andrea continued to contribute her acting skills to the show. Meanwhile, she also worked on other projects, including her leading role as high school student Rachel in the feature film "Girl, Positive."
Throughout her extensive filmography, which encompasses around sixty roles, Andrea Bowen has received recognition for her talent. In 2005, she garnered a nomination for a Young Artist Award, and in 2008, she won a Prism Award for Best Actress in a TV show. Furthermore, her work alongside her fellow cast members of "Desperate Housewives," including Marcia Cross, Ricardo Antonio Chavira, Eva Longoria, and Doug Savant, earned them five Screen Actors Guild of America Award nominations.
Updated:
December 10, 2023