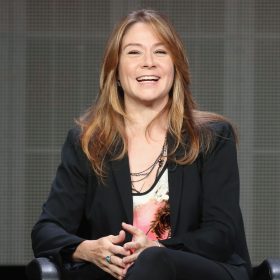 Megan Elizabeth Laura Diana Follows
Megan Follows, a highly accomplished Canadian actress, has captivated audiences with her exceptional talent across theater, film, and television. She gained fame for her roles as Anne Shirley in "Anne of Green Gables" and Catherine de' Medici in "Reign." Her remarkable performances in these roles have solidified Megan Follows' status as a talented and versatile actress.
What we know about this person
Full name:
Megan Elizabeth Laura Diana Follows
Date of birth:
March 14, 1968
Zodiac sign:
Birthplace:
Toronto, Canada
Early life
Megan Elizabeth Laura Diana Follows, born on March 14, 1968 in Toronto, Canada, grew up immersed in the world of theater with her director and actor father, Ted Follows, and English actress mother, Dawn Greenhalgh. As the youngest of her siblings, Megan's childhood was filled with theater productions coordinated by her parents during summer.
Megan Follows and her siblings all developed a passion for the stage and pursued creative careers. While Edwina became a writer and Samantha pursued acting, Megan's brother Laurence also chose the path of an actor. Reflecting on their upbringing, Megan described how her parents, who lived and breathed theater, instilled in them the allure, jealousy, and frustrations that come with the industry.
"You see the allure of theatre. You see the jealousy. You see the frustration. All of it. My parents lived, breathed, ate and slept theatre."
Despite their parents' love for their work, their marriage eventually ended in divorce when Megan was just 11 years old. Her father later remarried at the age of 62 to Susan Trethewey, while her mother relocated with the children to Los Angeles. Information about Megan's formal education is limited, but she has always been a hands-on learner, immersing herself in the world of acting from an early age.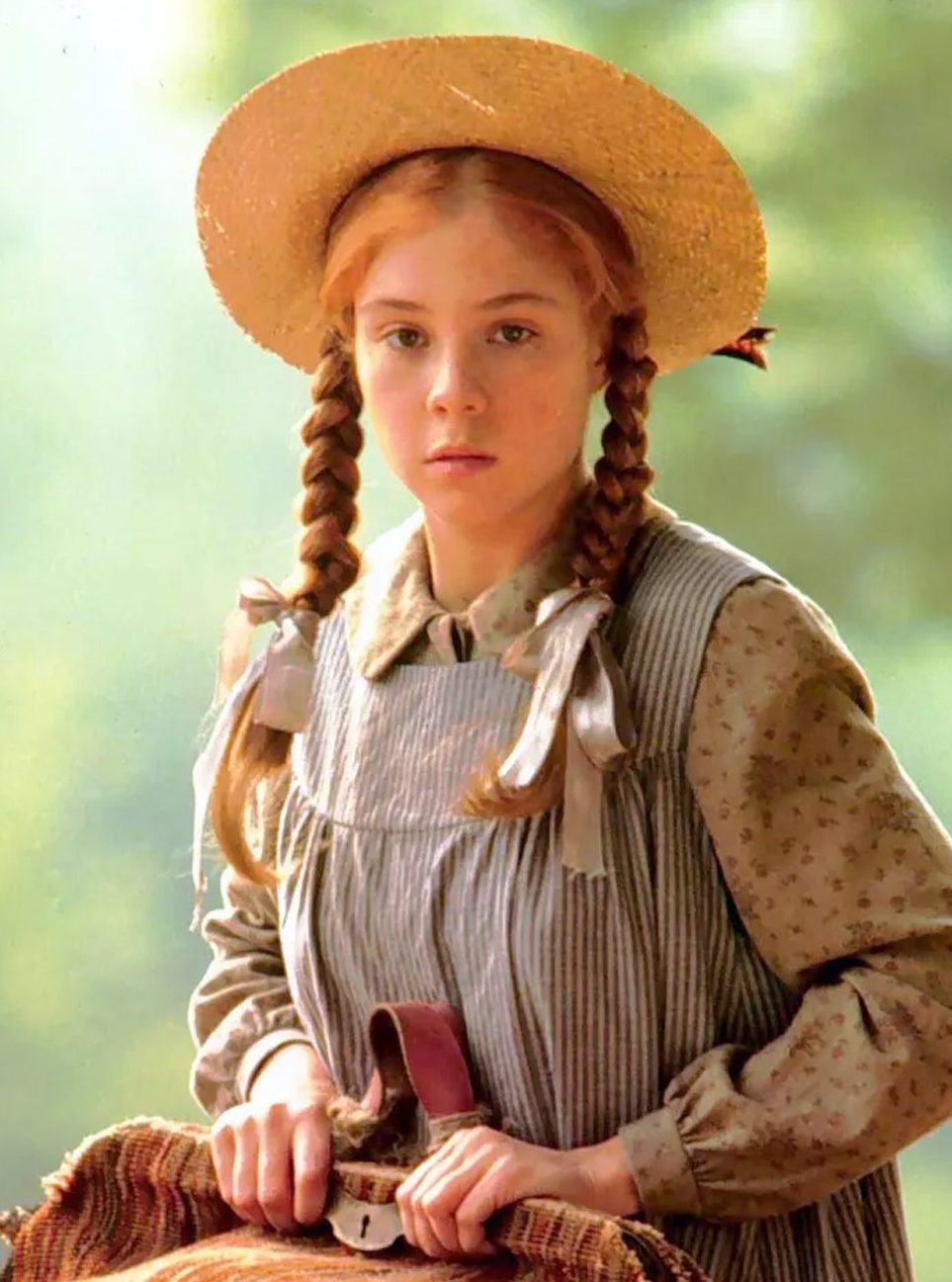 Megan Follows as Anne Shirley in Anne of Green Gables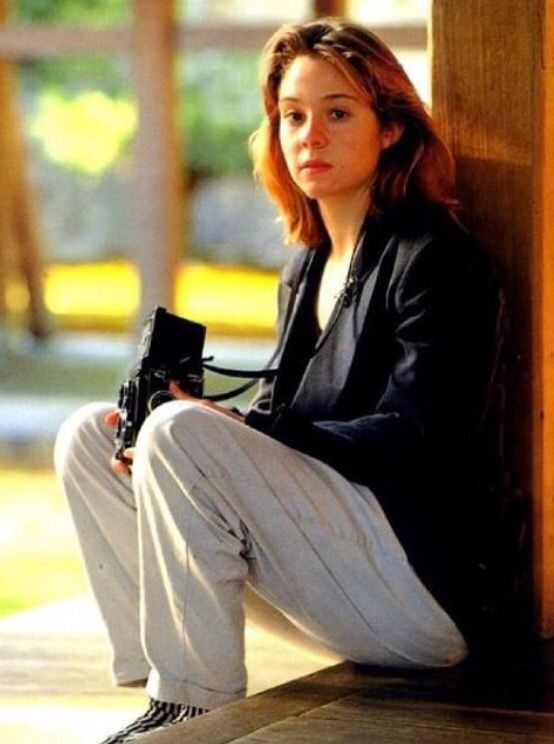 Megan Follows young
Career
At the age of 9, Megan Follows made her first on-screen appearance in a commercial for Bell Canada. Following their move to Los Angeles, her mother, Dawn, delved into the bustling film industry while Megan continued to explore opportunities in television. At the age of 10, she landed a role in the series "A Gift to Last," although her part was small and her name didn't even appear in the credits.
However, Megan's breakthrough came just a year later when she was offered the leading role of Jenny Tanner in the Canadian TV series "Matt and Jenny," which followed the adventures of children traveling from Bristol to the New World. This marked the beginning of her ascending career. In 1980, she starred in the short film "Clare's Wish," and the following year, she portrayed Marty Kendall in the series "The Littlest Hobo." Megan once again took on a lead role in the series "Domestic Life."
Megan Follows experienced a true breakthrough with the mini-series "Anne of Green Gables" in 1985, directed by Allan Eastman. In the series, she portrayed the endearing and imaginative Anne Shirley, an 11-year-old orphan with a penchant for lively conversation. Anne's joy at being chosen for adoption turns to disappointment when it becomes clear that the adoptive parents wanted a boy. Throughout her life, Anne battles insecurities about her kind heart and fiery red hair, despising the latter due to taunts from others.
Despite her tender nature, Anne proves she's not to be trifled with by smashing a slate over the head of a boy who mocks her hair color. Her ultimate desire is to find a loving and genuine family. The romantic heroine insists on spelling her name with an "E" at the end, believing it adds an extra touch of elegance. Megan Follows delivered a brilliant performance, captivating millions of viewers and earning her the "Gemini Award" for Best Actress.
After her success in "Anne of Green Gables," Megan Follows reprised her role as Anne Shirley two more times in Kevin Sullivan's adaptations of "Anne of Green Gables: The Sequel" and "Anne of Green Gables: The Continuing Story," earning her additional accolades including another Gemini Award and ACE Award. In 1988, Follows had the opportunity to work alongside the legendary Kirk Douglas in the TV movie "Inherit the Wind," directed by David Greene and produced by Robert Papazian.
The following year, Follows found herself in the company of renowned actors once again. In the adventure TV movie "Champagne Charlie," she shared the screen with Hugh Grant and Megan Gallagher. The film follows the story of Charles, a young and charming man who loses his father, a famous French winemaker. Stripped of his inheritance, Charles sets out for America armed only with his inherited talent. Little does he know that his journey will lead him to become the "king of champagne."
The film score for Megan Follows' projects was composed by Georges Garvarentz, a pupil of Komitas known for his work with Charles Aznavour. Director Allan Eastman, who had a special fondness for Follows, continued to collaborate with her and offered her new roles.
Alongside her notable projects, Megan also made striking guest appearances in popular TV series such as "ER," "The X-Files," "Fringe," "CSI: Crime Scene Investigation," "Cold Case," "House," and "Big Wolf on Campus." In addition to her screen work, Megan remained active in the theater, starring in the play "The Effect of Gamma Rays on Man-in-the-Moon Marigolds" alongside her mother and sister Samantha.
From 2013 to 2017, Megan took on the lead role in the series "Reign," portraying the Scottish queen Mary Stuart, played by Adelaide Kane. The show delved into the theme of love as the most dangerous subject, encompassing elements such as romance, magic, passion, mysterious ghosts, captivating castles, and stunning costumes. Megan's portrayal of the formidable French queen, Catherine de Medici, was highly praised. It is reported that she earned $37,000 per episode for her role in the series.
Megan Elizabeth Laura Diana Follows Movies and TV Shows
2013–2017

Reign

Catherine de' Medici

2004–2012

House M.D. (episode "Changes")

Jennifer Williams

2009–2011

Lorraine Burch (episode "Do No Harm")

Lie to Me

2002–2012

CSI: Miami (episode "Whacked")

Chloe Grand

2000–2015

CSI: Crime Scene Investigation (episode "Bad to the Bone")

Beth Darian

1994–2009

ER (episode "A Walk in the Woods")

Christy Larkin

1993–2008

The X Files (episode "Per Manum")

Kath McCready

1985

Silver Bullet

Jane Coslaw

1985

Anne of Green Gables

Anne Shirley

1984–1996

Murder, She Wrote (episode "Home Care")

Lila Nolan
Megan Follows' personal life and family
At the age of 23, Megan Follows married Christopher Porter, whom she met on the set of "Deep Sleep" in 1990. Porter gained recognition for his work in the western film "Brokeback Mountain." The couple was married for five years from 1991 to 1996 and had two children together, daughter Lyla Porter-Follows and son Russell Porter.
Following the divorce, Megan entered into a relationship with Canadian actor Stuart Hughes, which lasted for 14 years until their separation in 2020. Currently, at 55 years old, Megan prefers to keep her personal life out of the spotlight. She maintains an Instagram presence with 228 thousand followers, sharing serene and beautiful moments of her life, including nature, vacations, stage outfits, her beloved dog, and time spent with friends.
Megan Follows now
In addition to her acting career, Megan Follows is an active member of Artists Against Racism, a charitable organization, and has been involved in numerous charitable activities, particularly focused on supporting Asian countries. Despite her philanthropic endeavors, Megan remains dedicated to her work in the film industry. In 2021, she appeared in the series "The Republic of Sarah" on The CW channel, although the show was canceled after its first season.
Currently, Megan is exploring her talents as a director and is involved in two upcoming projects: the comedy film "Stealing the Sky," where she also plays the lead role, and the thriller film "Maternal." She continues to showcase her versatility and passion for the craft of filmmaking.
Updated:
December 10, 2023