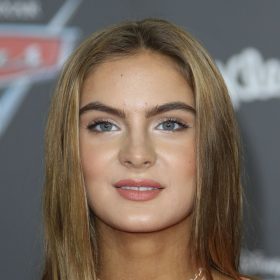 Brighton Rosie Sharbino
Brighton Sharbino is an American actress known for her standout performance as Lizzie Samuels in the critically acclaimed post-apocalyptic series "The Walking Dead." Her talent and on-screen charisma left a lasting impression on viewers and industry professionals. With her captivating presence and striking gray eyes, Brighton Sharbino quickly became a memorable figure in the world of television, earning recognition for her role in this iconic series.
What we know about this person
Full name:
Brighton Rosie Sharbino
Date of birth:
August 19, 2002
Zodiac sign:
Birthplace:
Flower Mound, Texas, USA
Early life
Brighton Rosie Sharbino was born on August 19, 2002, in Flower Mound, Texas, to parents who recognized her natural acting talent from an early age. Even as a child, she would impressively pretend to be sick just for fun, giving a glimpse of her future aspirations. With a desire to be on television, her parents wholeheartedly supported her dreams and dedicated themselves to making them a reality.
From the age of 6, Brighton embarked on an artistic journey, landing roles in TV shows and commercials, showcasing her talent and gaining valuable experience in the entertainment industry. Recognizing the potential opportunities in Los Angeles, the family made a significant decision when Brighton was 9 years old, moving to the entertainment capital to further nurture her acting career.
To ensure a balanced lifestyle, Brighton's education transitioned to online schooling, allowing her to focus on her work commitments without compromising her academic development. This strategic approach enabled her to dedicate ample time to auditions, rehearsals, and filming while continuing her studies.
Brighton Rosie Sharbino Movies and TV Shows
2019

Radioflash

Reese

2017

Bitch

Tiffany Hart

2016

Miracles from Heaven

Abbie Beam

2010–2022

The Walking Dead

Lizzie Samuels

2014–2019

True Detective

Maisie Hart

2012

Cheap Thrills

Luann

2011–2018

Once Upon a Time

Young Ingrid

2006–2011

Hannah Montana

Cammi (bit part)

2003–...

NCIS: Naval Criminal Investigative Service (episode "Hit and Run")

Young Abby Sciuto

1999–...

Law & Order: Special Victims Unit (episode "No Good Reason")

Mandy Fowler
Career
Brighton Sharbino's acting career took off with her debut in the renowned series "Friday Night Lights". Although her role as an "emotional fan" was small, it marked her first step into the industry. Set in the small town of Dillon, Texas, the series depicted the lives of its genuine, down-to-earth characters, resonating with audiences.
In 2010, at the age of 8, Brighton found herself with multiple opportunities in the entertainment industry. She appeared on television as Cammi in the comedy-family series "Hannah Montana", where the spotlight primarily focused on the young Miley Cyrus. Additionally, she portrayed a kindergarten teacher in the short film "Changing", starred alongside her sister Saxon in the family movie "Cool Dog", and participated in the biographical drama "The Death of Socrates".
Despite initially landing smaller roles in various television projects, including a memorable portrayal of a young Abby Sciuto in "NCIS", Brighton Sharbino's breakthrough came in 2013 when she joined the cast of "The Walking Dead". The pivotal moment came when her agent submitted video clips of her audition to the show's creators, who were immediately captivated by her talent and invited her to join the series in Atlanta.
During the nerve-wracking full-time video auditions, Brighton's performance exceeded expectations, leading to her inclusion in the project. "The Walking Dead" depicts a post-apocalyptic world ravaged by a zombie outbreak, where survivors must fend off both the undead and other groups of human survivors. While the zombie genre may seem worn-out and predictable, the creators of the show managed to captivate audiences for over 12 years with its gripping storytelling and character development.
The audience continues to be grateful for the captivating and dramatic story presented in "The Walking Dead". Brighton Sharbino shines in her portrayal of young Lizzie, who, along with her sister Mika, finds herself imprisoned after the Governor's attack. Their journey leads them to search for a new home in the aftermath. Interestingly, prior to her involvement in the franchise, Brighton had never watched any episodes of the show.
Initially terrified of zombies and believing them to be real, exposure to the cinematic world of the undead helped dispel her fears. Now, at 20 years old, Brighton boasts an impressive filmography, with approximately 20 works in both movies and TV series. Notably, in 2014, she portrayed Maisie Hart, the daughter of the brilliant detective Martin Hart, in the acclaimed series "True Detective".
Brighton fondly reminisced about her enjoyable experience working alongside renowned actors in "True Detective". Among her co-stars were the likes of Matthew McConaughey, Colin Farrell, Mahershala Ali, and Woody Harrelson, who initially went unrecognized by the young actress due to his wig. Upon realizing it was Woody, Brighton excitedly mentioned her grandmother being his biggest fan, bringing laughter to the set.
The following year, Brighton took on a role in the family film "Growing Up Smith". The movie centers around an Indian family who relocates to the United States. Brighton portrays Amy, the blonde neighbor who captures the heart of 10-year-old Smith. The film showcases a diverse cast, including talented Indian actors with striking features such as Anjul Nigam, Roni Akurati, Poorna Jagannathan, and Samrat Chakrabarti.
In 2016, Brighton had the opportunity to collaborate with Jennifer Garner, who is famously known as the ex-wife of Ben Affleck. Brighton holds high admiration for Garner, describing her as incredibly sweet. They worked together in the biographical drama "Miracles from Heaven", which depicts the story of Christy and Martin, a happy couple with three daughters, whose lives are turned upside down when their 10-year-old daughter, Anne, is diagnosed with an incurable illness. The film was a commercial success, grossing $74 million against a $13 million budget.
Another notable role for Brighton was Jill Hart in the comedy-thriller "Bitch", directed by Marianne Poka. Jill, a devoted housewife, strives to be the perfect mother, catering to her children and enduring the infidelity of her husband with a young secretary. However, one day, Jill mysteriously disappears only to be found in the basement, transformed into a canine-like state. From that point on, she communicates with her family solely through barks and growls.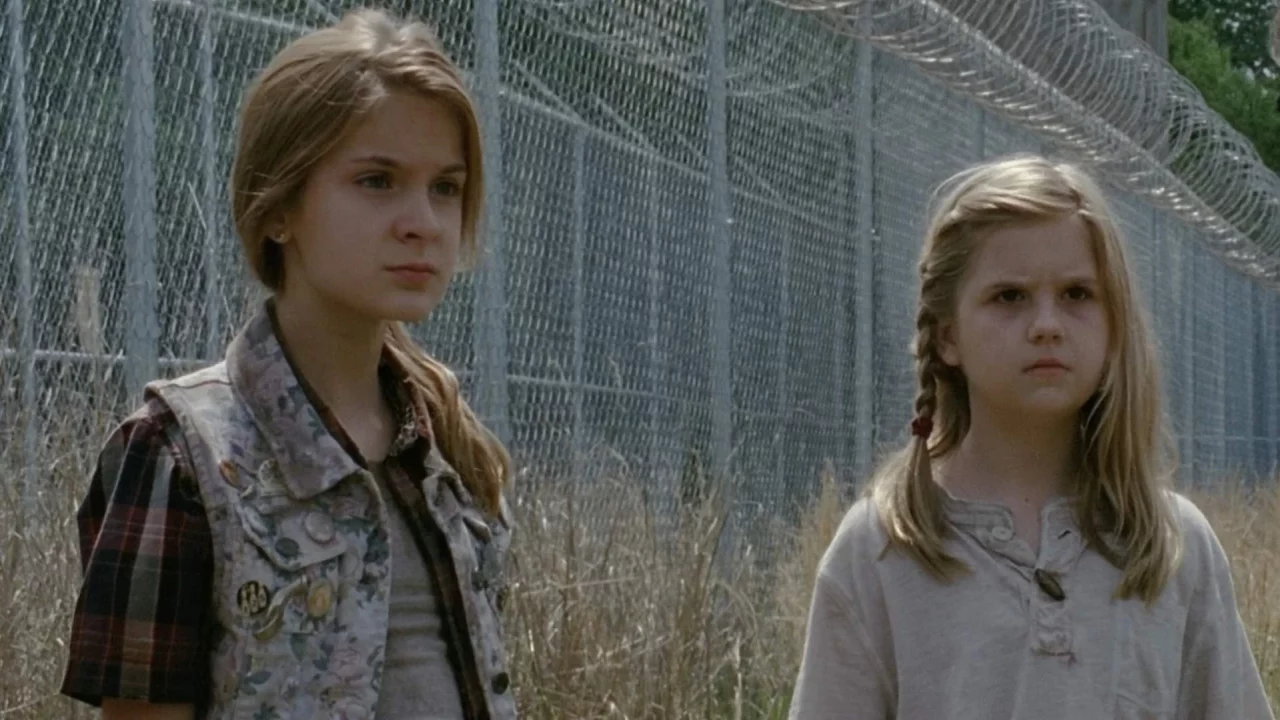 Brighton Sharbino (left) in The Walking Dead series
Brighton Sharbino's personal life and family
Currently, Brighton Sharbino remains focused on her flourishing career and upcoming projects, with no immediate plans for marriage. It's worth noting that her older sister Saxon and brother Sawyer have also pursued careers in acting, creating a talented artistic family. In the film "Urban Country", Brighton had the opportunity to work alongside her sister.
Beyond acting, Brighton showcases her diverse skills, including playing the piano and taking parkour classes with her brother. Her active presence on social media platforms has garnered a substantial following, with 164,000 followers on Twitter and 765,000 on Facebook.
Brighton Sharbino now
Brighton Sharbino continues to pursue her acting career with notable projects. In 2019, she took on the lead role in the sci-fi thriller "Radioflash". More recently, she appeared in a guest role in the detective series "Criminal Minds".
In 2020, Brighton starred in the action film "Beckman", directed by Gabriel Sabloff, alongside David A. R. White, William Baldwin, and Burt Young. While the film received criticism from English-speaking audiences, Brighton's dedication to her craft remains a constant as she explores diverse roles and opportunities in the industry.
Published:
April 19, 2023
Updated:
December 10, 2023