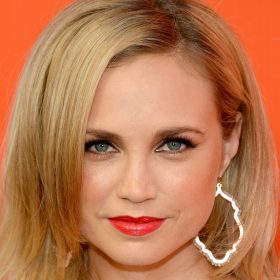 Fiona Victoria Gubelmann
Fiona Gubelmann, an American actress, displayed her innate talent from a tender age and quickly established a promising acting career by her early twenties. With appearances in theatrical productions, films, and a range of television projects, she gained worldwide acclaim through her portrayal of Jenna in the TV series "Wilfred." Presently, she is widely recognized as Morgan Reznick in the acclaimed drama "The Good Doctor."
What we know about this person
Full name:
Fiona Victoria Gubelmann
Date of birth:
March 30, 1980
Zodiac sign:
Birthplace:
Santa Monica, California, USA
Marital status:
Married to Alex Weed
Early life
Fiona Victoria Gubelmann, born on March 30, 1980, in Santa Monica, California, showcased her passion for dance and acting from an early age. By the tender age of 4, she graced the stage in the ballet production "The Cabbage Patch Kids." Fiona pursued her education at Del Mar High School, where she actively participated in school productions and local community theater during her leisure time.
Following her high school years, Fiona enrolled in medical studies at UCLA; however, she eventually shifted her focus. Alongside her academic pursuits, she selflessly volunteered at ArtsBridge, providing support to at-risk youth. In 2002, Fiona earned her bachelor's degree and embarked on further acting training at the esteemed Beverly Hills Playhouse while honing her craft with the Katselas Theater Company.
Career
Fiona Gubelmann entered the television scene in 2003, making a brief appearance in the sitcom "The Mullets." The following year, she graced an episode of the police drama "Cold Case" and took on a role in the short film "Beck and Call." During that same period, Fiona made her feature film debut in "Employee of the Month," a captivating story revolving around David, a bank clerk unexpectedly terminated from his job, leading him to contemplate extreme measures like robbing a bank.
In subsequent years, Fiona Gubelmann embraced guest-starring roles in various notable productions. She showcased her talent in well-received series such as "CSI: New York," "Joey," "The Closer," "Criminal Minds," and "Californication." Alongside her work on the silver screen, the versatile actress continued to demonstrate her skills in theatrical performances. A pivotal moment in her career came with her involvement in the theatrical production of Peter Lefcourt's play "La Ronde de Lunch."
In 2006, Fiona Gubelmann showcased her talent as a mystical woodland fairy in the blockbuster film "Blades of Glory." This movie stands as one of the highest-grossing projects in the actress's filmography. In 2011, Fiona secured the role of Jenna Mueller in the comedic detective series "Wilfred," which served as an adaptation of the Australian television show of the same name. Alongside esteemed actors Elijah Wood, Chris Klein, Jason Gann, James Remar, and Dorian Brown, she contributed to the show's captivating ensemble cast.
The series aired on FX until 2014 and follows the story of a complex young man who perceives a man dressed in a canine outfit, Wilfred, instead of his neighbor's actual dog. Fiona initially found the script a bit perplexing but, after watching the original version, she found herself inspired to join the project. With successful auditions, she joined the talented cast of the show.
In 2014, Gubelmann took on the lead role in the suspenseful film "Don't Blink," although the movie faced critical backlash. Concurrently, the actress added to her filmography with guest appearances in television series. Notable among these are "Modern Family," "New Girl," "Castle," "Lethal Weapon," and "Lucifer." In 2017, Fiona joined the cast of the Netflix sitcom "One Day at a Time."
Within the short-lived series "Daytime Divas," Fiona Gubelmann portrayed a co-host of a fictional talk show, alongside Vanessa Williams, Chloe Bridges, and Camille Guaty. Starting in 2018, the actress became a prominent member of the cast in the series "The Good Doctor" as resident Morgan Reznick. The series revolves around an exceptional and gifted surgeon diagnosed with autism.
Fiona Victoria Gubelmann Movies and TV Shows
2017–...

The Good Doctor

Dr. Morgan Reznick

2016–2021

Lucifer (episode "The Last Heartbreak")

Kay / Maddie

2015–2019

iZombie (episode "Abra Cadaver")

Houdina

2011–2018

New Girl (episode "The Right Thing")

Val

2011–2014

Wilfred

Jenna Mueller

2009–2020

Modern Family (episode "Won't You Be Our Neighbor")

Lisa

2009–2016

Castle (episode "Tone Death")

Linda Weinberg

2007–2014

Californication (episode "Zoso")

Young wife

2005–2020

Criminal Minds (episode "A Family Affair")

Erika

2005–2009

My Name Is Earl (episode "Frank's Girl")

Lucy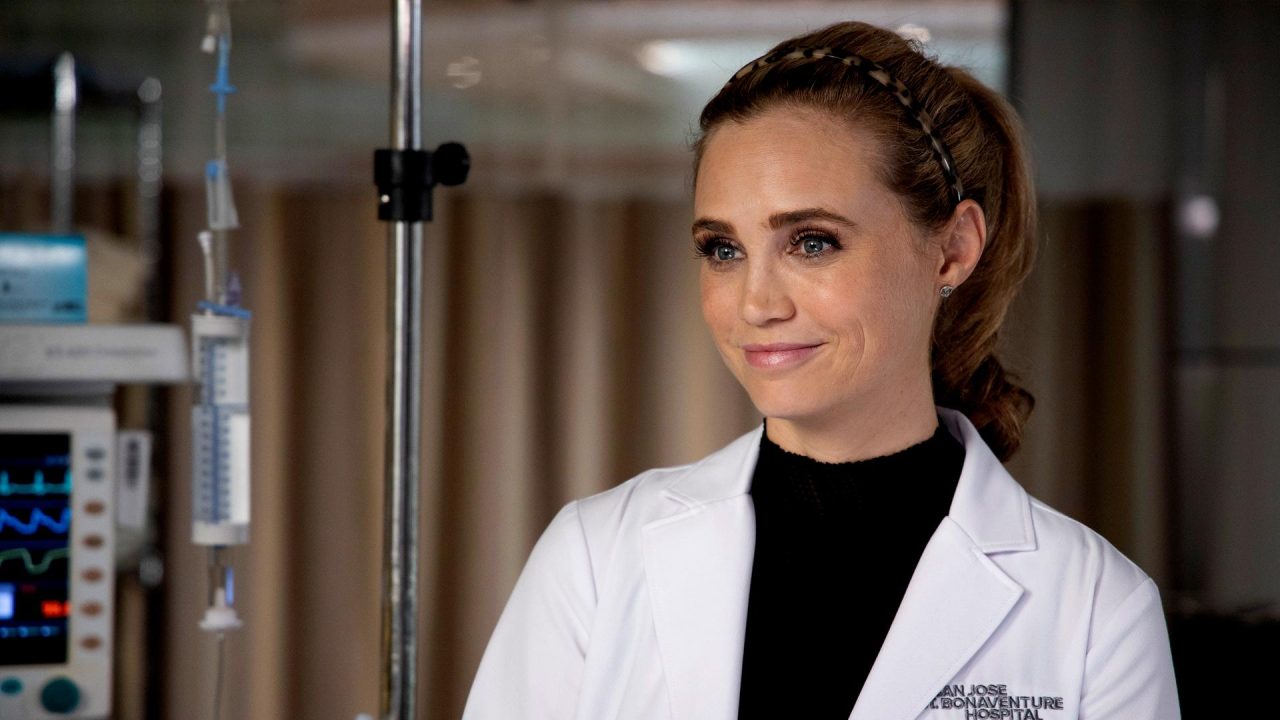 Fiona Gubelmann in The Good Doctor
Talk Shows
2018

Home & Family

Role: Guest

2012

The Late Late Show with Craig Ferguson

Role: Guest
Fiona Gubelmann's personal life and family
Fiona Gubelmann is happily wedded to fellow actor Alex Weed. The couple's love story began during their university years, and they have remained devoted partners ever since. Their initial on-screen collaboration took place in 2005 in the lesser-known film "Horror High," and in 2014, viewers had the opportunity to catch a glimpse of the couple on the show "House Hunters." Speculation regarding Fiona's pregnancy has been circulating, yet no official confirmation has been made to substantiate these rumors.
Fiona's preferred way to unwind involves indulging in the serene ambiance of the seaside, where she enjoys partaking in ocean swimming. To nurture her mental well-being, she incorporates yoga and meditation into her routine.
Fiona Gubelmann now
Fiona Gubelmann remains dedicated to her acting journey, currently portraying a prominent role in the ongoing television series "The Good Doctor," with the 6th season released on October, 3, 2022. She consistently takes part in auditions for upcoming films, showcasing her versatility. With a substantial following on social media, the actress actively interacts with her numerous admirers. Notably, Fiona ardently advocates for social initiatives focused on safeguarding the welfare of animals.
Updated:
September 26, 2023