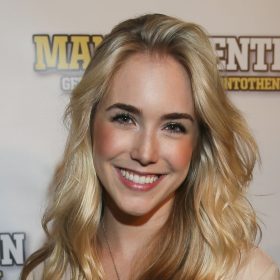 Spencer August Locke
Spencer Locke, an American film and television actress, stands out with her endearing smile and a touch of surprise. Her breakthrough came with the role of Kylie in the rom-com series "Cougar Town." Her creative journey encompasses over 40 projects, featuring notable performances as Jenny Bennett in "Monster House" and K-Mart in the "Resident Evil" film series. Additionally, she made appearances in popular TV shows like "Hawaii Five-0," "The Vampire Diaries," and "NCIS."
What we know about this person
Full name:
Spencer August Locke
Date of birth:
September 20, 1991
Zodiac sign:
Birthplace:
Winter Park, Florida, USA
Marital status:
Married to Chris Mason
Early life
Spencer August Locke was born on September 20, 1991, in Winter Park, Florida. Raised by supportive parents, her artistic aspirations became evident at a young age when she drew herself with a star above her head as a response to the question of her future ambitions. Encouraged by her talent, she joined a local theater workshop at the age of 8.
Her impressive abilities caught the attention of television agents, leading to early opportunities in commercials. At 11, she, along with her family, made the move from Orlando to Los Angeles in pursuit of better acting prospects. In the city of dreams, Spencer actively attended auditions and soon secured her first modest role.
Career
Spencer Locke's debut came in the crime series "Without a Trace," created by Hank Steinberg. The show centers around a police special unit, led by Jack Malone, investigating missing persons cases with the latest psychological insights. Spencer had a recurring role in multiple episodes.
The same year, she had the chance to join the cast of the entertaining comedy "Spanglish" alongside Adam Sandler, Tea Leoni, and Paz Vega in leading roles. The film follows the story of Flor Moreno and her daughter Cristina, who move to the United States, seeking the American dream. Flor becomes a housekeeper for the affluent Clasky family, but language barriers lead to comical and heartwarming situations.
In 2004, Spencer landed a regular role as Bitsy in the children's comedy series "Ned's Declassified School Survival Guide." The following year, she appeared in the science-fiction comedy series "Phil of the Future" alongside Alyson Michalka in a leading role.
The TV movie revolves around Phil, an attractive teenager who appears normal but is actually from a distant planet. After their spaceship crashes, his family is stranded on Earth, complete with their superpowers — shrinking, body-switching, and invisibility! In the series, Locke portrayed the character Candida.
In 2006, Spencer achieved new success by acting and voicing Jenny Bennett, one of the main characters in the horror animated film "Monster House," produced by Steven Spielberg and Robert Zemeckis. The movie earned $142 million at the box office and received nominations for an Academy Award and a Golden Globe for "Best Animated Film." Although it didn't win awards, it was well-liked by many. Notably, "motion capture" was used in the filming, where the actors' movements were digitized and transferred to a 3D model.
Locke's exceptional work in the film earned her nominations for the Annie Awards and Online Film & Television Association Awards. While she didn't win awards, her impressive performance caught the attention of producers, leading to her being invited to voice the main character, Jane Porter, in the animated film "Tarzan" in 2013.
In 2007 and 2010, Spencer had the opportunity to appear in two films from the "Resident Evil" series: "Resident Evil: Extinction" and "Resident Evil: Afterlife." These films, featuring the brave Alice, played by Milla Jovovich, combat inhuman beings from the "Umbrella Corporation," striving to replace living people with immortal clones. Both movies achieved global commercial success, grossing $147 million and $300 million, respectively.
In these films, Locke portrayed K-Mart, a young girl named after the supermarket where she was found hiding, and played one of the leading roles. Additionally, Spencer had significant roles in well-known TV projects. In 2009, she appeared in the detective series "Cold Case" as the charming and brilliant detective Lilly Rush, portrayed by Kathryn Morris. Spencer took on the supporting role of young Sarah Blake.
The following year, at the age of 19, she featured in the youth comedy "Big Time Rush," playing the role of Jennifer. Over the following years, she enjoyed a series of roles in popular TV shows, including "CSI: Miami," "NCIS," "Two and a Half Men," "Hawaii Five-0," and "CSI: Cyber."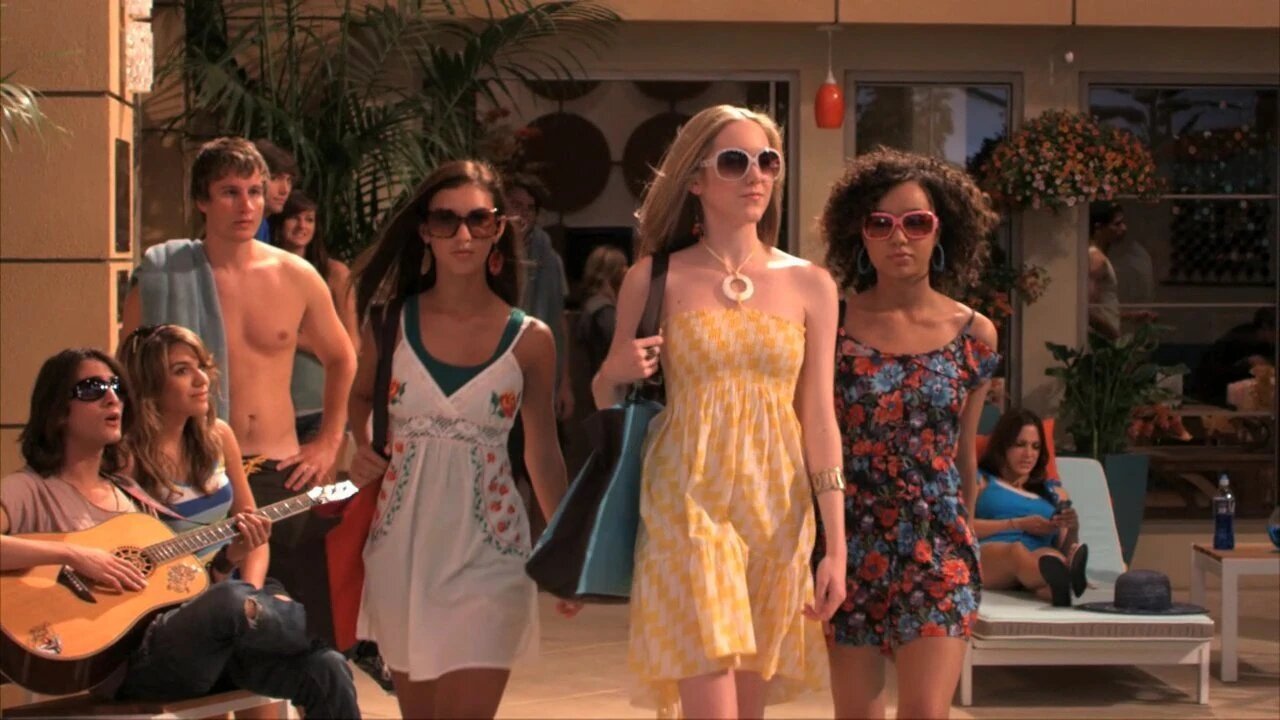 Spencer Locke (third from the right, wearing a yellow dress) in Big Time Rush
Spencer August Locke Movies and TV Shows
2018

Insidious: The Last Key

Melissa Rainier

2010–2020

Hawaii Five-0 (episode "Big Lie")

Aubrey Harper

2010

Resident Evil: Afterlife

K-Mart

2009–2017

The Vampire Diaries (episode "Miss Mystic Falls")

Amber Bradley

2009–2015

Cougar Town

Kylie

2007

Resident Evil: Extinction

K-Mart

2004

Spanglish

Sleepover Friend

2003–...

NCIS (episode "Psych Out")

Amber Banks

2003–2015

Two and a Half Men (episode "Some Kind of Lesbian Zombie")

Jill

2002–2012

CSI: Miami (episode "Terminal Velocity")

Jessica Wyatt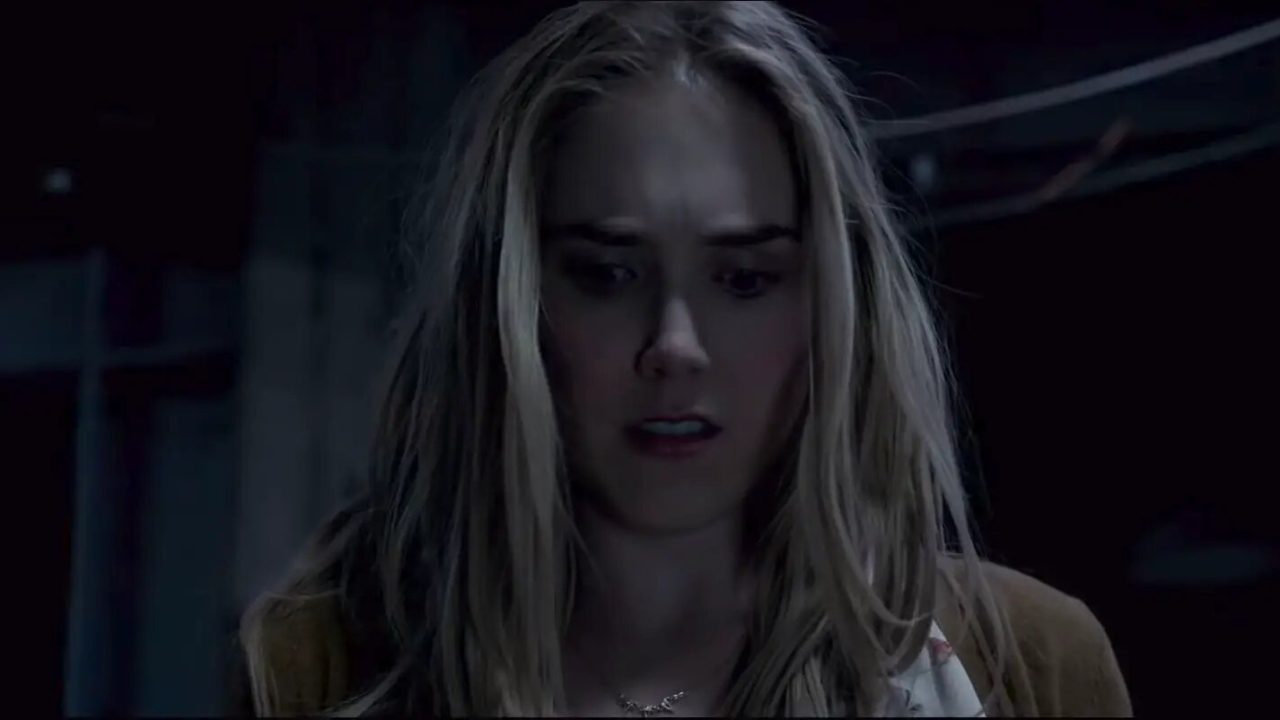 Spencer Locke in Insidious: The Last Key
Spencer Locke's personal life and family
Spencer Locke is happily married. In 2015, she began dating British actor Chris Mason, and in 2017, the couple announced their wedding. On December 25th, Mason shared the news on social media. Presently, they reside in Los Angeles, where they are raising their daughter, who was born in 2020, and often share heartwarming family photos.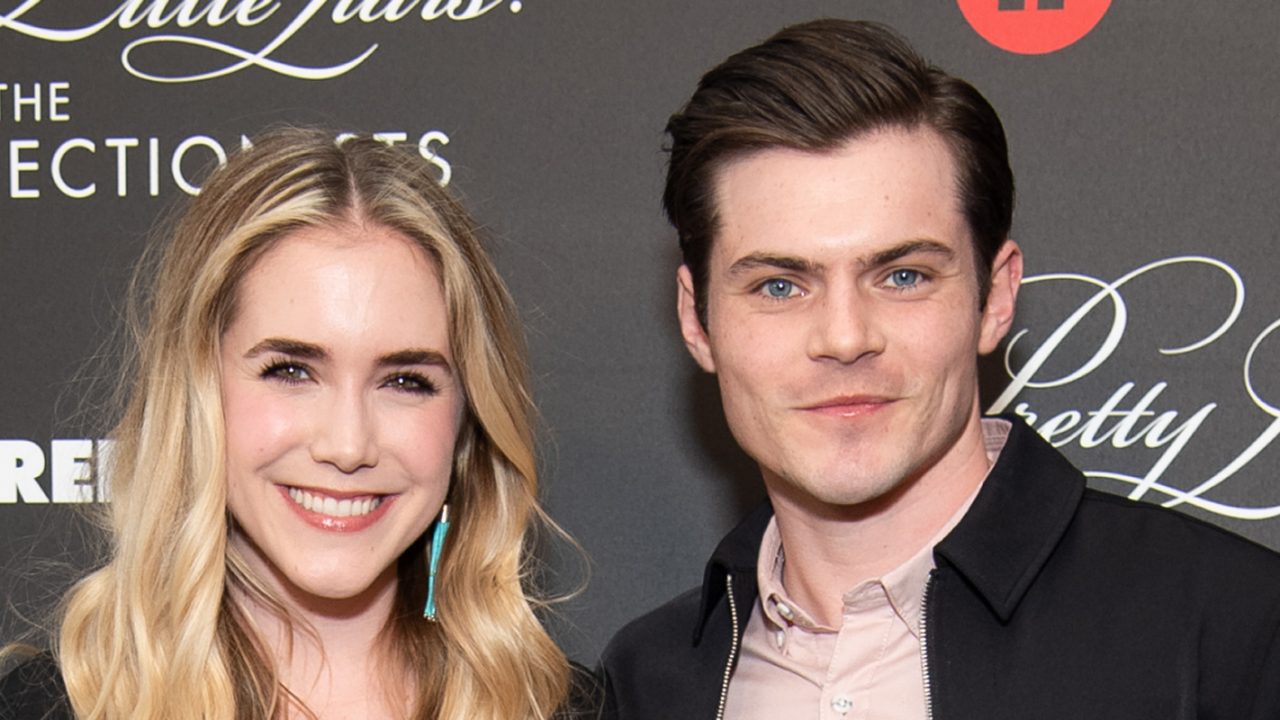 Spencer Locke with husband Chris Mason
Spencer Locke now
Continuing her successful acting career, Spencer Locke appeared in notable films and TV movies. In 2019, she portrayed the determined rodeo star Amberley Snyder in the biographical film "Walk. Ride. Rodeo," directed by Conor Allyn. The inspiring story follows Amberley's journey to overcome a tragic accident that left her confined to a wheelchair, defying all odds and aiming to return to the rodeo world she loves. In this film, Locke shared the screen with talented co-stars Missi Pyle and Bailey Chase.
In 2022, she took on another lead role in the mystical thriller "Insidious: The Dark Realm," directed by Patrick Wilson. On the set of this eerie project, she acted alongside Caitlin Gerard, Ty Simpkins, Joseph Bishara, and Lin Shaye.
Updated:
December 10, 2023