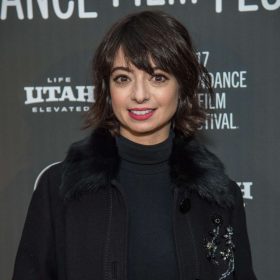 Kate Micucci
Kate Micucci is an American actress, artist, singer, and comedian of Italian descent. She co-created the comedy series "Garfunkel and Oates" and has appeared in notable projects such as "Rudderless", "Scrubs", "'Til Death", "The Big Bang Theory", and "Raising Hope". In 2009, she was recognized as the "No. 1 Woman in Comedy" by G4TV. Micucci is known for her versatility and comedic talent in the entertainment industry.
What we know about this person
Date of birth:
March 31, 1980
Zodiac sign:
Birthplace:
Jersey City, New Jersey, USA
Marital status:
Married to Jack Sinclair
Occupation:
actress, singer, comedian
Early life
Kate Micucci, born on March 31, 1980, in Jersey City, New Jersey, had a significant portion of her childhood spent in Pennsylvania. Her parents, Lynn and Michael Micucci, have Italian immigrant ancestry.
Even as a young girl, Kate exhibited an energetic nature and enjoyed playing and running around with her peers. She received piano lessons from her mother, nurturing her artistic inclinations. After graduating from high school in the Nazareth area in 1998, she pursued her passion for the arts at Keystone Art College in La Plume.
During her time at Keystone Art College, Kate Micucci not only honed her drawing skills but also discovered a hidden talent for crafting dolls by hand. After graduating, she embarked on a spontaneous adventure to Hawaii, where she lived for several months, captivated by the island's natural beauty. However, her desire for new horizons led her to make a bold decision — she packed her bags and headed to the bustling city of Los Angeles.
In Los Angeles, Kate enrolled at Loyola Marymount University, where her comedic journey began to take shape. She teamed up with a comedy partner and started performing as a duo, catching the attention of industry producers who recognized her talent and potential.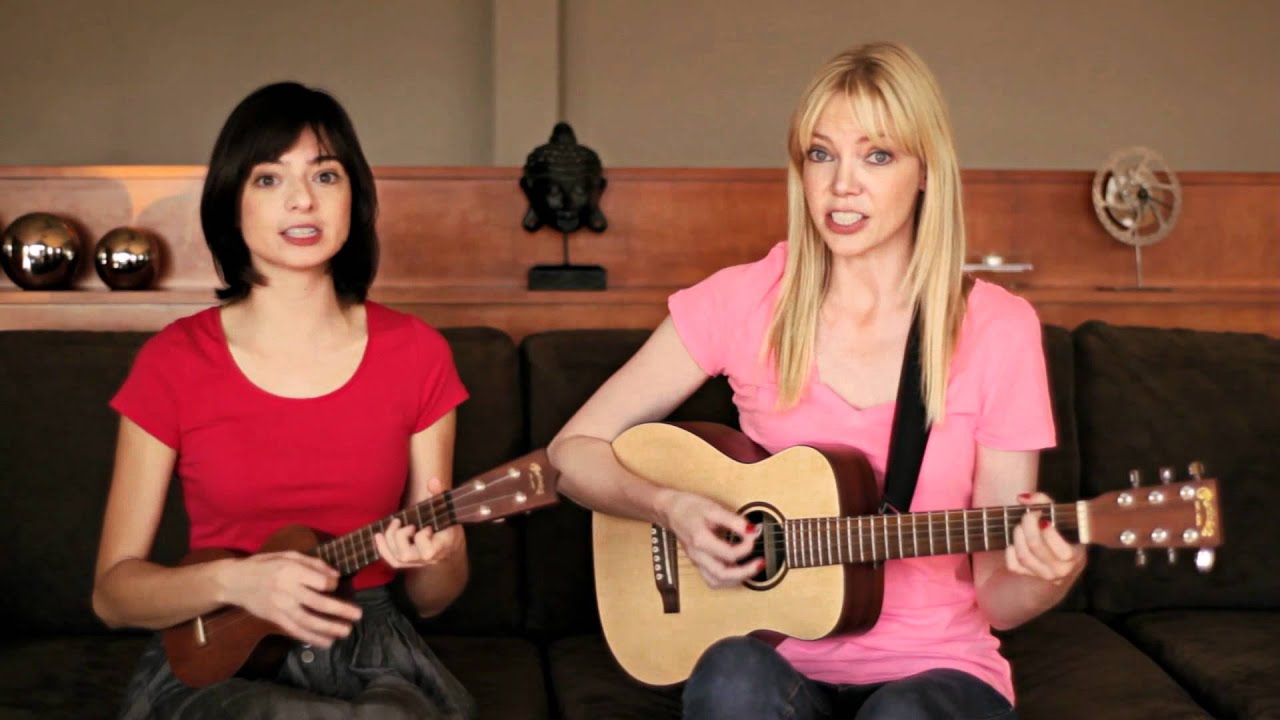 Riki "Garfunkel" Lindhome (R) and Kate "Oates" Micucci (L)
Garfunkel and Oates discography
2015

Secretions

2012

Slippery When Moist

2011

All Over Your Face

2009

Music Songs
Career
Kate Micucci's journey in the entertainment industry started with her stage debut as a student, where she showcased her talents and caught the attention of industry professionals. However, the early days of her career were not without challenges. Like many aspiring actors, she faced moments of uncertainty and financial struggles.
"There were moments when I thought, I don't know how I'm going to survive and pay the rent next month," Micucci admitted, reflecting on the difficult times she experienced.
Initially, Kate received offers for bit parts in productions, often without even having her name credited. However, her persistence and dedication eventually paid off.
In 2006, she made appearances in notable shows such as "Malcolm in the Middle" and the popular comedy series "How I Met Your Mother," created by Carter Baze and Craig Thomas. Her involvement in the comedy television project "Four Kings" on NBC provided her with a more substantial role, portraying the character of Toni, a barista, across eight episodes.
Kate Micucci's talent and versatility as an actress continued to shine through her roles in various television series. In the family-oriented show "Cory in the House," she portrayed the character Becky. The series revolves around Victor, the new head chef at the White House, who brings his son Cory along with him. Cory initially enjoys the luxurious lifestyle but faces unexpected challenges from the president's daughter and the ambassador's daughter.
Micucci's comedic abilities were further showcased in the popular comedy series "Scrubs", which delves into the lives and work of young doctors. In the show, she portrayed the character Stephanie Gooch. Alongside Micucci, the series featured talented actors such as Zach Braff, Donald Faison, and Sarah Chalke. Her involvement in "Scrubs" played a significant role in gaining public recognition and solidifying her place in the industry.
"Scrubs" is widely regarded as a masterpiece sitcom that offers more than just entertainment. The series's excellent humor, clever banter between colleagues, and thought-provoking moments have resonated with viewers worldwide. For many, the show's combination of humor and insightful observations has been described as a therapeutic experience, surpassing the effects of traditional therapy.
In 2009, Micucci joined the cast of the sitcom "''Til Death." The series revolves around Eddie and Joy, a married couple living in Pennsylvania, the same state where Micucci herself grew up. She also had a recurring role in the show "Raising Hope." The premise of the show follows 22-year-old Jimmy, who falls in love with a co-worker, despite her having a boyfriend.
Things take a surprising turn when Jimmy unexpectedly becomes the custodial parent of his six-year-old daughter, who was conceived during a one-night stand with a serial killer. Determined to raise his daughter, Jimmy defies everyone's advice to give up on Hope.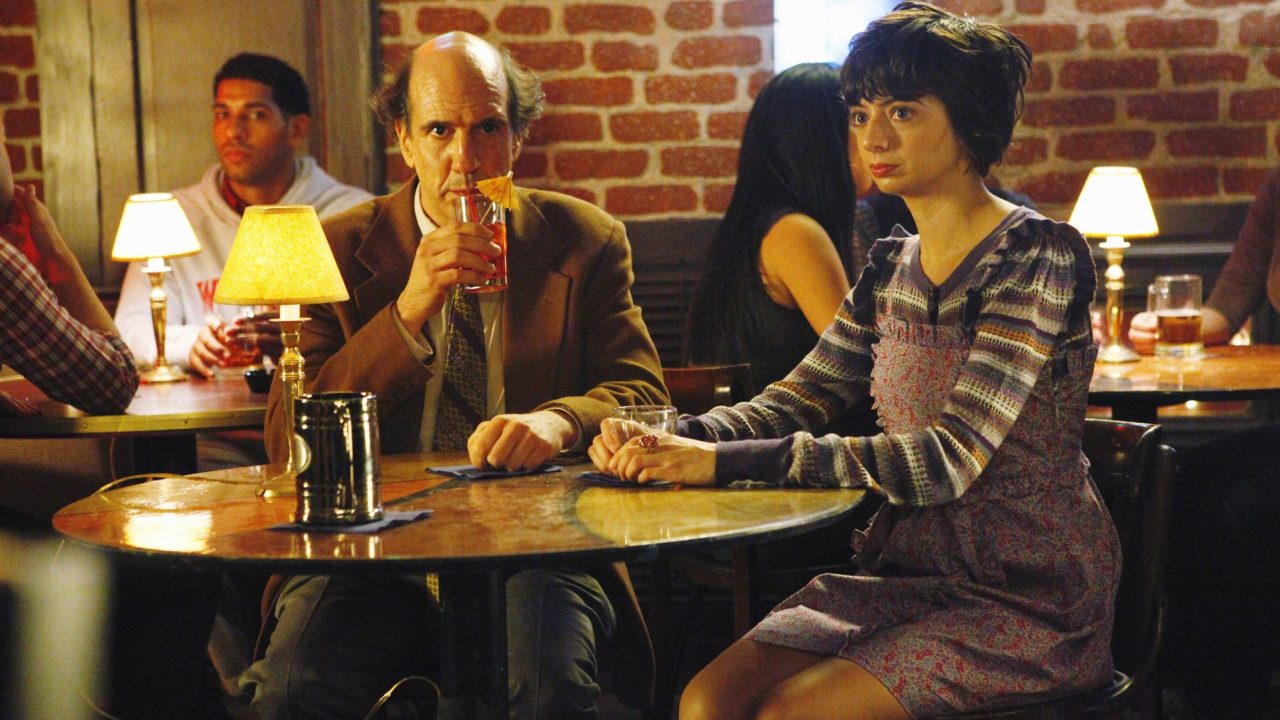 Kate Micucci as Stephanie Gooch in Scrubs
The Big Bang Theory and other projects
"The Big Bang Theory" was another excellent sitcom that Micucci had the opportunity to contribute to. She appeared in seven episodes, portraying the character Lucy. The series revolves around four physicists who possess profound knowledge of the universe's structure but struggle when it comes to interacting with beautiful women.
The episodes of these sitcoms are often watched in one sitting, thanks to their healthy humor and excellent acting. The casts of these shows are truly fascinating, with notable guest appearances by stars such as Katy Perry, who played a crazy wardress, and Ashley Tisdale. In her role as Shelley, Micucci flawlessly embodied her character and added to the overall appeal of the series.
In addition to the lead roles played by Johnny Galecki, Jim Parsons, and Kaley Cuoco, with guest star Charlie Sheen, the sitcom "The Big Bang Theory" also featured notable appearances by real-life figures. George Smoot, a Nobel Prize winner, made a guest appearance as himself, and Elon Musk, the founder of Tesla, PayPal, and SpaceX, also had a cameo.
Micucci not only captivated fans with her acting talent but also showcased her performing and vocal skills. Interestingly, she jokingly refers to herself as a singer and shares that she once dreamed of becoming a toy designer. Despite her humorous self-deprecation, Micucci has released two albums: "Songs" (2009) featuring five tracks and "EP Phone Home" (2010) featuring six tracks.
Younger audiences may recognize Micucci for her voice acting work in animated movies. She voiced Sadie Miller in the sci-fi cartoon "Steven Universe: The Movie," Ice Cream in "SpongeBob in 3D," and Terry in "Amphibia." Her talent for bringing animated characters to life further showcases her versatility as a performer.
Kate Micucci Movies and TV Shows
2022

Guillermo del Toro's Cabinet of Curiosities

Stacey

2015–2021

Supergirl (episode "Event Horizon")

Guide

2010–2014

Raising Hope

Shelley

2010

When in Rome

Stacey

2007–2019

The Big Bang Theory

Lucy

2006–2014

Psych

Penny Chalmers

2005–2020

Supernatural (episode "Scoobynatural")

Velma Dinkley (voice)

2005–2014

How I Met Your Mother (episode "Atlantic City")

Registrar

2005–2012

Weeds

Waitress (bit part)

2001–2010

Scrubs

Stephanie Gooch
Kate Micucci's personal life and family
In addition to her successful career, Kate Micucci has found happiness in her personal life as a mother and wife. In 2018, she tied the knot with Jack Sinclair, a producer and musician who is five years younger than her. Despite the age difference, their relationship is harmonious and filled with love.
In 2020, Kate and Jack welcomed their son, adding to the joy and fulfillment in their lives. As a family, they split their time between two vibrant cities, Los Angeles and New York, as they have homes in both locations.
This allows them to enjoy the best of both worlds and pursue their professional endeavors while providing a nurturing environment for their growing family. Completing their household is a beloved pet dog named Claire.
Kate Micucci now
At the age of 43, Kate Micucci continues to thrive in her career, with her demand steadily growing over time. In 2022, she remained actively involved in the industry, impressively taking part in five exciting projects across various genres.
One of her notable projects was the animated series "The Fruitties Are Back", where she had the opportunity to collaborate with acclaimed actor Alec Baldwin.
Micucci's talent for comedy was also highlighted in the comedy film "Clerks 3" directed by Kevin Smith, where she shared the screen with popular actor Ben Affleck. This project allowed her to showcase her comedic timing and chemistry with her co-stars.
Furthermore, she explored the horror genre by starring in the mini-series "Guillermo del Toro's Cabinet of Curiosities".
Published:
April 18, 2023
Updated:
December 10, 2023