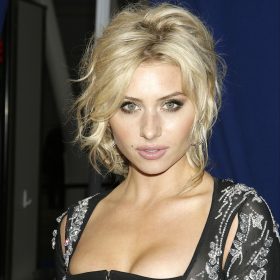 Alyson Renae Michalka
Alyson Michalka is a versatile American actress, singer, and songwriter. With her sunny smile and a range of talents including songwriting, guitar playing, and singing, she is a prominent figure in the entertainment industry. Alongside her sister Amanda, she forms the band Aly & AJ, known for their hit single "Potential Breakup Song" which achieved platinum status, selling over a million copies certified by the RIAA.
What we know about this person
Full name:
Alyson Renae Michalka
Date of birth:
March 25, 1989
Zodiac sign:
Birthplace:
Torrance, California, USA
Marital status:
Married to Stephen Ringer
Occupation:
actress, singer, musician
Early life
Alyson Renae Michalka, born on March 25, 1989, in Torrance, California, and later raised in Seattle, comes from a family with German ancestry. Her parents, businessman Mark and singer Carrie, welcomed her sister Amanda Joy (A.J.) when Aly was just 2 years old, and the two sisters quickly formed a close bond.
Growing up, Alyson showed a talent for music, learning to play the piano and eventually picking up the guitar at the age of 13, which became her beloved instrument. After completing high school, she pursued an acting degree, furthering her passion for the performing arts.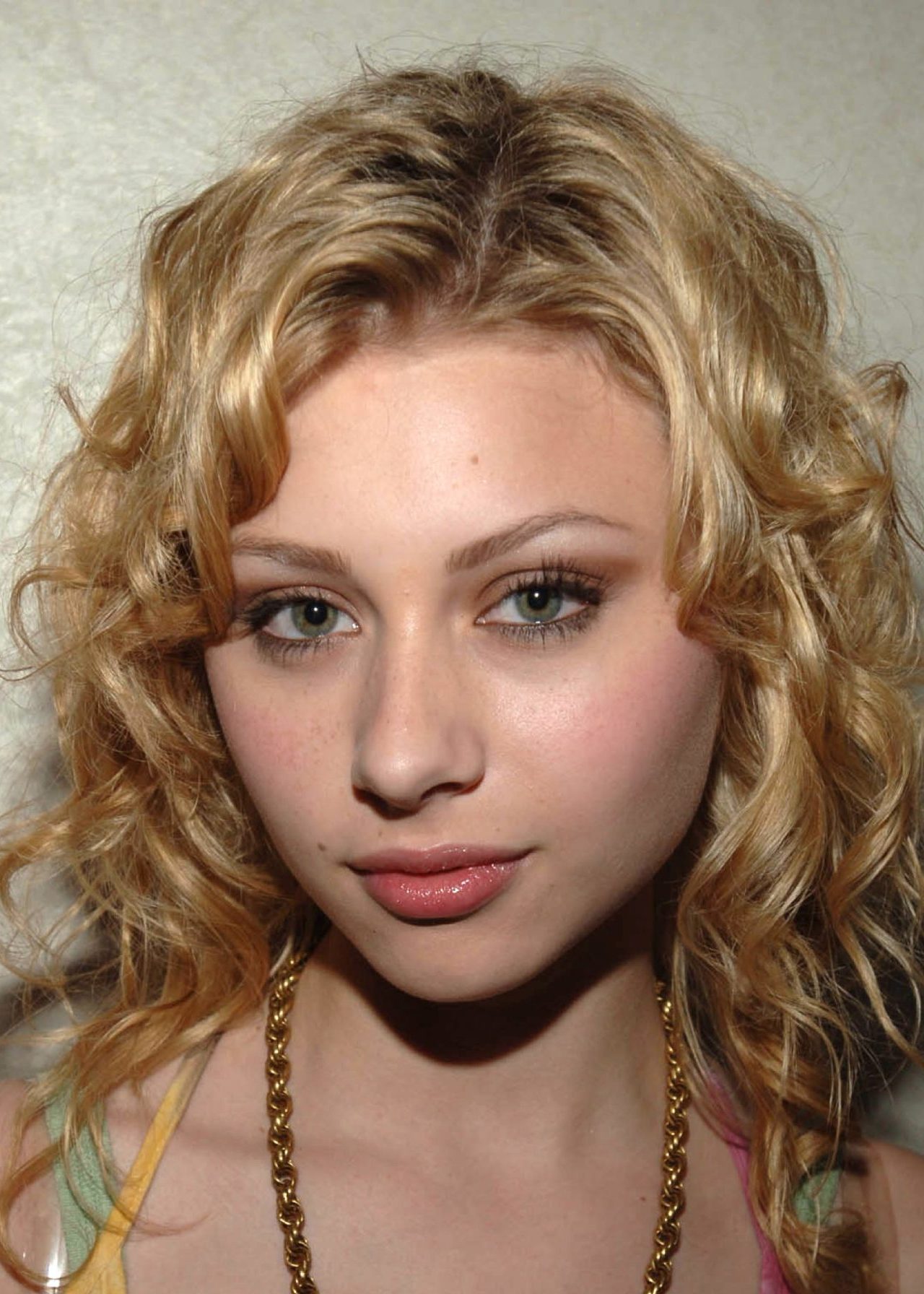 Aly Michalka in 2005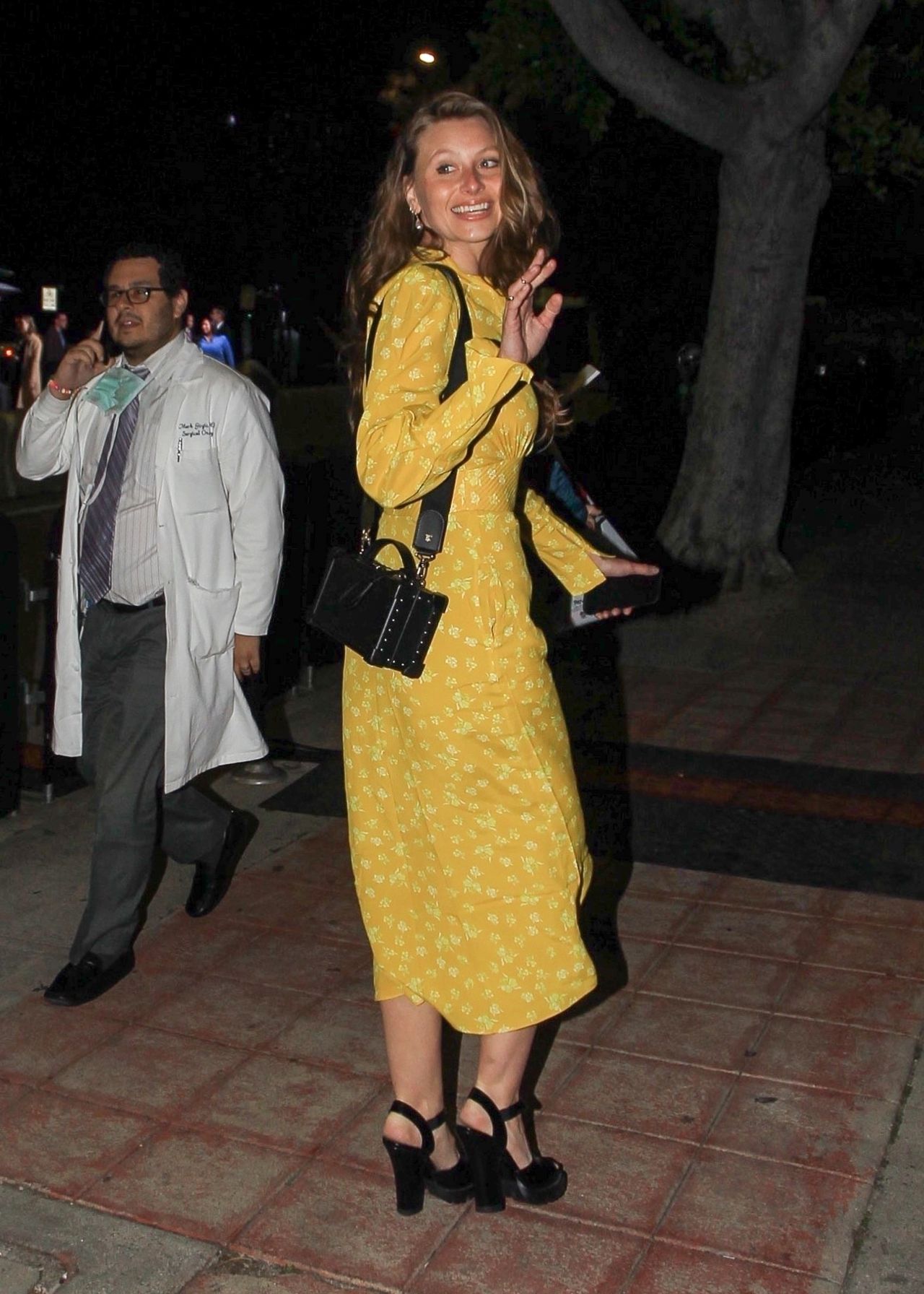 Aly Michalka in 2023
Career
Alyson Michalka made a smooth entry into the entertainment industry, initially gaining experience through commercials. This early exposure allowed her to familiarize herself with the camera and develop confidence on set. In 2004, at the age of 14, she secured her first television role as the lead character Keely Teslow in the series "Phil of the Future". Keely is portrayed as a lively and humorous character who eventually becomes the girlfriend of the main protagonist, Phil.
Viewers were drawn to Keely's vibrant personality, fashionable clothing, and trendy hairstyles. Alyson's on-screen partners in the series were Ricky Ullman and Amy Bruckner. The role of Keely propelled Michalka into the spotlight and fueled her desire to pursue further projects in the industry.
Driven by her lifelong dream of performing on stage, Alyson Michalka, along with her sister Amanda, formed the band Aly & AJ in 2005, quickly capturing the hearts of the audience. Their debut performance took place at the Henry Fonda Theater, marking the beginning of their musical journey. Within a short span of a year and a half, their album "Into The Rush" achieved platinum status. The success continued as one of the album's songs, "No One," was featured in the Walt Disney Company's film "The Ice Princess."
In 2006, Alyson Michalka and A.J. Michalka took on the lead roles in Francine McDougall's comedy film "Cow Belles." The story revolves around two privileged sisters, Taylor and Courtney, and their father, who has indulged their every desire. However, when the sisters accidentally cause a major house fire, their father decides to send them to a farm to learn the values of responsibility and hard work.
As they ventured into the world of movies, Alyson and Amanda had already gained recognition with their four albums, although their experience in the film industry was relatively limited. In the film "Cow Belles," their on-screen performances may have been slightly exaggerated, but their undeniable charm and the underlying message resonated with the audience. Jack Coleman joined the cast, portraying Reed Callum, adding to the dynamics of the story.
In 2007, Aly and Amanda appeared in the TV movie "Super Sweet 16: The Movie," once again portraying rival high school girls named Sarah and Taylor. The intriguing aspect of the plot revolved around their "showdown," focusing on their concerns about their outfits and attempting to outdo each other in throwing the coolest party. Notably, there were no scenes depicting them studying, reading, or engaging with their parents. However, Alyson's portrayal of a "bitchy" character was executed brilliantly.
Coincidentally, the movie's release on July 10, 2007, aligned with another significant event for the sisters — the release of their new album titled "Insomniatic" under their band name, Aly & AJ.
Two years later, Alyson Michalka appeared in the film "Bandslam" alongside Vanessa Hudgens, taking on leading roles. The movie also featured a special appearance by David Bowie as himself. Director Todd Graff emphasized the actors' singing abilities, and indeed, Michalka and her co-stars performed their own vocals. Additionally, Alyson contributed her songwriting talents to the film, composing three tracks: "Want You to Want Me," "Amphetamine," and "Someone to Fall Back On."
In 2010-2011, Alyson Michalka and Ashley Tisdale co-starred in the cheerleading film "Hellcats." The movie delved into the pursuit of success, the setbacks along the way, love, friendships, disappointments, and infused it all with a touch of humor, music, and dancing. The soundtrack of the film featured diverse and energetic tunes that uplifted the audience.
In addition to her contributions to the "Hellcats" soundtrack, Alyson Michalka also composed a song called "Belong Here" for the series. The show lasted for one season, consisting of 22 episodes, and garnered a dedicated fan base who were saddened by its cancellation.
During the same year, Alyson appeared in the teen comedy "Easy A" alongside Emma Stone, in which she delivered one of her most successful performances. The film received rave reviews and grossed nearly $75 million worldwide.
In 2013, Michalka had the opportunity to be part of the TV series "Two and a Half Men," starring Charlie Sheen and Ashton Kutcher. The sitcom revolves around the life of Charlie Harper, a wealthy womanizer living in a luxurious beachfront mansion, as he navigates his relationships and tries to help his divorced brother Alan. Alyson portrayed the character of Brooke in the show.
Aly & AJ Discography
2013

TBA

2007

Insomniatic

2006

Acoustic Hearts Of Winter

2005

Into The Rush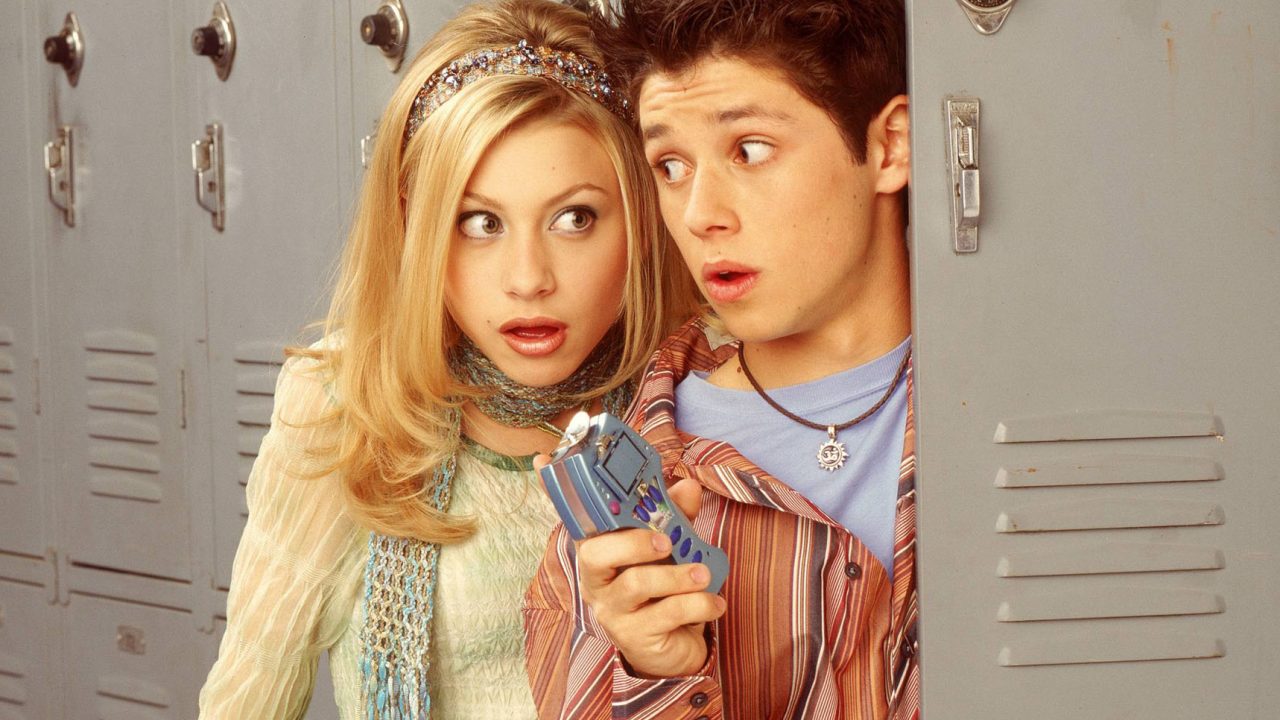 Alyson Michalka (L) in the Phil of the Future TV series
Alyson Renae Michalka Movies and TV Shows
2017 – ...

The Good Doctor (episode "Yippee Ki-Yay")

Lexi Dunn

2015 – 2019

iZombie

Peyton Charles

2013

Grown Ups 2

Bikini Girl Savannah

2012 – 2014

Anger Management (episode "Charlie and Sean's Twisted Sister")

Lauren

2011

The Roommate

Tracy Morgan

2010 – 2011

Hellcats

Marti Perkins

2010

Easy A

Rhiannon

2009

Bandslam

Charlotte

2004 – 2013

CSI: NY (episode "Keep It Real")

Miranda Beck

2003 – 2015

Two and a Half Men

Brooke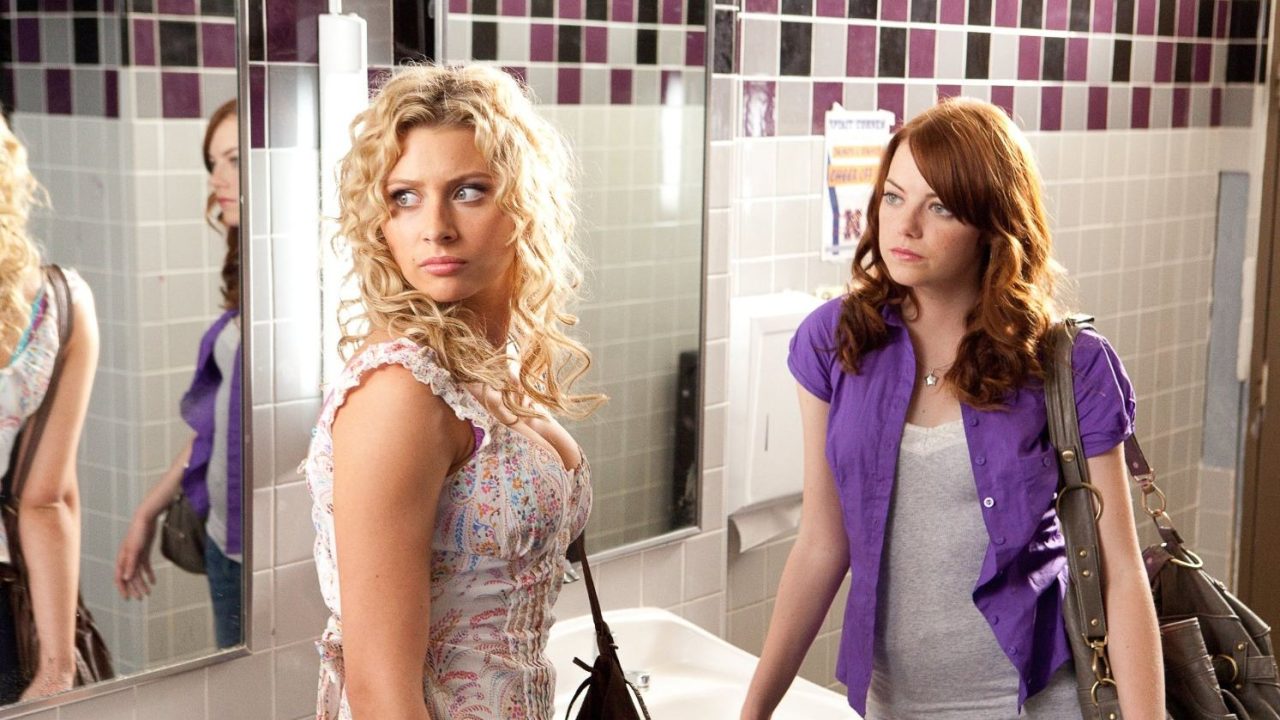 Alyson Michalka (L) and Emma Stone (R) in Easy A
Alyson Michalka's personal life and family
Alyson Michalka is currently married. From 2011 to 2013, she was in a relationship with actor J. David Moore. After their breakup, Alyson's romantic interest shifted to fellow actor Stephen Ringer. There was speculation among fans about the seriousness and longevity of their relationship. However, in 2014, the couple announced their engagement. A year later, Alyson and Stephen tied the knot and got married.
Alyson Michalka now
Alyson Michalka's recent activity in the entertainment industry has been relatively low-key. With a filmography consisting of around 17 works, one of her most notable recent roles was as Peyton Charles in the popular TV series "iZombie". In 2017, she portrayed the character Regan Lear in the film "The Lears".
The last known performance of Alyson and her sister was in 2013 in Los Angeles, where they performed songs like "Potential Breakup Song" and "Heart".
Published:
April 20, 2023
Updated:
December 10, 2023