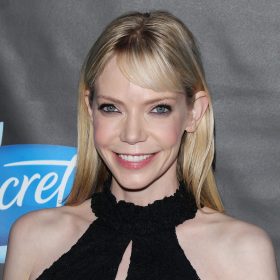 Erika Joan Lindhome
Riki Lindhome, a talented American performer, excels in comedy and music. Her cinematic and television journey began in 2002, initially in secondary roles. She gained recognition for her portrayals in "The Big Bang Theory," "House M.D.," and "Gilmore Girls." In 2022, she captured audiences with her striking performance in Netflix's "Wednesday." Besides acting, she's an adept songwriter and part of the musical pair Garfunkel and Oates.
What we know about this person
Date of birth:
March 5, 1979
Birthplace:
Coudersport, Pennsylvania, USA
Occupation:
actress, singer, film producer, screenwriter, composer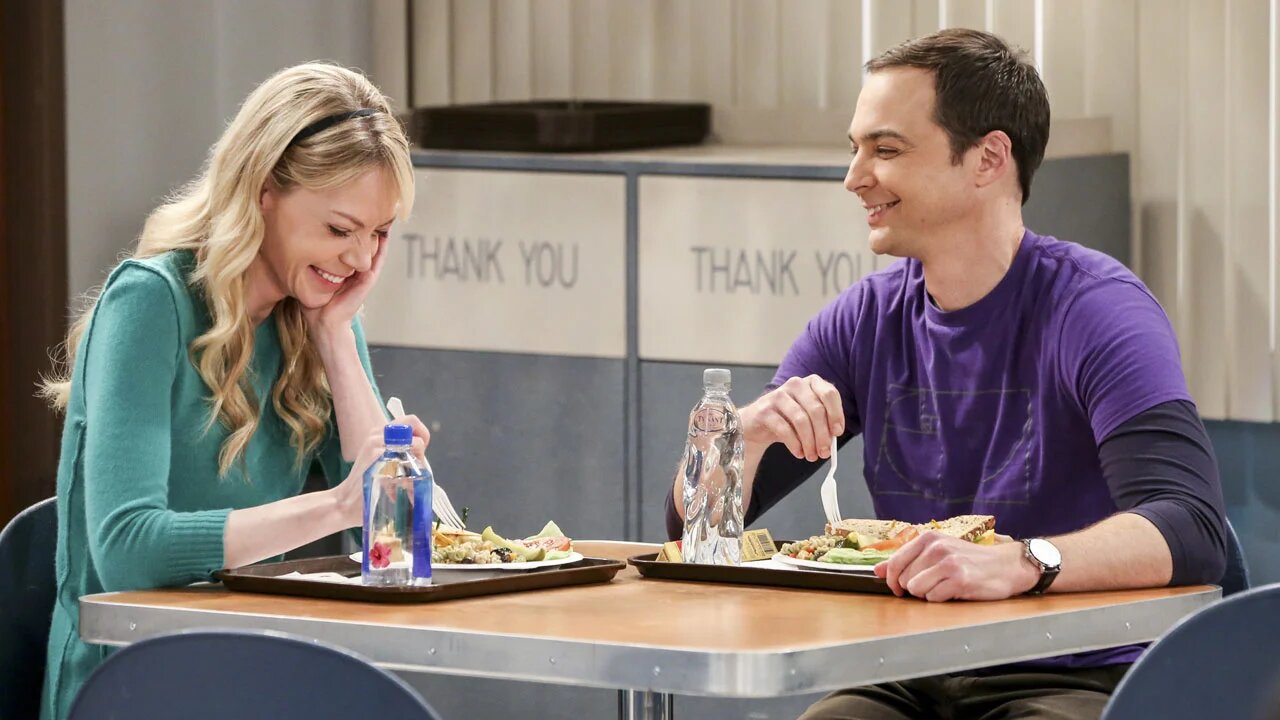 Riki Lindhome and Jim Parsons in The Big Bang Theory
Early life
Born Erika Joan Lindhome on March 5, 1979, in Coudersport to Cheryl and Richard Lindhome, she inherited a distinct Nordic look from her Swedish heritage. During her early years, her family relocated to Portville, New York, where she resided until her high school graduation in 1997. Riki, alongside her sibling Tim, was encouraged by their parents to explore artistic avenues.
Throughout her academic years, Lindhome was keenly interested in the liberal arts, especially history and literature. Her aptitude for writing became apparent in her school days. In 1997, she clinched the top spot in the "Profiles in Courage" essay competition with her essay on Senator Carolyn McCarthy, who campaigned for stringent gun laws following a family tragedy.
Post-high school, Lindhome enrolled at Syracuse University. Here, her fascination with the sciences led her to contemplate a career in mathematics. However, her explorative nature ultimately steered her towards comedic performance. During her time at university, she was an active member of the Syracuse Live ensemble. Upon completion of her studies, she ventured to Los Angeles to pursue a career as a satirical actress.
Riki Lindhome in Wednesday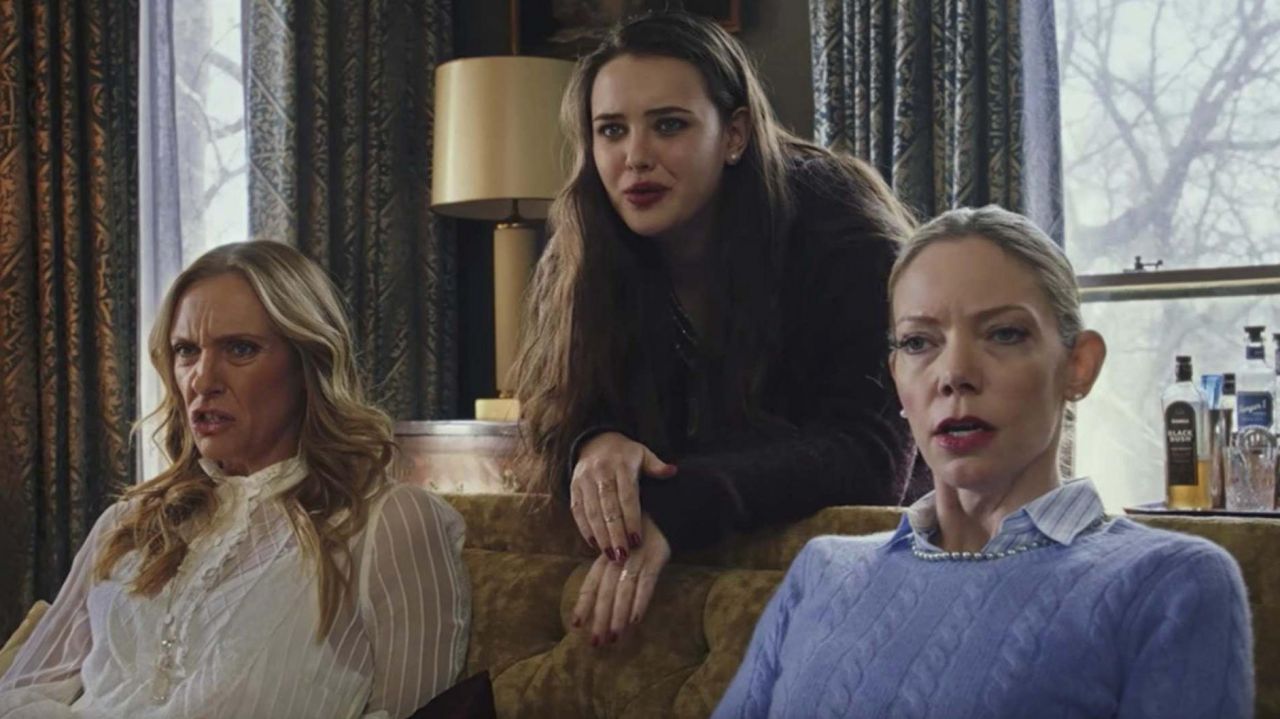 Kiki Lindhome (on the right) in Knives Out
Riki Lindhome's artistic journey
Riki Lindhome embarked on her artistic path in the year 2000. Lacking a personal agent at the outset, this emerging actress nonetheless forged her own way in the film industry. She secured guest appearances in the sitcom "Titus" and the movie "Buffy the Vampire Slayer."
2003 marked a pivotal moment in Lindhome's career. During this time, she collaborated with The Actors' Gang, a theater group directed by Tim Robbins. Her performance in the biting satire "Embedded," portraying politician Condoleezza Rice, marked a significant stride. Noticed by Clint Eastwood, Lindhome earned a role in the acclaimed film "Million Dollar Baby," garnering widespread recognition.
On various film sets, Lindhome interacted with Anthony Mackie, Morgan Freeman, and Hilary Swank. Noticed by writer-producer Amy Sherman-Palladino, she was cast in the beloved series "Gilmore Girls." Transitioning from comedy to drama, Lindhome then pivoted to screenwriting and directing. In 2006, she debuted her short film "Life is Short."
Lindhome's career reached a new zenith in 2007 with "Music and Lyrics," sharing the screen with Drew Barrymore and Hugh Grant. This success opened diverse opportunities in movies, television series, commercials, and TV shows. She featured in "House M.D.," "Bones," "The Big Bang Theory," "Criminal Minds," and "New Girl."
A notable role during this phase was in "The Big Bang Theory" as Ramona Nowitzki, an infatuated graduate student. Her portrayal of this character left a lasting impression on the sitcom's audience. Lindhome later co-produced and co-hosted "Another Period" on Comedy Central.
Nickelback enthusiasts may spot Lindhome in the 2007 "Rockstar" music video. Yet, it's her musical prowess that brought her greater fame. In 2011, her band, Garfunkel and Oates, which she forms with Kate Micucci, released their inaugural album. They have produced several folk albums, complete with music videos for select songs.
Throughout her career, Lindhome has participated in over 130 diverse projects. Each year brought new cinematic ventures featuring her, including memorable titles like "Knives Out," "Hell Baby," "The Lego Batman Movie," "Much Ado About Nothing," "Downton Abbey," "Wolf of Snow Hollow," "Werewolf," and "Rotten Times." A recent role in "Wednesday" saw her as therapist Valerie Kinbott, collaborating with Gwendoline Christie, Christina Ricci, and Fred Armisen.
Riki Lindhome Movies and TV Shows
2022–...

Wednesday

Dr. Valerie Kinbott

2019

Knives Out

Donna Thrombey

2013–2021

Brooklyn Nine-Nine

Agneta Carlsson

2008

Changeling

Examination Nurse

2007–2019

The Big Bang Theory

Ramona Nowitzki

2006–2010

Heroes

Car Rental Girl

2005–...

Criminal Minds

Vanessa Holden

2005–2017

Bones

Mandy Summers

2004–2012

House M.D.

Sarah

2004

Million Dollar Baby

Mardell Fitzgerald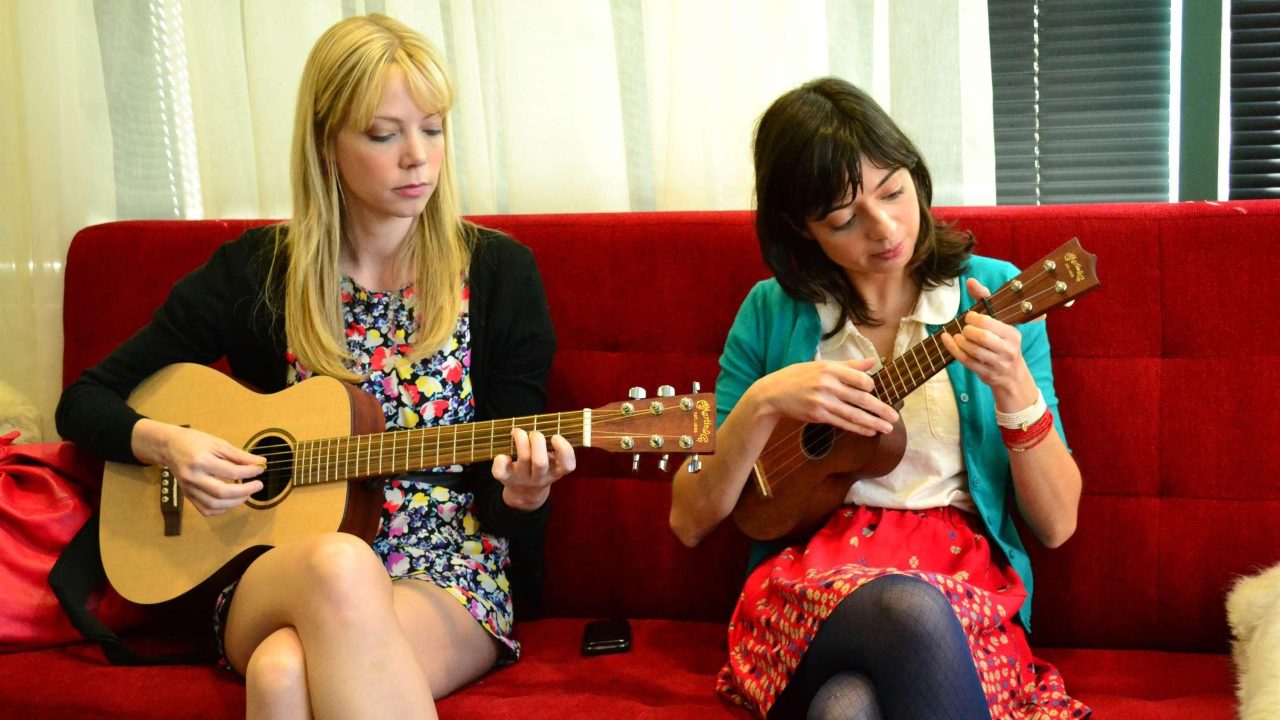 Kate Micucci and Riki Lindhome as the Garfunkel and Oates musical duo
Talk Shows
2021

Not (Blank) Enough

Role: Guest

2021

Wide World of Dougs

Role: Guest

2020

Steve Varley Show

Role: Guest

2019

Laugh Factory

Role: Guest

2018

WTF with Marc Maron

Role: Guest

2018

Today

Role: Guest

2017

Late Night with Nick Burton

Role: Guest

2016

Last Call with Carson Daly

Role: Guest

2016

The Nightly Show with Larry Wilmore

Role: Guest

2014

Late Night with Seth Meyers

Role: Guest
Riki Lindhome's personal life
Riki Lindhome has maintained privacy regarding her romantic life. Despite this, her personal affairs garnered attention following "Wednesday's" success. She was romantically linked with director Brett Simon in 2019. In March 2022, at 43, Lindhome welcomed her first child. She has yet to marry.
Published:
November 15, 2023
Updated:
December 10, 2023