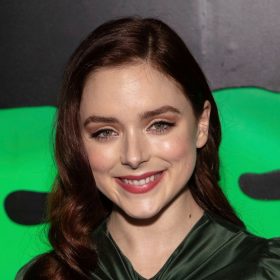 Madison Danielle Davenport
Madison Davenport is a talented American actress known for her notable roles in "Shameless," "From Dusk till Dawn: The Series," and "Kit Kittredge: An American Girl." Despite her young age, she has already made a remarkable impact in the entertainment industry with her impressive performances.
What we know about this person
Full name:
Madison Danielle Davenport
Date of birth:
November 22, 1996
Zodiac sign:
Birthplace:
San Antonio, Texas, USA
Occupation:
actress, singer
Early life
Madison Danielle Davenport was born on November 22, 1996, in San Antonio, Texas. Her parents, Brandon Kyle and Jennifer Rebecca, have mixed ancestry with English, German, Danish, and Scottish-Irish roots. Madison has a younger brother named Gage, who is also aspiring to be an actor. Although there is no information available about her educational background, Madison entered the world of cinema at a young age, making her debut with a starring role in the short film "Harmony Parker."
From that point forward, Madison Davenport has continued to shine in both film and television. With her bright green eyes, she has captured audiences with notable roles such as Ethel in the popular sitcom "Shameless," Kate Fuller in "From Dusk till Dawn: The Series," and Ruthie Smithens in "Kit Kittredge: An American Girl." With her talent and dedication, Madison has established herself as a promising young actress, leaving a lasting impression on viewers and paving the way for future success.
Career
In 2005, Madison Davenport made her feature film debut in the romantic comedy "Conversations with Other Women." Despite not being credited, she had the opportunity to act alongside renowned actors Aaron Eckhart, Helena Bonham Carter, and Olivia Wilde, which opened doors for her in the television industry. She subsequently appeared in TV series such as "ER," "Bones," "Close to Home," and "Numb3rs."
During this time, Madison also lent her voice to animated films. She voiced characters like Quillo in the popular animation "Over the Hedge," Sophiana in "Christmas is Here Again," Bianca in "Dog Days III," and Abel in "Legion of Super Heroes." "Over the Hedge," directed by Tim Johnson and Karey Kirkpatrick, featured a star-studded voice cast including Bruce Willis and Steve Carell. The film achieved considerable success at the box office, earning over $335 million worldwide.
At the age of 11, Madison Davenport took part in the television horror film "While the Children Sleep" (also known as "The Sitter"), directed by Russell Mulcahy. The film follows the story of Abby Reed, a deranged woman who becomes a babysitter to get close to lawyer Carter and eliminate his wife Meghan. Madison portrayed one of the children in the film.
In 2008, Madison appeared in three film projects. She had a small role in the comedy-drama film "Humboldt County". In the family comedy "Kit Kittredge: An American Girl", produced by Julia Roberts, Madison had the opportunity to work alongside stars like Abigail Breslin, Julia Ormond, and Chris O'Donnell.
Madison's portrayal of Ruthie Smithens in "Kit Kittredge: An American Girl" received praise from audiences, earning her a Young Artist Award from the Young Artist Foundation for Best Performance in a Feature Film. In the same year, she also appeared in the horror film "Parasomnia," directed by William Malone.
In 2009, Madison starred in the gripping thriller "The Attic Door," where she played a young girl left alone with her brother on a farm, facing mysterious and unsettling events. The following year, she took on a poignant role in the biographical drama "Amish Grace," directed by Gregg Champion, portraying Mary Beth Graber, a girl tragically killed in a school shooting.
The narrative of "Amish Grace" revolves around the parents of the children, who belong to a religious community and astound the world by immediately forgiving the murderer. The movie pays tribute to the victims of the West Nickel Mines school shooting. Alongside a talented ensemble cast including Kimberly Williams-Paisley, Tammy Blanchard, Faye Masterson, Madison Mason, Gary Graham, Darcy Rose Byrnes, and Karley Scott Collins, the film explores the concept of forgiveness as a conscious spiritual act.
Madison's fame further soared with her role in the mystical horror film "The Possession." In this intriguing story, a young girl becomes the owner of a peculiar box. At first glance, the box appears innocuous, but soon the girl's altered behavior begins to alarm her parents. As a series of inexplicable occurrences unfold, the shocking truth is revealed: the box contains a dybbuk, a powerful and malevolent exorcised spirit.
"The Possession" drew inspiration from a Jewish legend, captivating audiences with its chilling tale. The film proved to be a tremendous success, earning an impressive $85,446,075 at the box office on a budget of $14 million. Madison's portrayal of Hannah Brenek, Emily's sister who becomes entangled with a malevolent force, further cemented her fame.
Following her film endeavors, Madison joined the cast of the television series "Shameless." The show chronicled the tumultuous yet endearing lives of the Gallagher family. With a father immersed in substance abuse, an absent mother, and six children left to fend for themselves, eldest daughter Fiona takes on the responsibility of caring for her younger siblings. In this acclaimed series, Madison played the recurring role of Ethel. The show enjoyed a decade-long run, with Madison's involvement spanning two of those years.
In 2013, Madison ventured into the world of sitcoms with the series "Save Me," starring alongside the talented Anne Heche. The show followed the story of Beth Harper, who, after choking on a sandwich and experiencing clinical death, begins hearing the voice of God.
This newfound connection with the divine opens her eyes to the harsh realities of her life: her husband's infidelity, her strained relationship with her daughter, and the disdain of her neighbors. Determined to make a change, Beth embarks on a transformative journey. Madison portrayed the character of Emily Harper in the series.
The following year, Madison had the opportunity to join the star-studded cast of Darren Aronofsky's biblical epic, "Noah." Alongside renowned actors such as Russell Crowe, Anthony Hopkins, Emma Watson, and Jennifer Connelly, Madison took on the role of Na'el, the young lover of Ham. This epic retelling of the biblical story captivated audiences and allowed Madison to showcase her talent alongside a remarkable ensemble cast.
In 2015, Madison Davenport portrayed Hayley Alice in the comedy film "Sisters," directed by Jason Moore. The story revolves around two sisters, played by Amy Poehler and Tina Fey, who decide to throw a wild party in their childhood home before it gets sold. However, things quickly spiral out of control, leading to unexpected and hilarious events. With the star power of Amy Poehler, Tina Fey, and Maya Rudolph, the film became a commercial success, grossing over $105 million at the box office.
Another significant role in Madison's career was her portrayal of Kate Fuller in the TV horror series "From Dusk Till Dawn: The Series" from 2014 to 2016. Directed by Robert Rodriguez and based on the original film, the series expanded upon the story with Davenport's character taking a different direction from Katherine in the feature film. Kate Fuller is depicted as a softer and more endearing character in the thrilling world of vampires and crime. The TV series garnered attention and solidified Madison's presence in the horror genre.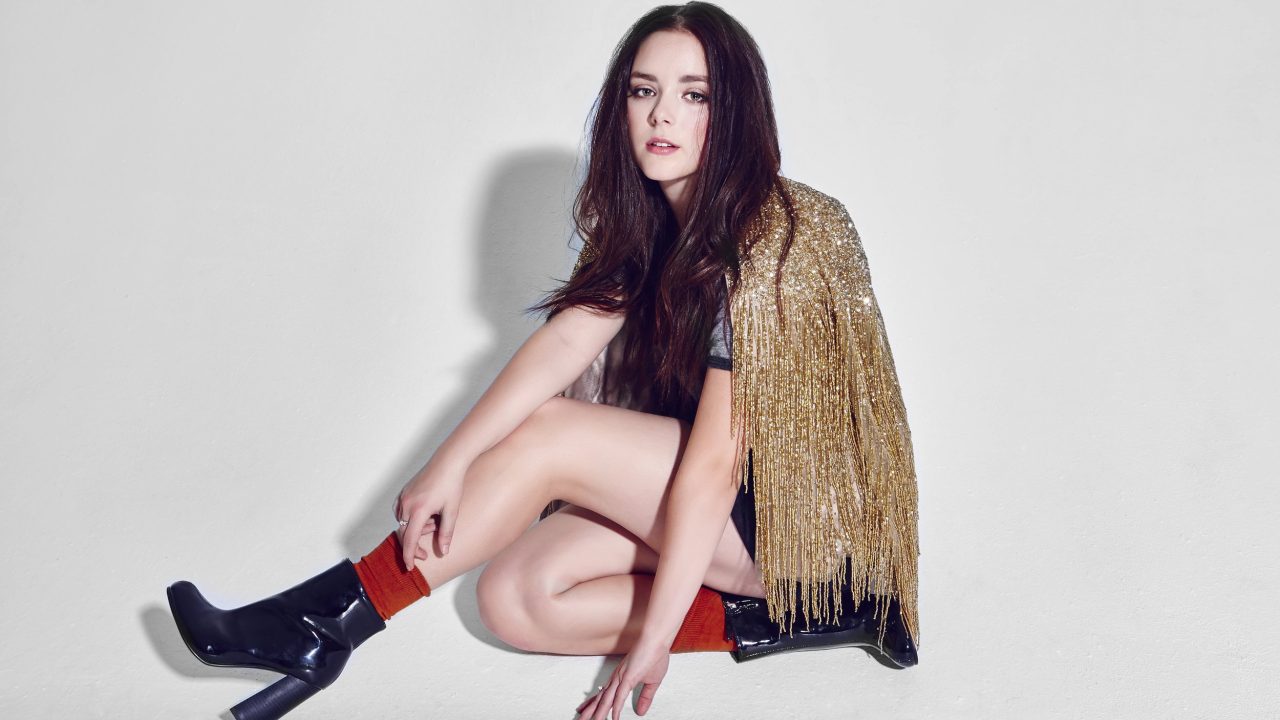 Madison Danielle Davenport
Madison Danielle Davenport Movies and TV Shows
2018

Sharp Objects

Ashley Wheeler

2014–2016

From Dusk Till Dawn: The Series

Kate Fuller

2014

Noah

Na'el

2011–2021

Shameless

Ethel

2011–2019

Black Mirror

Jack

2005–2020

Criminal Minds

Samantha Wilcox

2005–2017

Bones

Megan

2004–2012

House M.D.

Iris

2000–2015

CSI: Crime Scene Investigation

Camryn Pose

1994–2009

ER

Claire O'Fallon
Madison Davenport's personal life and family
Madison Davenport has maintained a private personal life and rarely shares details about herself. Therefore, when she publicly revealed her non-traditional orientation as bisexual in June 2022, it came as a surprise to her fans. However, she chose not to comment further on this aspect of her personal life, respecting her privacy.
In terms of her professional success, Madison has achieved financial stability over the years. As of 2022, it is estimated that her fortune amounts to $4 million, according to Western sources.
Madison Davenport now
Madison Davenport maintains an active presence on social media platforms, where she engages with her fans by sharing updates about her work and career. One of her recent notable roles is that of Summer in the 2021 action comedy film titled "Supercool," directed by Teppo Airaksinen. The movie revolves around a group of American high school students, where one of the boys has a dream of becoming exceptionally cool. However, his wish takes an unexpected turn when he wakes up in an entirely different reality.
Updated:
December 10, 2023