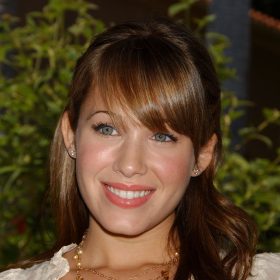 Marla Lynne Sokoloff
Marla Sokoloff is a versatile American actress who made her initial foray into the limelight with a small role in the 1993 comedy "So I Married an Axe Murderer." Although the film's theatrical release met an unfortunate fate, Marla's talent and determination propelled her towards a prolific career spanning 71 cinematic works, gracing both leading and supporting roles.
What we know about this person
Full name:
Marla Lynne Sokoloff
Date of birth:
December 19, 1980
Zodiac sign:
Birthplace:
San Francisco, California, USA
Marital status:
Married to Alec Puro
Occupation:
actress, singer
Early life
Marla Lynne Sokoloff, born on December 19, 1980, in San Francisco, was raised in a family with Jewish roots. Her father, Howard, a successful podiatrist, immigrated from Russia, while her mother, Cindy, hailing from Germany, was involved in the supply of goods. Growing up alongside her brother Jared, who pursued a career as a cook, Marla embraced her creative nature despite receiving advice from various sources.
Immersed in an environment influenced by Judaism, Marla attended a public school and later pursued her passion for the arts by enrolling in a Los Angeles art school. At the age of 13, she embarked on her acting journey, beginning with a small role in the film "So I Married an Axe Murderer," starring Mike Myers and Nancy Travis. She followed this with another brief appearance in the TV series "Boy Meets World," which explored the challenges faced by teenagers in society.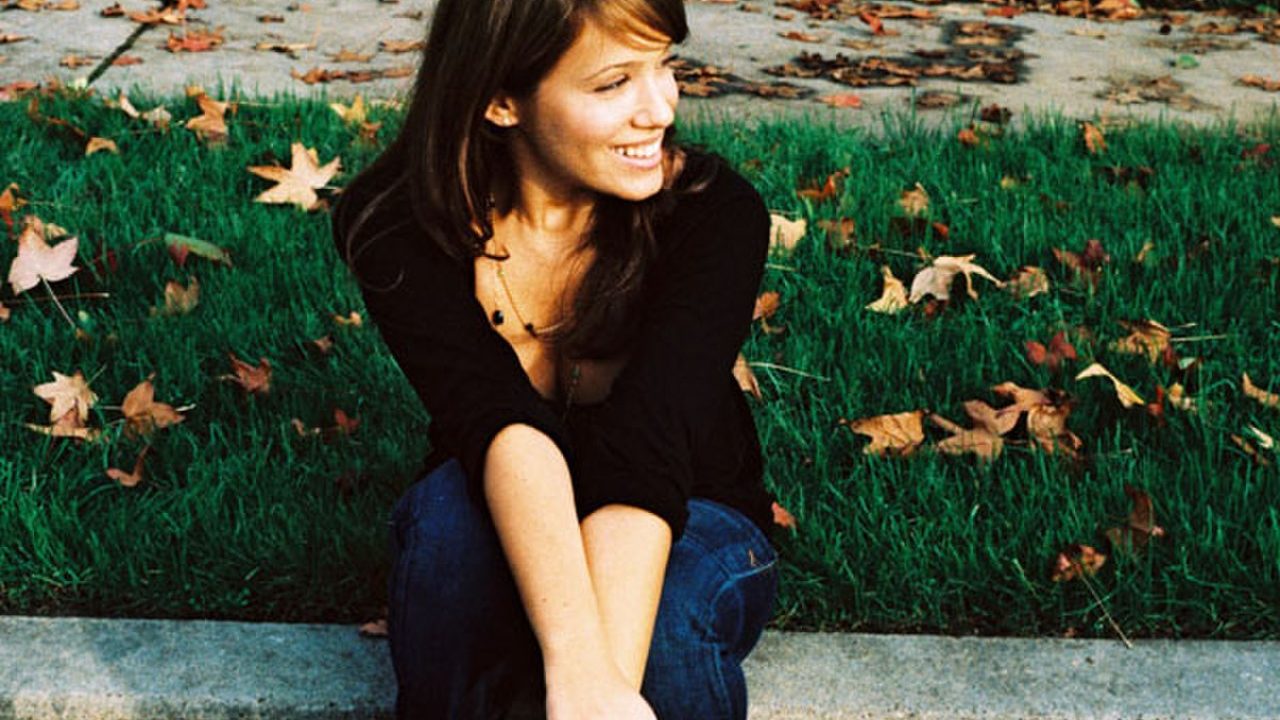 Marla Sokoloff young
Acting Career
At the age of 17, Marla Sokoloff achieved fame with her role as secretary Lucy Hatcher in the successful series "The Practice." Her portrayal left a lasting impression and earned her a nomination for the Screen Actors Guild Award. The series itself received recognition, including a Golden Globe award, solidifying Marla's presence in the television industry.
In 2000, she showcased her comedic talents in the film "Dude, Where's My Car?" alongside notable actors such as Ashton Kutcher, Seann William Scott, Jennifer Garner, and David Herman. The movie garnered positive ratings and even received a nomination for an MTV Award. Following this, Sokoloff starred in the youth film "Whatever It Takes," portraying a high school student deeply infatuated with a classmate and willing to do anything to win her over.
Continuing her diverse roles, Marla took on the lead character in "Sugar and Spice," a film centered around a spirited girl who, along with her friends, embarks on a bank robbery. Despite high anticipation, the movie did not receive the desired acclaim from critics and audiences. Undeterred, Marla quickly rebounded and appeared in the musical series "Strange Frequency," which delved into the realm of mysticism while maintaining a comedic edge.
Marla Lynne Sokoloff Movies and TV Shows
2013–2018

The Fosters

Dani Kirkland

2010–2015

Melissa & Joey (episode "Can't Hardly Wait")

Dr. Chelsea Mullins

2009–2014

Drop Dead Diva (episode "Crazy")

Mia Reynolds

2005–...

Grey's Anatomy (episodes "Staring at the End" & "The Distance")

Glenda Castillo

2004–2013

CSI: NY (episode "Party Down")

Abigail West

2004–2012

Desperate Housewives

Claire

2004

Christmas in Boston

Gina

2000

Dude, Where's My Car?

Wilma

1996–2001

3rd Rock from the Sun (episode "Post-Nasal Dick")

Dina

1994–2004

Friends (episode "The One with Monica's boots")

Dina Tribbiani

1993–1995

Full House (8 episodes)

Gia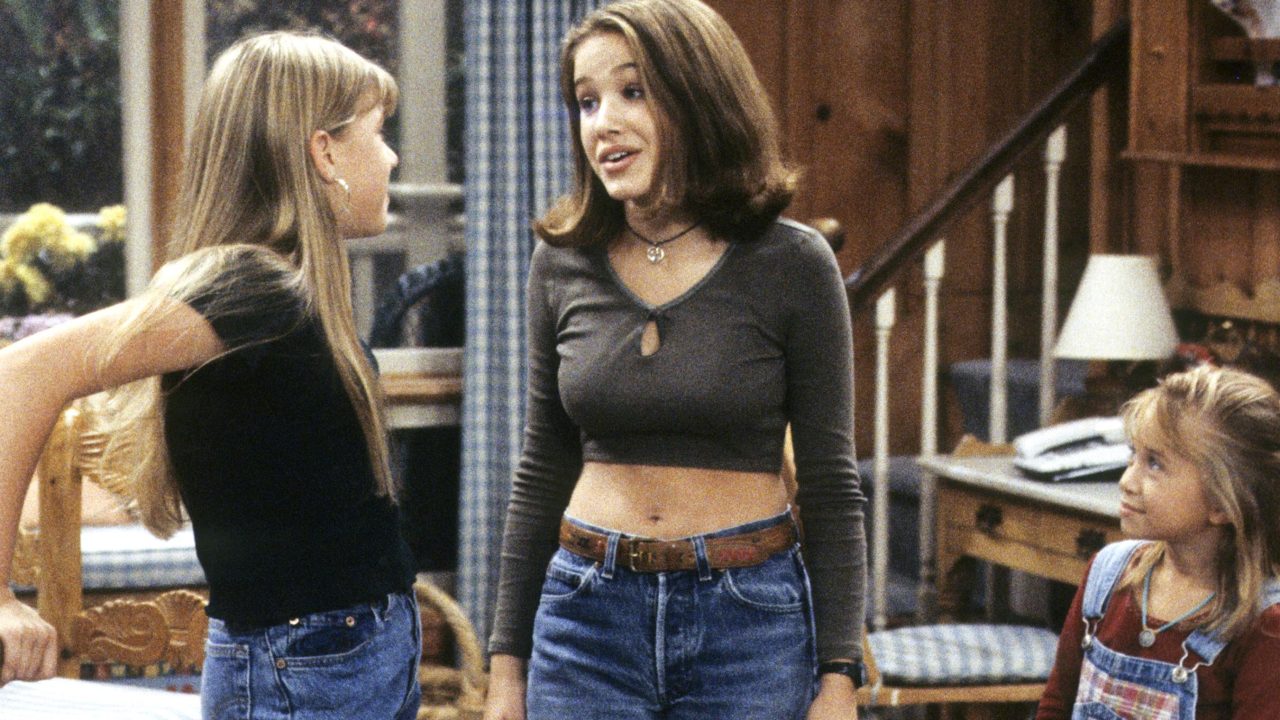 Marla Sokoloff (at center) as Gia Mahan in the Full House
Singing Career
Marla Sokoloff's passion for music led her to explore her vocal skills in the early 2000s. Prior to embarking on her musical journey, she had already amassed a collection of guitars, showcasing her dedication to the craft. She became the lead vocalist and actively played the rhythm guitar in the band Smittin. Unfortunately, the band disbanded in 2003, but Marla's resilience remained strong.
On February 17, 2006, she released her own album titled "Grateful," featuring eight songs that she wrote herself. Among these tracks are "I Told You So," "I'm Done," and "Call Me Crazy." While her music may not have gained significant mainstream popularity, Marla acknowledges that her foray into music is sometimes met with skepticism, with some people doubting her ability to sing professionally as an actress.
Marla Sokoloff's personal life and family
During the early 2000s, Marla Sokoloff had a high-profile relationship with actor James Franco. However, in 2004, she crossed paths with Alec Puro, a member of the Californian industrial metal band Deadsy, and their connection proved to be more than a fleeting romance. Alec, not only a drummer but also a songwriter and music creator, added depth to their relationship.
In 2009, Marla and Alec decided to take their relationship to the next level and tied the knot. Their love continued to grow, and they welcomed their first daughter, Elliotte Anne, in 2012. In 2015, they experienced the joy and challenges of a premature birth when their second daughter, Olive Mae, arrived six weeks early. Then, at the beginning of 2022, their family expanded once again with the arrival of their third daughter, Harper Bea, bringing even more happiness to their lives.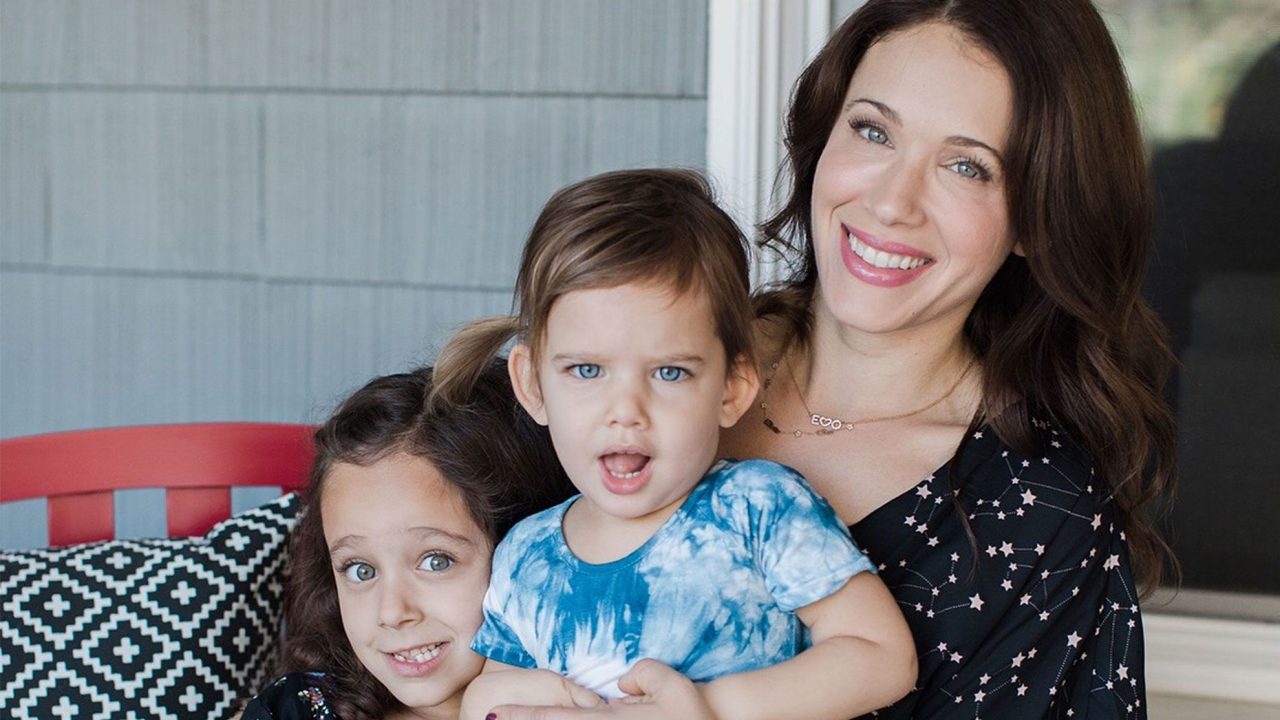 Marla Sokoloff with her daughters
Marla Sokoloff now
Marla Sokoloff has not only continued her acting career but has also ventured into directing, showcasing her talent behind the scenes. Despite never considering herself a director before, Marla recognized her knowledge in the field and embarked on a journey of learning and inspiration. Over the past few years, she has closely observed renowned directors, absorbing their techniques and expanding her understanding of the craft.
One of Marla's notable directorial works is the 2019 film "Christmas Hotel." With a cohesive team and her professionalism, she successfully brought the project to life. Alongside directing, she formed friendships with the talented cast, including actors such as Sean Patrick Thomas, Erika Walter, Tatiana Ali, Nicole Duke, and Melanie Haynes. The film revolves around a woman who courageously pursues her long-held dream of opening a hotel in her hometown.
Balancing her role as a mother to her daughters and maintaining a fulfilling family life, Marla actively engages in various projects as a director and producer. She firmly believes that success in any endeavor stems from inner confidence, which is cultivated through persevering against oneself. Marla strives to be a role model for her children, demonstrating resilience and determination in the pursuit of one's goals. In her presence, her children will never witness insecurity or a readiness to give up.
Updated:
September 26, 2023