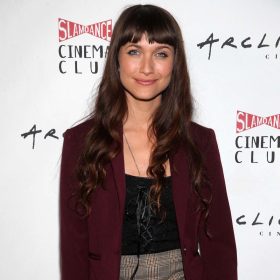 Maiara Kylior Walsh
Maiara Walsh is a Brazilian-American actress and singer who rose to prominence with notable roles in the acclaimed drama "Desperate Housewives" and the beloved sitcom "Cory in the House". Her portrayal of Simone Sinclair in the series "Switched at Birth" further solidified her reputation as a talented performer. Beyond her acting prowess, Maiara has also demonstrated her skills as a director and screenwriter. Alongside her artistic pursuits, she is a dedicated advocate for human rights, actively participating in various social projects aimed at fostering positive change.
What we know about this person
Full name:
Maiara Kylior Walsh
Date of birth:
February 18, 1988
Zodiac sign:
Birthplace:
Seattle, Washington, USA
Occupation:
actress, singer
Early life
Maiara Kylior Walsh, born on February 18, 1988, in Seattle, Washington, is a talented actress with a diverse heritage that includes Brazilian, American, Irish, and Swedish roots. During her formative years, her family resided in São Paulo, Brazil, before eventually returning to Southern California, where Maiara's passion for music and acting took root.
Maiara attended Royal High School, but her journey was not without challenges. She encountered bullying from her peers, which deeply impacted her mental health and led to frequent panic attacks. These experiences shaped her commitment to social activism and fueled her determination to make a positive difference. Following her high school graduation, Maiara pursued her studies at the esteemed Warner Loughlin Studios under the guidance of mentor Amy Lyndon.
Career
Maiara Walsh began her acting career in 2005 with a memorable guest appearance in the popular youth sitcom "Unfabulous," alongside renowned actress Emma Roberts. Within a short span, she achieved a remarkable milestone by landing a recurring role in the beloved comedy series "Cory in the House," which aired on the esteemed Disney Channel. Taking on the character of Meena Paroom, the daughter of a fictional country's ambassador, Maiara left a lasting impression throughout the show's run, captivating audiences with her talent and charm.
In 2008, the multi-talented actress expanded her repertoire by making her debut in the Thai melodrama film "Lullabye Before I Wake." The same year, she also had the opportunity to collaborate with Miley Cyrus, appearing in the music video for the hit song "7 Things." Maiara's talent continued to shine as she joined the cast of the renowned series "Desperate Housewives" from 2009 to 2010. In her role as Ana Solis, the niece of Carlos Solis, she shared the screen with a stellar ensemble cast, including Teri Hatcher, Brenda Strong, Drea de Matteo, Doug Savant, Eva Longoria, Kathryn Joosten, and many others.
Maiara Walsh continued to make appearances in well-known American TV series, showcasing her versatility as an actress. She graced the screens of shows like "Criminal Minds," "Private Practice," and "The Vampire Diaries," leaving a lasting impression on audiences. In 2011, she took on the lead role in the short film "Empty Sky," showcasing her range and talent. The same year, she brought the character of Mandi Weatherly, the self-proclaimed school leader, to life in the comedy film "Mean Girls 2."
In 2012, Maiara Walsh explored her passion for music by forming a dynamic 7-member jazz band. Together, they created a captivating musical show titled "Dream," where Maiara performed her original songs live. Her talent as a singer extended beyond the stage, as she delighted audiences at various popular venues in Los Angeles. As a testament to her musical abilities, she released a solo album filled with heartfelt songs and self-penned ballads, showcasing her skills as a singer-songwriter.
From 2012 to 2013, Maiara Walsh captivated audiences as Simone Sinclair in the family drama series "Switched at Birth." Her talented co-stars included Katie Leclerc, Vanessa Marano, Lea Thompson, and Constance Marie. She further showcased her acting prowess by portraying Callie Hannigan in the Marvel Cinematic Universe series "Agents of S.H.I.E.L.D." Maiara was also considered for the lead role in the TV series "Zombieland," although the project unfortunately did not come to fruition.
In 2013, Maiara Walsh took on the role of Kantmiss Evershot in the comedic parody film "The Starving Games," a humorous take on "The Hunger Games." She continued to diversify her filmography by starring in the thrilling movie "Vanish," sharing the screen with esteemed actors such as Tony Todd, Danny Trejo, and Joe Davis. Additionally, she made memorable guest appearances in various TV movies and series. In 2015, she showcased her versatility by appearing in the music video for Diego Boneta's "The Warrior."
In 2015, Maiara Walsh took on the role of director for the film "Phoenix," a poignant story that follows a lonely girl constantly finding herself in the wrong place at the wrong time. The following year, she ventured into her second directorial project, a short film titled "Young Blood." The film garnered critical acclaim, fueling Walsh's passion to explore the realm of feature-length filmmaking.
Between 2016 and 2021, Maiara Walsh made notable appearances in various TV series, including "Notorious," "Good Trouble," and "Girls from Ipanema" (previously titled "Most Beautiful Thing"). In 2019, she took on a supporting role in the comedy film "Babysplitters," a delightful story about two young couples who embark on the unconventional decision to have a shared child. The film boasted an impressive ensemble cast, including Jack Quaid, Maya Erskine, Ed Begley Jr., and Beck Bennett.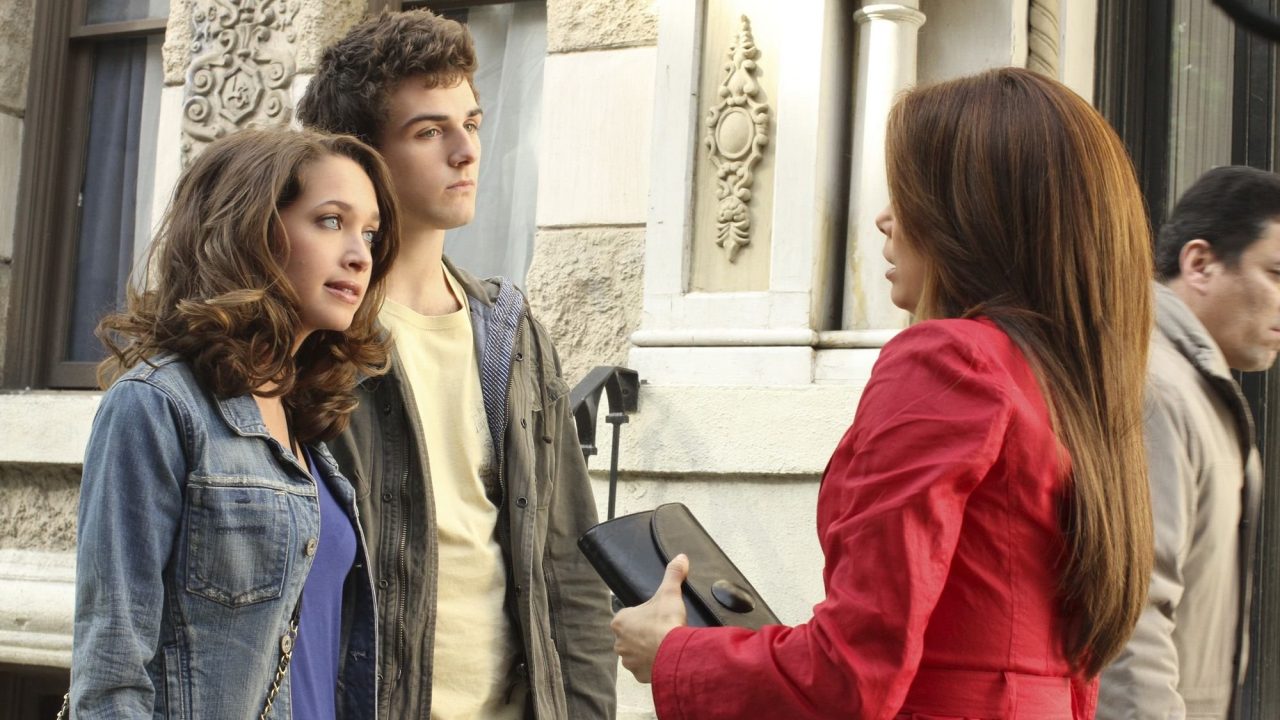 Maiara Walsh in Desperate Housewives
Maiara Kylior Walsh Movies and TV Shows
2022

Good Trouble

Jenna Peréz

2019

Babysplitters

Taylor Small

2014–2018

The Last Ship

Mia Valdez

2013–2020

Agents of S.H.I.E.L.D. (episode "Seeds")

Callie Hannigan

2013

Zombieland

Wichita

2013

The Starving Games

Kantmiss Evershot

2011–2017

Switched at Birth

Simone Sinclair

2011

Mean Girls 2

Mandi Weatherly

2009–2017

The Vampire Diaries (episodes "Kill or Be Killed", "Masquerade")

Sarah

2005–2020

Criminal Minds (episode "Night Lights")

Nikki Pareno

2004–2012

Desperate Housewives

Ana Solis
Maiara Walsh in Switched at Birth
Talk Shows
2017

Kiki Mobile

Role: Guest

2011

Dr. Phil

Role: Guest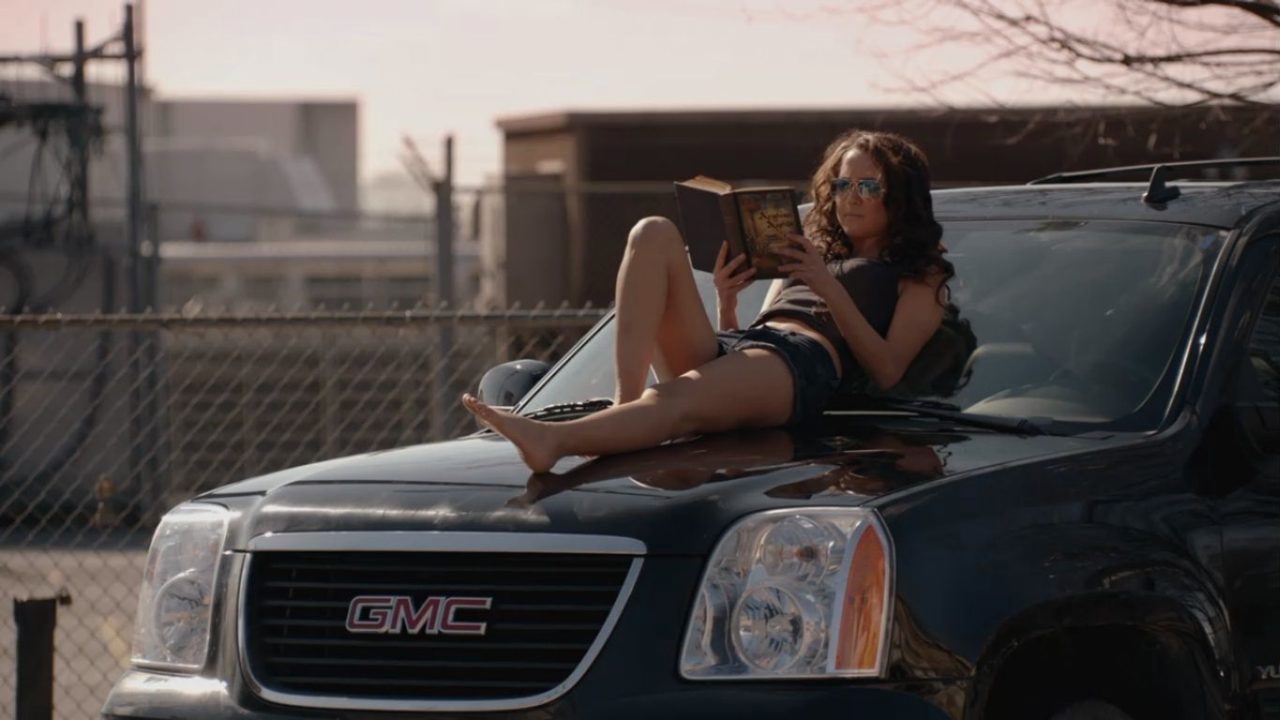 Maiara Walsh in Zombieland
Maiara Walsh's personal life and family
In addition to her successful acting career, Maiara Walsh is a dedicated volunteer who actively participates in various community projects. She has organized equine therapy programs for children in hospitals and has been an advocate for women's rights, speaking at seminars and events. In 2018 and 2019, she embarked on journeys to Israel, Greece, and Germany to deepen her understanding of the refugee crisis. Maiara serves as an ambassador for "In a Perfect World," an organization that focuses on the holistic development of youth.
During her free time, Maiara Walsh immerses herself in the study of psychology and neuroscience. Her fluency in English, Portuguese, and Spanish allows her to comfortably navigate different cultures and countries. The actress prefers to keep her personal life private, although it is known that she had a relationship with actor and musician Jason Dolley at one point. From 2007 to 2010, she dated Kyle Massey, her co-star from "Cory in the House."
Maiara Walsh now
As of 2022, Maiara Walsh is actively engaged in the Brazilian telenovela "Reis," produced by Record TV. Her involvement in the series showcases her continued dedication to her craft. In addition to her acting endeavors, she occasionally grants interviews to journalists and colleagues, providing insights into her work and experiences.
Recently, Maiara Walsh has rekindled her passion for music and released the single "Suede & Velvet." The accompanying music video was shot in one of her favorite bars in Los Angeles, further showcasing her artistic versatility. On her social media platforms, Walsh also shares her renditions of popular songs by other artists, delighting her followers with her musical talents.
Updated:
December 10, 2023