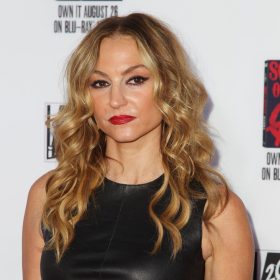 Andrea Donna de Matteo
Drea de Matteo, an American actress with Italian heritage, has made a mark in the entertainment industry through her compelling supporting roles. Her standout performance as Adriana La Cerva in "The Sopranos" earned her critical acclaim and prestigious awards, including an Emmy and a Golden Globe. Her talent and charisma also garnered attention from the media, as she was featured in the compilations of Stuff and Maxim magazines as one of the sexiest women in 2001 and 2002.
What we know about this person
Full name:
Andrea Donna de Matteo
Date of birth:
January 19, 1972
Birthplace:
New York City, New York, USA
Early life
Andrea Donna de Matteo, born on January 19, 1972, in New York, was raised as the third child in a family with two brothers. Her parents, Donna and Albert de Matteo, provided a comfortable upbringing, with her mother being a playwright and drama teacher, and her father running a furniture manufacturing business. Andrea's education included attending an arts school and earning a degree in film production, initially aspiring to become a director.
However, fate took a turn when she landed a significant role in "The Sopranos," setting her on the path of an acting career. Andrea's early interest in theater arts was influenced by her mother, while her father's entrepreneurial spirit led her to co-own a vintage and rock-n-roll clothing store called Filth Mart for seven years, alongside her close friend Michael Sportes, before it closed in 2004.
Career
Drea de Matteo made her debut in 1999 with a role in the lesser-known film "Meet Prince Charming," directed by Brett Parker. Her talent caught the attention of "The Sopranos" producers, and despite her limited experience, she impressed them so much that her character, Adriana, became a permanent part of the show. Drea portrayed a confident lover of a young mafioso, a career-driven woman with a soft heart.
She further solidified her success with roles in feature films such as the action movie "Swordfish" (2001) alongside Hugh Jackman and John Travolta, and the drama "The Perfect You" (also known as "Crazy Little Thing"). Her work in the 2005 remake of John Carpenter's "Assault on Precinct 13" also garnered attention. Additionally, she took on the lead role in the well-received film "'R Xmas."
In 2004, seeking to break away from her Adriana persona, Drea de Matteo appeared in the comedy series "Joey," a spin-off of the iconic show "Friends." There, she portrayed Gina, the impulsive and expressive older sister of the main character, Joey, who moved to Los Angeles after parting ways with his friends. Matt LeBlanc reprised his role as Joey in the series. However, "Joey" was canceled after two seasons due to low ratings.
From 2009 to 2010, Drea was involved in the sixth season of "Desperate Housewives," where she played Angie Bolen, an adventurer and criminal, and the mother of the Bolen family. Sharing the screen with Teri Hatcher, Felicity Huffman, Eva Longoria, and others, the project further solidified her popularity and established her as one of the most recognizable Hollywood celebrities. After the season, Drea left the show due to personal circumstances.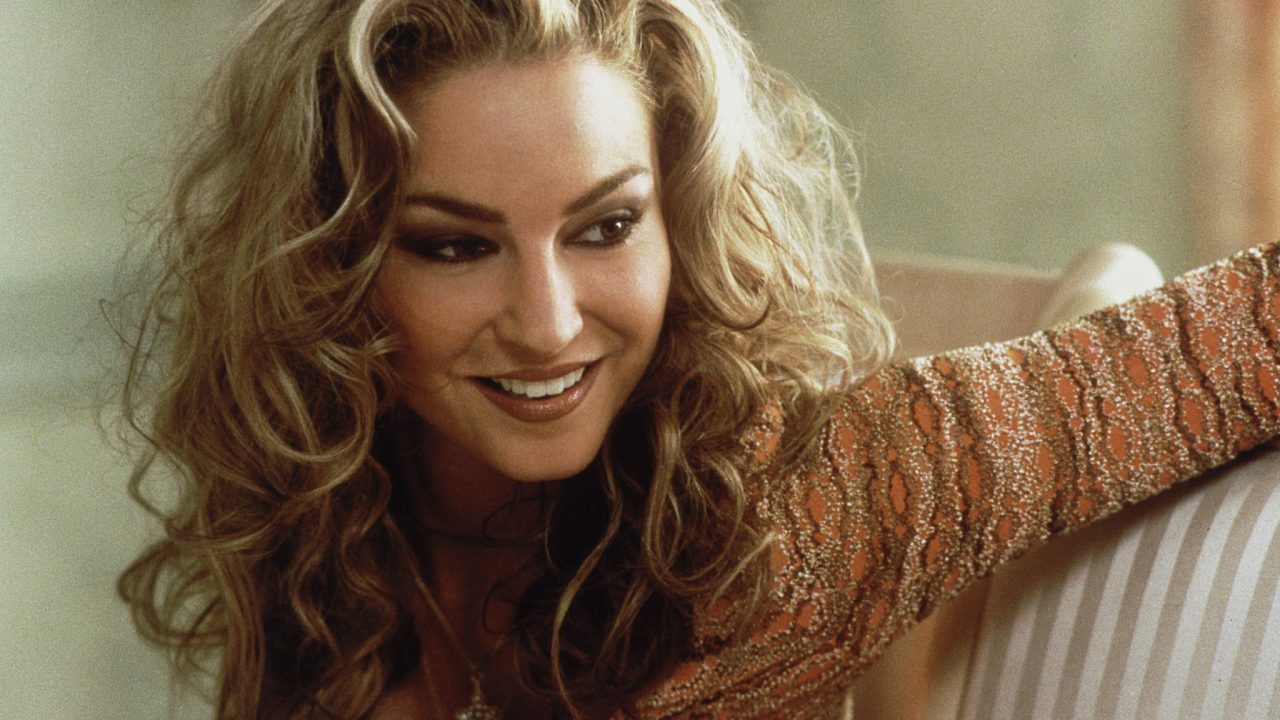 Drea de Matteo in The Sopranos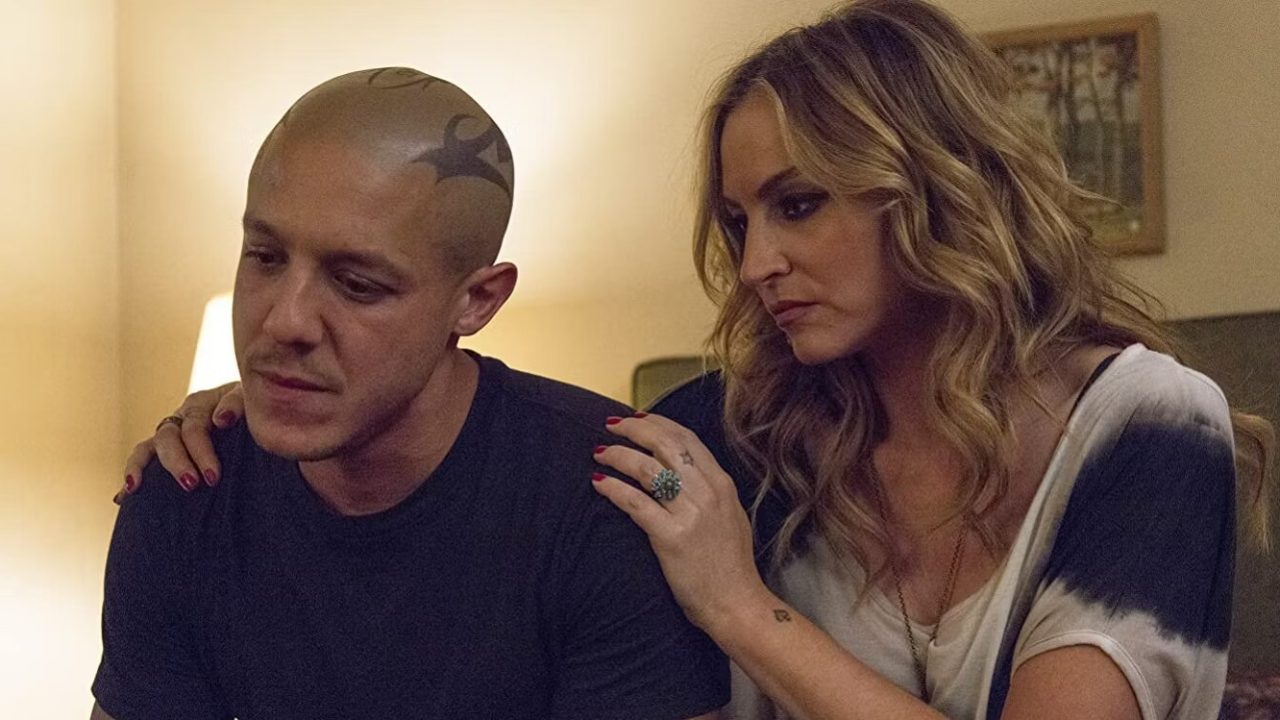 Drea de Matteo in Sons of Anarchy
Andrea Donna de Matteo Movies and TV Shows
2013–2020

Agents of S.H.I.E.L.D. (episode "One of Us")

Karla Faye Gideon

2008–2014

Sons of Anarchy

Wendy Case

2008

New York, I Love You

Lydia

2007–2014

Californication (episode "Here I Go Again")

Holly

2005

Assault on Precinct 13

Iris Ferry

2004–2012

Desperate Housewives

Angie Bolen

2004–2006

Joey

Gina Tribbiani

2002–2012

CSI: Miami (episode "Sinner Takes All")

Evelyn

2001

Swordfish

Melissa

1999–2007

The Sopranos

Adriana La Cerva
Talk Shows
2022

Ok! TV

Role: Guest

2014

Conan

Role: Guest

2005

Jimmy Kimmel Live!

Role: Guest

2004

Ellen: The Ellen DeGeneres Show

Role: Guest

2004

The Tonight Show with Jay Leno

Role: Guest

2002

Late Show with David Letterman

Role: Guest
Drea de Matteo's personal life and family
For twelve years, Drea de Matteo was in a civil partnership with country singer Shooter Jennings and welcomed two children: daughter Alabama Gypsy Rose Jennings in 2007 and son Waylon Albert Jennings in 2011. The couple eventually separated two years after their son's birth. Currently, the actress has been engaged to Michael Devin, a former bass guitarist of Whitesnake, since 2015.
There is no public information about her official marriages. In her childhood, Andrea spent considerable time under the care of her maternal grandmother and a nanny from Nicaragua. When her grandmother underwent a heart transplant years later, the grown-up actress cared for and looked after her after the operation. She expressed her attachment to her family and loved ones by getting tattoos with their names.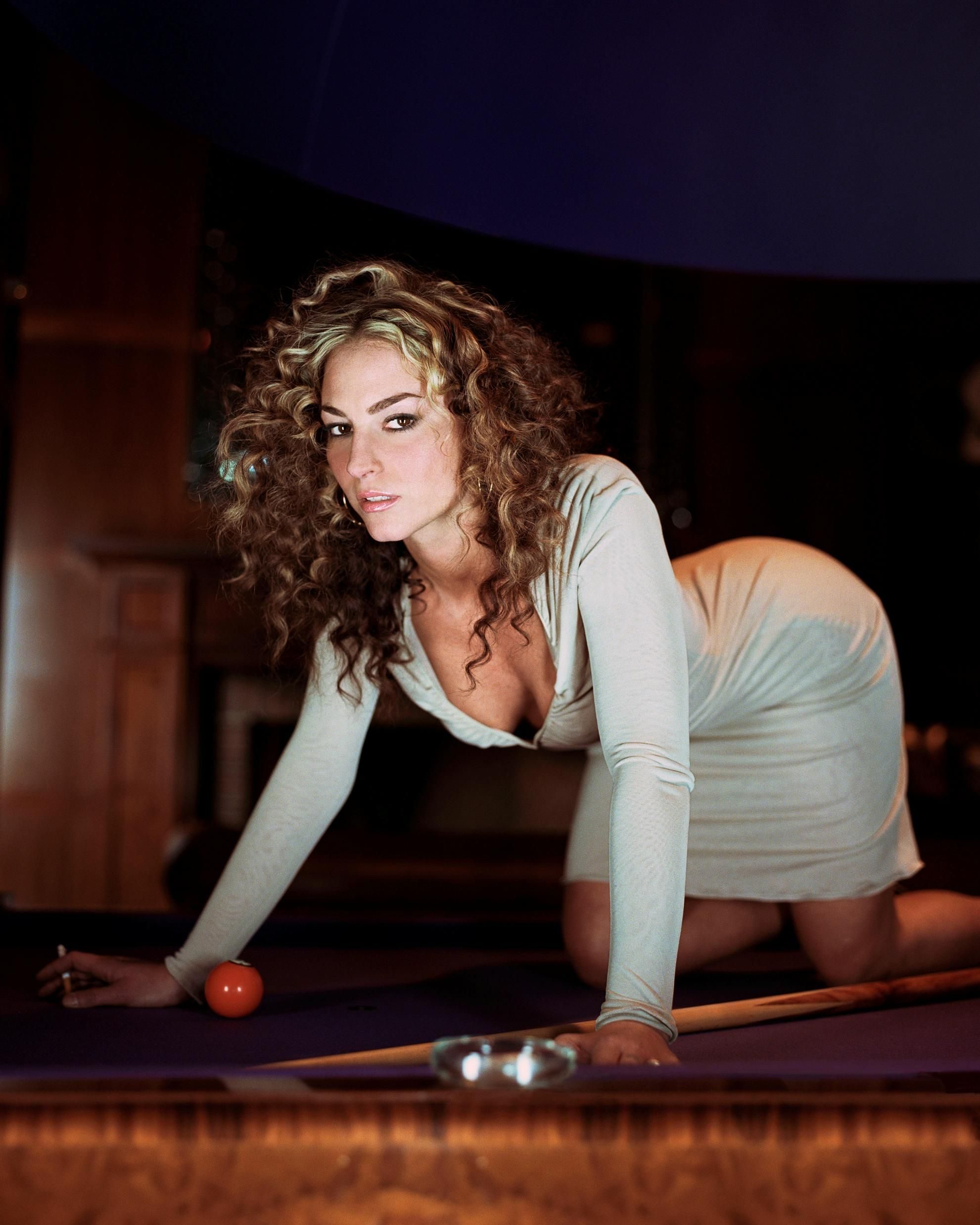 Drea de Matteo young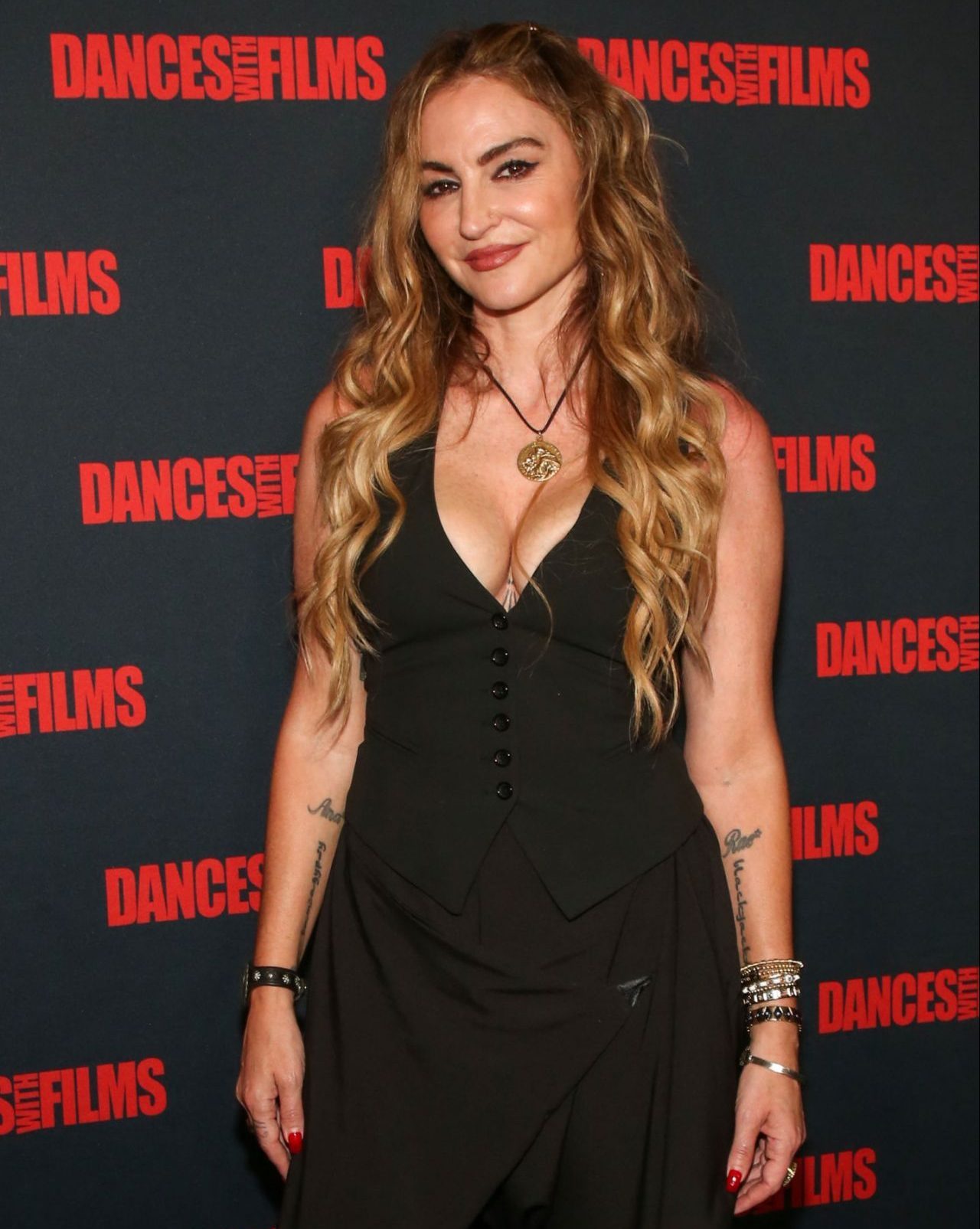 Drea de Matteo in 2022
Drea de Matteo now
Drea de Matteo starred in the Amazon series "Paradise City," delving into the dramatic lives of rock musicians. The show captures the concert atmosphere and emphasizes the importance of sound. In a 2021 interview, she described the role as risky due to the characters' controversial statements. She is also well-remembered for her role as a police sergeant alongside Jennifer Lopez in "Shades of Blue," during its third season.
Currently, at 50 years old, Drea describes herself as a "shy but wild party-goer," often wearing jeans and using strong language in her speech. Besides English, she fluently speaks Spanish and Italian. She appeared in the horror film "Safe Room" (2022) and the thriller "Collide" (2022), with the biopic "Queen of Manhattan," where she plays an adult film star, highly anticipated.
Updated:
September 26, 2023