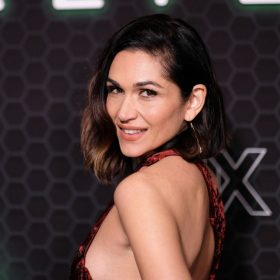 Maria Loren Avellaneda Sharp
Lela Loren is a highly regarded American actress in both film and television. She gained widespread recognition for her portrayal of Angela Valdes in the acclaimed drama series "Power". Her outstanding performance in the show earned her an Imagen Award for Best Actress in a TV Series in 2018, further solidifying her talent and success in the industry.
What we know about this person
Date of birth:
May 7, 1980
Zodiac sign:
Birthplace:
Sacramento, California, USA
Early life
Lela Maria Loren Avellaneda Sharp was born on May 7, 1980, in Sacramento, California. She comes from a mixed heritage, with her father being American and her mother having Mexican roots.
Lela's unique and striking appearance may be attributed to this intriguing blend of ethnic backgrounds. She holds a deep admiration for her mother, who is an educator, and credits her for instilling in her the importance of setting priorities in life.
"My mother raised me not to care how rich someone is, how many houses they own. It's all about how decent you are as a person and how generous your heart is".
Growing up, Lela embraced the principles and values instilled in her by her family. She has an older brother named Daniel, who followed his passion for cooking and currently works as a chef at a small New York restaurant called The Meatball Shop.
Lela herself has a love for cooking and began her professional career as a cook on a fishing boat. She continues to enjoy preparing delicious meals for her family and friends, showcasing her culinary skills. Although she participated in school plays during her childhood, she never envisioned herself becoming an actress at that time.
Lela's upbringing involved spending a significant portion of the year in the suburbs of Sacramento, while summers were spent in the countryside of Mexico, her mother's homeland. These experiences likely enriched her cultural background and influenced her perspective on life.
As a child, Lela had a strong affinity for animals, and her household was filled with adorable pets. It's no surprise that her love for animals translated into a passion for biology, leading her to pursue a college education in the field. However, fate had something else in store for her.
During her time in college, Lela found herself in a drama class, and that experience ignited her dream of becoming an actress. Despite this newfound passion, she remained committed to completing her studies and successfully graduated.
After finishing her education, Lela began her search for employment. Her brother Daniel, who was working as a cook on a ship at the time, suggested that she give it a try. Lela embarked on a journey of working on a fishing schooner while also pursuing her studies in performing arts at the Ruskin School of Art.
In 2002, at the age of 22, Loren obtained a Bachelor of Fine Arts (BFA) degree in Theatre. With her excellent education, captivating brunette beauty, and multilingual abilities in Spanish, Italian, and English, she was well-prepared to embark on her career in the entertainment industry.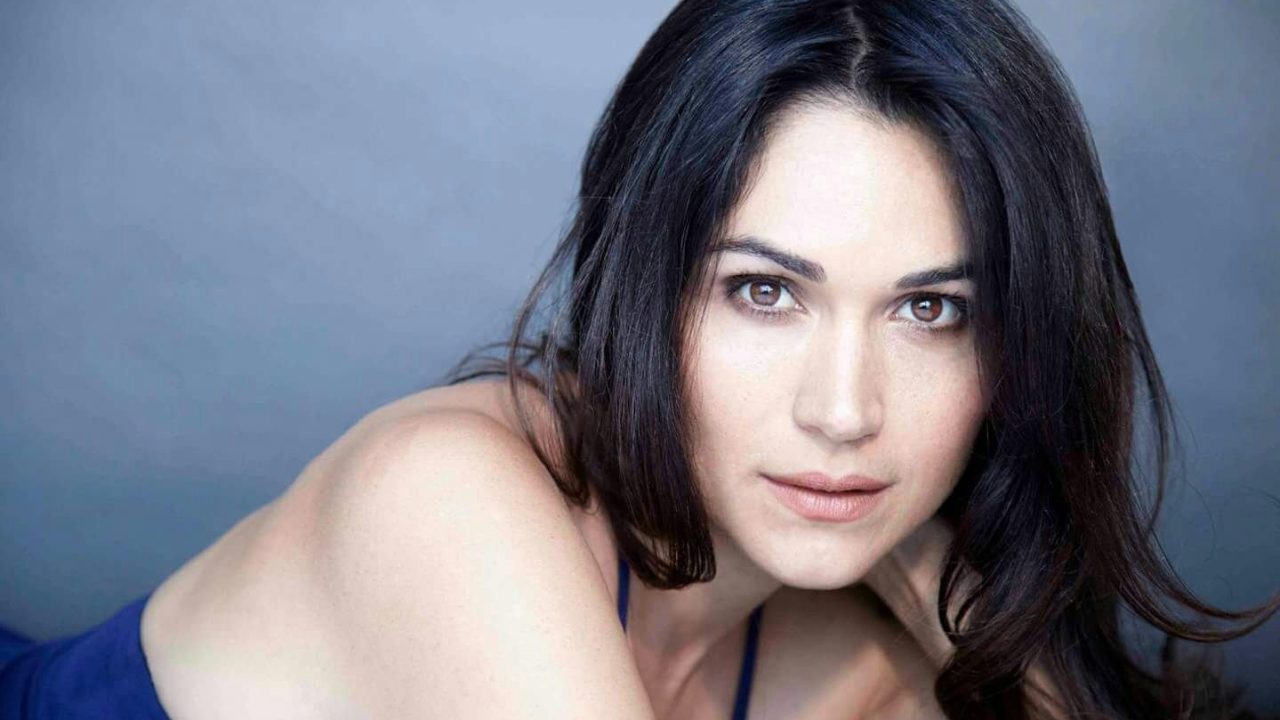 Lela Loren
Career
Driven by her unwavering determination, Lela relocated to Los Angeles, the hub of the entertainment industry, where she actively attended castings and auditions. To sustain herself during this time, she took on a job as a waitress at Le Petit Four. For three long years, Loren dedicated herself to the pursuit of her acting career, gradually gaining recognition and opportunities for small roles.
In 2006, she made her debut with several minor parts, showcasing her talent and versatility. She appeared in three police procedural shows: "Cold Case," "CSI: Miami," and "CSI: New York." Additionally, that same year, Loren received the offer to portray Yola in the feature film "Between the Lines," alongside a talented cast including Nancy P. Corbo, Luis Fernandez-Gil, and Alyssa Lozovskaya.
Loren's filmography has since expanded to include over 30 movies and TV projects.
In 2007, Lela's career gained further momentum as she landed notable roles in prominent TV series. She starred in an episode of the supernatural drama "Ghost Whisperer" and went on to portray a recurring character in the critically acclaimed police drama "The Shield." This series, featuring talented actors such as Michael Chiklis and Glenn Close, is renowned as one of the best in the police genre, and Lela's involvement added to its appeal. "The Shield" follows the story of an L.A.P.D. cop who goes to great lengths to protect the people.
Over the next five years, Lela continued to impress with her performances in various TV movies, even though the roles were often small. She appeared in well-known series such as "Cold Case," "NCIS," "Chuck," "Reign Over Me," "The Mentalist," "Covert Affairs," and "Lost."
In 2012 and 2013, she was offered a recurring role in the sci-fi TV movie "H+: The Digital Series." The plot of the series revolves around a generation that has an "H+" system implanted in their brains, exploring the consequences and implications of this technological advancement. Each of them receives access to the Internet through microprocessors, but at the same time becomes exposed to deadly viruses.
In 2014, Lela had a recurring role in the thrilling TV series "Gang Related." This show focuses on an elite Los Angeles police department and its agents who combat dangerous gangs. The storyline follows Ryan Lopez, a gang member assigned to infiltrate the police department. He must navigate the challenges of balancing loyalty to his criminal brotherhood and his connection to his new police family.
Lela's participation in "Gang Related" allowed her to explore complex character dynamics and the intense world of law enforcement and organized crime. The series featured a talented cast, including David Clayton Rogers, Francesca Fanti, Hannah Herzsprung, and others. "Gang Related" captivated audiences with its gripping storyline and well-executed performances,
In the gripping crime drama series "Power" in 2014, Loren secured her first leading role as Angela Valdes, a glamorous assistant U.S. attorney. The show revolves around James St. Patrick, a New York nightclub owner striving for success in the city's elite circles. However, James leads a double life, involving himself in drug dealing without hesitation. As Angela, it is her responsibility to keep a watchful eye on James, who is also known as "Ghost."
James is a young and ambitious businessman, as well as a ruthless killer. He is determined to uncover the identity of the person stealing profits from his club, all while evading the pursuit of the FBI. Meanwhile, James' marriage to Tasha is strained, and he increasingly neglects her, leading her to consider an affair with the chauffeur. As fate would have it, James unexpectedly reunites with his former flame, Angela, rekindling their passionate connection.
Loren starred in "Power" until 2019, a popular series on the Starz channel known for its captivating storyline, impressive production values, and provocative elements. The show's mix of engaging performances, alluring locations, and stunning costumes creates an immersive experience for viewers. With suspenseful twists and intimate scenes, "Power" successfully keeps audiences hooked and has contributed to Loren's rise in popularity.
Lela Loren Movies and TV Shows
2022

The Man from Toronto

Daniela Marin

2018–2020

Altered Carbon

Danica Harlan

2017–2021

American Gods

Marguerite Olsen

2014–2020

Power

Angela Valdes

2012

Snitch

Vanessa James

2008–2015

The Mentalist (episode "Bloodhounds")

Nilda

2005–2010

Ghost Whisperer (episode "Haunted Hero")

Anna Sanchez

2004–2010

Lost (episode "Across the Sea")

Claudia

2003–...

NCIS (episode "Outlaws and In-Laws")

Agent Isabella 'Izzie' Cortez

2002–2012

CSI: Miami (episode "Shock")

Isabella Mansera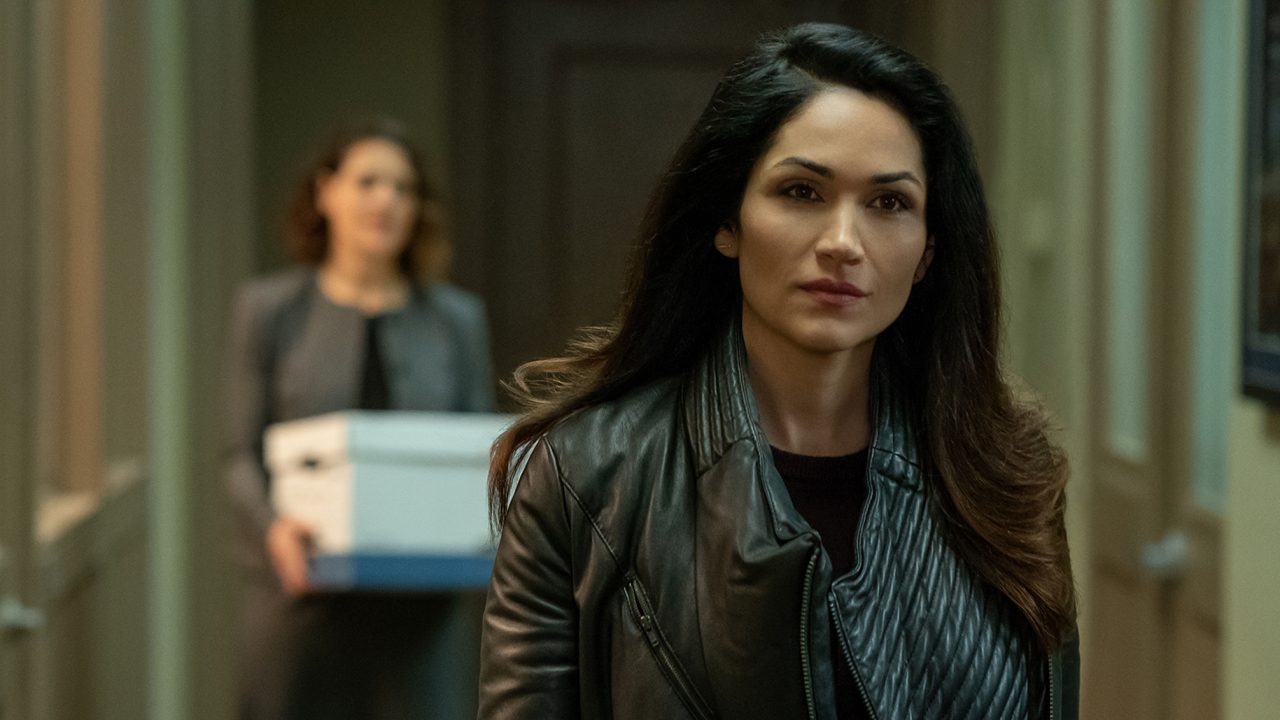 Lela Loren in Power
Lela Loren's personal life and family
Despite being over 40 years old, Lela Loren maintains a youthful and vibrant appearance. The actress continues to exude energy and creative inspiration in her career. She actively engages with her large following on social media, sharing moments with friends and fellow professionals. While her personal life remains private, it appears that Lela is focused on her work and does not have a spouse or children at this time.
Lela Loren now
In 2022, Lela Loren had a busy year in her acting career. She appeared in the drama series "The Big Lie" alongside Angel Oquendo, Scott Alan Smith, Jon Hamm, and Kate Mara. She also had a role in the action comedy film "The Man from Toronto" with Woody Harrelson and Kevin Hart. Fans can look forward to seeing her in the upcoming Spanish thriller "Awareness," set to premiere on March 16, 2023.
Updated:
December 10, 2023