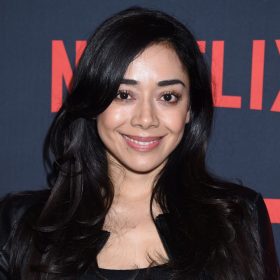 Aimee Sandimés Garcia López de Ordóñez
Aimee Garcia, an American actress of Puerto Rican-Mexican heritage, has garnered widespread recognition for her performances in the cult series "ER" and "Angel." With an extensive filmography comprising over 40 roles in various films and TV shows, Garcia's talent has been lauded by American critics, positioning her as one of the most sought-after actresses in the industry, yet her full potential is still awaiting exploration.
What we know about this person
Full name:
Aimee Sandimés Garcia López de Ordóñez
Date of birth:
November 28, 1978
Zodiac sign:
Birthplace:
Chicago, Illinois, USA
Early life
Aimee Sandimés Garcia López de Ordóñez was born on November 28, 1978, in Chicago, Illinois, into a diverse family. Her father had Mexican roots, while her mother emigrated from Puerto Rico in the 1970s. Despite modest living conditions, Aimee's parents fostered a warm and welcoming environment at home, allowing her to enjoy a joyful childhood filled with games and intimate family gatherings.
Recognizing Aimee's acting flair at a young age, her parents had a strong belief that she would find her calling on the stage. This belief proved to be true as she participated in various school contests. Teachers observed not only her keen interest in academics but also her drive to express her creative talents. From an early age, Aimee immersed herself in drawing and even emulated the performances of her favorite stars, occasionally showcasing her vocal skills by singing their songs.
After completing her high school education, Garcia pursued her academic journey at Northwestern University, where she honed her acting skills and delved into the fundamentals of the craft. Throughout her time at the university, she actively cultivated valuable connections that would prove to be instrumental in her career progression. Her academic experience played a significant role in shaping her career path. It also helped define the direction she wanted to pursue in her future work.
Career
Immediately after graduating from university, Aimee Garcia made her presence felt on various sets, receiving invitations from individuals she had met during her time at Northwestern. This led to her involvement in the renowned TV series "ER" and "Angel" in the early 2000s, catapulting her to fame. Her success during this period solidified her status as a sought-after actress in the United States, leading to numerous new opportunities and contracts.
Despite her early success, Aimee emphasized that she had to invest tremendous effort and dedication to prove her worthiness for the roles she eventually portrayed. Her unwavering commitment, resilience, and hard work played a pivotal role in showcasing her talents in the most compelling manner possible.
In 2002, Aimee Garcia landed the lead role in the sitcom "Greetings from Tucson," portraying the cheerful and mischievous Maria Tiant. Despite her hopes of becoming a star after the first season, the series was discontinued due to a lack of commercial success, leaving her disappointed.
The timing of the sitcom's airing may have contributed to its lack of popularity, as more successful series captured the audience's attention. Undeterred, Garcia persisted in searching for television projects and joined the series "All About the Andersons." However, this show also faced cancellation after its first season, leading her to feel disheartened and describing it as a 'strange coincidence' that made her question her potential for achieving true success.
However, true success came to the actress years later. In the following years, she participated in TV series such as "Dexter," "CSI: Crime Scene Investigation," "Trauma," and "Supernatural." Even while playing supporting roles, Aimee Garcia managed to gain the support of viewers and build her fan base, who eagerly awaited to see her in each new season. Additionally, Garcia appeared in some movies, including "RoboCop," "The Alibi," and "The Good Girl."
In Netflix's holiday rom-com "Christmas With You," Aimee Garcia played Angelina, a Latin pop star dealing with career burnout and the task of writing the next "All I Want For Christmas Is You"-level holiday song. Despite not being a trained singer, Garcia seamlessly stepped into the role of the singing-dancing extraordinaire, making one believe she was an actual pop star. Her performance was both impressive and 'terrifying,' given the new challenge it presented.
As of today, she has over 40 projects in her portfolio, but she has not yet played the main role that would allow her to receive genuine international recognition. However, Garcia puts in a lot of effort to ensure she stays employed. Throughout her creative journey, she has had the opportunity to work with stars such as William Petersen, George Eads, Louise Lombard, Ted Danson, and Elizabeth Shue.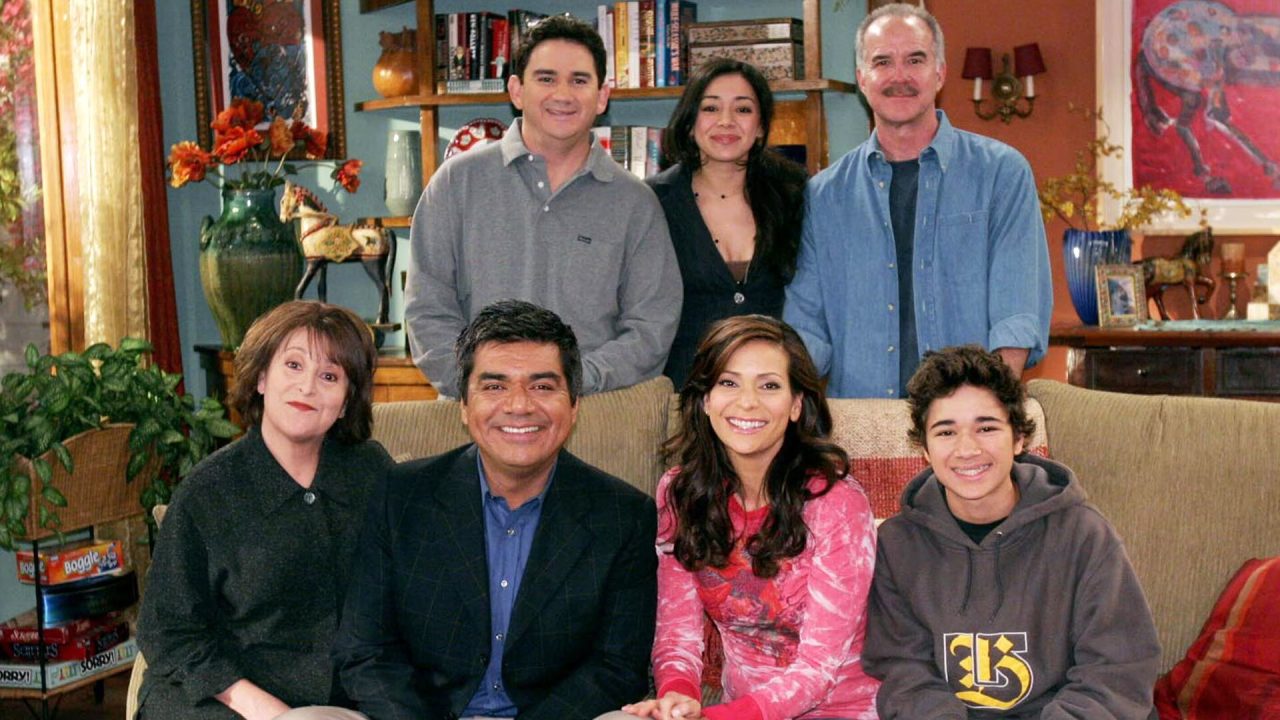 Aimee Garcia (in the upper row, at center) with the co-stars from George Lopez
Aimee Sandimés Garcia López de Ordóñez Movies and TV Shows
2016–2021

Lucifer

Ella Lopez

2014

RoboCop

Jae Kim

2010–2020

Hawaii Five-0 (episode "Pahele")

Karla

2006–2013

Dexter

Jamie Batista

2005–2020

Supernatural (episode "Jus in Bello")

Nancy Fitzgerald

2005–2017

Bones (episode "The Science in the Physicist")

Jennifer Keating

2005

A Lot Like Love

Nicole

2001

The Good Girl

Nurse

2000–2015

CSI: NY (episode "City of the Dolls")

Rhonda Chaves

1994–2009

ER (episode "Truth and Consequences")

Leanne Lawler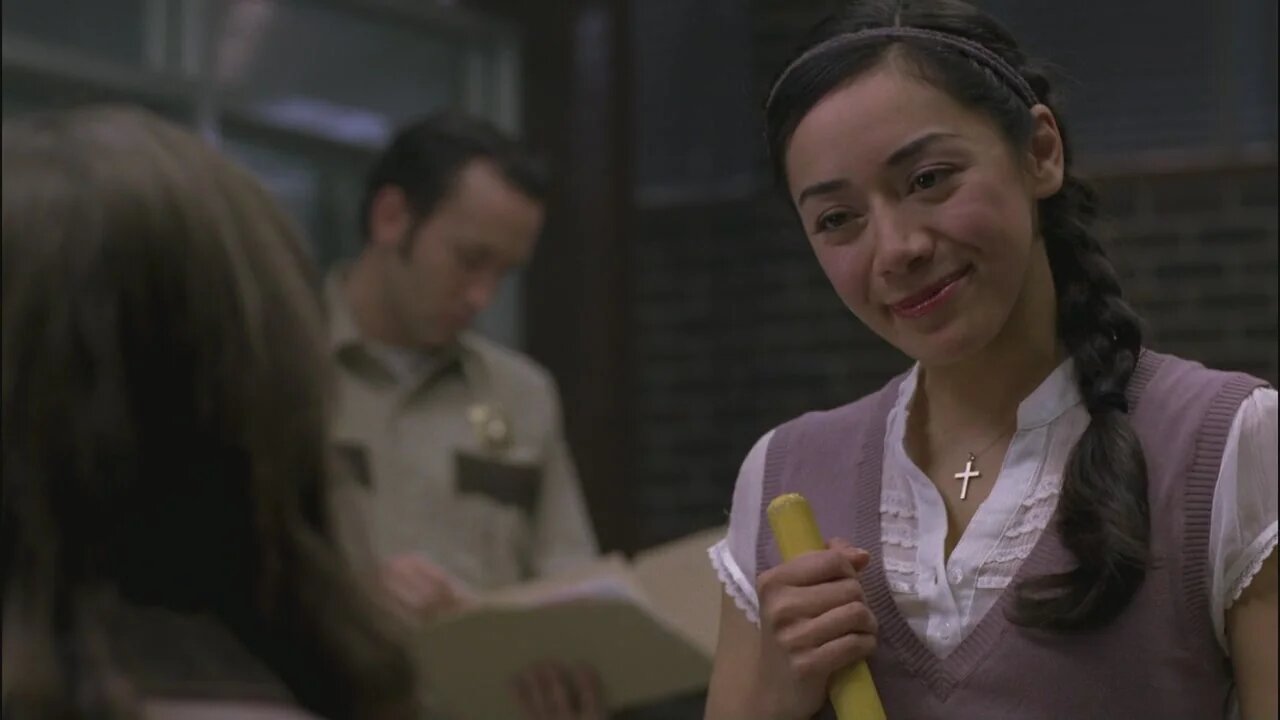 Aimee Garcia in Supernatural
Talk Shows
2022

Entertainment Tonight

Role: Guest

2022

The Kelly Clarkson Show

Role: Guest

2019–2022

Made in Hollywood

Role: Guest

2016

Home & Family

Role: Guest

2013–2014

The Late Late Show with Craig Ferguson

Role: Guest

2009

Lopez Tonight

Role: Guest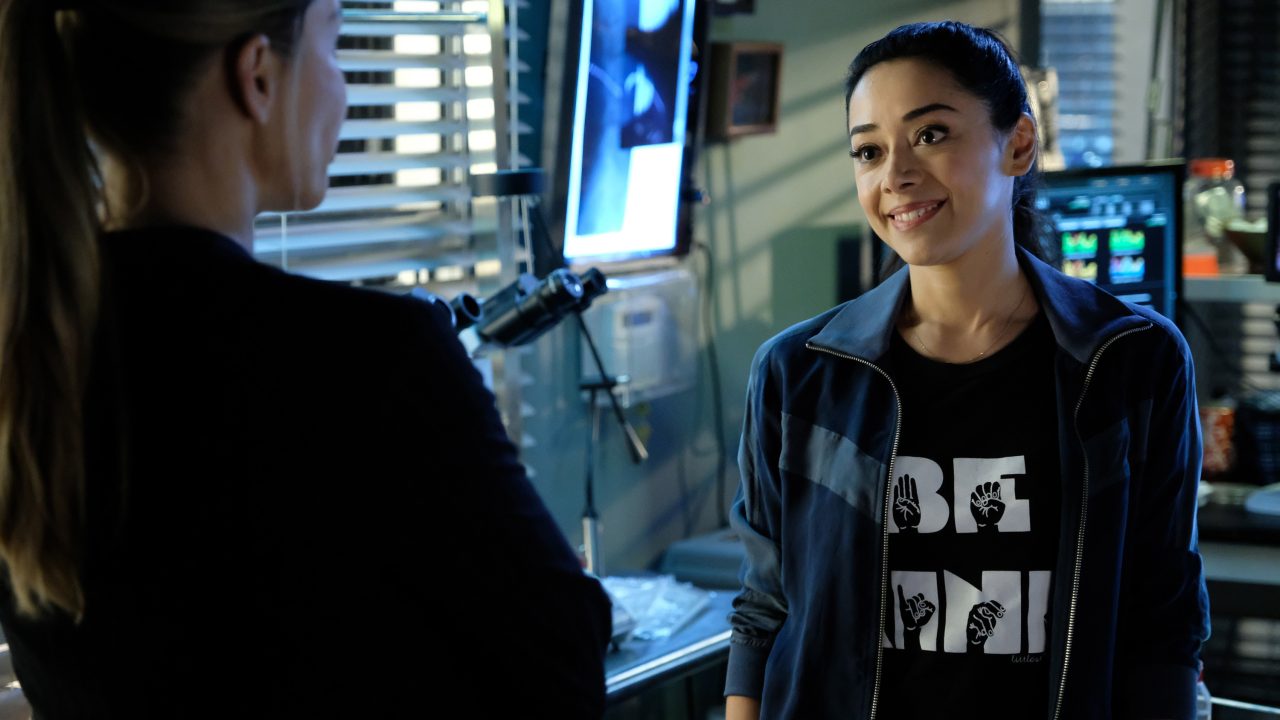 Aimee Garcia in Lucifer
Aimee Garcia's personal life and family
Aimee keeps her personal life private, and the press has limited information about her relationships. The public is unaware of whether Aimee Garcia has a partner or the current status of her romantic life. In her free time, she enjoys spending time with her family, socializing with friends, and traveling. She maintains strong bonds with her colleagues from the "Lucifer" project.
Aimee Garcia now
At the age of 44, Aimee Garcia is not only excelling in her successful acting career but also engaging in modeling, including participating in international photoshoots in Europe. Additionally, she serves as a tutor, helping individuals learn Spanish and English. Currently, she is actively working on the TV series "Lucifer," but there are no further details about other concurrent filming projects at this time.
Updated:
December 10, 2023