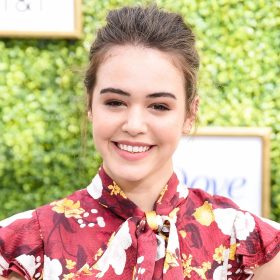 Kaylee Marie Bryant
Kaylee Bryant is an American-Japanese model and actress who gained recognition for her work in various Disney Channel comedy series during her teenage years, including "The Real O'Neals," "Dog with a Blog," and "Kickin' It." She later ventured into the horror genre, taking on the lead role in the film "Mary Loss of Soul." However, it was her portrayal of the witch Josie Saltzman in the popular vampire series "Legacies" that truly propelled her to worldwide fame.
What we know about this person
Full name:
Kaylee Marie Bryant
Date of birth:
November 1, 1997
Zodiac sign:
Birthplace:
Brooklyn, New York, USA
Occupation:
actress, model
Early life
Kaylee Marie Kaneshiro Bryant, born on November 1, 1997, was raised in Malibu, Southern California. Her unique and captivating appearance can be attributed to her mixed heritage. Her father, Garrett Kaneshiro, is of half Japanese descent, while her mother, Kristina Kaneshiro, is American. Although Kaylee doesn't often discuss her parents publicly, she shares a warm and friendly bond with her mother.
In her family, Kaylee has an older brother named Kane Kaneshiro, whom she mentions in interviews, highlighting his exceptional intelligence. However, she admits that their relationship is characterized by frequent arguments and misunderstandings.
While she doesn't have any other siblings, she has numerous relatives residing in Hawaii. Furthermore, her Japanese grandfather from Okinawa played a significant role in her life, teaching her to speak Japanese during her childhood.
Kaylee Bryant's career started at an early age, as she ventured into modeling at the tender age of 8. She appeared in advertisements for Ralph Lauren and featured in fashion catalogues. Alongside her modeling endeavors, she also began acting in children's theatre, realizing her passion for the craft. By the age of 10, Kaylee's focus shifted more towards acting, and at 12, she made her debut in various Disney Channel series.
During her childhood, Kaylee Bryant experienced an unfortunate incident where she hit a brick wall, resulting in an injury that left a scar on her right eyebrow. This scar prevented hair from growing in that area, giving the appearance of a split eyebrow in many "real life" pictures. However, in film and television productions, makeup artists typically conceal this feature, allowing her characters, like Josie Saltzman, to have normal eyebrows.
Kaylee have not been particularly enthusiastic about traditional schooling. As a child, she even pretended to be ill to enjoy watching cartoons instead of attending classes. At the age of 12, her parents opted for homeschooling, allowing her to participate in an externship program. Later, at 15, Kaylee returned to school after skipping a grade. Following her high school education, she pursued higher education.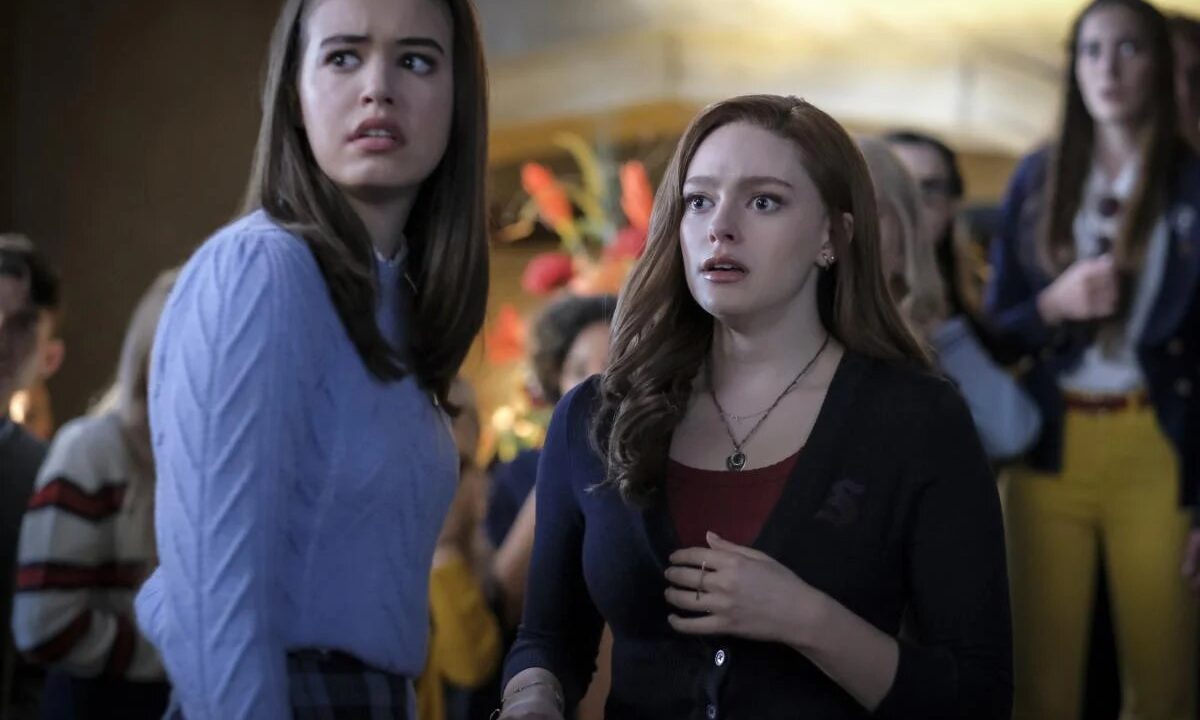 Kaylee Bryant (L) and Danielle Rose Russell in Legacies
Career
Kaylee Bryant embarked on her acting career in 2006, initially appearing in a short film. Following this, she took a hiatus to focus on her studies. In 2011, she returned to the world of acting, marking her comeback with a role in the renowned TV series "American Horror Story," created by Ryan Murphy and Brad Falchuk. In this sci-fi anthology, Kaylee portrayed a zombie character.
In 2013, Kaylee Bryant made her mark in the Disney Channel comedy series. She made her debut in "Dog with a Blog" and also appeared in three episodes of the popular comedy project "Kickin' It." Additionally, she showcased her talent in the acclaimed sitcom "The Real O'Neals," which was directed by Todd Holland. Furthermore, she portrayed Sarah in the series "Santa Clarita Diet," where she played a classmate of Abby (Liv Hewson) and Eric (Skyler Gisondo).
At the age of 17, in 2014, Kaylee Bryant landed the lead role in the film "Mary Loss of Soul," where she portrayed the character of Mary Solis, a 15-year-old girl who becomes a victim of abduction and loses her memory. This role marked a departure from her previous work, and although it was a challenging experience, Kaylee expressed her willingness to continue exploring such projects in the future.
However, the pinnacle of Kaylee Bryant's career came with her role as Josie Saltzman in the series "Legacies." She portrayed Josie for four seasons, from 2018 to 2021. "Legacies," created by Julie Plec, serves as a sequel to both "The Vampire Diaries" and "The Originals." Set two years after the events of "The Originals," the show garnered a dedicated fan base. Despite the disappointment of fans, Kaylee eventually departed from the series during the middle of the fourth season.
In "Legacies," Kaylee Bryant portrays Josie Saltzman, a talented student at Salvatore School and a genuine witch with a unique ability to absorb and utilize magic. Alongside her twin sister Lizzie, played by Jenny Boyd, and their father Alaric Saltzman, portrayed by Matt Davies, Josie forms a close bond with the main character Hope Mikaelson, played by Danielle Rose Russell.
Prior to landing the role, Kaylee Bryant was an avid fan of the "Vampire Diaries" saga and its related series, including "The Originals." She shared in an interview that her preexisting fandom actually aided her in portraying Josie. Being intimately familiar with the franchise and knowing the expectations of fans allowed her to bring an authenticity to her performance.
Kaylee Marie Bryant Movies and TV Shows
2018

Legacies

Josie Saltzman

2017–2019

Santa Clarita Diet

Sarah

2016–2019

Speechless (episode "S-T--Star W--Wars W--Wars")

India Hertzfeld

2015

Backstrom (episode "Bogeyman")

Amber

2012–2015

Dog with a Blog (episodes "The Bone Identity", "Guess Who's a Cheerleader")

Maddie

2011–2022

American Horror Story (episode "Halloween: Part 1")

Zombie Slut

2011–2015

Kickin' It (episodes "The Wrath of Swan", "Gabby's Gold", "The Amazing Krupnick")

Tori / Carrie

2011–2014

Suburgatory (episode "About a Boy-Yoi-Yoing")

Girl #2

2011–2014

A.N.T. Farm (episode "Past, PresANT, and Future")

Tina Garcetti

2005–2020

Criminal Minds (episode "The Anti-Terror Squad")

Amanda Bergstrom
Kaylee Bryant's personal life and family
Kaylee Bryant is currently focused on her career and does not have a public romantic relationship or any children. She prefers to keep her personal life private, so it is difficult to make any assumptions or predictions in that regard.
In recent years, Kaylee has been residing in Los Angeles and shares her home with two dogs. She enjoys spending her free time hiking with her furry companions. Additionally, Kaylee has a passion for singing and playing the cello. She learned to play the instrument during her teenage years with the guidance of a friend. Alongside her acting endeavors, Kaylee continues to work as a model and collaborates actively with photographer Morgan Demetra.
Kaylee Bryant now
Kaylee Bryant has secured a prominent role in the 2022 Hallmark television film titled "The Journey Ahead". She portrays the character of Sarah, a spirited young adventurer whose path crosses with that of the temperamental movie star Madeline, played by Holly Robinson Peete. The filming for the project concluded in the summer of 2022, and the movie made its debut on Hallmark in mid-August, captivating audiences with its heartfelt storyline.
Updated:
December 10, 2023