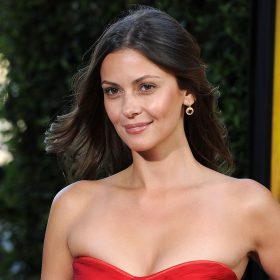 Olga Fonda
Olga Fonda, an American actress and model with Russian roots, initially embarked on her professional journey as a photographic model. However, she swiftly transitioned into the Hollywood scene, establishing herself as a successful actress fluent in Russian. Her breakthrough came with her role in the movie "Real Steel". Her filmography includes such projects as "The Twilight", "The Vampire Diaries", "Agent X", and a host of other well-received TV films and series.
What we know about this person
Date of birth:
October 1, 1982
Zodiac sign:
Birthplace:
Ukhta, Komi Republic, Russia
Marital status:
Married to Liam Waite
Occupation:
actress, model
Early life
Born as Olga Tchakova on October 1, 1982, in Ukhta, Komi Republic, Russia, she is also recognized by her professional name, Olga Fonda. She tends to keep her family life private, hence, little is known about them. Her father was a proprietor of a grocery store in a Siberian village, and she has an older brother. Despite her family's lack of ties to the arts, Olga harbored dreams of a film career from a young age.
As a student, Olga excelled academically, showing a keen interest in the history of her homeland and literature. She was an avid ballroom dancer and attended a literary club where she learned the fundamentals of stage speech. She participated in school productions and even established her own theater club in middle school, where she and her peers would create mini-plays and host poetry gatherings.
At 14, Olga participated in a student exchange program that took her to Maine, USA. During 1996-1997, she lived with a host family and attended Winthrop High School. Concurrently, she applied to the University of Maine at Augusta, majoring in "Business Administration". Upon her return to Russia, she received an invitation for further studies and a scholarship, leading her to make the tough decision to leave her family once again.
The relocation to the USA prompted her to change her surname from Tchakova, which foreigners found difficult to pronounce and remember, to Fonda. Initially used as a pseudonym, she later officially changed her surname in her passport. While she remains tight-lipped about the origin of her new surname, she assures there's no hidden mystery behind it.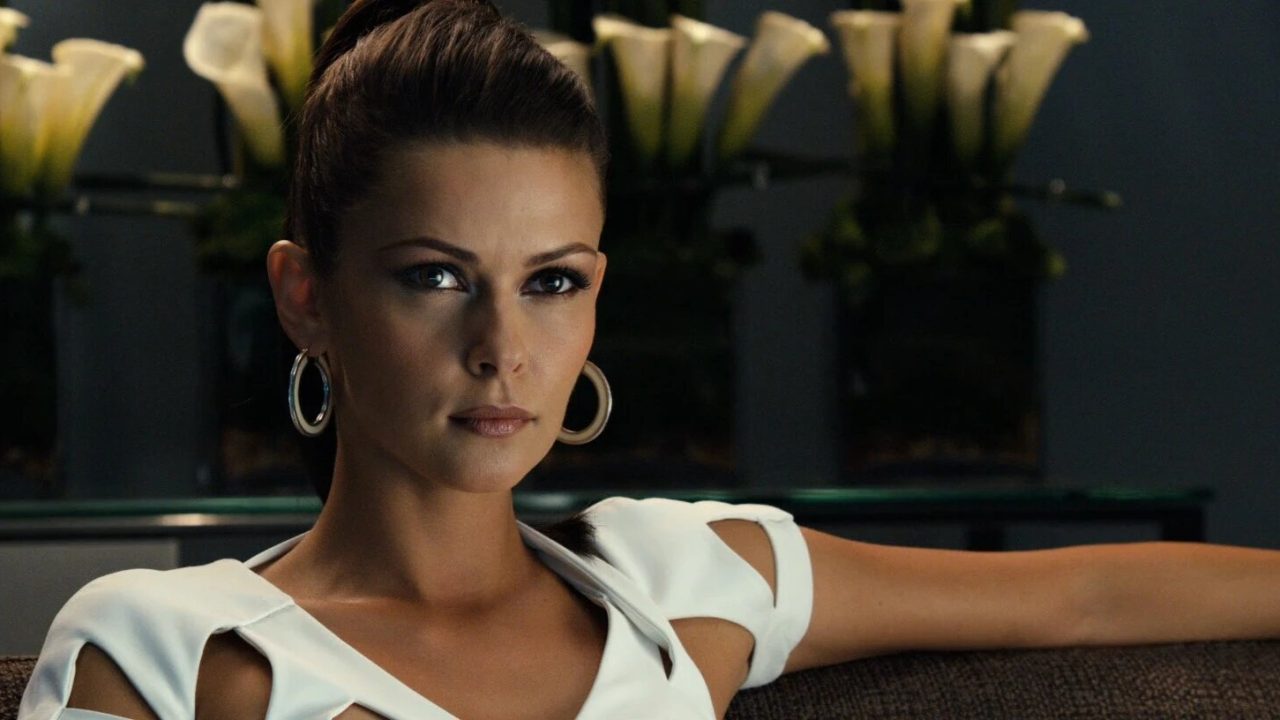 Olga Fonda in Real Steel
Career
In an interview, Olga Fonda revealed that she didn't complete her university education. While vacationing in Los Angeles, a representative from "Next Model Management" spotted her, leading to an offer to try her hand at modeling. Without much hesitation, Olga relocated to Hollywood. She graced the covers of numerous European magazines and took part in advertising campaigns for brands like "Puma" and "Motorola".
Her involvement in advertising was her first step towards an acting career. Initially, Olga appeared in a music video by Russian artist A. Kogan. In 2006, she made her television debut in an episode of the series "Nip/Tuck". In 2009, she was invited to portray a Russian ballerina in the film "Love Hurts". After successfully auditioning, she spent an additional two months preparing for the role.
Olga made guest appearances in series like "How I Met Your Mother" and "Melrose Place". This was followed by her role in "Little Fockers", where she played Owen Wilson's girlfriend. She was also part of the romantic comedy "Crazy, Stupid, Love", starring Ryan Gosling, although her scene was cut from the final film, she can be seen in the trailer.
Director Shawn Levy noticed Olga and cast her as Farra Lemkova in "Real Steel", a project that included Hugh Jackman, Anthony Mackie, Kevin Durand, and Evangeline Lilly. One of the film's producers was Steven Spielberg, with whom Olga had the chance to interact during filming. The film, which won an Oscar, marked a significant milestone in her career.
In 2011, Olga appeared in "The Twilight Saga: Breaking Dawn – Part 1". Even though she didn't get to work directly with main stars Kristen Stewart and Robert Pattinson, she was thrilled to be part of the project. Two years later, she portrayed Nadia Petrova in "The Vampire Diaries". In 2018, she landed a minor role in Netflix's "Altered Carbon".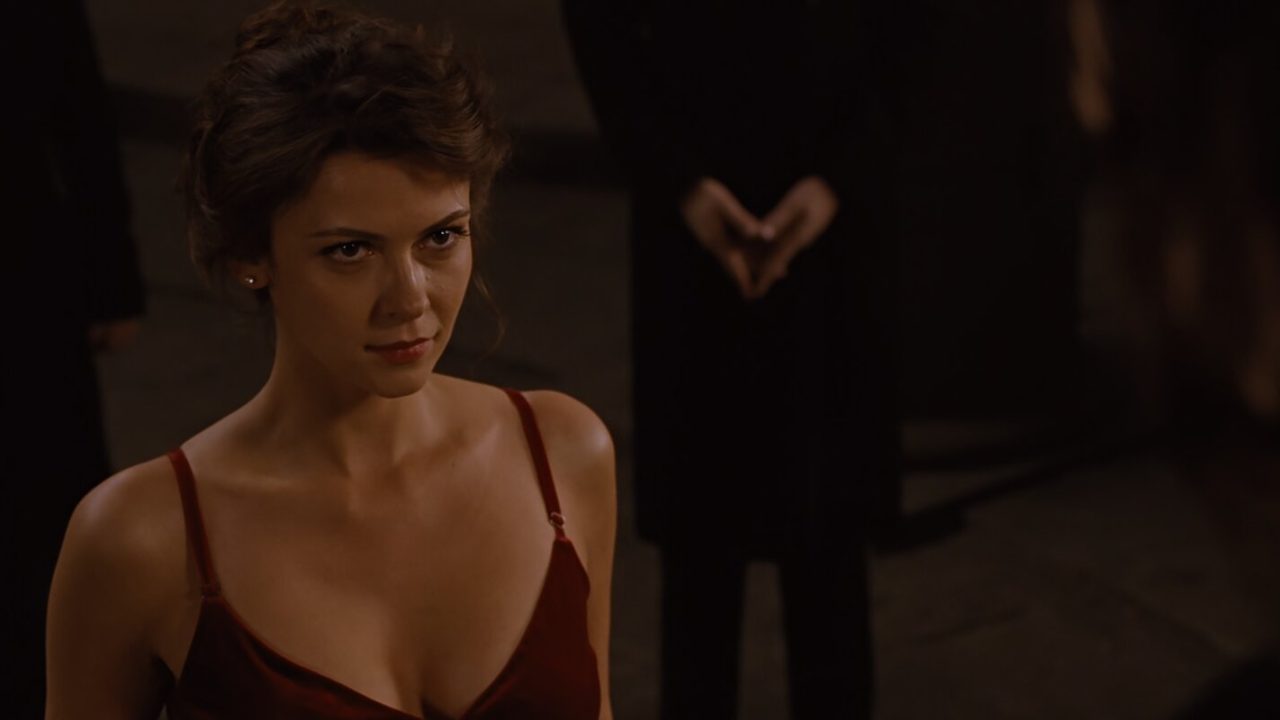 Olga Fonda in The Twilight
Olga Fonda Movies and TV Shows
2018–2020

Altered Carbon (episode "Out of the Past")

Sarah

2011

Real Steel

Farra Lemkova

2009–2017

The Vampire Diaries

Nadia Petrova

2011

The Twilight Saga: Breaking Dawn – Part 1

Valentina, Volturi's Assistant (deleted scene)

2010–2020

Hawaii Five-0 (episode "Waiwai")

Anna Novick

2010–2013

Nikita (episode "The Life We've Chosen")

Larissa

2010

Little Fockers

Svetlana

2006–2010

Ugly Betty (episode "I'm Coming Out")

Model #3

2005–2014

How I Met Your Mother (episode "Robin 101")

Candy

2004–2011

Entourage

Sales girl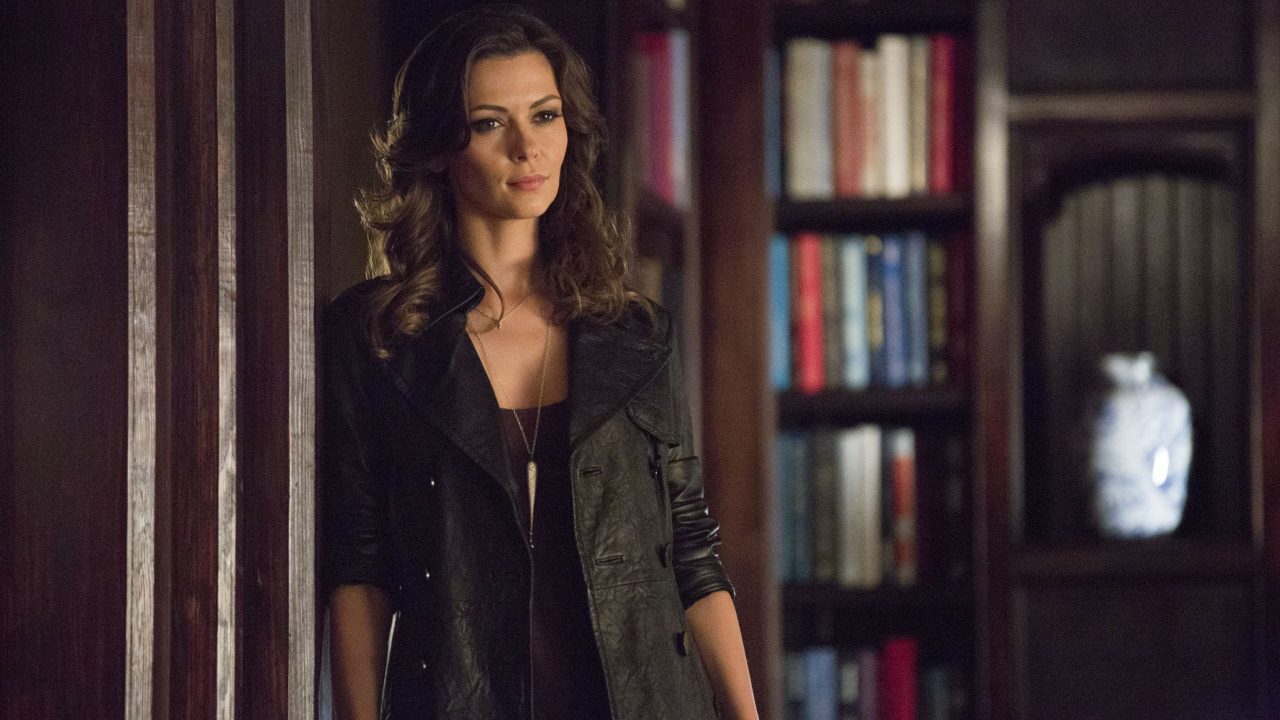 Olga Fonda in The Vampire Diaries
Olga Fonda's personal life and family
Olga was married to Michael Fundaminsky from 2000 to 2008. After their divorce, she remained single for a while. In 2011, she started dating American actor Liam Waite, and they tied the knot in the summer of 2015. She enjoys traveling and has a passion for martial arts. She is trained in karate, sword fighting, and snowboarding, which aids her in performing her own stunts during filming.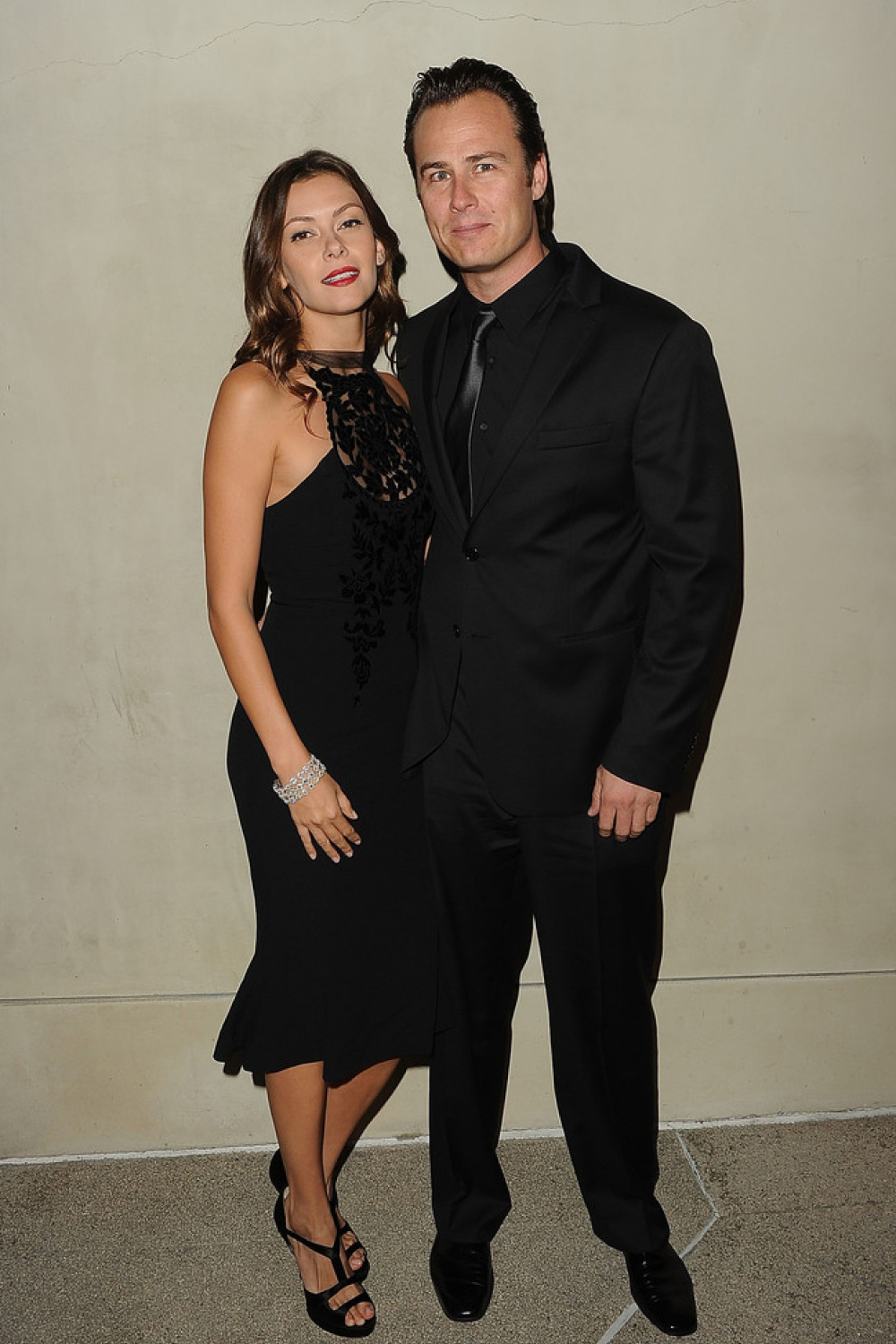 Olga Fonda with husband Liam Waite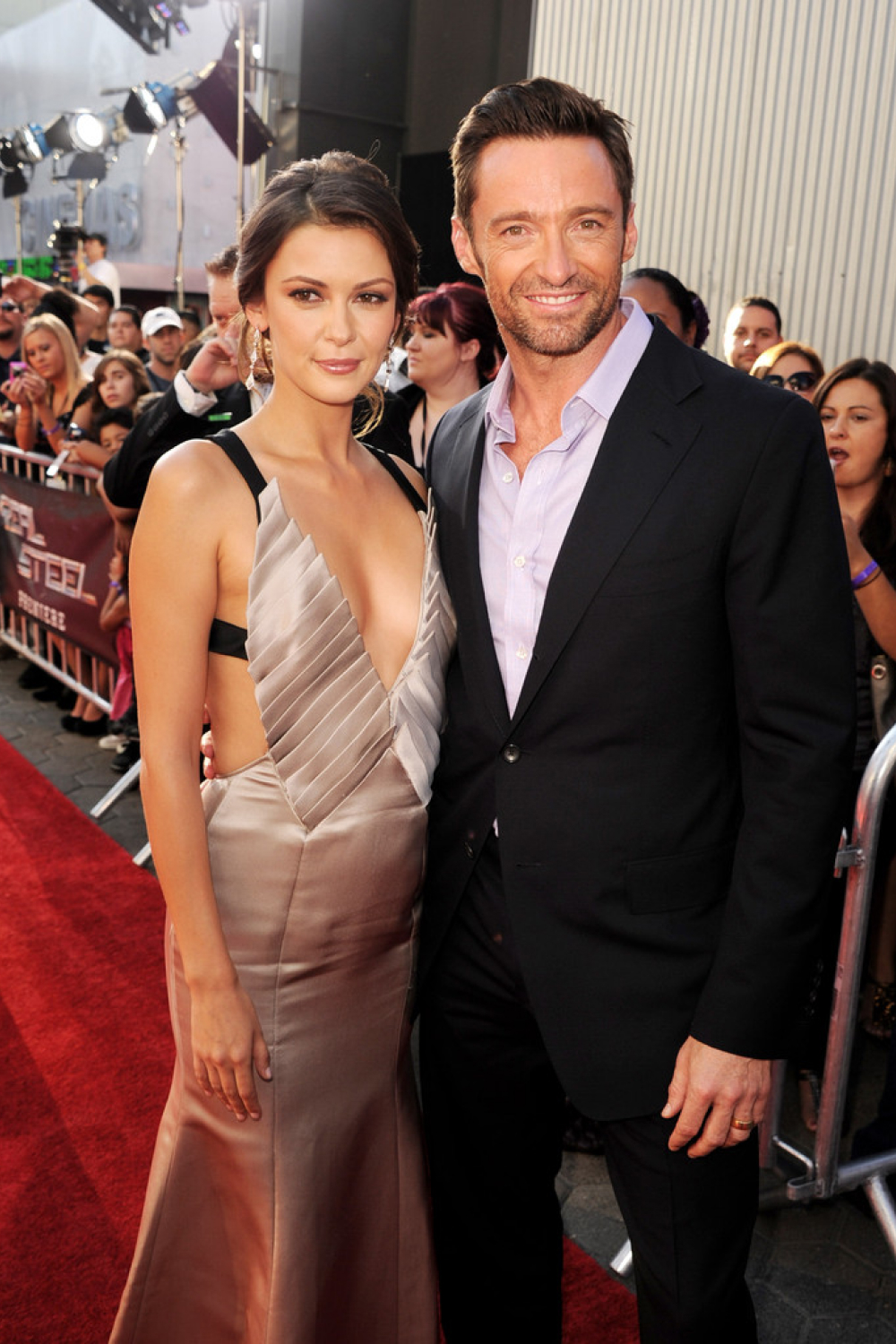 Olga Fonda with Hugh Jackman
Olga Fonda now
Olga continues to evolve as an actress, typically keeping her ongoing projects under wraps, which are predominantly TV series. She occasionally participates in various brand advertising campaigns. In her leisure time, she attends fan meetings of "The Vampire Diaries" alongside Ian Somerhalder, Nina Dobrev, Paul Wesley, and other actors.
In an interview, Fonda confessed that she has to regularly work on her speech pronunciation. For roles requiring Russian, she practices her Russian accent, which tends to fade over time. Conversely, when offered an American role, then before the casting she hones her English accent.
Published:
August 4, 2023
Updated:
December 10, 2023