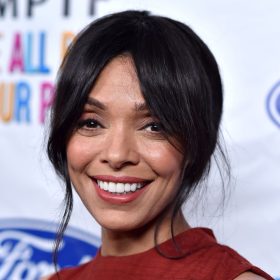 Tamara Taylor
Tamara Taylor, a Canadian actress, rose to fame for her portrayal of Dr. Camille Saroyan in the popular series "Bones." Growing up, Tamara looked up to singer Diana Ross as her main role model. In addition to her role in "Bones," she also had appearances in other television shows such as the medical drama "3 lbs," which had a brief run, and the series "Sex, Love & Secrets," where she played the character Nina.
What we know about this person
Date of birth:
September 27, 1970
Zodiac sign:
Birthplace:
Toronto, Canada
Occupation:
actress, model
Early life
Born on September 27, 1970, in Toronto, Canada, Tamara Taylor comes from a diverse heritage, with Scottish and African-Canadian roots. Her unique and striking appearance can be attributed to her parents. Her father, of Barbadian descent, is a musician, while her mother, of Scottish descent, worked in real estate. Tamara is an only child, but her mother's remarriage introduced her to two half-siblings.
Even as a child, Tamara displayed a natural creative talent. While she initially had a passion for acting, her first pursuit in the entertainment industry was as a model on the catwalk. Encouraged by her parents, who believed in her potential for success, Tamara faced a choice between continuing her education or embarking on a modeling career. Her mother, recognizing her potential, urged her to explore modeling opportunities.
Although Tamara's formal education did not materialize, she cultivated a broad and knowledgeable perspective. Growing up in an affluent and intellectually stimulating environment, she gained a wealth of knowledge and developed a well-rounded outlook.
It was during this time that Tamara's career began to take off, initially through her work in a series of commercials in the United States. These early ventures into the world of advertising provided her with her first taste of fame.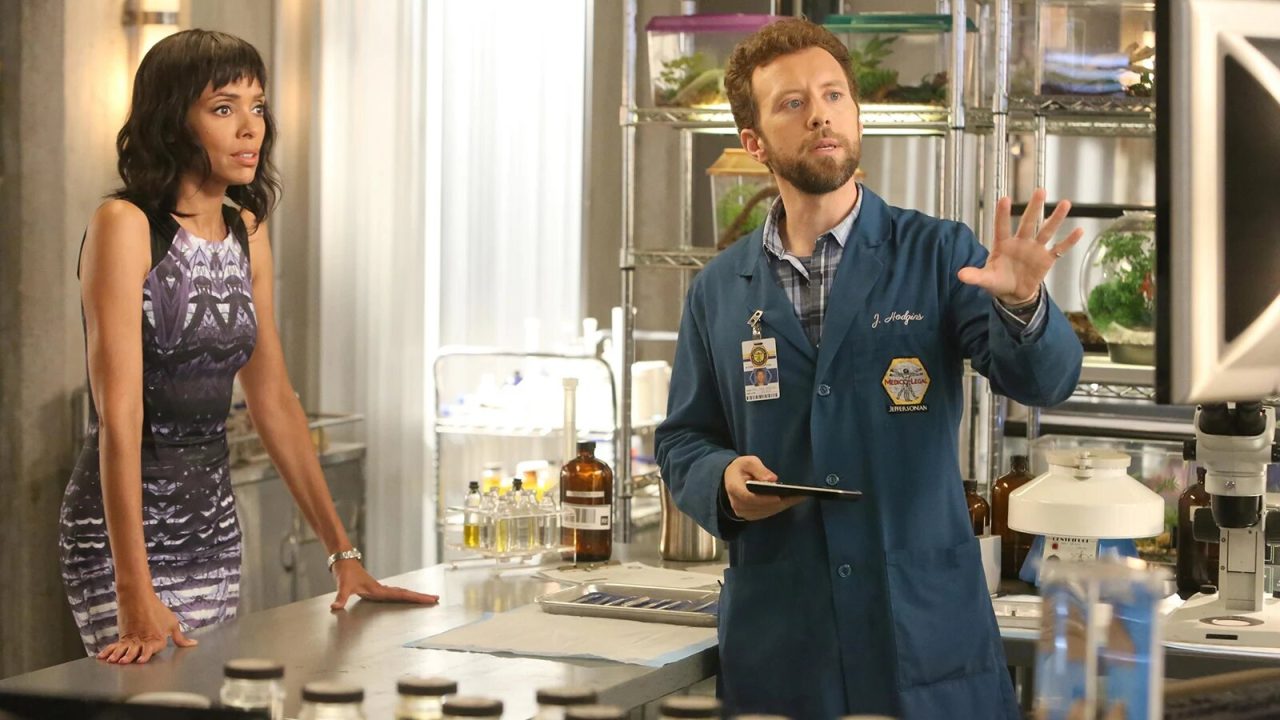 Tamara Taylor as Dr. Camille Saroyan in Bones
Career
Tamara Taylor's passion for acting was ignited after witnessing her friend Cree Summer's work on a set. Motivated by this experience, she made the bold decision to move to Los Angeles in pursuit of her dream. It didn't take long for Tamara to secure her first role in the TV series "A Different World," directed by Debbie Allen. This appearance opened doors for her, leading to numerous offers for collaboration in movies and TV series.
Tamara's career reached a significant turning point when she landed a role in the TV series "Party of Five," directed by Dan Attias. Portraying the character of Grace, she showcased her talent and garnered attention. Subsequently, Tamara appeared in popular shows such as "Dawson's Creek" and featured in films like "Early Edition" and "Providence," directed by David McKay.
Tamara Taylor's diverse filmography includes notable roles in various projects. In the medical series "City of Angels," she portrayed the character of Dr. Ana Syphax, showcasing her versatility in the medical drama genre. In the film "Hidden Hills," directed by Robert Berlinger, Tamara took on a leading role, further displaying her acting prowess. Additionally, she has appeared in films such as "Six Feet Under" and "CSI: Miami," sharing the screen with acclaimed actors like David Caruso, Emily Procter, Adam Rodriguez, and Rex Linn.
However, one of the major highlights in Tamara Taylor's career was her role in the police drama series "Bones," where she portrayed the character Camille "Cam" Saroyan. Initially, her character was intended to be poisoned, but the screenwriters recognized the valuable contribution Saroyan brought to the show.
Tamara's performance in "Bones" added depth to the ensemble cast, which included Emily Deschanel, David Boreanaz, Michaela Conlin, Eric Millegan, T. J. Thyne, Jonathan Adams, John Francis Daley, and John Boyd.
Tamara Taylor has also made notable appearances on television shows and movies. She made a guest appearance on the cooking show "Hell's Kitchen," hosted by renowned chef Gordon Ramsay. In 2018, she had the opportunity to be a part of a Netflix project, starring in the series "Altered Carbon" as the character Oumou Prescott.
Her filmography further includes movies like "Senseless" and "Introducing Dorothy Dandridge." Tamara's diverse range of roles showcases her talent and versatility as an actress.
Tamara Taylor Movies and TV Shows
2018–2020

Altered Carbon (5 epiaodes)

Oumou Prescott

2013–2020

Agents of S.H.I.E.L.D. (5 episodes)

Sibyl

2005–2017

Bones

Dr. Camille Saroyan

2005–2010

Numb3rs (episode "The OG")

Olivia Rawlings

2005

Serenity

Teacher

2004–2010

Lost (episodes "Special", "Adrift")

Susan Porter

2003–...

NCIS (episodes "SWAK", "Jeopardy")

Agent Cassie Yates

2002–2012

CSI: Miami (episode "Crime Wave")

Dr. Leslie Harrison

2001–2005

Six Feet Under (episode "Bomb Shelter")

Inez

1998

Senseless

Janice Tyson
Tamara Taylor's personal life and family
Tamara Taylor, currently single, was previously married to lawyer Miles Cooley, but they divorced after five years together. At 50 years old in 2020, the actress remains dedicated to her creative endeavors, sharing updates and snapshots from her professional life on social media. She values her friendships with industry colleagues like Donna Klein, Yvette Nicole Brown, and Christopher Meloni, often capturing these moments at award ceremonies.
Tamara's online presence allows her to connect with fans and offer insights into her life as an actress. While details about her romantic life are not publicly known, she continues to focus on her career and enjoys engaging with her followers through social media.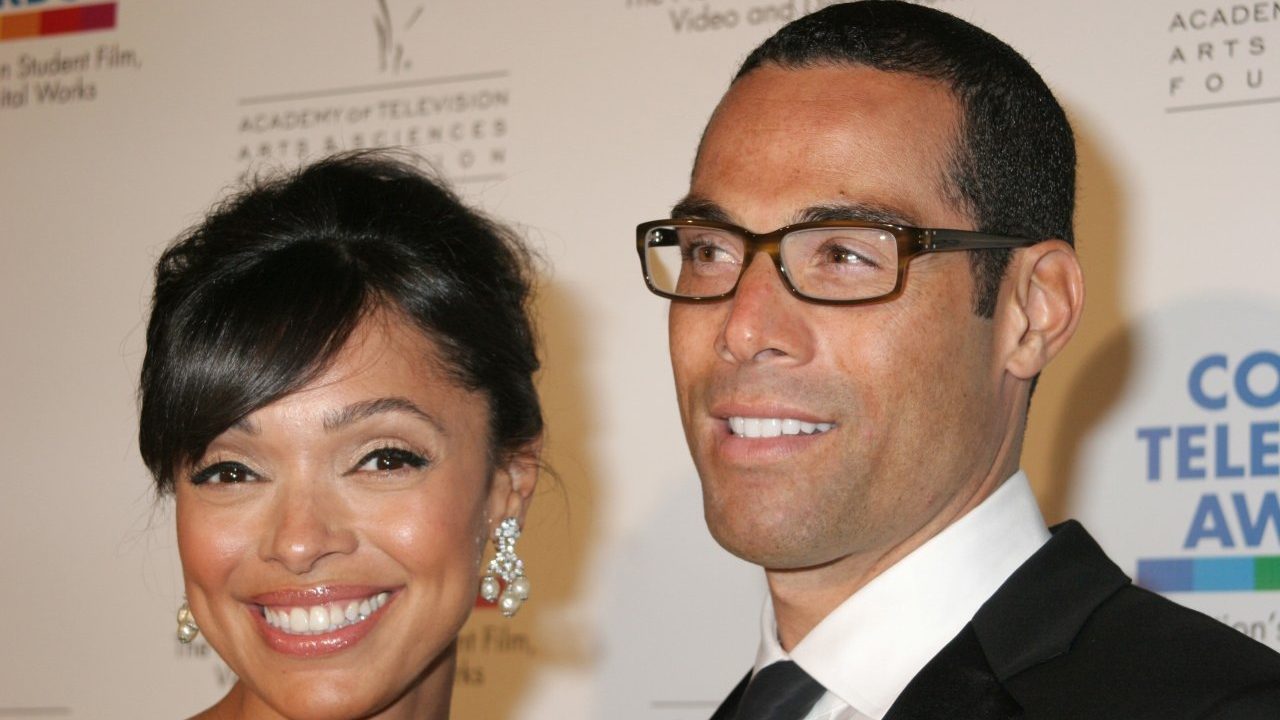 Tamara Taylor and Miles Cooley
Tamara Taylor now
Tamara Taylor's successful acting career has made her a highly sought-after and well-compensated actress. Her appearance fee for a single episode of a TV show or film ranges between $30,000 and $40,000. In 2016, she was even recognized as one of the top 10 highest-paid actresses worldwide, with an estimated income of $82 million.
During her free time, Tamara enjoys indulging in various activities such as spending time at the beach, going on hikes in the mountains, watching movies, and reading books. She also cherishes the company of her beloved pets, two Chihuahuas named Bruno and Miss Pixie. Despite previous rumors of pregnancy during her marriage to Miles Cooley, Tamara has no current plans to have children and remains focused on her career.
Updated:
December 10, 2023