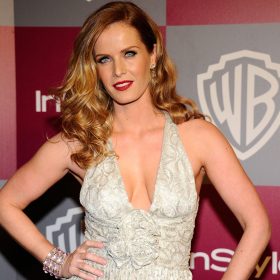 Rebecca Leigh Mader
Rebecca Mader is an English actress known for her roles in films such as "The Devil Wears Prada," "The Men Who Stare at Goats," and "The Big Bang." She also appeared in the third installment of the renowned "Iron Man" franchise. In addition to her acting career, Rebecca has worked as a model for brands including L'Oreal, Colgate, and Wella. She is often featured in interviews, photo shoots for magazines, and invited to participate in TV shows.
What we know about this person
Full name:
Rebecca Leigh Mader
Date of birth:
April 24, 1977
Zodiac sign:
Birthplace:
Cambridge, United Kingdom
Marital status:
Married to Marcus Kayne
Occupation:
actress, model
Early life
Rebecca Leigh Mader, born on April 24, 1977, hails from Cambridge, England. Even as a child, she displayed ambition and a drive to pursue her dreams. Growing up in a renowned university town, Rebecca made a conscious decision to forgo higher education and instead embarked on a career in modeling, determined to carve her path to success.
Career
Rebecca Mader embarked on her journey in the glamorous world of modeling, showcasing her impressive appearance and long-legged allure. Her striking features and captivating presence quickly garnered attention, leading to numerous photoshoots and collaborations with renowned cosmetic brands.
However, Rebecca soon realized that modeling alone couldn't fulfill her aspirations. A deep longing to become an actress stirred within her. Determined to pursue her acting dreams, she made the bold move to New York, where a plethora of opportunities awaited her in the world of film and television. Attending auditions and casting calls, Rebecca's perseverance paid off in 2000 when she was finally offered a role in a television series, marking the beginning of her acting career.
Rebecca Mader's acting career took off with her role as Kim in the TV series "Madigan Men". This breakthrough paved the way for her to be cast in other projects such as "All My Children", "Samantha: An American Girl Holiday", and "Law & Order: Trial by Jury". While these roles may have been small, they provided her with valuable experience and the opportunity to hone her acting skills.
In 2005, Rebecca received a significant opportunity when she was cast in the film "The Devil Wears Prada", alongside Anne Hathaway and Meryl Streep. Though her role was minor, working alongside seasoned and highly acclaimed actors allowed her to learn from their expertise. The film, released on June 30, 2006, marked a significant milestone in Mader's filmography and served as a pivotal moment in her acting career.
Rebecca Mader's career took a major leap when she was offered a role in the acclaimed television series "Lost," which garnered Emmy and Golden Globe awards. She portrayed Dr. Charlotte Lewis, one of the main characters in the series. This role brought her immense popularity and recognition. Sharing the screen with talented actors such as Adewale Akinnuoye-Agbaje, Sam Anderson, Jorge Garcia, Maggie Grace, Emilie de Ravin, and Jeremy Davis, Rebecca showcased her acting prowess.
During the same period, Rebecca also appeared in successful films like "The Men Who Stare at Goats" and "The Big Bang," as well as the TV series "Alphas." These projects further propelled her career, allowing her to ascend the ladder of success. In 2012, she made appearances in the TV series "White Collar" alongside Matt Bomer and Tim DeKay, and the highly acclaimed series "Fringe" also premiered in the same year.
In 2012, Rebecca Mader received an invitation to join the cast of "Iron Man 3". This opportunity allowed her to work alongside Robert Downey Jr., although in a minor role. Nevertheless, the film holds a special place in her filmography, and it achieved remarkable success, much like its predecessors. Notable actors such as Gwyneth Paltrow, Don Cheadle, and Guy Pearce also starred in the movie.
Following that, Rebecca embarked on her next, and so far, final project, the television series "Once Upon a Time," to which she dedicated approximately four years of her career. The series premiered on October 23, 2011, but Rebecca joined the cast in 2014. She portrayed three characters simultaneously: the Wicked Witch of the West, Zelena Mills, and Kelly. This project stands as one of the highlights of Rebecca's professional journey. The final episode of the series aired in 2018.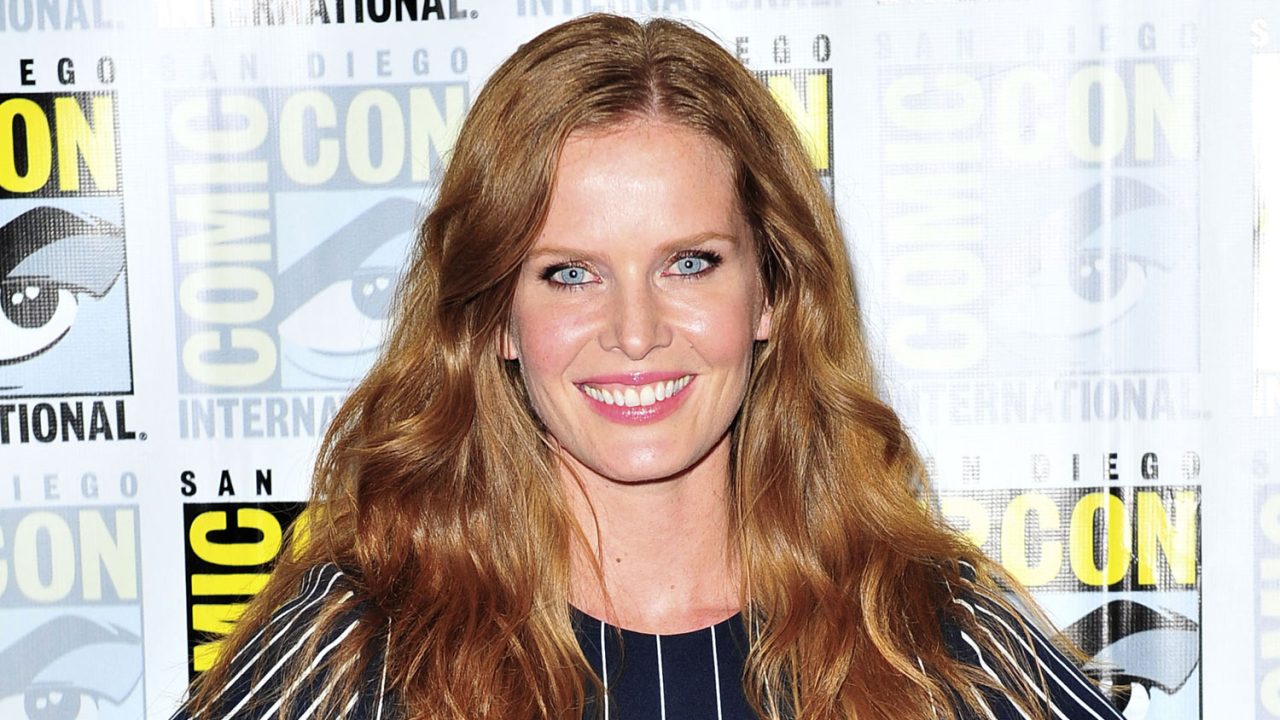 Rebecca Mader at the event for Once Upon a Time
Rebecca Leigh Mader Movies and TV Shows
2013

Iron Man Three

Sweat Shop Agent

2011–2018

Once Upon a Time

Zelena\Kelly West

2010–2020

Hawaii Five-0 (episode "Ua'aihue")

Nicole Booth

2009–2014

White Collar (episode "Honour Among Thieves")

Abigail Kincaid

2009–2014

Warehouse 13 (episode "Endless Terror")

Lisa da Vinci

2009–2014

Drop Dead Diva (episode "Jane's Secret Revealed")

Mistress Robin

2009

The Men Who Stare at Goats

Debora Wilton

2008–2013

Fringe

Jessica Holt

2006

The Devil Wears Prada

Jocelyn

2004–2010

Lost

Dr. Charlotte Lewis
Rebecca Mader's personal life and family
Rebecca Mader has been married twice in her life. Her first husband was Joseph Arongino, a businessman. They tied the knot in 2003, but unfortunately, their marriage ended in separation after five years.
The actress found love again and got married for the second time on November 23, 2016, to producer Marcus Kayne. Together, they have two children. Their son, Milo, was born in 2019, followed by the arrival of their daughter, Bailey, in 2021. Rebecca is now happily enjoying her family life with her husband and their two adorable children.
Rebecca Mader now
Currently, Rebecca Mader's future projects remain unknown as she has been focusing on her children and family. She has been taking time off from acting to prioritize her role as a mother. However, it's possible that she may feel the desire to return to the film industry in the future.
In the meantime, Rebecca occasionally attends social events and is invited for interviews and guest appearances on television. She continues to engage with her fans through social media, sharing pictures and updates with her followers. While she enjoys her time away from the spotlight, her fans eagerly await her potential return to the screen in new and exciting projects.
Updated:
December 10, 2023