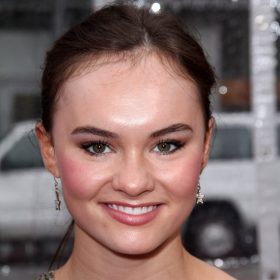 Marissa Madeline Carroll
Madeline Carroll, an American film actress, has captivated audiences with her performances in popular series such as "Lost," "NCIS," and "Grey's Anatomy." Despite not having received formal acting education, Madeline's undeniable talent shines through in her extensive body of work, comprising over a hundred episodes where she has skillfully portrayed minor, supporting, and lead roles.
What we know about this person
Full name:
Marissa Madeline Carroll
Date of birth:
March 18, 1996
Zodiac sign:
Birthplace:
Los Angeles, California, USA
Occupation:
actress, model
Early life
Marissa Madeline Carroll, born on March 18, 1996, into an ordinary American family, grew up in the renowned Hollywood district of Los Angeles, California. Her father pursued a career as a contractor, while her mother dedicated herself to homemaking. Alongside Madeline, the family was blessed with three boys—Ned, Jack, and Dylan. Rooted in their Christian faith, the parents imparted their religious values to their children.
During a visit to a store in Sherman Oaks, 4-year-old Madeline caught the eye of a casting manager from the "Wendy" agency, who extended an invitation for her to partake in a television commercial. Encouraged by her parents, despite their lack of ties to the television industry, Madeline embarked on her acting journey. Impressively, she went on to appear in a remarkable 60 commercials for esteemed brands including Sears, Big Lots, Allstate, Kmart, Chef Boyardee, Subway, Mr. Clean, Target Corporation, and Super 8 Motels.
Carroll pursued her high school education through a private school, predominantly utilizing remote learning methods. Her passion for being on set surpassed her enthusiasm for traditional classroom settings. Subsequently, it is worth noting that she briefly enrolled at the University of California. However, her commitment to her acting career meant that her university experience could be likened to a brief respite amidst her hectic filming schedule. While details about Madeline's higher education accomplishments remain undisclosed.
Career
At the tender age of 7, Madeline Carroll graced the screen with her portrayal of Gwen Deamer in the police series "Cold Case" in 2003. Over the subsequent years, her focus primarily revolved around television projects, including notable appearances in "NCIS," "Grey's Anatomy," and "Lost." In 2006, Carroll marked her entry into the world of cinema with her debut film role as Allison Mandrakis in the thrilling feature "When a Stranger Calls."
Throughout the early years of the 21st century, Carroll adeptly balanced her presence in both television series and films, with a slight inclination towards the latter. Notably, in 2006, she showcased her talent in the comedy "The Santa Clause 3: The Escape Clause," followed by her first leading role in the comedy-drama "Swing Vote" two years later. Notably, her co-star in the film was the esteemed and established actor Kevin Costner.
Following the resounding success of her breakthrough leading role, Madeline Carroll's talent garnered significant attention, leading to a series of notable opportunities. In 2010, she shared the screen with Jackie Chan and George Lopez in the comedy "The Spy Next Door." Simultaneously, she collaborated with renowned filmmaker Rob Reiner on the heartfelt film "Flipped," starring alongside her co-star Callan McAuliffe. The subsequent years saw her starring alongside Jim Carrey in the family comedy "Mr. Popper's Penguins" (2011-2012), Gerard Butler in the action-packed "Machine Gun Preacher," and Morgan Freeman in the poignant tragicomedy "The Magic of Belle Isle."
Maintaining her Christian beliefs, Madeline Carroll firmly stands by her decision to decline roles that involve explicit nudity. This was evident in her departure from the series "Scandal" after appearing in only two episodes. At the age of 19, she embraced her faith by starring in the Christian drama "I Can Only Imagine." In 2018, she further explored her commitment to Christian themes with appearances in "Indivisible" and "I Still Believe." Additionally, she ventured into the realm of film production, making her debut as a producer with the film "Destined to Ride."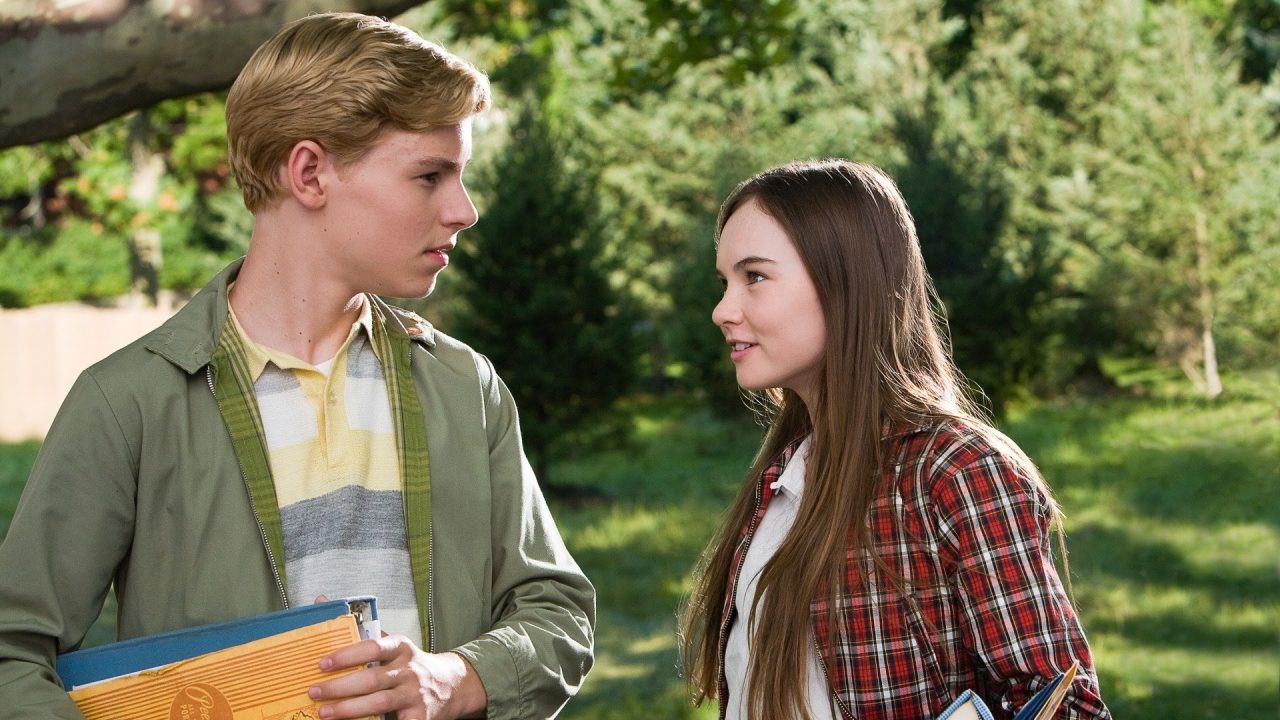 Madeline Carroll and Callan McAuliffe in Flipped
Marissa Madeline Carroll Movies and TV Shows
2012–2018

Scandal (episodes "Mama Said Knock You Out", "The Price of Free and Fair Elections")

Karen Grant

2011

Mr. Popper's Penguins

Janie Popper

2010

Flipped

Juli Baker

2009–2011

Lie to Me (episode "Do No Harm")

Samantha Burch

2009

The Spy Next Door

Farren

2007

Resident Evil: Extinction

White Queen

2005–...

Grey's Anatomy (episode "In the Midnight Hour")

Ivy Soltanoff

2005–2020

Criminal Minds (episode "The Tall Man")

Ally McCready

2004–2010

Lost (episode "The Man Behind the Curtain")

Annie

2003–...

NCIS (episode "Child's Play")

Angela Kelp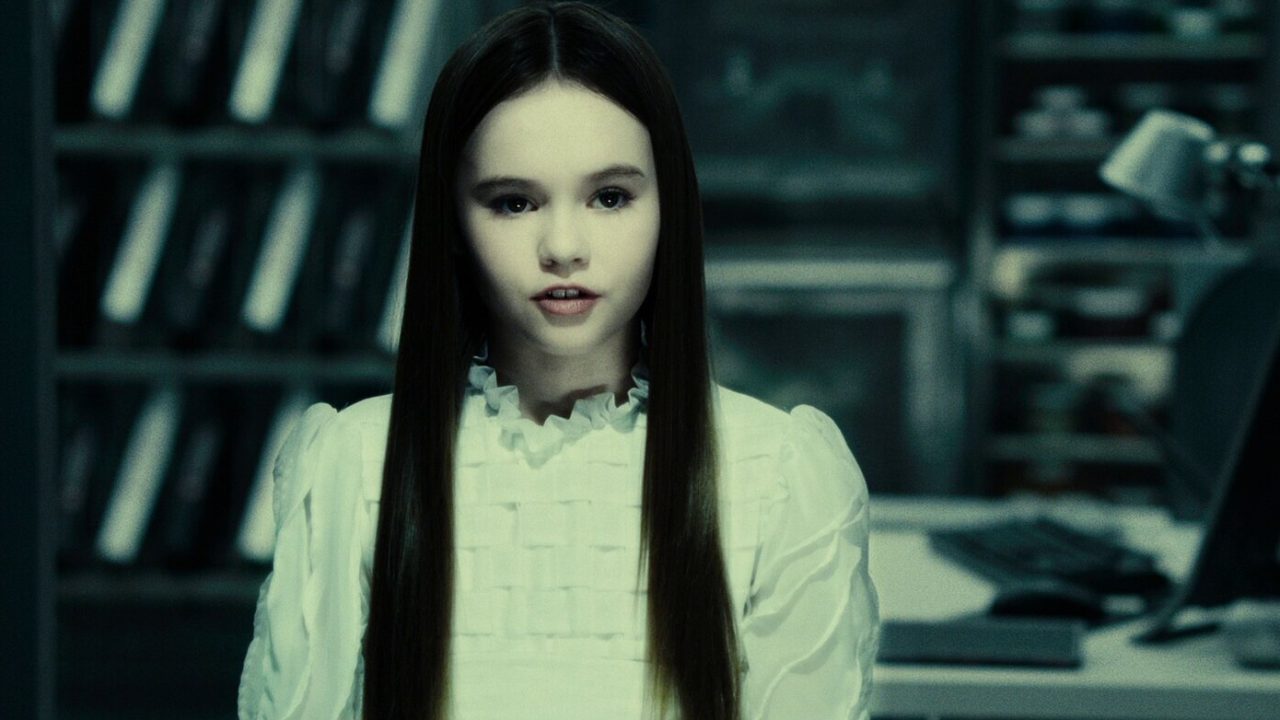 Madeline Carroll in Resident Evil: Extinction
Talk Shows
2018

Home & Family

Role: Guest

2008

Entertainment Tonight

Role: Guest
Madeline Carroll's personal life and family
Madeline Carroll, known for her privacy, prefers to keep her personal life out of the public eye, and details about her husband or children are not available. Alongside her three biological brothers, she shares a close bond with her cousin Grace Johnston, who is also pursuing a career in acting. Emphasizing her deep-rooted faith, Madeline actively participates in Christian events and conferences, showcasing her dedication to her religion. In interviews, she openly expresses her passion for swimming and reveals a particular fondness for dolphins, considering them her favorite animals.
Madeline Carroll now
Madeline Carroll, who is currently 27 years old, has achieved popularity as a prominent film actress with a remarkable body of work. Her extensive portfolio includes three awards and two nominations from esteemed international film festivals.
The actress is excited to be part of the upcoming project called "These Stones," a captivating storyline that revolves around a young woman who becomes entangled in a supernatural system, where undercover Bible characters work to assist people in the present day.
In her ongoing journey, Madeline is expanding her skills in scriptwriting and project production through her collaboration with the esteemed Kingdom Story Company studio. Beyond her professional pursuits, she actively engages in volunteer work, dedicating her efforts to an organization that tackles the pressing issue of child prostitution.
Updated:
December 10, 2023