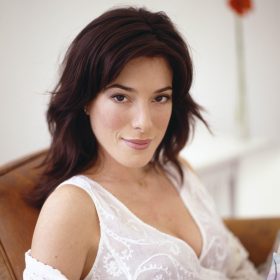 Jaime Erica Murray
Jaime Murray, a British-born actress and model, is the offspring of renowned English actor Billy Murray. She has embodied a variety of dynamic characters, with audiences particularly fond of Stacie Monroe from "Hustle," Lila West from "Dexter," and Gaia from the mini-series "Spartacus: Gods of the Arena." Her striking good looks have also contributed to her success in the world of modeling.
What we know about this person
Full name:
Jaime Erica Murray
Date of birth:
July 21, 1976
Zodiac sign:
Birthplace:
London, United Kingdom
Marital status:
Married to Bernie Cahill
Occupation:
actress, model
Early life
Born on July 21, 1976, in the heart of Britain, Jaime Erica Murray is the child of Elaine and Billy Murray. Despite her father's fame as an actor, he was not keen on his daughter pursuing a career in the entertainment industry. However, Jaime was certain from a young age that she was meant for stardom. Even though she was diagnosed with dyslexia, she managed to excel in her studies.
Jaime is the second daughter of Billy from his second marriage. Elaine bore two daughters for the actor. Billy was infamous for his volatile temper, and in 1998, he was taken to court for assaulting two men who he alleged were supplying drugs to his daughters. He attributed his violent outburst to sleep deprivation due to filming.
After completing her secondary education, Jaime was unsure about where to further her studies. Initially, she enrolled at the London School of Economics due to parental pressure, but her defiant spirit led her to leave the institution. Despite its global reputation, ranking second in social sciences after Harvard, she chose to follow her heart and enrolled at the London Drama Centre. Her father, well-versed in the film industry, was against her decision, but Jaime successfully completed her studies in 2000. When asked why she chose acting as a career, she stated it was because she craved universal adoration.
Career
Jaime Murray's artistic career spans over 40 films and television projects. Although her career can be considered quite successful, like many beginners, she faced initial hurdles and had to settle for minor roles before achieving significant success. She made appearances in TV series such as "NCIS," "Poirot," and "The Bill."
Interestingly, she starred with her father in the detective series "The Bill," where Billy played the protagonist. However, her breakthrough came with the crime series "Hustle." In this show, she starred alongside Robert Glenister, Robert Vaughn, Rob Jarvis, and Kelly Adams, depicting the escapades of a charismatic group of swindlers.
The characters devised ingenious schemes to seize the ill-gotten wealth of the affluent. Jaime's character, Stacie Monroe, won over the audience with her independence, bravery, determination, and of course, her beauty and charm. Stacie would always join her colleagues when her feminine adaptability, ingenuity, and diplomacy were needed.
Her role in "Hustle" was a turning point in her career. "I can't envision where I would be today if I hadn't had such an experience," confesses the actress. Her talent and charisma were acknowledged by producers and directors, enabling her to land new intriguing roles and avoid being stereotyped as an actress.
After relocating to Los Angeles at the age of 31, she joined the cast of the second season of the detective thriller series "Dexter." The show gained immense popularity among viewers. Dexter is a serial killer who murders other killers, a captivating character where good and evil are intertwined. Jaime's character, Lila West, is Dexter's lover and mentor, but she also stands out as a vivid sociopath.
In 2010, she portrayed another captivating character in the mini-series "Spartacus: Gods of the Arena" (a prequel to the series "Spartacus"). The series is filled with cunning characters. Among them are the young Batiatus, who is capable of any deceit to achieve his goals, his promiscuous and calculating wife Lucretia, and her friend Gaia, portrayed by the unforgettable beauty, Murray, dazzling in transparent tunics and jewels.
She starred alongside John Hannah, Lucy Lawless, and Dustin Clare. In 2011-2012, the actress appeared in the gripping detective series "Ringer" with Sarah Michelle Gellar in the lead role. The suspenseful thriller intensifies with each episode. Young Bridget, who witnessed a murder, decides to impersonate her own twin sister but discovers that her twin has even more problems than she does.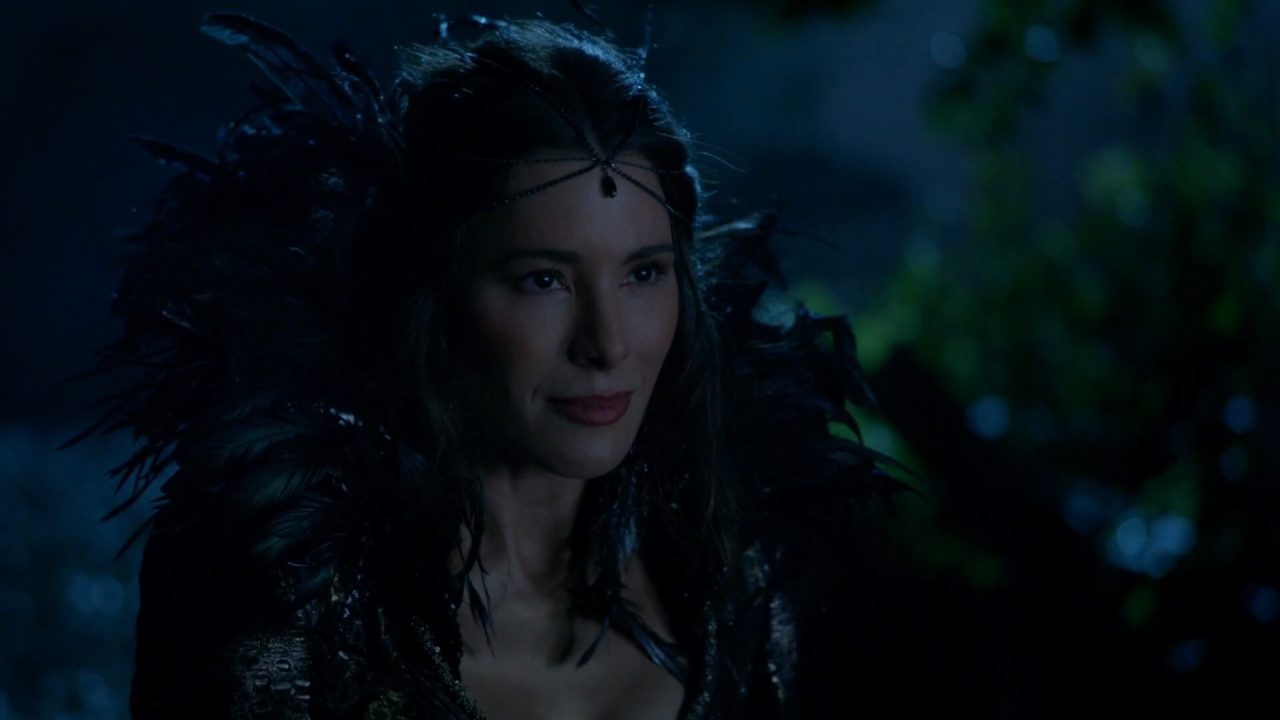 Jamie Murray in Once Upon a Time
Jaime Erica Murray Movies and TV Shows
2014–2019

Gotham

Theresa Walker / Nyssa al Ghul

2013–2018

The Originals

Antoinette

2013–2017

Sleepy Hollow

Carmilla Pines

2011–2018

Once Upon a Time

Black Fairy / Fiona

2010

Spartacus: Gods of the Arena

Gaia

2009–2014

Warehouse 13

Helena G. Wells

2008–2015

The Mentalist

Nadia Sobell

2006–2013

Dexter

Lila West

2003–...

NCIS (episode "Semper Fidelis")

ICE Agent Julia Foster-Yates

1989–2013

Poirot

Ruth Kettering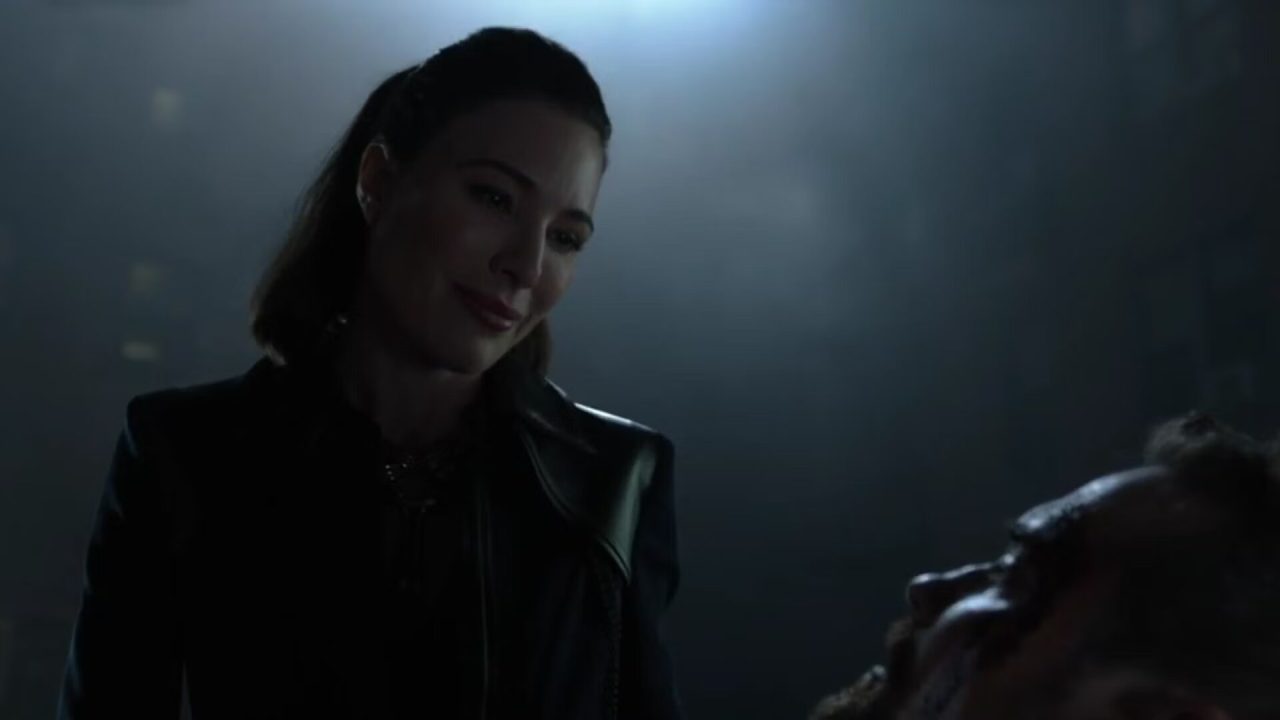 Jamie Murray in Gotham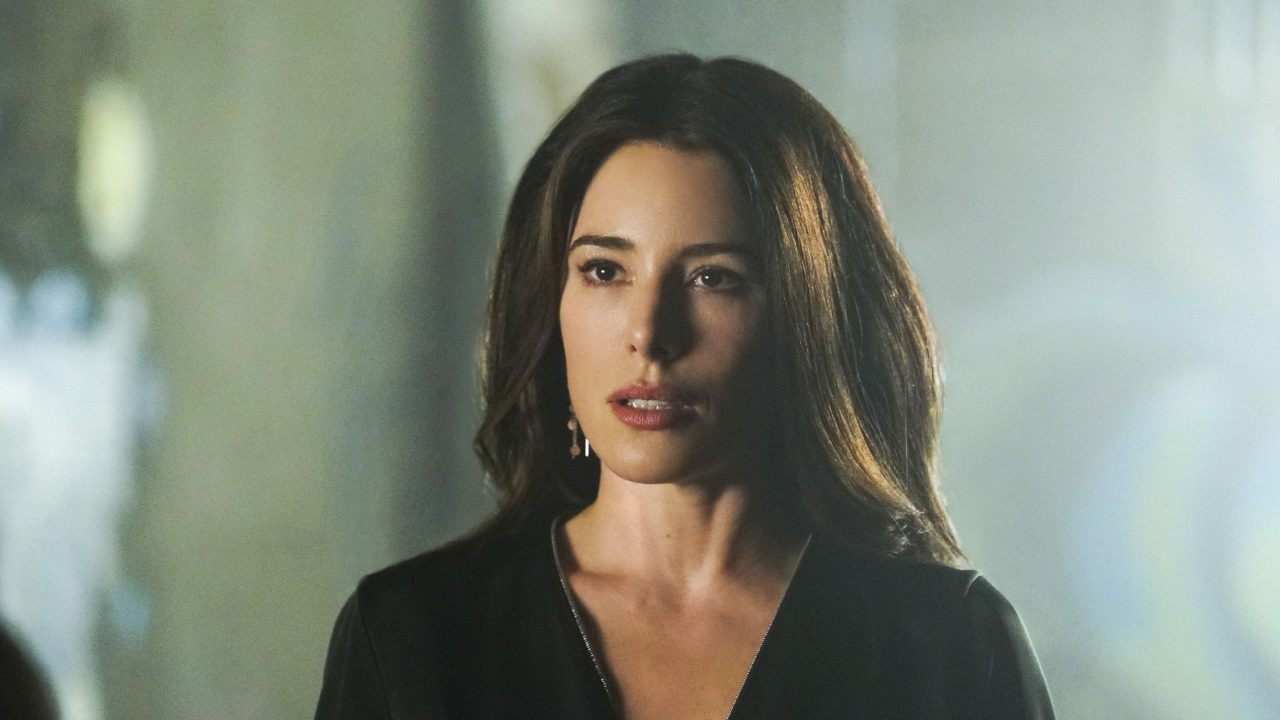 Jamie Murray in The Originals
Jamie Murray's personal life and family
Jaime Murray met her future spouse, producer Bernie Cahill (previously linked with Sharon Stone), in 2010. They tied the knot four years later and have been living blissfully together ever since. Their shared photographs clearly depict their deep affection for each other. As of now, the couple does not have any children. The 46-year-old star maintains an active presence on social media, where she has amassed more than 160,000 followers.
Jaime Murray now
Jaime Murray is always on the go. She continues to be sought after not only on screen but also in fashion magazines. The attractive brunette stars in Debenhams advertisements and is signed with the London-based modeling agency "Models 1." Jaime has previously graced the covers and featured in publications like "Hello!" and "Cosmopolitan" for women's magazines, as well as "GQ," "Mayfair," and "FHM" for men's magazines.
However, in recent years, she has not been very active in television projects. One of her recent works was the fantastic series "Gotham." In 2021, Jaime continued to lend her voice to her character, the vampire Carmilla, in the animated horror film "Castlevania." Carmilla is the leader of the Council of Sisters and a member of Dracula's military council, but she harbors a deep desire to overthrow him.
Published:
August 1, 2023
Updated:
December 10, 2023