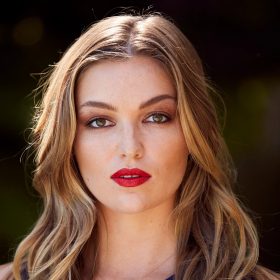 Lili Marie Simmons
Lili Simmons is a renowned American actress and model. She initiated her journey in the modeling world at the young age of 15. Despite significant accomplishments in her modeling career, she ventured further to explore her other talents. Lili's acting career took off in 2010 when she was invited to participate in the web series "Hollywood Is Like High School with Money." Subsequently, she started receiving offers for more substantial projects.
What we know about this person
Full name:
Lili Marie Simmons
Date of birth:
July 23, 1993
Zodiac sign:
Birthplace:
Cardiff-by-the-Sea, California, USA
Occupation:
actress, model
Early life
Born on July 23, 1993, as Lili Marie Simmons, she spent her early years in the coastal village of Cardiff-by-the-Sea, California. Lili's parents, Thomas Curtis and Eve Simmons, were oblivious to the fact that their daughter would catch the attention of young talent scout Kate Linden at the age of 15. The young beauty left such a strong impression that Lili was offered a collaboration with the Ford Models modeling agency.
Simultaneously, Lili was pursuing her education at a local middle school. From a young age, she strived to balance her academic pursuits with her modeling career. After completing her high school education, she enrolled in college. As of now, her educational status remains unclear with reports suggesting that she is still a student. She has numerous memories from her school days.
"I'm not sure if I was popular in high school. My school was actually not rowdy, which was pleasant. I attended a school with many artistic individuals, so everyone was friendly with each other. I tried to gain more popularity, especially in the lower grades of middle and elementary school, and had to deal with all the backstabbing and drama," Lili Simmons shared.
Career
Lili Simmons embarked on her modeling career around 2008-2009. After signing a contract with Ford Models, she began collaborating with various brands. For instance, she participated in shoots for women's clothing stores such as Ford, Roxy, and Bebe Stores. She was also invited to work with other companies, including Saturn and J. C. Penney. Following these projects, she made appearances in television advertisements.
Simmons commenced her acting career in 2010. The first notable work of the budding actress is considered to be the aforementioned web series. That same year, she was invited to participate in the sitcom "Zeke and Luther." By 2013, she had starred in several films and series, albeit in episodic roles. These roles did not bring Lili widespread popularity, but her career trajectory changed when she was invited to a particular casting.
Lili portrayed a secondary character in the family comedy "Beautiful Prince." "I think teenage girls will appreciate [the movie] because they are really focused on 'popular' and nerds, as well as people who are in between nerds and popular. So it really touches every category of what girls go through in high school," she said.
The series "Banshee" is the most significant project in which Lili participated. The series, a thriller and crime detective, initially offered her the role of Deva Hopewell. However, the directors later decided that she would portray a different character. Consequently, Simmons transformed into Rebecca Bowman. The role of the enigmatic teenage girl from the Amish sect became a turning point in her acting career.
On the set, the young actress met her colleagues, including Antony Starr, Ivana Miličević, Joseph Gatt, among others. The series was directed by Greg Yaitanes. Six years later, the actress was invited to participate in the series "Gotham." During the production, Lili met other actors, such as Ben McKenzie, David Mazouz, Erin Richards.
Another project featuring Lili in an episodic role is the series "Ray Donovan," starring Liev Schreiber, Eddie Marsan, Jon Voight, Katherine Moennig, Devon Bagby, and Steven Bauer. However, Simmons' filmography remained relatively modest. In 2015, she landed a significant role – she played the lead female character in the film "Bone Tomahawk" (starring Kurt Russell, Patrick Wilson, Matthew Fox, Richard Jenkins). She also appeared in the series "Westworld."
Her modeling career has been more successful. Simmons frequently appears in various advertising campaigns. She attracted advertisers to such an extent that in 2013 she was offered to shoot for Maxim magazine. These photo sessions are typically quite revealing, but Simmons decided to take a risk and showcased her stunning physical attributes to the world.
Lili Simmons can also be considered a blogger. She is a recognizable figure on social media platforms. The model enjoys sharing aspects of her personal and professional life with her followers, providing fans with the opportunity to observe their idol. Lili is active on platforms like Instagram and Twitter.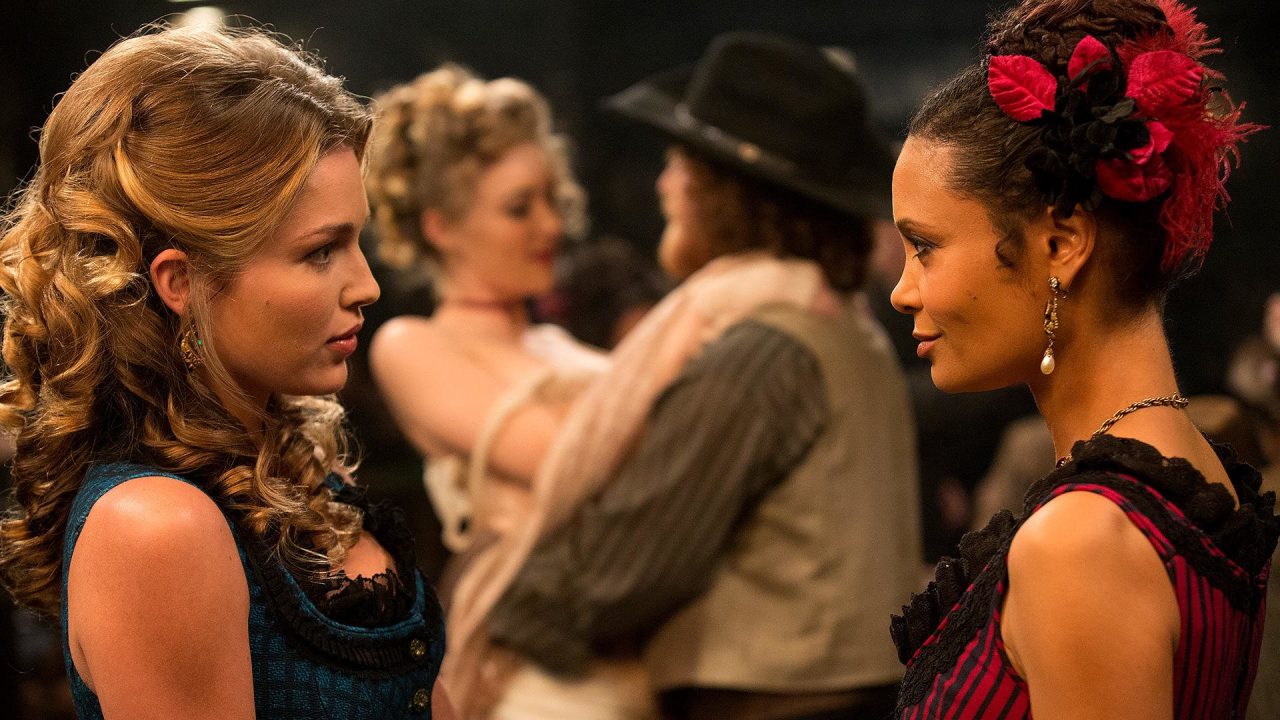 Lili Simmons in Westworld (on the left)
Lili Marie Simmons Movies and TV Shows
2018–2019

The Purge

Lila

2016; 2018; 2022

Westworld

"New Clementine" / "Sophia"

2015

Bone Tomahawk

Samantha O'Dwyer

2014–2019

Gotham (episode "The Beginning...")

Adult Selina Kyle

2014–2017

True Detective

Beth

2013–2020

Ray Donovan

Natalie James

2013–2016

Banshee

Rebecca Bowman

2011

Geek Charming

Lola

2010–2020

Hawaii Five-0

Amber Vitale / Melissa Armstrong

1999–...

Law & Order: Special Victims Unit (episode "Accredo")

Gina Goodrich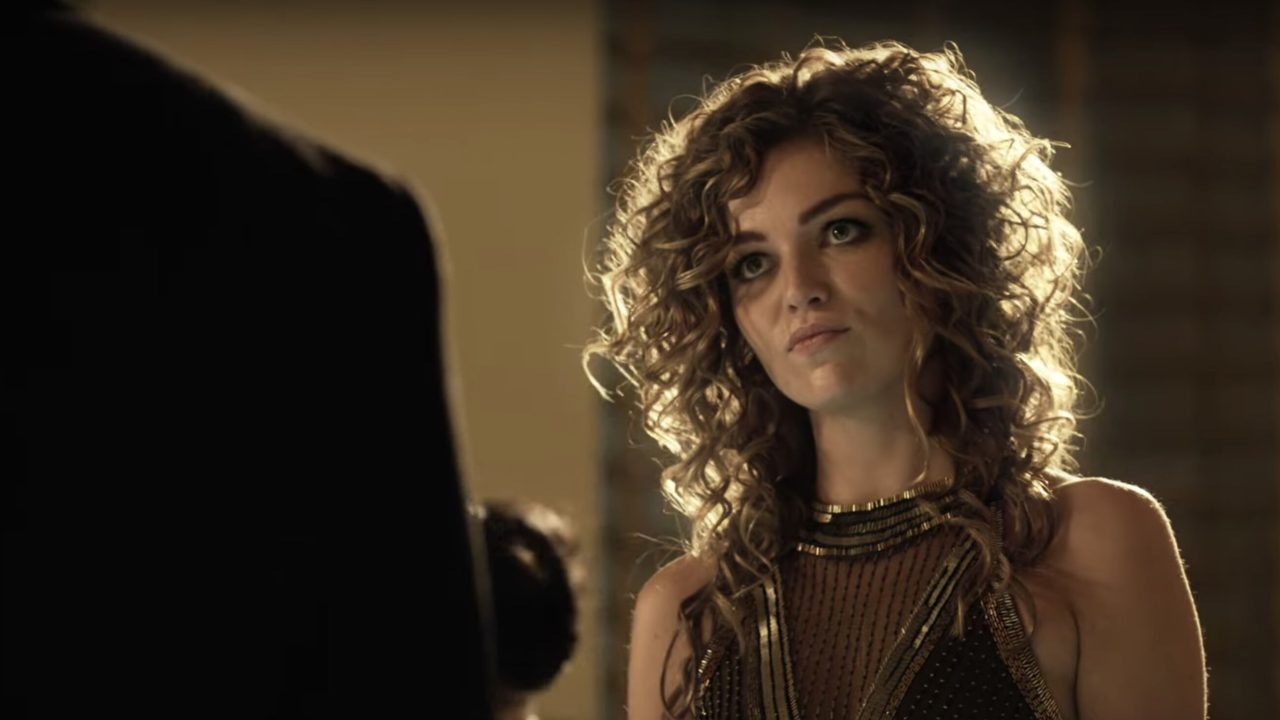 Lili Simmons as Selina Kyle (known as Cat \ Catwoman) in Gotham
Lili Simmons' personal life and family
While Lili Simmons enjoys sharing moments of her life with fans, she prefers to keep her romantic relationships private. It is known that Simmons dated actor Tom Pelphrey. They were together for a considerable period. However, in the course of their relationship, they decided to part ways. The details of their split remain private, reflecting the couple's preference for maintaining their personal lives away from the public eye. After their breakup, both actors moved on, with Tom entering a new relationship soon after.
Lili Simmons now
Actress Lili Simmons continues to appear in commercials and participates in photo sessions for various brands. Lili maintains a healthy diet and engages in regular physical exercise. Often, her Instagram account features photos from the gym. Simmons dedicates a significant amount of time to training to maintain her physique. Such dedication is essential for individuals in her profession.
As for her acting career, after "Gotham," the actress did not participate in any film projects for about three years. This hiatus did not hinder her from increasing her wealth, which currently amounts to more than two million dollars. Upon returning to filming, she played the lead role in the Finnish horror film "Sound of Violence," co-starring Jasmin Savoy Brown, James Jagger, Tessa Munro, and Dana L. Wilson.
Published:
August 2, 2023
Updated:
December 10, 2023