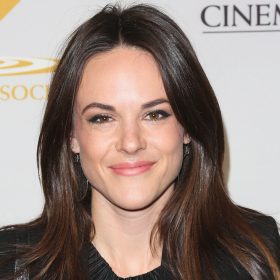 Sarah Elizabeth Butler
Sarah Butler is a renowned American actress recognized for her appearances in suspenseful thrillers and chilling horror films. She has graced various television productions, including "CSI: Miami" and "I <3 Vampires." However, it was her standout performance as Jennifer Hills in the unsettling movie "I Spit on Your Grave," directed by Steven R. Monroe and released in 2010, that truly propelled her to fame.
What we know about this person
Full name:
Sarah Elizabeth Butler
Date of birth:
February 11, 1985
Zodiac sign:
Birthplace:
Puyallup, Washington, USA
Marital status:
Married to Mel Elias
Occupation:
actress, model, producer
Early life
Sarah Elizabeth Butler, a promising Hollywood star, was born on February 11, 1985, in Puyallup, a small town in the state of Washington, USA. As an Aquarius, she exhibited remarkable energy and a passion for creativity from a young age. Her artistic interests blossomed early as she participated in music competitions, children's choirs, and often landed roles in school amateur theater productions.
Her fascination with the world of cinema emerged at a tender age, and she ardently aspired to become a movie star. After completing high school, she pursued her passion by enrolling in theatrical and cinematic arts studies at the University of Southern California in Los Angeles. During the year and a half of her studies, Sarah diligently honed her acting skills through various theater experiences.
Following her high school graduation, Sarah found employment at Disneyland, where she portrayed the enchanting character of Belle from the fairy tale "Beauty and the Beast." Despite her persistent efforts to secure auditions, numerous disappointments awaited her. However, fate took a turn for the better when an agent recognized her talent while she was performing at Disneyland. This fortunate encounter led to her first break in the world of film and television in 2002.
Career
Sarah Butler kickstarted her acting journey in her hometown, where the allure of the theatrical stage captured her heart, causing her to set aside another passion of hers, sports, which she had once devoted much time to. While her performances in school plays and local events garnered praise, national recognition for the actress came during her period of peak activity from 2008 to 2018.
Her initial role was a minor one, even devoid of credit. However, the wheels of destiny began to turn, and she gradually received invitations for other series. Many of her roles during this period were in low-budget film projects, which may have been modestly received, but her appearances in television series led to numerous photo shoots in prestigious magazines, ultimately fueling her rise in popularity.
Sarah Butler's journey to conquer Hollywood Olympus was indeed long and challenging. Along the way, she courageously performed daring stunts, even jumping off bridges without understudies, and fearlessly posed for numerous open photo shoots. As a result, she now actively collaborates with directors from various countries, including the United States, Canada, and Denmark. Filmmakers such as Jason Burke, Kyle Rankin, Tom Holland, Steven R. Monroe, Rob Bowman, Brian Spicer, John Terlesky, among others, appreciate her talent.
With her model-like appearance, Sarah Butler easily slips into diverse roles, effortlessly portraying both enchanting fairy-like characters and intense "madcap" terrorists. Her European-type face, accompanied by dark brown hair and eyes, perfectly complements her shapely figure, boasting measurements of 76-62-85 cm. Standing at 168 cm tall and weighing 55 kg, Sarah Butler's slim physique enables her to move with the agility of a teenager.
Sarah Butler's versatility as an actress shines through as she effortlessly takes on a wide range of roles, from portraying a charming fairy like Belle at Disneyland to delving into intense and challenging characters, including maniacs and victims of heinous crimes. Her appearance and talent allow her to convincingly portray the school sweetheart or take on the chilling world of horror films and thrillers, which remain her preferred genre.
Her journey into the world of horror began with the project "Flu Bird Horror," followed by her captivating performance in the multi-series "I <3 Vampires," which garnered her a growing army of fans. A significant turning point came when she triumphed at the casting for the thriller "I Spit on Your Grave," although she initially had reservations about taking on such an audacious and controversial movie, given its themes of violence and sex.
However, Sarah Butler's courage and dedication to her craft shone through, and her portrayal of the character Jennifer Hills in "I Spit on Your Grave" was both powerful and gripping, further solidifying her status as a talented actress in the realm of horror films and thrillers.
When Sarah Butler took on the lead role in the intense thriller "I Spit on Your Grave," the whole of America became aware of her. The film was a remake of the provocative 1978 cult classic directed by Meir Zarchi, which had a strong following among horror fans. The remake received considerable attention, with almost every American becoming familiar with it, leading to a flurry of discussions and reviews, albeit predominantly negative ones.
The movie's plot closely followed the original: a young writer seeks solace in an abandoned small town to work on her novel peacefully. However, her tranquility is shattered when she becomes the victim of a brutal assault by a gang of local boys. In a tale of empowerment and vengeance, she takes matters into her own hands and delivers a monstrous retribution. Sarah Butler was drawn to the film's powerful character and the script's candid feminist themes, which convinced her to embrace the role wholeheartedly.
Sarah Butler's striking figure and sultry brunette appearance have added to her on-screen allure. Constantly engaged in sports and maintaining excellent physical shape, she was awarded the Anatomy Award in 2011 for the best nude scene in Hollywood. This distinctive award, established by Mr. Skin magazine, serves as an original alternative to the Oscars and highlights her ability to perform nudity with ease and effectiveness, making her a favorite choice for scriptwriters seeking impactful scenes.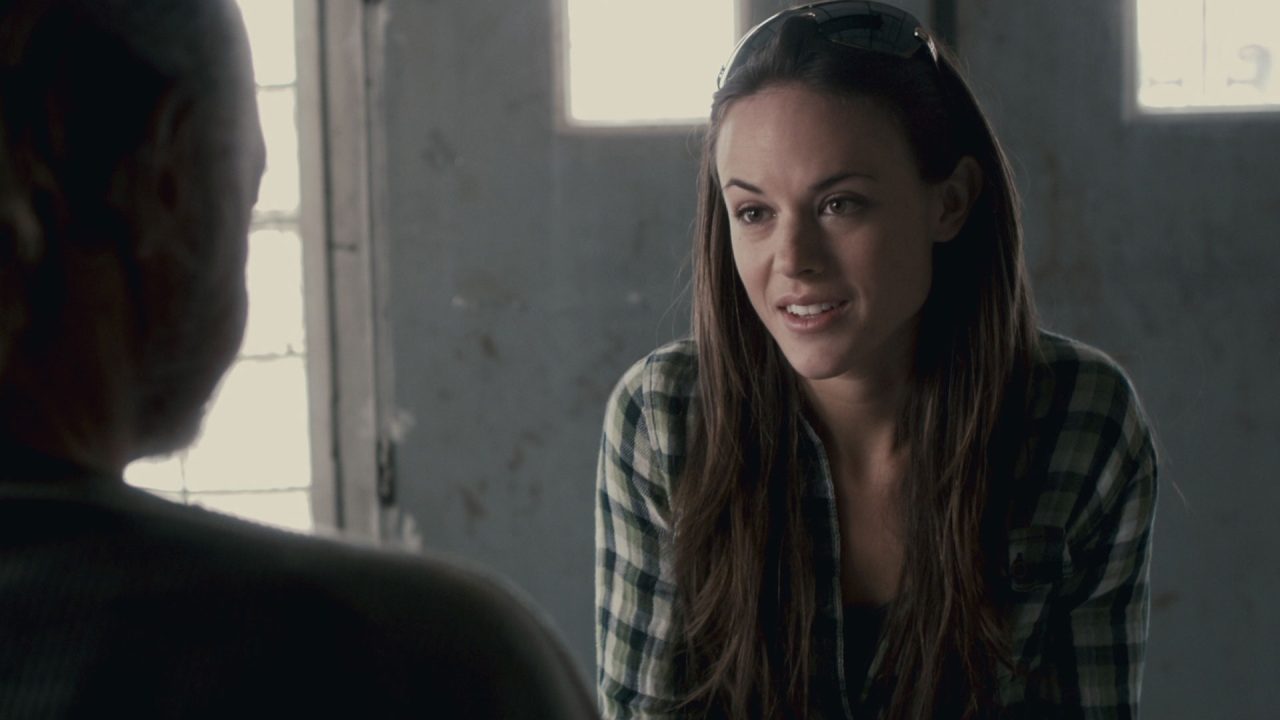 Sarah Butler in I Spit on Your Grave
Sarah Elizabeth Butler Movies and TV Shows
2015

I Spit on Your Grave III: Vengeance Is Mine

Jennifer Hills / Angela Jitrenka

2013

The Demented

Sharley

2012

The Philly Kid

Amy

2010

I Spit on Your Grave

Jennifer Hills

2009–2016

Castle (episode "Once Upon a Time in the West")

Whitney Williams

2005–...

Grey's Anatomy (episode "You Haven't Done Nothin'")

Danielle

2004–2013

CSI: NY (episode "Green Piece")

Alison Redman

2003–...

NCIS (episode "Ready or Not")

Nicole

2002–2015

CSI: Miami (episode "Bombshell")

Kim Walderman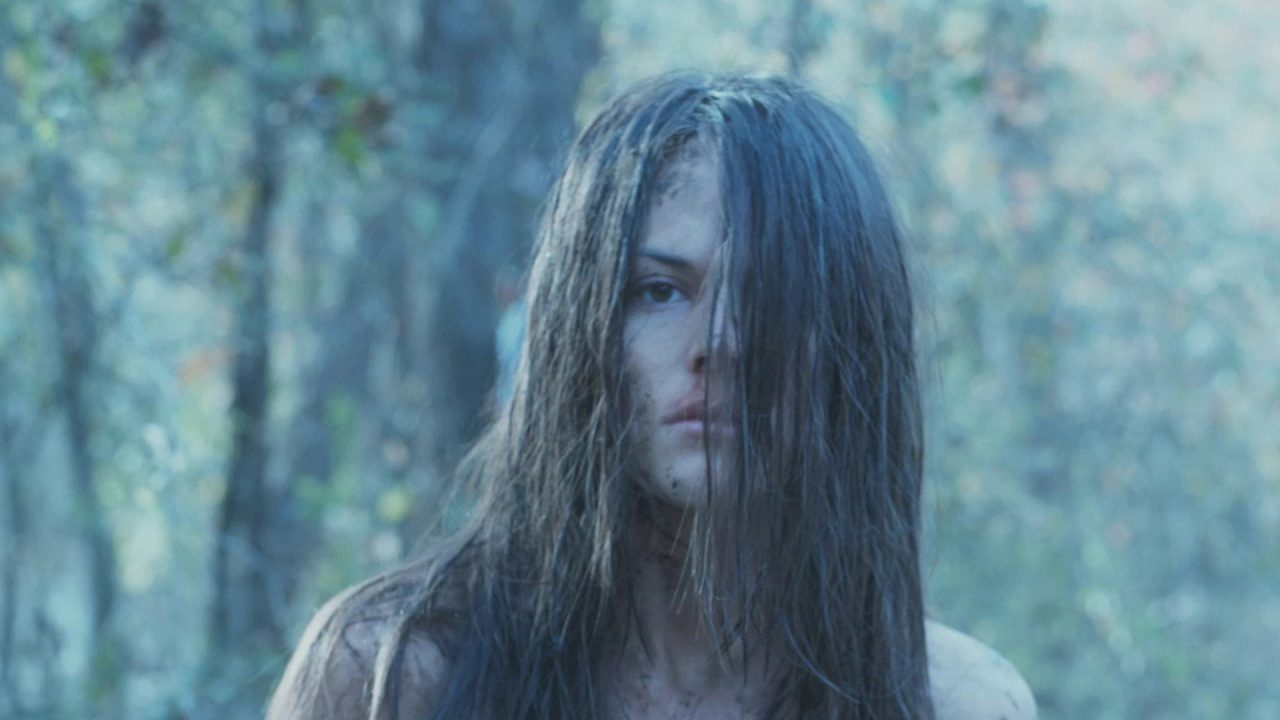 Sarah Butler in I Spit on Your Grave
Sarah Butler's personal life and family
Sarah Butler has long been known for her penchant for privacy, keeping her personal life tightly guarded. Despite unfounded rumors, she is not related to the popular Hollywood actor Gerard Butler. Throughout the years, whenever she was spotted with different men, paparazzi and journalists tried to unravel her love life, but she managed to keep her romantic relationships under wraps, leaving them shrouded in mystery.
However, in recent times, the actress has shown a more open side. On Valentine's Day in 2021, she surprised her fans by announcing her engagement to composer Mel Elias, known for his work on music for dramas, thrillers, and horror films. As it turned out, they had been a couple for a remarkable seven years before making their engagement public. The couple tied the knot on June 10, 2021, and soon welcomed their daughter into the world, sharing their joy with the world.
In her personal life, Sarah Butler has also discovered a passion for gardening. She takes pride in her gardening achievements and frequently showcases her green thumb on her social media accounts, giving her fans a glimpse into her life beyond the spotlight.
Sarah Butler now
Over the span of 20 years, Sarah Butler has amassed an impressive filmography, with over 30 films to her credit, showcasing her versatility as an actress. Her repertoire includes an array of genres, ranging from horror, fantasy, and action to thrillers, comedies, dramas, adventures, and more. She has fearlessly delved into diverse roles, be it a chilling protagonist in a horror film or a strong lead in an action-packed thriller.
In recent times, one of her most notable works is the thriller "Woman on the Edge," where she portrayed the compelling character of Karen Croft. The film stands out as a striking addition to her already remarkable body of work, further cementing her reputation as a skilled and accomplished actress.
Updated:
December 10, 2023