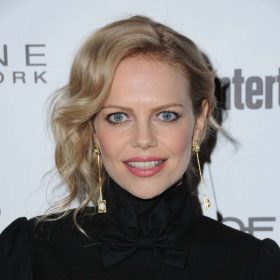 Mircea Monroe
Mircea Monroe, an American actress, gained significant recognition for her role in the sitcom "Episodes." With a filmography encompassing nearly 100 diverse characters, she has graced the finest American TV series like "Scrubs," "How I Met Your Mother," and "Supernatural," among others. Her career has afforded her the chance to collaborate with numerous Hollywood celebrities, yet she remains driven to evolve and pursue even greater achievements.
What we know about this person
Date of birth:
March 11, 1982
Zodiac sign:
Birthplace:
St. Louis, Missouri, USA
Marital status:
Married to Stephen Merchant
Occupation:
actress, model, producer
Early life
Born on March 11, 1982, in St. Louis, Missouri, Mircea Monroe received her unique name from her father, inspired by a revered professor he encountered during his studies of religion at the University of Chicago. Her early years were spent in the exotic Pacific islands of Fiji and the Solomon Islands. Following high school, she initially attended Virginia Commonwealth University, but after two years, she decided to follow her passion for acting.
Career
In 2004, Mircea Monroe marked her film debut, portraying Chloe's girlfriend in the thrilling movie "Cellular." This film starred prominent actors such as Jason Statham, Chris Evans, William H. Macy, Kim Basinger, Jessica Biel, and Erin Foster, offering her the chance to collaborate with many esteemed colleagues. Following her debut, Mircea received numerous invitations to participate in various films, TV series, and shows, appearing on networks like The WB, Fox, among others.
Her career progressed swiftly, with each passing year bringing her multiple projects. From 2005 to 2010, her filmography expanded significantly, adding over 20 films to her repertoire, including the touching melodrama "The Ultimate Gift" and the spine-chilling horror film "Borderland." During the same period, she took on guest roles in TV series like "Scrubs," "Drive," "Rules of Engagement," and "Without a Trace."
In 2010, Mircea Monroe landed a role in Dwight Little's film "Tekken." During the same year, she made a guest appearance in one of the episodes of the renowned series "Supernatural," created by Eric Kripke. In 2011, the actress joined the adventure series "Chuck," where she starred alongside Yvonne Strahovski and Zachary Levi in the lead roles. Shortly after, she appeared in the comedy TV series "Franklin & Bash."
From the mid-2011, more substantial projects came her way. Mircea Monroe became a regular cast member in the TV series "Episodes," sharing the screen with Matt LeBlanc. Throughout five seasons, Monroe skillfully portrayed the vibrant character Morning Randolph, adding a successful comedic touch to her role. In the years 2011 to 2015, she continued her acting journey in the TV series "Hart of Dixie."
In 2012, Mircea Monroe delivered a notable performance as Ken's wife in the comedy film "Magic Mike." Working alongside stars like Channing Tatum, Matthew McConaughey, Matt Bomer, Joe Manganiello, Adam Rodriguez, and Kevin Nash, Monroe proved her talent and skill on set. During the same period, she showcased her acting prowess in iconic American series such as "The Mentalist," "White Collar," "How I Met Your Mother," and "Anger Management."
In 2014, Mircea Monroe took part in the film "Dumbbells," which premiered at the Los Angeles Independent Film Festival. Despite the film not gaining significant commercial success, the actors' performances received praise from critics. Monroe's talent was recognized as she earned a nomination for the LAIFFA Award for Best Actor and secured a victory in the Best Supporting Actor category.
In 2015, Monroe took on one of the central roles as Alexa Cummings in the television series "Impastor," appearing in 10 episodes. Three years later, she landed the recurring role of Isabel Bradford in the detective series "The Rookie," which was based on real events. In the same year, the actress had a significant role in "Book Club," marking Bill Holderman's directorial debut, and the movie turned out to be a box office success.
Mircea Monroe also made appearances as a guest on various TV entertainment programs, including "Attack of the Show!" and "Hell's Kitchen." Her popularity extended beyond acting circles, as she graced the cover of the men's magazine Maxim in 2004. In 2007, Monroe was featured in a short interview titled "My First Time," where she candidly shared her experiences of success and setbacks in the movie industry. Additionally, in 2014, she adorned the cover of the British magazine "Yoga."
Mircea Monroe participated in the "Uncharted Live Action Fan Film," which was released in 2018. The short film is based on the popular video game series "Uncharted" developed by Naughty Dog. It was directed by Allan Ungar and produced by Nathan Fillion, who also stars in the film as the main character, Nathan Drake.
In the fan film, Mircea Monroe plays the role of Elena Fisher, a journalist and love interest of Nathan Drake. The character of Elena is an integral part of the "Uncharted" video games, and her inclusion in the live-action fan film adds depth and familiarity to the adaptation.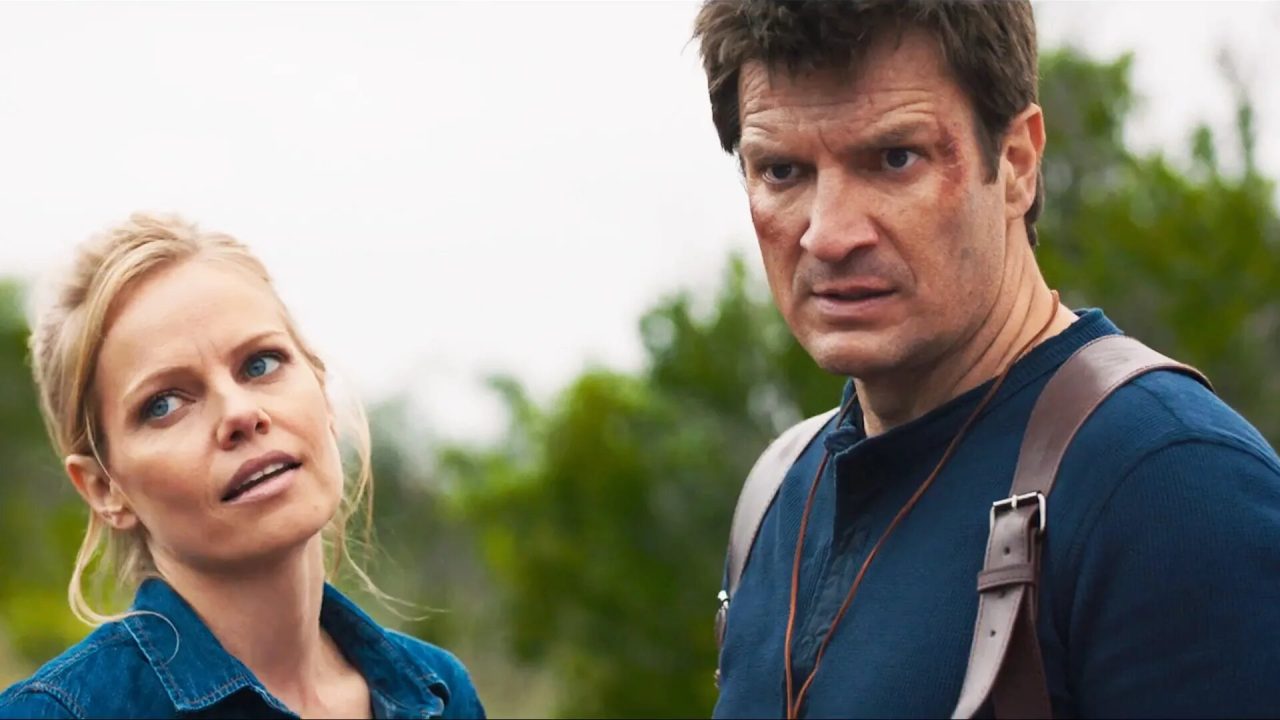 Mircea Monroe and Nathan Fillion in the Uncharted Live Action Fan Film
Mircea Monroe Movies and TV Shows
2018–...

The Rookie

Isabel Bradford

2018

Uncharted Live Action Fan Film

Elena Fisher

2018

Book Club

Cheryl

2012

Magic Mike

Mercedes — Ken's Wife

2011

The Change-Up

Tatiana

2009–2014

White Collar (episode "Identity Crisis")

Tempest

2008–2015

The Mentalist (episode "If It Bleeds, It Leads")

Tara Skye

2008–2014

Sons of Anarchy (episode "Patch Over")

Susie

2005–2014

How I Met Your Mother (episode "Romeward Bound")

Liddy Gates

2004

Cellular

Chloe's Friend

2001–2010

Scrubs (episode "My No Good Reason")

Heather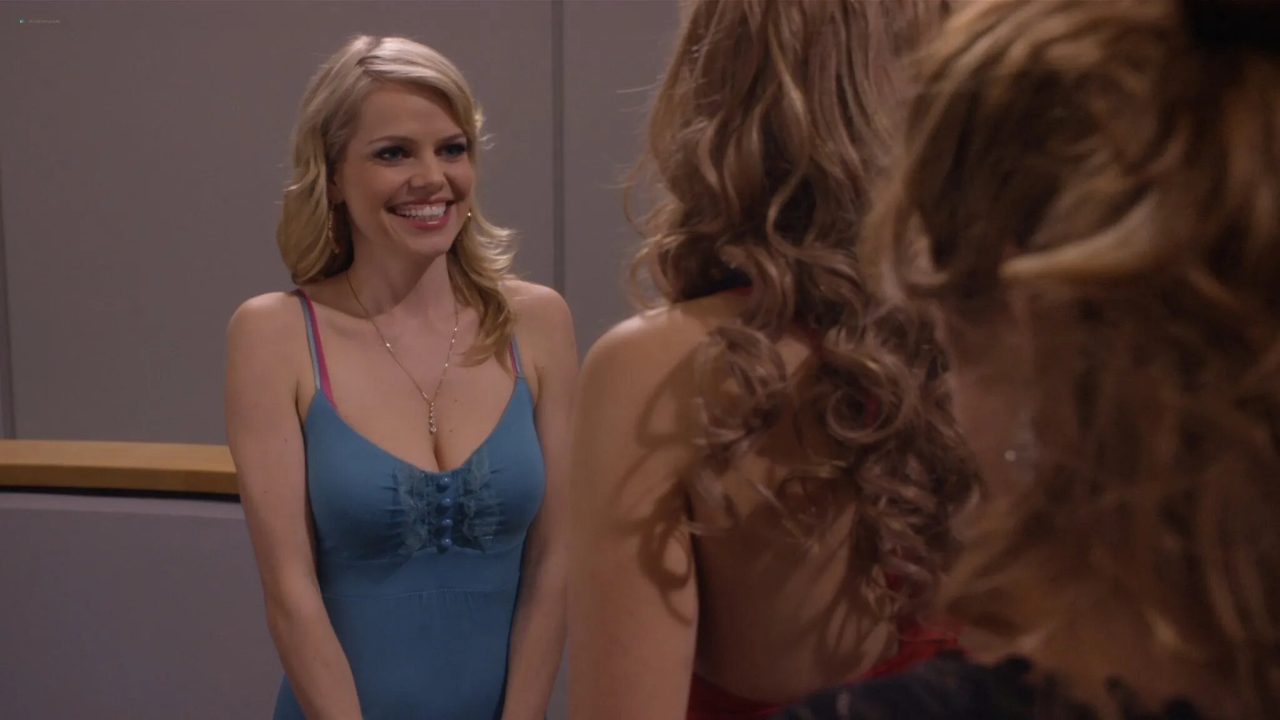 Mircea Monroe in How I Met Your Mother
Mircea Monroe's personal life and family
Since 2017, Mircea Monroe has been in a relationship with British screenwriter, actor, and radio host Stephen Merchant. The couple has chosen not to have children and currently resides together in Los Angeles, where they both continue to pursue their creative careers.
Known for her passion for sports, Monroe maintains a strong and fit physique. As a certified yoga instructor and scuba diver, she indulges in these activities to stay active and connected with nature. Additionally, starting in 2018, the actress has taken up boxing as part of her fitness routine.
Talk Shows
2016

Home & Family

Role: Guest

2016

Hell's Kitchen

Role: Guest

2007

Attack of the Show!

Role: Guest
Mircea Monroe now
Mircea Monroe's creative journey persists as she keeps adding to her list of achievements. In 2020, she took on a minor role in the comedy film "The Opening Act" and followed it up with a performance in the TV movie "High & Tight." Demonstrating her dedication to learning, in August 2021, Monroe successfully completed a continuing education course at Cambridge University, further honing her skills and knowledge.
With nearly 100 roles under her belt, the actress is steadily approaching this impressive milestone in her career. While she remains tight-lipped about her ongoing projects, fans eagerly anticipate her next appearances on the big and small screens, anticipating the magic she will bring to each new role.
Updated:
December 10, 2023