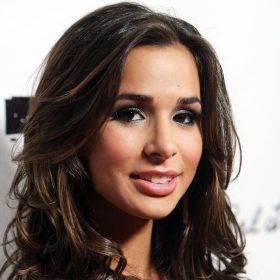 Josie Loren Lopez
Josie Loren is a well-known American actress who has made a mark in both television and film. She gained widespread recognition for her portrayal of young gymnast Kaylie Cruz in the popular sports drama "Make It or Break It." Additionally, Josie made a notable impression with her role as young FBI agent Michelle Vega in the detective drama series "The Mentalist." With almost thirty acting credits to her name, she has also ventured into producing.
What we know about this person
Full name:
Josie Loren Lopez
Date of birth:
March 19, 1987
Zodiac sign:
Birthplace:
Miami, Florida, USA
Marital status:
Married to Matt Leinart
Occupation:
actress, producer
Early life
Josie Loren Lopez, born on March 19, 1987, in vibrant Miami, Florida, was raised in a close-knit, humble family with no ties to the entertainment industry. Her Cuban heritage contributes to her captivating beauty.
Her mother, Mercy Lopez, dedicated her career to education as a middle school teacher in Miami. Josie grew up alongside an older sister and two brothers. Javier Lopez, her elder brother, achieved academic success by graduating from the renowned Harvard University and is now thriving as a commercial litigator.
Josie pursued her passion for performing arts at the esteemed New World School of the Arts, where she honed her skills and nurtured her love for acting. Additionally, during her teenage years, she showcased her talent as a member of the Top Gun All Stars cheerleading squad. After completing high school, Josie ventured to Los Angeles and embarked on her higher education journey at the prestigious University of California. There, she focused on studying the Spanish language and media communications, further expanding her knowledge and skill set.
Career
The aspiring actress made her screen debut in 2006, playing a tiny role as Holly in the popular youth sitcom "Hannah Montana." She had the opportunity to work with the teenage idol of that time, Miley Cyrus, in an episode called "People Who Use People." This experience impressed Josie and inspired her to pursue success in television. In the same year, she appeared in an episode of another popular teen project, the youth detective drama "Veronica Mars."
After appearing in guest roles on several highly-rated TV series and sitcoms, the rising star seriously considered trying her hand at films. However, prominent directors were not rushing to invite the aspiring and relatively unknown actress to their projects, despite her obvious talent. In 2007, thanks to her participation in the television show of popular American stand-up comedian Bill Engvall, Josie caught the attention of up-and-coming filmmaker Diego Nuñez.
The promising director recognized Josie's talent and offered her a pivotal role in his short comedic film, "Hardly Married." This opportunity paved the way for her first venture into feature films, landing a role in the dramatic comedy "Christmas in Paradise," directed by Sheldon Larry. Portraying the character of Blair, Josie's secondary role left a lasting impression.
Building on her growing momentum, Josie made further appearances in sitcoms before securing a role in the comedy-drama "This Is Not a Test." Although her part in the film was brief, the young actress was thrilled to share the screen with esteemed actors such as Hill Harper and Robinne Lee. It was evident that Josie's career was on an upward trajectory. The following year, she showcased her talent as Nicole, the cheerleading captain, in the comedy film "17 Again," starring alongside Zac Efron and Matthew Perry of "Friends" fame.
In that same year, Josie Loren landed a significant role in the captivating TV series "Make It or Break It," which followed the arduous journeys of a group of young gymnasts aspiring to join the Olympic team. The series, which aired from June 2009 to May 2012, garnered widespread acclaim and ran for three seasons comprising 48 episodes. Josie's portrayal in the show propelled her to international fame, capturing the hearts of millions of viewers across different countries. Around the same time, she also appeared in the family feature film "Hatching Pete," produced by Disney.
Alongside her work on "Make It or Break It," Josie made notable appearances in various films and TV series, primarily in guest roles. In 2014, she took on one of the main roles as young FBI agent Michelle Vega in the seventh and final season of the gripping detective TV series "The Mentalist," starring alongside Simon Baker, Tim Kang, Owain Yeoman, and Amanda Righetti. In recent years, Josie has taken a break from the screen to focus on her family, providing her fans with fewer new projects. However, in an interview, she expressed her desire to work with renowned, Oscar-winning actor Sean Penn.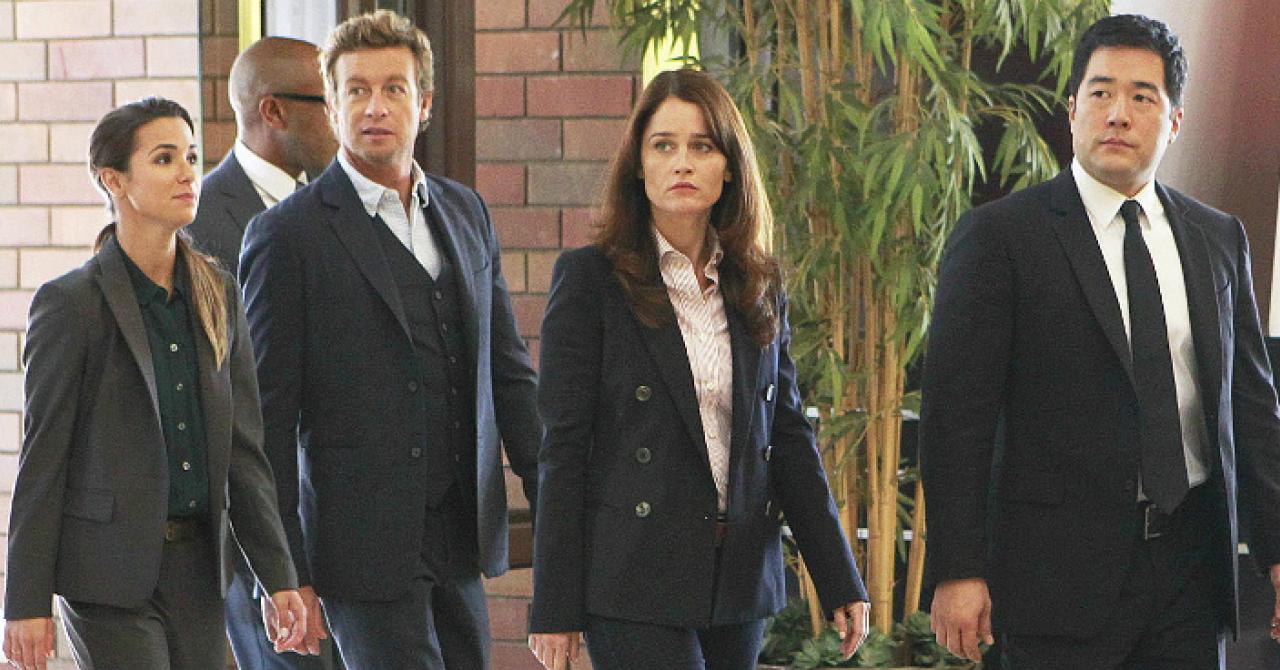 Josie Loren (left) in The Mentalist
Josie Loren Lopez Movies and TV Shows
2013

21 & Over

Pledge Aguilar

2009–2014

Drop Dead Diva (episode "Prom")

Julia Campbell

2009–2012

Make It or Break It

Kaylie Cruz

2009–2011

Castle (episode "The Dead Pool")

Bridget McManus

2009

17 Again

Nicole

2008–2015

The Mentalist

Michelle Vega

2006–2011

Hannah Montana (episode "People Who Use People")

Holly

2005–2011

Medium (episode "Blood Relation")

Amanda's Friend

2004–2019

Veronica Mars (episode "President Evil")

Chloe

2004–2007

Drake & Josh (episode "Battle of Panthatar")

Maria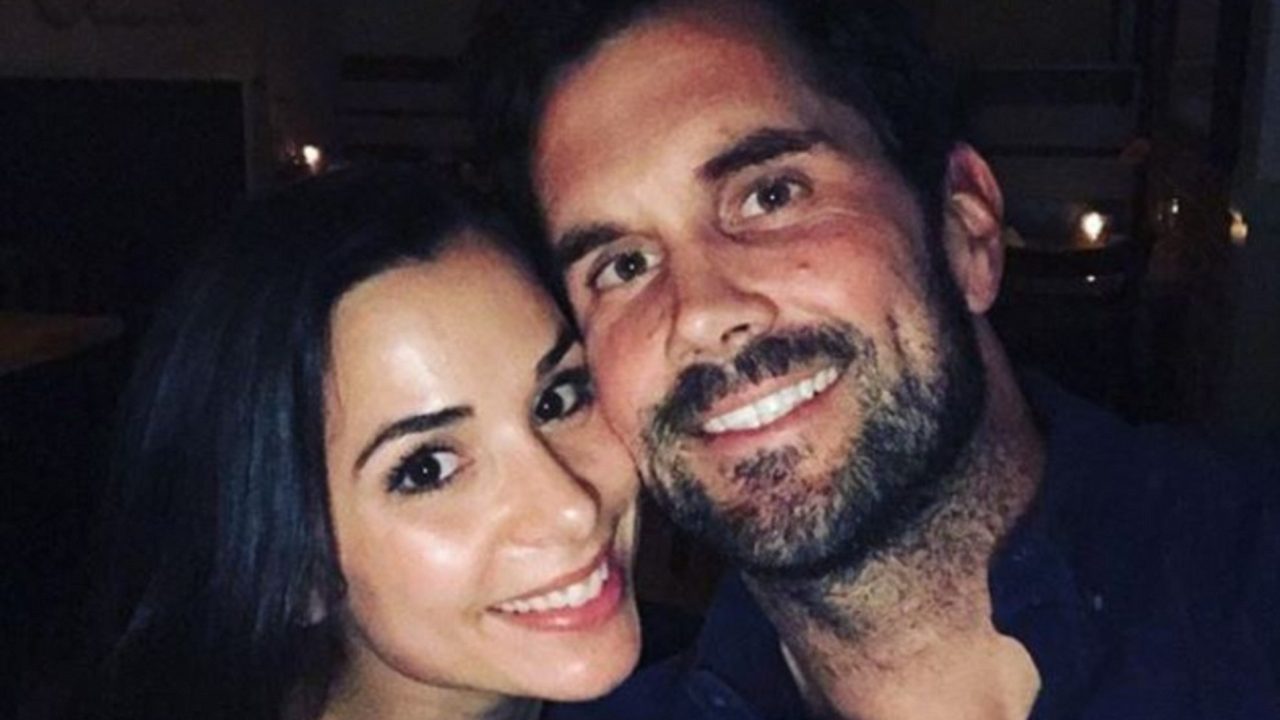 Josie Loren with husband Matt Leinart
Josie Loren's personal life and family
In 2010, Josie Loren, the talented actress from "Make It or Break It," was recognized for her beauty and included in the esteemed list of the most attractive unmarried actresses by the renowned magazine "OK!" In the spring of 2018, Josie became engaged to her partner, former American football player Matt Leinart. Their love story blossomed, and in January 2020, they joyfully welcomed their first child, a son named Cayson Asis Leinart. The happiness continued to grow as they announced the arrival of their second son, Cannon Asis Leinart, in May 2021.
It is worth mentioning that Matt Leinart had a previous romantic relationship with professional American basketball player Brynn Cameron, with whom he shares a son. Although their relationship did not work out, Matt remains committed to maintaining a warm and involved relationship with his firstborn, actively participating in his life.
During his successful football career, Matt Leinart gained immense popularity and was highly sought after by filmmakers. He frequently received invitations for cameo roles in various projects, including the comedy film "The House Bunny," where he had the opportunity to star alongside Anna Faris.
Updated:
September 26, 2023