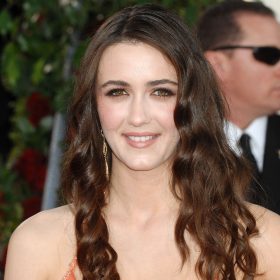 Madeline Rose Zima
Madeline Zima, an American film actress of Polish descent, has built an impressive career with numerous film and TV appearances. Throughout her career, she has received multiple nominations for prestigious awards such as the YoungStar Award and Young Actor. Madeline gained worldwide recognition at the young age of 8 when she portrayed the character of Grace Sheffield in the popular sitcom "The Nanny." The success of the show even inspired the creation of the Russian series "My Fair Nanny," based on its concept.
What we know about this person
Full name:
Madeline Rose Zima
Date of birth:
September 16, 1985
Zodiac sign:
Birthplace:
New Haven, Connecticut, USA
Occupation:
actress, producer
Early life
Madeline Rose Zima, on September 16, 1985 in New Haven on the East Coast of the United States, comes from a diverse heritage. With German, Italian, Irish, and Polish roots, it's challenging to pinpoint her nationality precisely. Madeline's last name comes from her Polish dissident grandfather, though sources differ on whether it was her maternal grandmother (Mary Zima) or her father, Dennis Zima, who had Polish ancestry.
When Madeline was just a child, her family relocated to Phillipsburg, New Jersey. It was during this time that she embarked on her television career, starring in commercials for laundry detergent. Around the same period, her younger sister Vanessa Zima was born. Two years later, the family welcomed another daughter, Yvonne Zima. Remarkably, all three sisters went on to pursue acting careers.
Career
At the age of 8, Madeline Zima landed her breakthrough role as the adorable Gracie Sheffield in the comedy series "The Nanny" in 1993. Despite the Sheffield family being portrayed as a large family, Madeline was one of the few child actors on the set. Reflecting on her experience, she revealed in interviews that working on this role forced her to mature at a young age. Madeline Zima portrayed Gracie throughout the show's six seasons.
Another significant role for Madeline was Mia Lewis in the series "Californication." Mia, a teenage girl, served as a negative character in the storyline. She blackmailed the main character, portrayed by David Duchovny, and even stole his manuscript. This role provided an interesting departure for the kind-hearted and devout Madeline. She appeared in four seasons of the series, participating in the filming of 28 episodes.
Madeline Zima made her debut in feature films with "The Hand That Rocks the Cradle," a thriller directed by Curtis Hanson, released in 1992 when she was 7 years old. In the film, she portrayed Emma Bartel, the daughter of the main character, played by Annabella Sciorra. The movie also starred Matt McCoy as the father and Rebecca De Mornay as the main villain. "The Hand That Rocks the Cradle" received a nomination for a Saturn Award for Best Horror Film.
Madeline Zima's extensive filmography includes numerous notable roles. She has appeared in many beloved television series such as "Gilmore Girls," "Grey's Anatomy," "Twin Peaks," "The Vampire Diaries," and "Heroes." One of her standout film performances, according to critics, was as Brianna in "A Cinderella Story" alongside Hilary Duff. Another noteworthy role was Jill Chase in the movie "The Collector," where she acted alongside Josh Stewart and Michael Reilly Burke.
Madeline Zima has showcased her versatility by portraying a wide range of characters, including sweet girls, villains, and femme fatales. One of her most unique experiences was in the comedy-drama "The Family Tree," directed by Vivi Friedman. In this film, she had a kissing scene with Selma Blair, which she considers an unusual and memorable moment in her career.
Furthermore, Madeline has expressed her aspiration to land a role in a film based on a classic literary work. Her dream role involves playing a girl born in the 1940s, highlighting her interest in period pieces and the opportunity to delve into a character from a different era.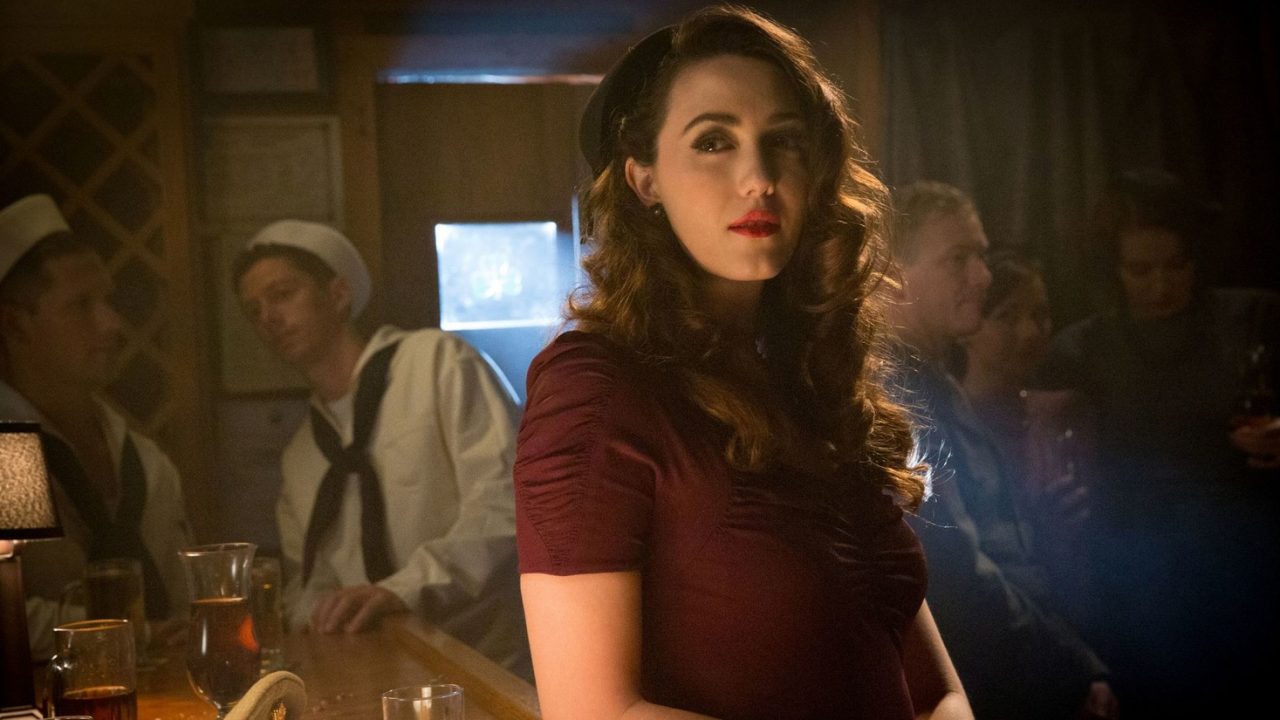 Madeline Zima in The Vampire Diaries (episode "We'll Always Have Bourbon Street")
Madeline Rose Zima Movies and TV Shows
2019–...

Doom Patrol

Space Case

2018–...

You (episode "Farewell, My Bunny")

Rachel

2017

Twin Peaks (episodes "Part 1", "Part 2")

Tracey Barberato

2011–2017

Grimm (episode "Maiden Quest")

Emily Troyer

2009–2017

The Vampire Diaries (episode "We'll Always Have Bourbon Street")

Charlotte

2009

The Collector

Jill Chase

2007–2014

Californication

Mia Lewis

2006–2010

Heroes

Gretchen Berg

2005–...

Grey's Anatomy (episode "Forever Young")

Marissa

2004

A Cinderella Story

Brianna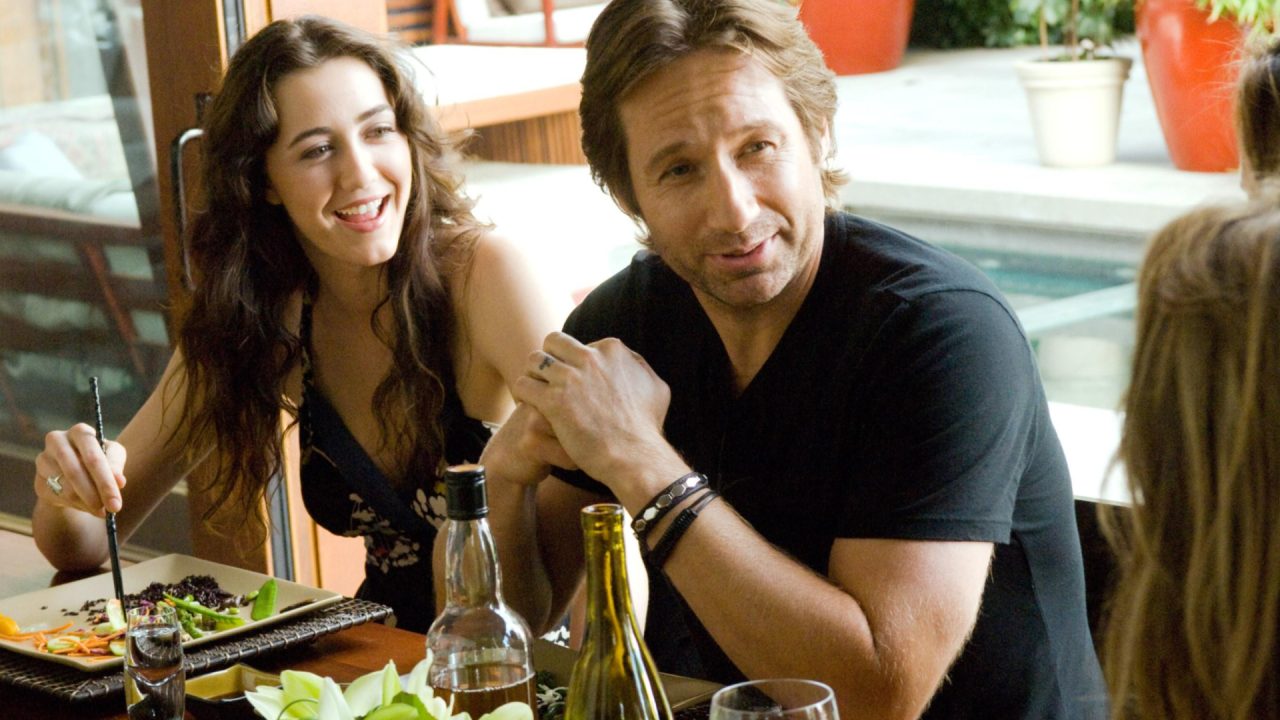 Madlen Zima and David Duchovny in Californication
Madeline Zima's personal life and family
Madeline Zima maintains a private personal life and does not often share details with the public. While she is not married and does not have children, she prefers to keep specifics about her relationships private. However, she has mentioned that she finds Sean Connery to be an ideal man, indicating her admiration for the late actor.
In terms of her personal interests and hobbies, Madeline enjoys engaging in adventurous activities. She finds standard "romantic" dating unappealing and prefers more thrilling experiences. Outside of her work in the entertainment industry, she finds enjoyment in activities such as horse riding, snowboarding, and swimming.
Madeline Zima now
Madeline Zima's acting career continues to thrive as she takes on new projects. In 2022, she appeared in the thriller film "Diary of a Spy" alongside Tamara Taylor, as well as the horror film "Hypochondriac". Additionally, she has been involved in the upcoming film "Wink," which is set to be released in 2024. While details about the film are limited, it is known that it is produced by Cynthia Bravo.
Furthermore, Madeline Zima is also starring in the sci-fi series "Grendel". This venture into the world of science fiction allows her to explore a different genre and expand her range as an actress.
Updated:
December 10, 2023