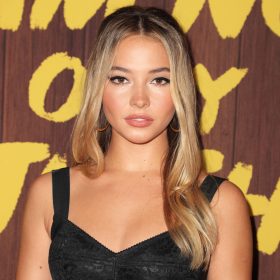 Madelyn Renee Cline
Madelyn Cline, the talented American actress and model, has gained recognition for her versatility displayed in the hit TV series "Outer Banks". Alongside her acting career, Madelyn has formed valuable partnerships with esteemed modeling agencies like Millie Lewis of Charleston and FFT Models. Beyond her professional endeavors, Madelyn finds joy in exploring new destinations, nurturing her mind and body through yoga, immersing herself in captivating TV series, and indulging in the occasional shopping spree.
What we know about this person
Full name:
Madelyn Renee Cline
Date of birth:
December 21, 1997
Zodiac sign:
Birthplace:
Goose Creek, South Carolina, USA
Occupation:
actress, model
Early life
Born on December 21, 1997, in the picturesque town of Goose Creek, South Carolina, Madelyn Renee Cline possesses a magnetic presence that sets her apart. With an engineer father, Mark Cline, and a real estate broker mother, Pam Cline, Madelyn Cline's upbringing was nurtured by supportive parents who recognized her undeniable charm and talent from an early age. It wasn't long before advertisers recognized her potential too, propelling her into the world of commercials where she collaborated with esteemed brands like T-Mobile and SunnyD, marking the auspicious beginning of her flourishing commercial career.
Despite enrolling in university after high school, Madelyn's insatiable thirst for creativity and the beckoning call of television beckoned her elsewhere. Thus, with determination in her heart, she made the bold decision to leave her studies behind and embark on an exciting journey to the entertainment hub of Los Angeles.
Through a unique blend of charisma, talent, and ambition, Madelyn Cline is carving her path in the industry, captivating audiences and leaving an indelible mark. With her magnetic allure, she is poised to make a significant impact in the realm of entertainment, inspiring and captivating viewers with her unparalleled skills.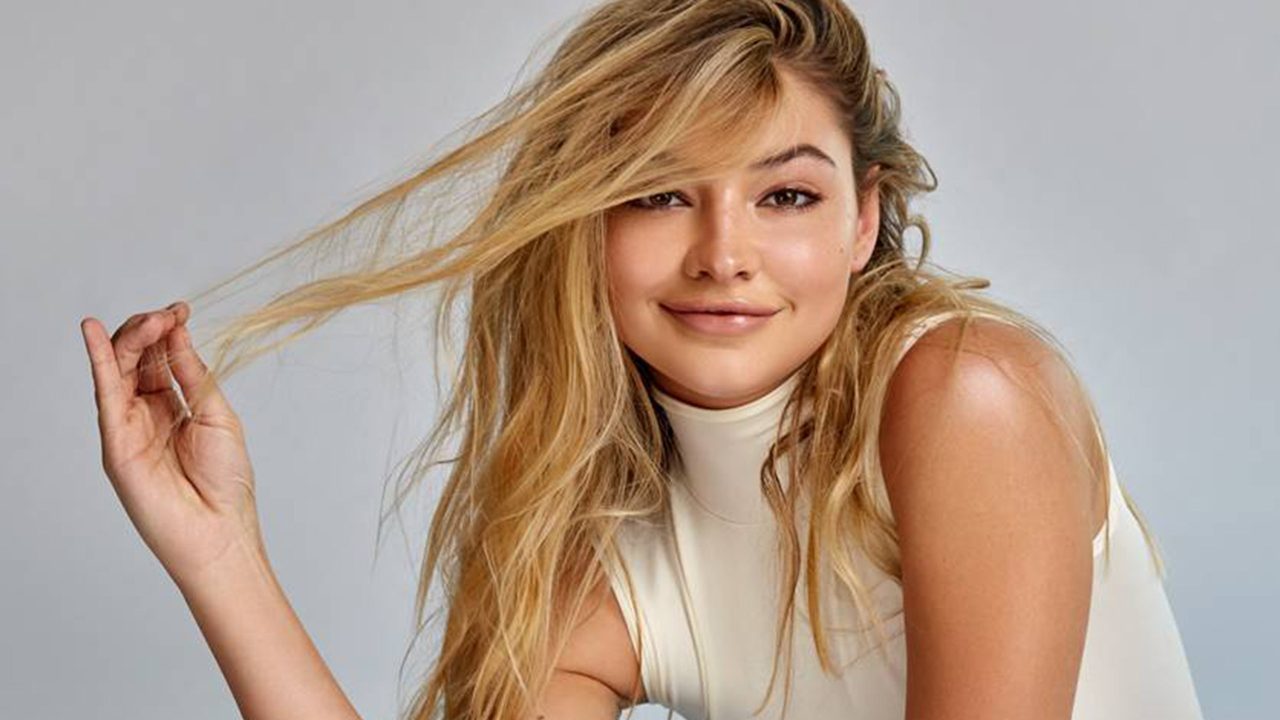 Madelyn Cline
Career
In 2011, Madelyn Cline embarked on her cinematic journey with a lesser-known film titled "23rd Psalm: Redemption", marking her auspicious film debut. She later graced the screen with a minor portrayal as Chloe in the thought-provoking movie "Boy Erased". Furthermore, she showcased her remarkable talent through various supporting roles in American TV series, notably leaving an indelible mark as Tina in the acclaimed show "Stranger Things". Throughout this period, Madelyn actively immersed herself in auditions, displaying her versatility to captivate the discerning eyes of American studios.
However, it was her pivotal role as Sarah Cameron, the resolute female protagonist in the captivating Netflix series "Outer Banks", that truly propelled Madelyn into the spotlight. The year 2018 marked a turning point in her career as she triumphed during the rigorous casting process and secured the coveted role. Filming the inaugural season consumed over a year and a half, during which Madelyn's unwavering dedication to the project kept her focused, rejecting tempting distractions. The picturesque landscapes of her native South Carolina became the perfect backdrop for the series, immersing her in familiar surroundings.
The much-anticipated premiere of "Outer Banks" on April 15, 2020, triggered an outpouring of acclaim from viewers worldwide, catapulting Madelyn's popularity to unprecedented heights. So convincing was her portrayal that journalists and fans alike affectionately began associating her with her on-screen character, Sarah, during press conferences and fan events. Through her compelling performance, Madelyn played a pivotal role in the series' meteoric rise, transcending boundaries and captivating audiences far beyond the American borders.
July 30, 2021, marked the eagerly awaited release of the second season of "Outer Banks". Amidst the demanding schedule of filming the highly anticipated third season, Madelyn skillfully balanced her commitments, gracefully embracing supporting roles in projects such as "What Breaks the Ice" and "Glass Onion". While fervently pursuing her acting career, she continues to exude her unique charm in the world of modeling, collaborating with prestigious agencies and esteemed advertising companies.
The phenomenal success of "Outer Banks" has garnered numerous nominations and accolades, cementing its position as an exceptional series. Notably, in late 2020, it triumphed at the prestigious People's Choice Awards, capturing hearts with its exceptional storytelling. Madelyn's on-screen chemistry and magnetic kiss earned her the coveted MTV Movie & TV Award for Best Kiss in 2021. While her accolades may be modest at present, it is vital to acknowledge that her remarkable journey in the entertainment industry is still in its nascent stages.
Beyond her remarkable acting prowess, Madelyn's enterprising spirit shines through as she deftly capitalizes on her soaring popularity. Collaborating with the esteemed sportswear brand Set Active, she curates a captivating capsule collection, showcasing her distinctive style. Moreover, her partnership with the eco-conscious swimwear brand Aro Swim demonstrates her commitment to sustainable fashion, further augmenting her influence within the media landscape.
In conclusion, Madelyn Cline's extraordinary talent, coupled with her unwavering dedication, has propelled her towards an exciting trajectory in the entertainment realm. Her magnetic presence and captivating performances make her an exceptional force to be reckoned with, promising a future adorned with accolades and countless years of enchanting audiences worldwide.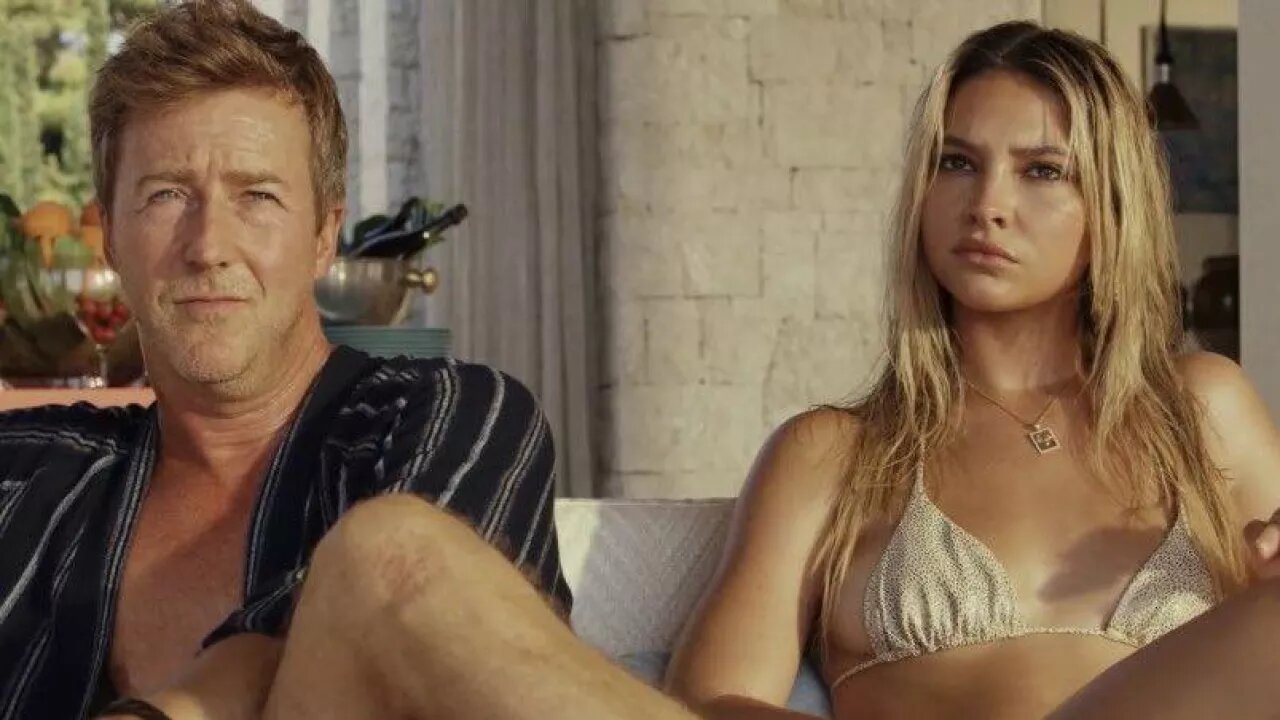 Madelyn Cline and Edward Norton in Glass Onion
Madelyn Renee Cline Movies and TV Shows
2022

Glass Onion

Whiskey

2020–...

Outer Banks

Sarah Cameron

2021

This Is the Night

Sophia Larocca

2020

What Breaks the Ice

Emily

2019

The Giant

Olivia

2018

Boy Erased

Chloe

2016–2018

Vice Principals

Taylor Watts

2016

Stranger Things

Tina

2016

Savannah Sunrise

Willow

2013–2018

The Originals

Jessica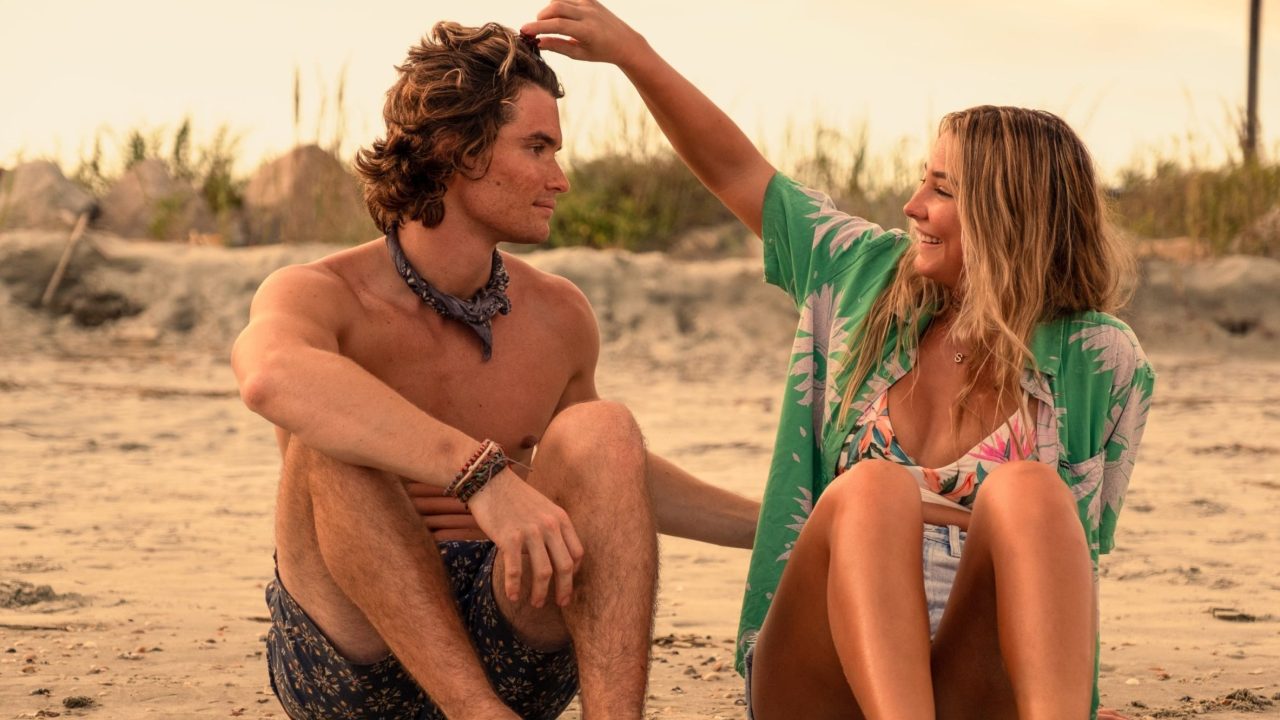 Madelyn Cline and Chase Stokes in Outer Banks
Talk Shows
March 10, 2023

The Late Late Show with James Corden

Role: Guest

November 24, 2022

The Tonight Show Starring Jimmy Fallon

Role: Guest

February 20, 2023

The View

Role: Guest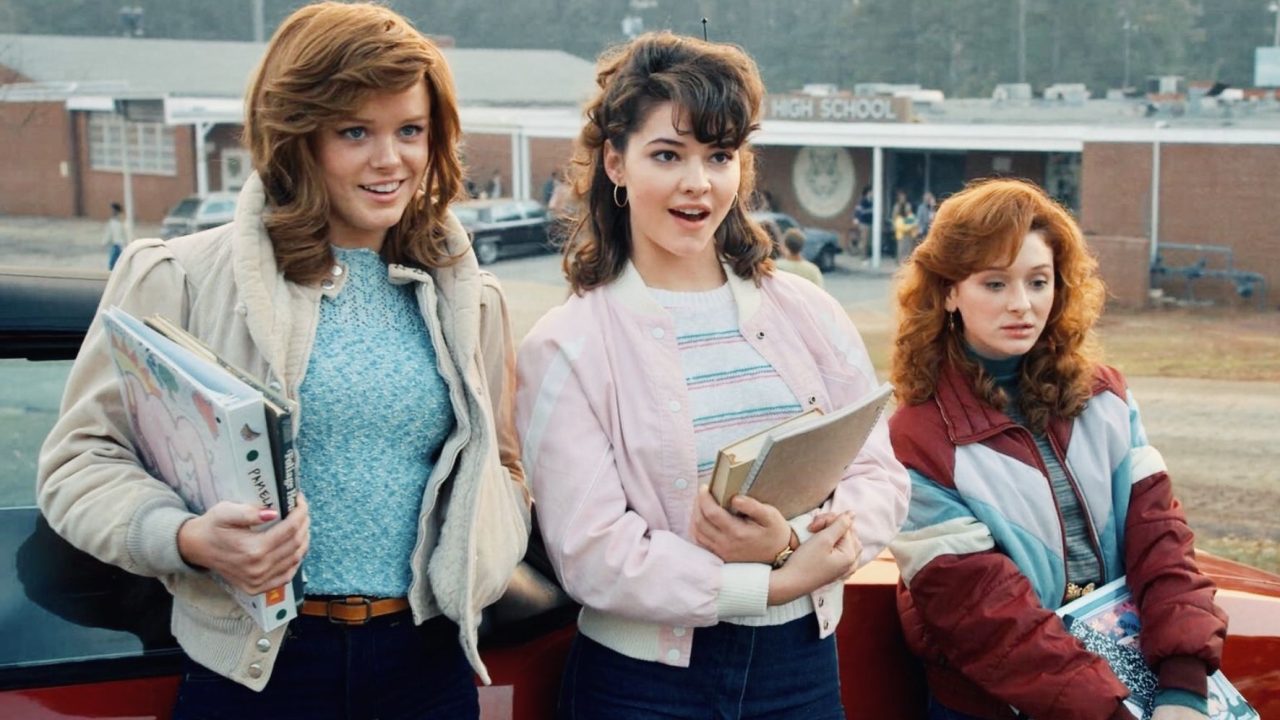 Madelyn Cline (at center) as Tina in Stranger Things
Madelyn Cline's personal life and family
Madelyn Cline maintains a close relationship with her parents and the filming of "Outer Banks" in her hometown allowed for more frequent interactions. Interestingly, she discovered that some of her co-stars on the show were actually old acquaintances. When the COVID-19 quarantine was imposed, Madelyn and several other cast members decided to live together, forming a close-knit family unit. According to the actress, this experience strengthened their bond and created a genuine sense of family.
Currently, Madelyn Cline is not married. Following the release of "Outer Banks," there were speculations about her romantic involvement with her on-screen partner, Chase Stokes. In June 2020, the actors confirmed their relationship. However, they eventually decided to part ways, as Madelyn revealed in October 2021. As of now, there is no information available about Cline's current romantic relationship.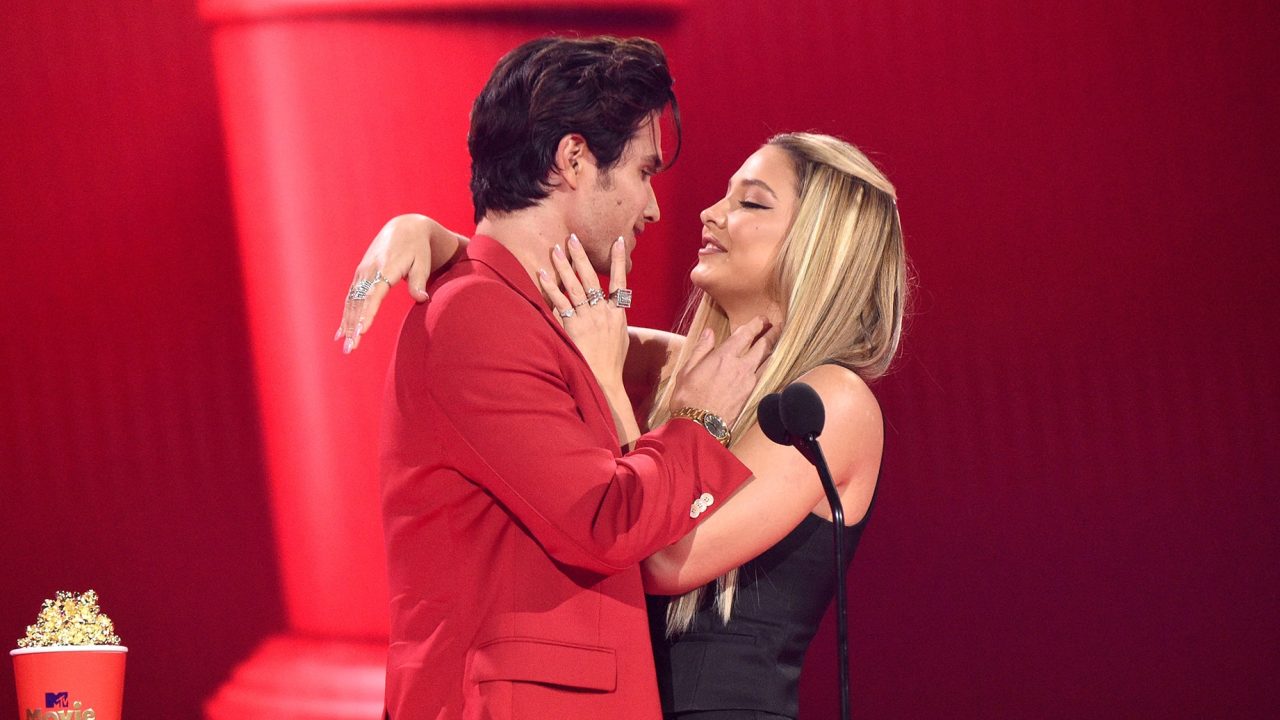 Madelyn Cline with her ex-boyfriend and Outer Banks co-star Chase Stokes
Madelyn Cline now
Madelyn Cline is 25 years old and actively pursuing her career as a film and television actress as well as a model. Currently, she is involved in filming the third season of the popular series "Outer Banks". In addition to her work in films and television, Madelyn frequently appears in TV commercials and is often invited as a guest on various American TV shows.
Madelyn Cline is also known for her active presence on social media platforms. She maintains accounts on numerous social networks, regularly updating them with new photos, posts, and even advertisements. Her face has become highly recognizable among American teenagers, and she currently boasts a following of 12.5 million subscribers.
With the guaranteed success of the third season of "Outer Banks", Madelyn's popularity is expected to soar even higher. Audiences can anticipate her appearance in new films in the near future. Madelyn has emerged as one of the most promising actresses in the American film industry, and it is clear that she possesses the talent and potential to make a significant impact on the world of cinema for many years to come.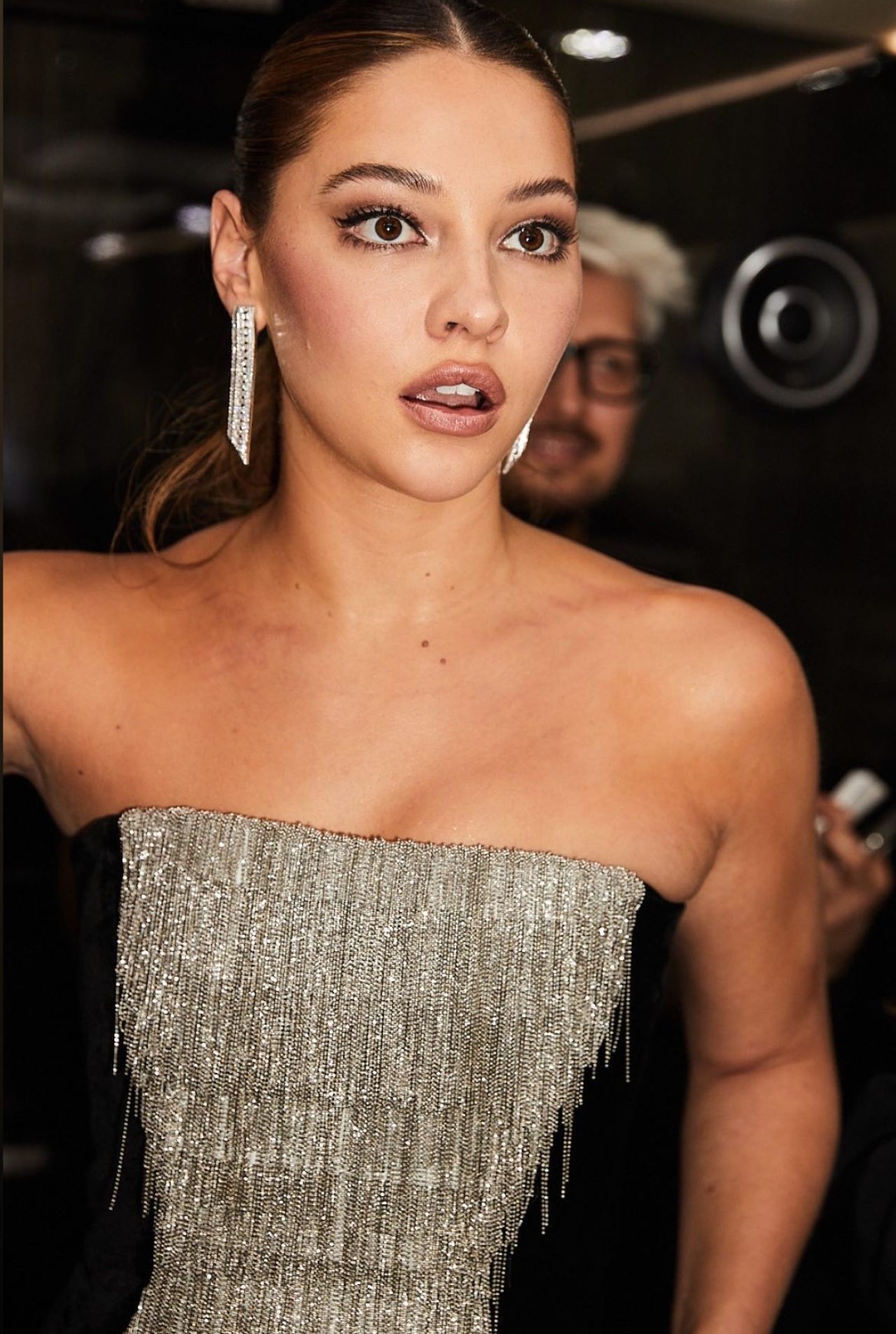 Madelyn Cline at the Met Gala (May 1, 2023)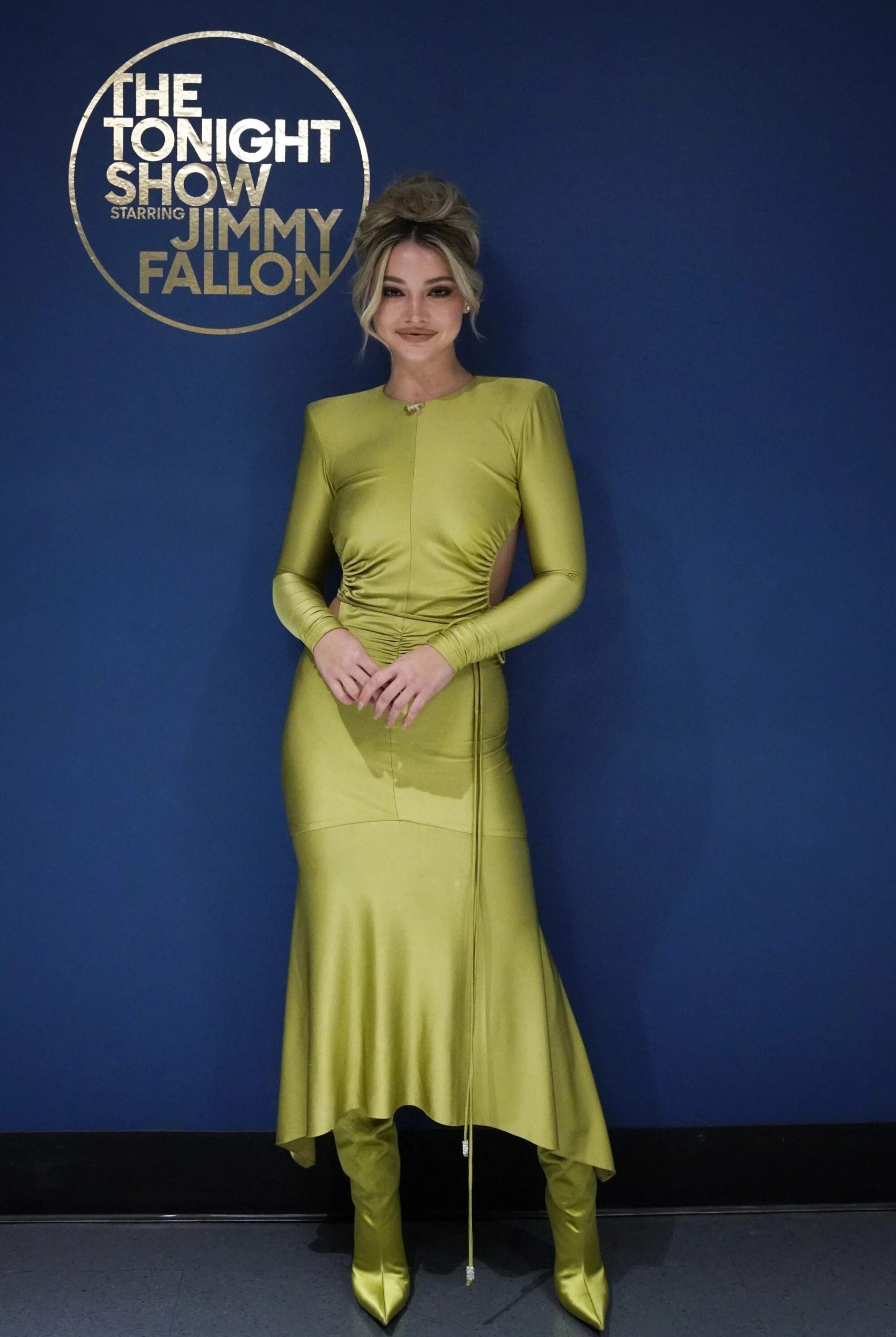 Madelyn Cline at the backstage of The Tonight Show Starring Jimmy Fallon
Updated:
December 10, 2023