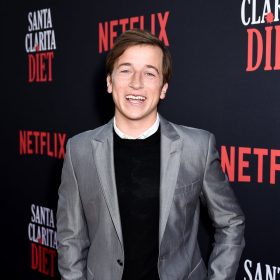 Skyler Gisondo
Skyler Gisondo is an accomplished American actor recognized for his appearances in popular television shows and series. With a career that started at a young age, he has amassed an impressive portfolio, excelling in comedies, soap operas, and family films. Skyler has also demonstrated his versatility as a voice actor, notably bringing the lovable golden retriever puppy, B-Dawg, to life with his captivating voice.
What we know about this person
Date of birth:
June 22, 1996
Zodiac sign:
Birthplace:
Palm Beach, Florida, USA
Early life
Skyler Gisondo was born on July 22, 1996, in Palm Beach, Florida. The town is known for its well-developed resort atmosphere and perpetual summer climate. His parents, Ron Gisondo and Stacey Burke, are both ocean engineers and have no connection to the acting industry. Ron Gisondo's heritage hints at American and Italian roots, while Stacey Burke is of Jewish descent.
Growing up, Skyler attended United Synagogue Youth programs, likely influenced by his mother's background. One of these programs took him to Israel, providing him with a unique experience. He completed his high school education at Milken Community High School, the oldest and largest Jewish school in the United States, in 2014.
After high school, Skyler pursued his passion for acting by attending the film school at the University of Southern California. However, due to a busy schedule, he had to interrupt his studies for the time being. Despite this, he plans to return and finish his education. Skyler embarked on his acting journey at the age of 6, landing his first role in a pizza commercial. His mother played an active role in promoting his talent, submitting his photos to various talent shows and casting agencies.
Career
In 2006, Skyler Gisondo showcased his vocal talents by lending his voice to the adorable character B-Dawg in the "Air Buddies" film series. This collaboration spanned over six years and included six full-length episodes, making B-Dawg and Skyler's voice synonymous with the beloved puppy character. Other actors who voiced the different puppies throughout the series included Tom Everett Scott, Molly Shannon, Dominic Scott Kay, Tucker Albrizzi, and Henry Hodges, among others.
Throughout his career, Skyler has been actively involved in various television series since 2003, often taking on smaller roles. Notably, he starred in more than 30 episodes of the sitcom "The Bill Engvall Show" in 2009, portraying the character Bryan Pearson.
From 2010 to 2012, he also appeared in 10 episodes of the series "Psych" as the young Shawn. In 2022, he ventured into the comedy mystery genre with a starring role in the first season of the TV show "The Resort."
In 2006, Skyler Gisondo made his debut in a feature film with a role in the drama "Jam," directed by Craig Serling. He had the opportunity to act alongside Jeffrey Dean Morgan, portraying the character's son Robert. This early experience in the film industry helped set the stage for his future acting career.
In 2012, Gisondo had a minor role in the superhero film "The Amazing Spider-Man," which starred Andrew Garfield, Emma Stone, Rhys Ifans, and a talented ensemble cast. He portrayed Howard Stacy, the brother of one of the main characters in the film.
In 2014, Skyler Gisondo auditioned for the role of Nick, Larry Daly's son, in the third installment of the "Night at the Museum" trilogy, titled "Secret of the Tomb." The trilogy revolves around a security guard, portrayed by the talented Ben Stiller, who works at a museum where the exhibits come to life.
In "Night at the Museum: Secret of the Tomb," Skyler Gisondo had the chance to work alongside a talented ensemble cast that included Owen Wilson, Steve Coogan, Ricky Gervais, Dan Stevens, Rebel Wilson, Rami Malek, Patrick Gallagher, Dick Van Dyke, and the iconic Hugh Jackman, who made a special appearance as himself.
This star-studded lineup added to the excitement and entertainment value of the film, creating memorable moments for audiences to enjoy.
Since 2014, Skyler Gisondo has been involved in over 10 significant film projects. One notable role he portrayed was Jared in the teen comedy "Booksmart." Working alongside talented co-stars such as Beanie Feldstein as Molly Davidson, Caitlin Deaver as Amy Antsler, and Lisa Kudrow as Charmaine Antsler, Skyler delivered a memorable performance in the film.
Additionally, he took on a leading role in "Feast of the Seven Fishes," where he played Tony, a Catholic young man introducing his Protestant girlfriend Beth to his family during a Christmas weekend. Skyler's contributions to these projects have further solidified his presence in the film industry.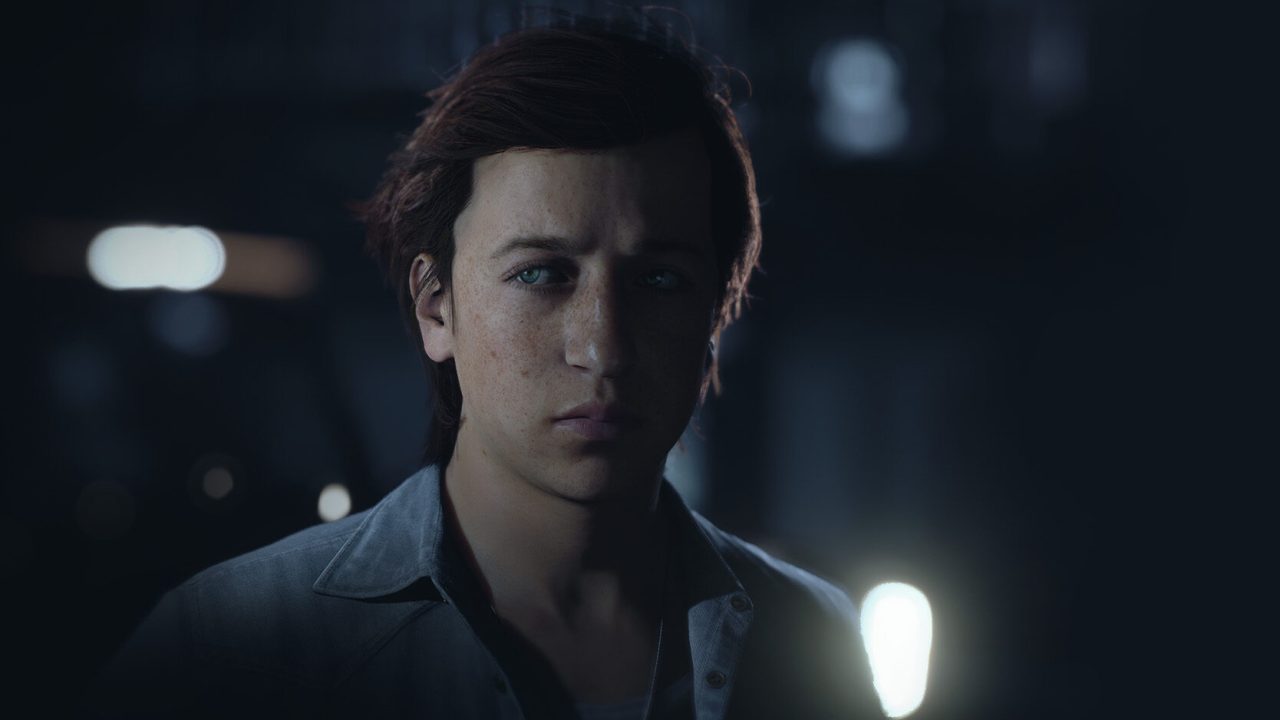 Skyler Gisondo's character in the video game The Quarry
Skyler Gisondo Movies and TV Shows
2021

Licorice Pizza

Lance Brannigan

2015

Vacation

James Griswold

2014

Night at the Museum: Secret of the Tomb

Nick Daley

2014

The Amazing Spider-Man 2

Howard Stacy

2012

The Amazing Spider-Man

Howard Stacy

2011–2018

Once Upon a Time (episode "Good Form")

Devin

2005–2020

Criminal Minds (episode "What Fresh Hell?")

Boy #1

2004–2012

House M.D. (episode "Cane and Able")

Clancy Green

2000–2015

CSI: Crime Scene Investigation (episode "Leaving Las Vegas")

Danny Curtis

1994–2009

ER (episodes "21 Guns" & "Bloodline")

Timmy Jankowski
Skyler Gisondo's personal life and family
Skyler Gisondo and Ari Haagen have been in a relationship for four years. Their journey began with a memorable prom invitation, creatively orchestrated with the assistance of Ben Stiller, Robin Williams, and a lovable monkey named Crystal.
Recently, the couple expanded their bond by welcoming an adorable furry companion—a precious little dog who steals their hearts and graces their social media with delightful snapshots. Currently, Skyler and Ari reside in the scenic coastal city of Manhattan Beach, California.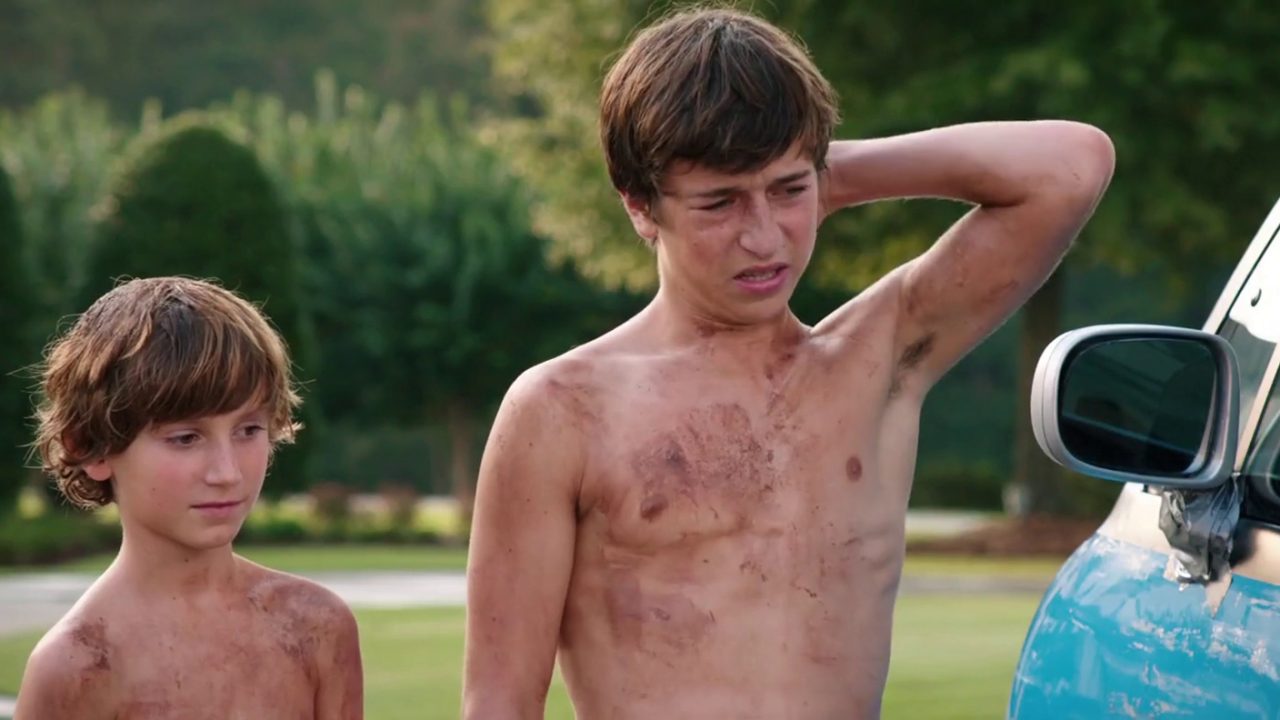 Skyler Gisondo (R) in Vacation
Skyler Gisondo now
In 2021, Skyler Gisondo showcased his talent in two notable films. In "The Starling," he portrayed the character of Dickie, collaborating with renowned actors such as Melissa McCarthy and Chris O'Dowd. The same year witnessed the release of the critically acclaimed comedy-drama film "Licorice Pizza," which garnered three Academy Award nominations and was recognized by the American Film Institute as one of the top films of 2021.
Continuing his active involvement in the acting world, Skyler Gisondo can be seen in projects like "The Resort," "Fairfax," and "The Righteous Gemstones." His versatility also extends to voice acting, including contributions to various computer games. With his youthful energy and talent, it is highly anticipated that Skyler will captivate audiences with exciting new roles in the near future. As he turns 27, he stands at the threshold of his prime, poised to shine even brighter in his career.
Updated:
September 26, 2023