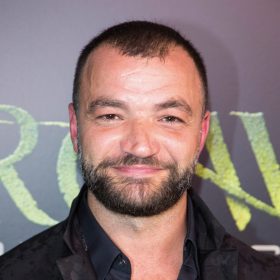 Nick Emad Tarabay
Nick E. Tarabay is a Lebanese-American actor with a portfolio of around 50 projects. Despite this concise filmography, he's celebrated for his distinctive and unforgettable performances. He's best recognized for his contributions to the TV series "Spartacus: Blood and Sand" and the film "Star Trek Into Darkness". Additionally, he has graced popular series like "The Sopranos", "Castle", "Arrow", and "Stargirl".
What we know about this person
Full name:
Nick Emad Tarabay
Date of birth:
August 24, 1975
Zodiac sign:
Birthplace:
Beirut, Lebanon
Early life
Born on August 28, 1975, in Beirut to a prominent Lebanese family, Nick Emad Tarabay's parents emphasized the importance of education. However, his energetic nature often made academic pursuits a challenge. Outside the classroom, he shone, particularly in his love for soccer. He once mentioned in an interview that he occasionally slept with a soccer ball by his side.
Growing up in the disciplined Tarabay household, Nick often sought to bring humor, especially to his stern father. This ability to lighten the mood not only helped him navigate challenges but also kindled his interest in acting. After completing his education, he relocated to New York. Before diving into acting, he took up roles as a sales representative at prestigious brands like Hugo Boss and Gucci. Concurrently, he honed his acting skills at the T. Schreiber Studio and showcased his talent in Off-Off-Broadway productions.
Career
Nick's television journey began in 2000 with a brief stint as a dancer in the renowned American series "Sex and the City". This was followed by appearances in "The Sopranos". These initial roles cemented his aspiration to delve deeper into the world of acting. By 2004, he found himself in Los Angeles, furthering his acting studies with Larry Moss.
While he began on the theater stage, his striking features soon had him in demand for various television guest spots. His credits include "CSI: Miami", "Without a Trace", "NCIS", and "Moonlight". Between 2008 and 2009, he portrayed the fiery police lieutenant, Axel Finet, in "Crash".
2010 marked a pivotal year for Nick when he secured a pivotal role in "Spartacus: Blood and Sand", portraying Ashur, a former gladiator turned spy. This role not only amplified his recognition in the US but also internationally. He reprised this character in 2011's "Spartacus: Gods of the Arena".
Subsequent years saw him in series like "Person of Interest", "Burn Notice", and "Major Crimes". He also portrayed the notorious Captain Boomerang in "Arrow". 2013 had him joining the ensemble cast of "Star Trek Into Darkness", sharing the screen with the likes of Chris Pine, Zachary Quinto, and Benedict Cumberbatch, where he took on the role of a Klingon. This sci-fi blockbuster, which raked in over $460 million, earned an Oscar nomination and catapulted Nick into Hollywood's elite circle. He later participated in projects like "Death Valley" and "The Veil", the latter starring Jessica Alba.
Between 2017 and 2018, he was seen as Cotyar Ghazi in "The Expanse". Concurrently, he featured in "Pacific Rim: Uprising". 2019 had him lending his voice to characters in video games: Haluk in "Anthem" by Bioware and Jamal in "Call of Duty: Modern Warfare". The subsequent year, he embraced the role of the antagonist, Eclipso, in the sci-fi series "Stargirl" by DC Comics.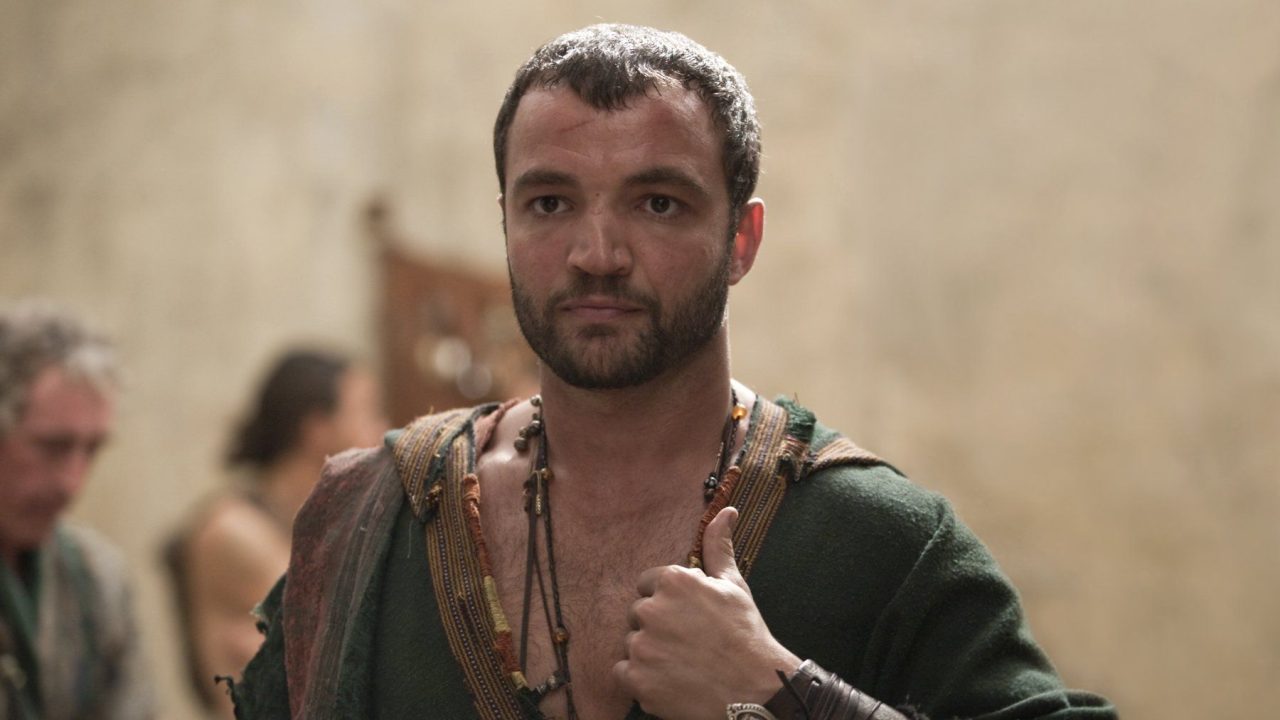 Nick E. Tarabay in Spartacus
Nick Emad Tarabay Movies and TV Shows
2020–...

Stargirl

Eclipso

2018

Pacific Rim: Uprising

Sonny

2015–2022

The Expanse

Cotyar Ghazi

2013

Star Trek Into Darkness

Klingon

2012–2020

Arrow

Digger Harkness / Captain Boomerang

2010–2013

Spartacus: Blood and Sand

Ashur

2010

Spartacus: Gods of the Arena

Ashur

2009–2016

Castle (episode "Dead Red")

Vasily Zhirov

2002–2012

CSI: Miami (episode)

Neil Massey

1999–2007

The Sopranos

Matush
Nick E. Tarabay's personal life and family
Nick is quite reserved when it comes to his private life. While it's known that he's never tied the knot and doesn't have children, he's an avid sports enthusiast, with soccer being his favorite. He even played in Lebanon's semi-professional soccer league during his younger days. Away from the limelight, he indulges in photography, though he remains private about his captures.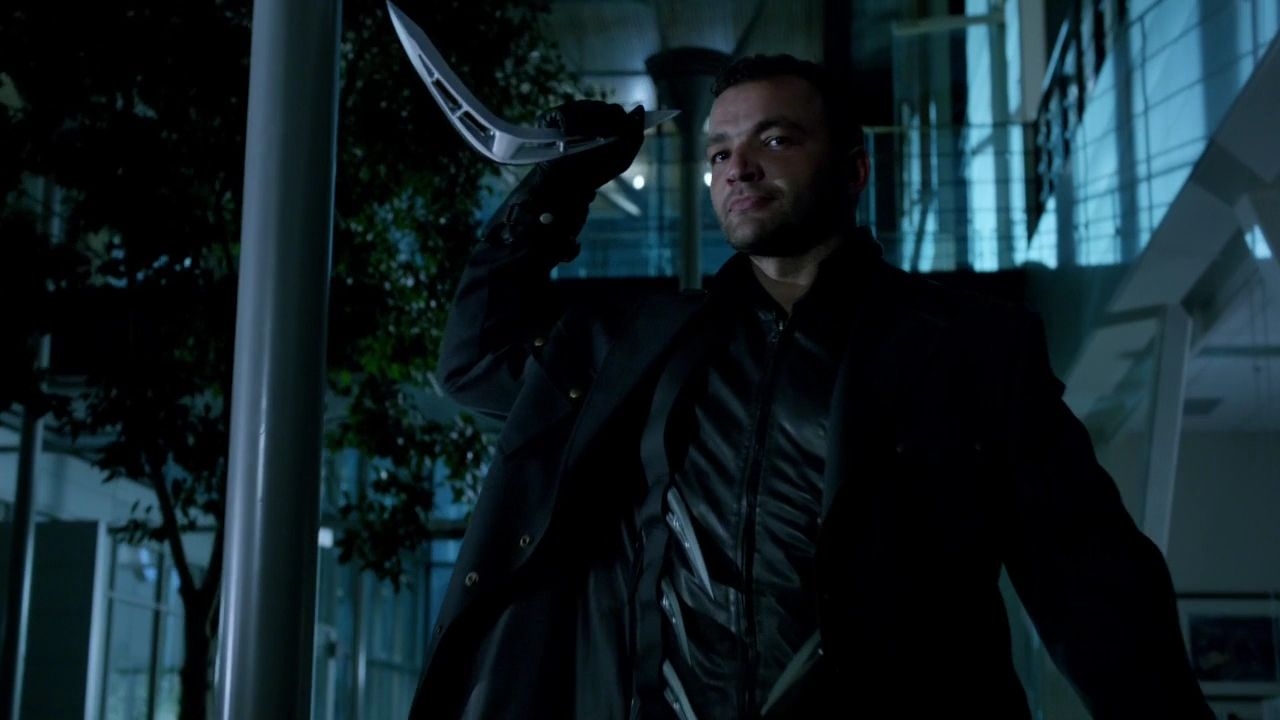 Nick E. Tarabay in Arrow
Nick E. Tarabay now
Nick's artistic journey continues to flourish. In 2021, he graced episodes of the adventure-packed series "MacGyver". The following year, he made a guest appearance in the crime-centric series "The Cleaning Lady". He's also ventured into voice acting, recently contributing to the animated film "Wendell & Wild" in 2022.
Published:
August 17, 2023
Updated:
September 26, 2023