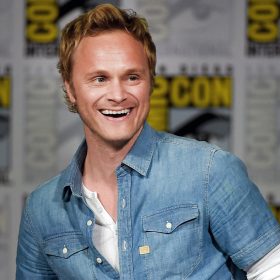 David Anders Holt
David Anders, an American actor, has garnered significant popularity for his roles in acclaimed TV series such as "Alias," "Heroes," and "The Vampire Diaries." With a thriving career, Anders continues to actively participate in various projects. Notably, he has also engaged in charity work alongside his fellow actors, forming a band called Band From TV.
What we know about this person
Full name:
David Anders Holt
Date of birth:
March 11, 1981
Zodiac sign:
Birthplace:
Grants Pass, Oregon, USA
Early life
David Anders Holt, born on March 11, 1981, hails from Grants Pass, Oregon, where he was raised by his parents Tony and Geri Holt alongside his siblings Arik, Jason, and Maili. Even as a young boy, David showed a passion for the arts, actively participating in school plays while also engaging in sports such as basketball and tennis.
His talent for acting shone through, and Anders continued to pursue his theatrical interests, securing unique and memorable roles in school productions. Following his high school education, he made the decision to relocate to Los Angeles, California, in order to pursue a career in acting, setting his sights on the thriving entertainment industry.
Career
Upon arriving in Los Angeles, the aspiring actor recognized the need for a stage name, as another actor by the name of David Holt already existed. Thus, David Anders was born, ready to make his mark in the Hollywood scene. In 2001, his career took off when he landed a minor role in the TV series "So Little Time," alongside the Olsen sisters, Mary-Kate and Ashley.
This breakthrough led to more opportunities for the budding actor, including a casting call for the hit series "Alias." He successfully secured the role of Julian Sark, one of the central characters. Working alongside Jennifer Garner, Ron Rifkin, Michael Vartan, Bradley Cooper, Merrin Dungey, and others, David dedicated himself to the project until its conclusion in 2006, cementing his place in the industry.
In addition to his successful TV career, David Anders also made notable appearances in popular shows like "CSI: Crime Scene Investigation" and "Charmed" in 2004, further solidifying his presence among American audiences. While these roles were occasional, they contributed to his growing recognition in the industry.
In 2005, David joined the cast of "CSI: Miami," another well-known television series, where he continued to gain valuable experience and showcase his versatility as an actor.
Expanding his repertoire, David made his feature film debut in 2005 with the horror movie "Left in Darkness." Starring alongside Monica Keena, Tim Thomerson, and Chris Engen, he took on a leading role in this thrilling project. The film was released in 2006, marking David's venture into the world of cinema.
Following his debut in feature films, David Anders returned to television and took part in several notable projects. He appeared in shows like "Grey's Anatomy," "Heroes," "Lie to Me," and "Children of the Corn," demonstrating his adaptability in various roles.
In 2009, he joined the cast of "The Vampire Diaries" as John Gilbert. While his character's storyline concluded in the first season, David continued to make occasional appearances throughout the series, which ran from 2010 to 2017, garnering him further success.
Another significant television role for David came in the form of "Once Upon a Time," where he portrayed two characters: Victor Frankenstein and Dr. Whale. He appeared in episodes from 2011 to 2016, adding depth to the show's fantastical world.
In the series "iZombie," David played the character Blaine DeBeers, and his involvement spanned from 2015 to 2019. The show concluded with its fifth season, further showcasing David's range as an actor.
David Anders Holt Movies and TV Shows
2015–2019

iZombie

Blaine "DeBeers" McDonough

2012–2020

Arrow (episode "Betrayal")

Cyrus Vanch

2011–2018

Once Upon a Time

Victor Frankenstein / Dr. Whale

2009–2017

The Vampire Diaries

John Gilbert

2009–2011

Lie to Me (episode "Moral Waiver")

Staff Sgt. Russell Scott

2006–2010

Heroes

Adam Monroe (Takezo Kensei)

2005–...

Grey's Anatomy (episode "The Other Side of This Life: Parts 1 & 2")

Jim

2005–2020

Criminal Minds (episode "To Bear Witness")

Anton Harris

2004–2012

House, M.D.

Bill Koppelman (episode "Nobody's Fault")

1998–2004

Charmed (episode "Show Ghouls")

Count Roget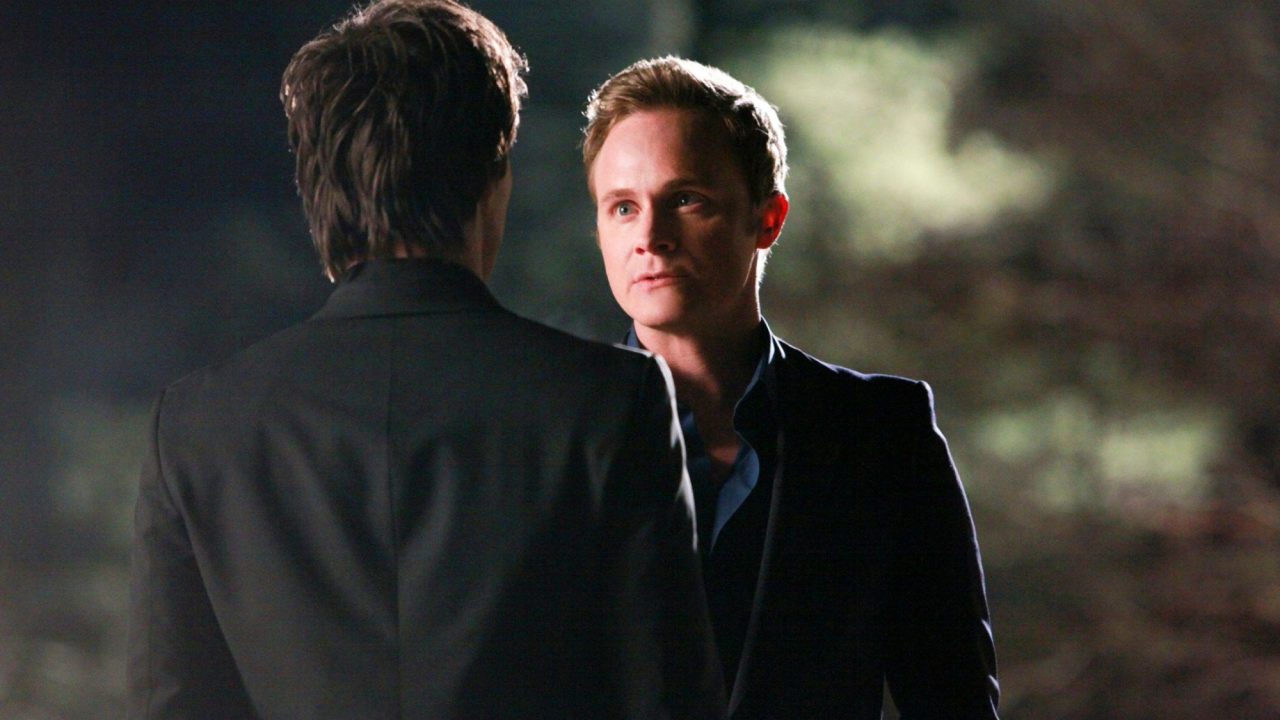 David Anders in The Vampire Diaries
David Anders' personal life and family
David Anders is currently not married, and his dating status is unknown. There have been rumors regarding his sexual orientation, but the actor has chosen not to publicly discuss his romantic relationships. In the past, he has been in relationships with Mia Kirchner and Alexandra Shipp. David does not have any children.
In addition to his acting career, David has been actively involved in charity work. He was a member of the musical group Band From TV, a collective of American actors who toured the United States. Alongside Hugh Laurie, Jesse Spencer, Teri Hatcher, Greg Grunberg, and others, they performed concerts with all proceeds from ticket sales and album releases going towards charitable causes.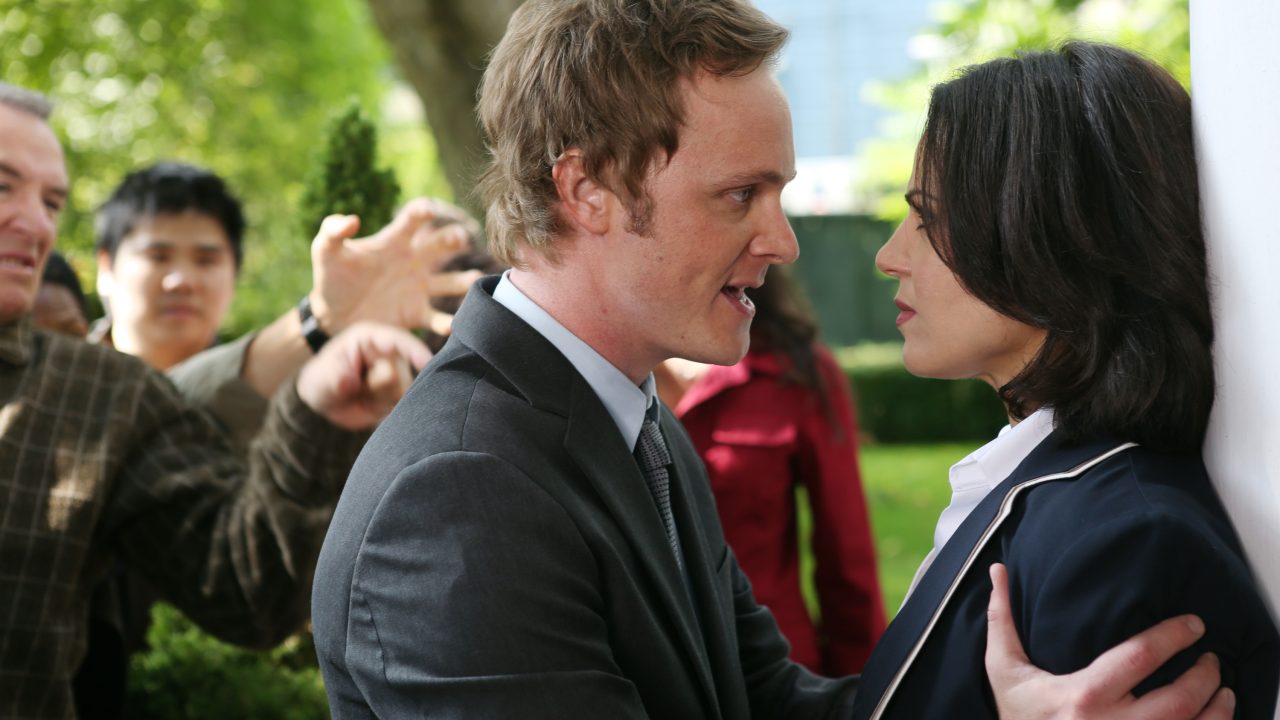 David Anders in Once Upon a Time
David Anders now
Since 2019, David Anders has been involved in several TV projects including "The Magicians," "Roswell, New Mexico," and "Magnum P.I." He frequently appears as a guest or expert on various shows and is known for his willingness to give interviews and engage with fans. David shares glimpses of his personal life through photos and attends social events, enjoying time with friends and colleagues in the industry.
Updated:
September 26, 2023