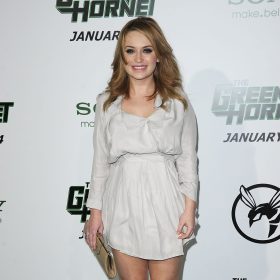 Monica Keena
Monica Keena is a highly accomplished American actress who gained significant popularity during the 2000s. She is widely recognized for her notable performances in various films and TV series. One of her memorable roles includes Rachel Lindquist in the comedy series "Undeclared". Additionally, she portrayed Abby Morgan in the popular youth drama series "Dawson's Creek".
What we know about this person
Date of birth:
May 28, 1979
Zodiac sign:
Birthplace:
Brooklyn, New York, USA
Early life
Monica Keena, born on May 28, 1979, in Brooklyn, New York, was raised in a supportive family. Her parents, Mary Catherine and William Junior Keena, played integral roles in her upbringing. Her mother worked as a nurse, while her father held a position as a financial sales manager at Paine Webber. Monica grew up with her older sister Samantha
From a young age, Monica displayed a natural affinity for the arts. She would organize theatrical performances at home, entertaining her parents with her talent. Her passion for acting continued to flourish during her school years, where she often took on leading roles in school productions.
It comes as no surprise that Monica attended St. Ann's School, a renowned private institution that offers a comprehensive arts program alongside academic subjects. At the age of 13, she further pursued her artistic education by enrolling at LaGuardia High School, known for its emphasis on music, arts, and performing arts. The school was founded by Mayor Fiorello H. LaGuardia, who envisioned a place where gifted students could develop their skills in various artistic disciplines, including music, visual arts, and singing.
Monica Keena's passion for drama led her to focus on acting as her primary direction of study. While attending New York University, she had the opportunity to showcase her talent in various projects, including a role in the student short film "Burning Love." Additionally,
Monica's career received a significant boost when she had the privilege of working alongside legendary actor Al Pacino in the stage production of "The Father." This experience provided valuable learning opportunities and further solidified her dedication to the craft of acting.
Career
In 1997, Monica Keena had her breakthrough in the gothic horror film "Snow White: A Tale of Terror." She portrayed Lilliana (Lilly Hoffman), a positive character, opposite Sigourney Weaver's portrayal of the evil stepmother witch, Claudia Hoffman. This role allowed Monica to showcase her talent alongside a seasoned Hollywood star, establishing her presence in the industry.
The same year, Monica joined the impressive cast of "The Devil's Advocate." Acting alongside Charlize Theron, Keanu Reeves, and Al Pacino, she took on the role of Alessandra Cullen. Although her part was smaller, being a part of such a distinguished project further solidified Monica's position in the film world and provided her with valuable experience working alongside renowned actors.
In 1998, Monica was offered a leading role in the comedy "All I Wanna Do." Acting alongside Kirsten Dunst and Lynn Redgrave, she showcased her comedic skills and contributed to the success of the film. These early experiences, collaborating with talented co-stars and portraying diverse characters, laid the foundation for Monica Keena's continued growth as an actress.
In 2000, Monica Keena starred in the improvisational film "The Simian Line" alongside Lynn Redgrave, Cindy Crawford, and William Hurt. She also had a significant role in "Crime and Punishment in Suburbia" as Roseanne, a teenage girl left with her alcoholic stepfather after her mother's affair. The film loosely draws inspiration from Dostoyevsky's novel and explores dark themes.
In 2003, Monica Keena expanded her repertoire by starring in the highly anticipated slasher film "Freddy vs Jason", where she shared the screen with two iconic horror villains, Freddy Krueger and Jason Voorhees. Her performance earned her a nomination for the Saturn Award for Best Horror Film. Two years later, she showcased her versatility in the teen comedy "Bad Girls of Valley High", a film that premiered at the Cannes Film Festival and highlighted her comedic timing and depth as an actress.
In 2005, Monica Keena had the opportunity to share the screen with renowned actor Tommy Lee Jones in the crime comedy "Man of the House", where she portrayed the character Evie. Additionally, she ventured again into the horror genre with the film "Night of the Demons", a remake of the 1988 film. In this movie, she acted alongside Elizabeth Shannon and Edward Furlong, but unfortunately, it received mostly negative reviews and had a modest box office performance, grossing $64,000 worldwide on a budget of $10 million. Despite the reception, Keena continued to explore different genres and challenge herself as an actress.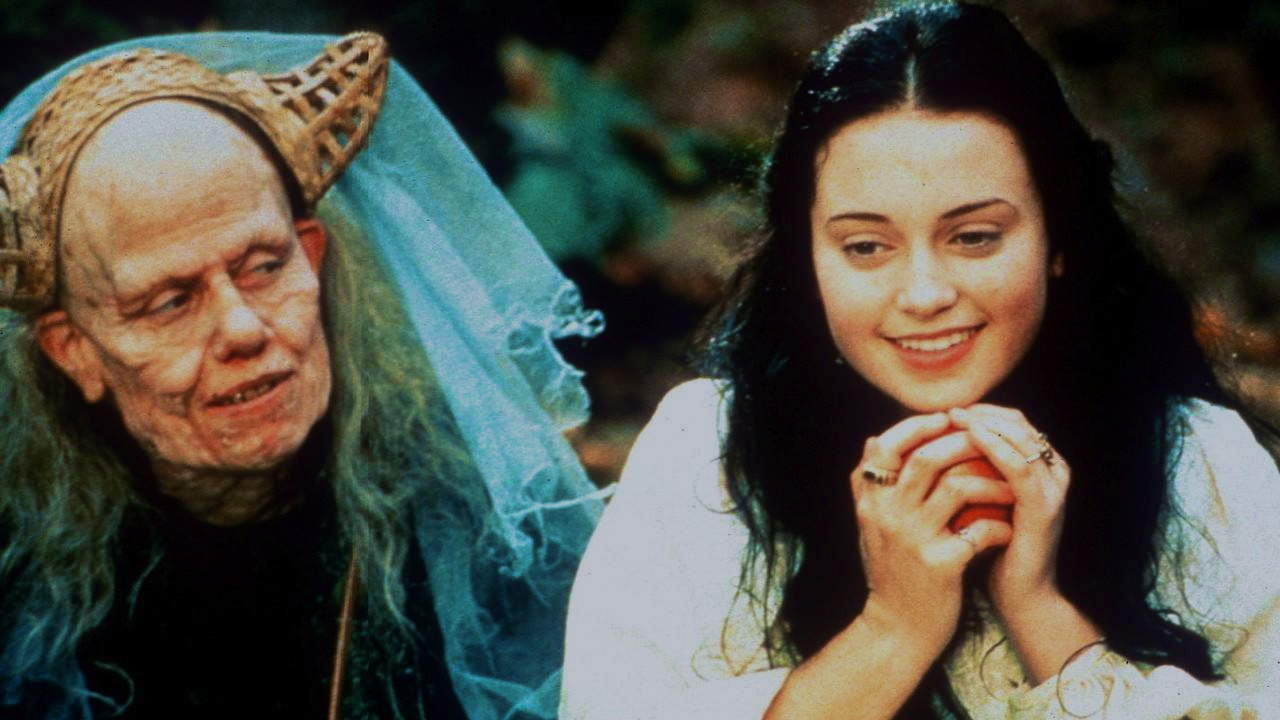 Monica Keena (R) in Snow White: A Tale of Terror
TV projects
Monica Keena has made notable contributions to television throughout her career. One of her memorable appearances was in the long-running series "Law & Order", where she had a small but impactful role that resonated with viewers. Her portrayal left a lasting impression, and viewers appreciated her talent even in a brief appearance.
However, her most significant television role came in the form of Abby Morgan in the TV drama "Dawson's Creek". Over the course of 14 episodes spanning seasons 1 and 2, Keena brought depth and authenticity to the character, becoming a beloved presence in the show alongside stars Katie Holmes and Michelle Williams. Her portrayal of Abby Morgan, a complex and troubled teenager, showcased Keena's acting range and garnered praise from both critics and audiences.
Monica Keena Movies and TV Shows
2014

Aftermath

Elizabeth

2009–2016

Castle (episode "Countdown")

Charlene McCann

2005–...

Grey's Anatomy (episodes "Into You Like a Train", "Some Kind of Miracle")

Bonnie Crasnoff

2005–2012

The Closer (episode "Last Woman Standing")

Debbie Shriner

2005–2010

Ghost Whisperer (episode "Deja Boo")

Holly Newman

2004–2011

Entourage (6 episodes)

Kristen

2003

Freddy vs. Jason

Lori Campbell

2000–2015

CSI: Crime Scene Investigation (episode "Built to Kill: Part 2")

Madeline

1997

The Devil's Advocate

Alessandra Cullen

1995

While You Were Sleeping

Mary Callaghan
Monica Keena's personal life and family
Monica Keena has been in a long-term relationship with actor and producer Edward Furlong. The couple first met on the set of "Night of the Demons" in 2009 and have remained together since then. It's important to note that their relationship has faced challenges, with Furlong being involved in legal issues related to allegations of assault. However, they have worked through their differences, and Keena has been supportive, even taking care of Furlong's son.
Monica Keena now
Monica Keena continues to thrive in her acting career, remaining in high demand. At 44 years old, she maintains her stunning appearance and continues to delight her fans with new projects. In 2020, Keena showcased her talent in the short film "Klaus Eats Butterflies", and in 2021, she took on a leading role in the upcoming horror film "Zombie Bride" alongside Danny Trejo and Vanessa Angel. Fans eagerly anticipate its release.
In addition to her acting pursuits, Keena actively engages with her followers on social media, where she has amassed nearly 12,000 followers, sharing updates and insights through her blog.
Updated:
December 10, 2023