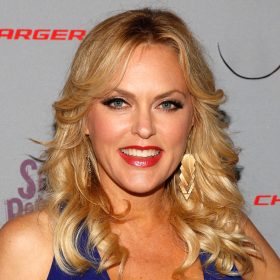 Katherine Elaine Hendrix
Elaine Hendrix, an American actress and advocate for animal rights, initially embarked on a path as a model and dancer during her high school years. However, fate had a different plan for her, leading her towards the world of acting in both television and film. Notable among her numerous roles are Agent 66 in "Get Smart," Meredith Blake in "The Parent Trap," and Alexis Carrington in "Dynasty." Alongside her acting career, Hendrix remains dedicated to promoting animal welfare and advocating for their rights.
What we know about this person
Full name:
Katherine Elaine Hendrix
Date of birth:
December 28, 1970
Zodiac sign:
Birthplace:
Oak Ridge, Tennessee, USA
Occupation:
actress, screenwriter, director
Early life
Katherine Elaine Hendrix was born on December 28, 1970, in Oak Ridge, Tennessee. Her parents are Mary Hendrix and Thomas Hendrix, Jr. At the time of her birth, her father was serving in the Vietnam War, so her mother chose her name. Eventually, she was given an additional middle name. Elaine has a brother named David and a sister named Stephanie. When she reached the age of 15, her family relocated to Atlanta, Georgia.
During her high school years, Elaine Hendrix took dance lessons and became a member of the Atlanta Jazz Troupe. In her final year of high school, the aspiring actress won a modeling contest, which marked the beginning of her journey into the entertainment industry. She appeared in commercials for renowned brands like Sun Microsystems, Nike, and Levi's, as well as early music videos for artists such as Whodini, Keith Sweat, and Cameo. In 1992, Elaine made the move to Los Angeles.
Career
Elaine Hendrix had to temporarily pause her career as a model and dancer due to a bicycle accident where she was struck by a car. However, she recovered and made a comeback in the entertainment industry, this time as an actress. Initially, she took on minor roles, but in 1995, she secured a recurring part as Agent 66 in the short-lived series "Get Smart."
One of Elaine's notable breakthroughs came with her involvement in the family comedy "The Parent Trap," which featured a young Lindsay Lohan, Dennis Quaid, and Natasha Richardson. In the film, she portrayed Meredith Blake, the fiancée of Nick Parker and a journalist. The movie garnered positive reviews. In 2000, Elaine starred in "Wish You Were Dead," a film centered around a mediocre insurance salesman.
During the early 2000s, Elaine Hendrix consistently added new entries to her filmography through various television movies and series. She made appearances in popular shows such as "Married… with Children," "Charmed," "CSI: Crime Scene Investigation," and "Friends." In 2001, she landed a regular role in the short fiction series "The Chronicle." From 2003 to 2005, she portrayed Miss Lichak, a chemistry teacher, in the television series "Joan of Arcadia."
In 2004, Hendrix featured in the documentary "What the #$*! Do We (K)now!?" and two years later in its sequel, "What the Bleep!?: Down the Rabbit Hole." Throughout the filming of these projects, she had the opportunity to work alongside Marlee Matlin, Barry Newman, and John Ross Bowie. In 2006, Elaine starred in the romantic film "Coffee Date," where she also served as an associate producer.
In the following years, Elaine Hendrix delivered notable performances in thrilling films such as "Inside," "The Beacon," "Witness Insecurity," and "Girls! Girls! Girls!". Simultaneously, she continued to expand her repertoire in television series, appearing in projects like "Ghost Whisperer," "The Mentalist," "Criminal Minds," and "Castle." The actress made guest appearances in several episodes of "Privileged," "Poor Paul," and "Anger Management."
In 2010, Elaine co-produced and starred in the film "Good Intentions," a comedic portrayal of a housewife and devoted wife who devises a clever plan to safeguard the family's fortune from her spendthrift husband. A year later, she participated in the filming of the original comedy musical "Spork," which received acclaim and an award at the Tribeca Film Festival in New York.
Starting from 2013, Elaine Hendrix ventured into the world of theater, showcasing her talent on stage. Her journey commenced with performances at the Actors Temple Theatre in Manhattan. In 2016, she took on the role of Truvy in the off-Broadway production of Steel Magnolias, skillfully directed by Marsha Mason. The play's tremendous success led it to become the highest-grossing production in the history of the Bucks County Playhouse in New Hope, Pennsylvania.
Elaine Hendrix also displayed her acting prowess in the dramatic film "Deep in the Heart" (2012), where she starred alongside John Gries. The film tells the inspiring true story of Richard Wallrath's transformation from an alcoholic to a prosperous entrepreneur and philanthropist. Additionally, she appeared in the New Year's Eve TV movie "Nothing But Christmas" and the thrilling film "Shadow Witness," sharing the screen with Kevin Sorbo.
Following her brief appearances in various projects in 2015, Elaine Hendrix secured a significant role in the TV series "Sex & Drugs & Rock & Roll", where she portrayed the character Ava for 20 episodes. Although the series received mixed reviews, Hendrix's performance stood out. She later took on the role of Susan Andrews in several episodes of "Proven Innocent," which premiered on FOX television in 2019.
In 2019, Elaine Hendrix took center stage in the films "Burying Yasmeen" and "Adopt a Highway," showcasing her talent as the lead character. Subsequently, she joined the main cast of the TV series "Dynasty" as Alexis Carrington, stepping in to replace Nicolette Sheridan. In 2020, the actress secured a recurring role in the detective television series "Paradise Lost" and also made an appearance in the short-lived thriller "Attest."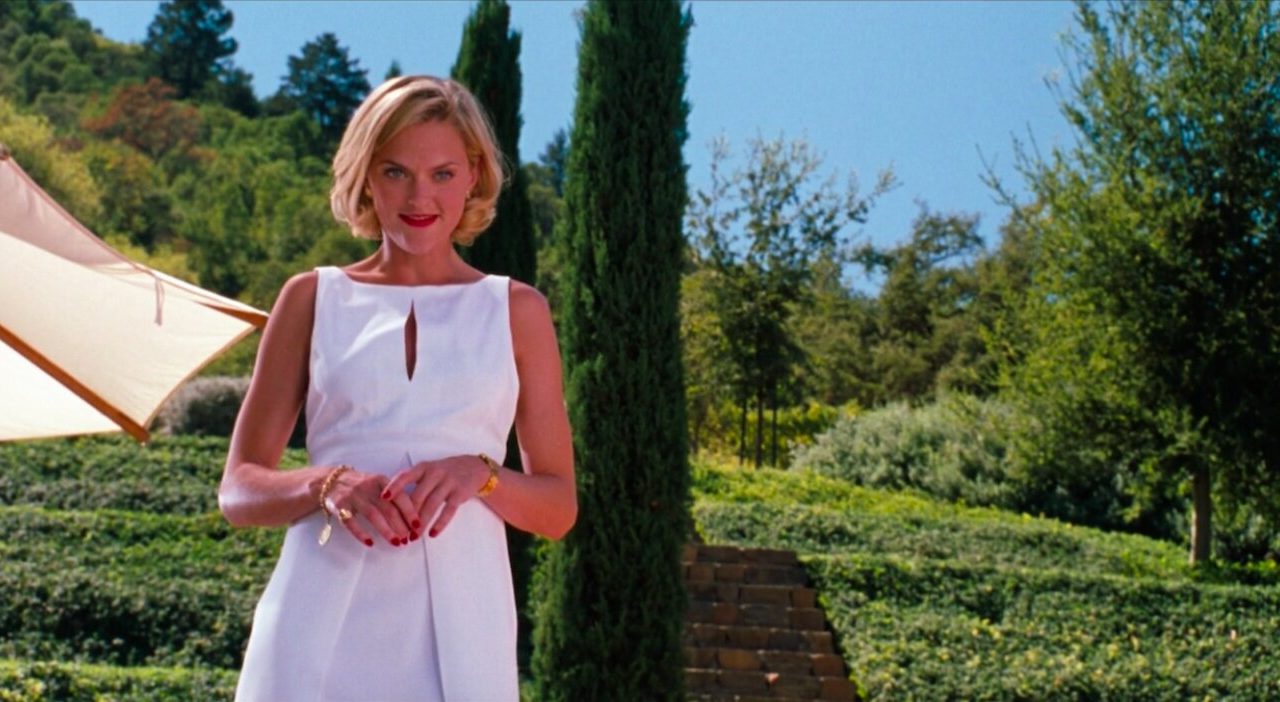 Elaine Hendrix in The Parent Trap
Katherine Elaine Hendrix Movies and TV Shows
2017–2022

Dynasty

Alexis Carrington Colby

2009–2016

Castle (episode "When the Bough Breaks")

Melissa Talbot

2008–2015

The Mentalist (episode "Red Herring")

Julia

2008–2013

90210

Renee

2005–2020

Criminal Minds (episode "Normal")

Judy Hannity

2005–2010

Ghost Whisperer (episode "Undead Comic")

Sandra Holloway

1998–2016

Charmed (episode "Witch Wars")

Clea

1998

The Parent Trap

Meredith Blake

1994–2004

Friends (episode "The One with the Pediatrician")

Sally

1994–2009

ER (episode "Parenthood")

Brinn
Talk Shows
2023

Entertainment Tonight

Role: Guest

1998–1999

Hollywood Squares

Role: Guest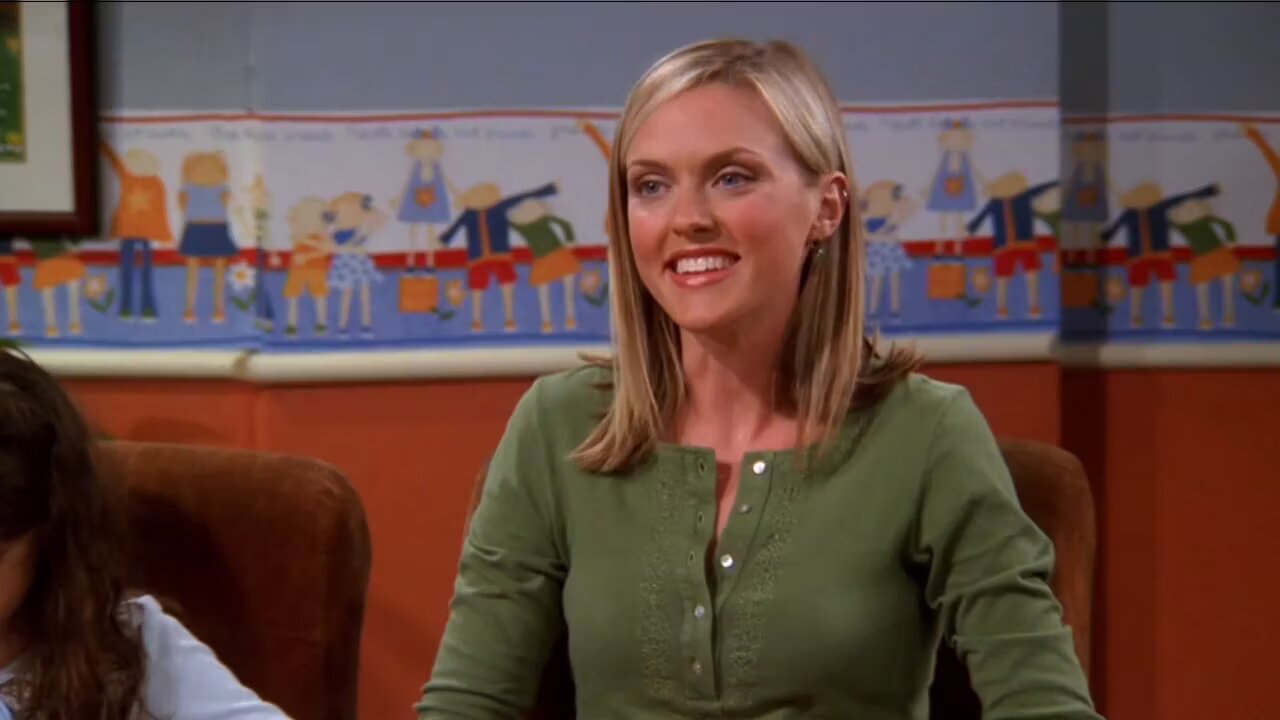 Young Elaine Hendrix in Friends
Elaine Hendrix's personal life and family
Elaine Hendrix maintains a private personal life and tends to keep it away from the public eye. According to open sources, Elaine Hendrix does not have a husband. However, it is evident that she has a deep passion for animals and is actively involved in advocating for their rights. In 2012, she established the charitable organization Pet Matchmaker, which focuses on rescuing and finding homes for homeless pets. Additionally, Elaine is known for her support of a vegan lifestyle, aligning her beliefs with her love for animals. Within her own home, she shares her life with three cats and two dogs.
Elaine Hendrix now
Residing in Los Angeles, Elaine Hendrix remains actively engaged in her career, embracing recent projects such as the 2022 short film "Sweetwater Road," directed by Myk Watford. Currently, she has completed filming the lead role in the comedy "The Country Club." Alongside her professional endeavors, Elaine utilizes her social media platforms to advocate for animal welfare, sharing information about diverse initiatives. In recognition of her efforts, she was honored with the esteemed Celebrity Activist Award during the autumn of 2022.
Updated:
September 26, 2023