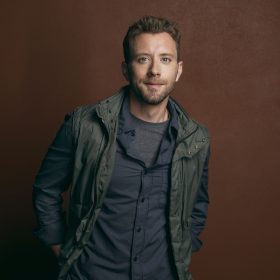 Tomas Joseph Thyne
T.J. Thyne is a renowned American actor known for his roles in both film and television. His familiar face has graced numerous popular projects, sharing the screen with luminaries such as Keanu Reeves in "Something's Gotta Give," and appearing in notable works like the drama "Erin Brockovich," the comedic film "What Women Want," and the beloved sitcom "Friends." His portrayal of Jack Hodgins in the Fox channel's acclaimed series "Bones" solidified his status as a household name.
What we know about this person
Full name:
Thomas Joseph Thyne
Date of birth:
March 7, 1975
Zodiac sign:
Birthplace:
Boston, Massachusetts, USA
Early life
Born on March 7, 1975, in Boston, Massachusetts, Tomas Joseph Thyne grew up in a large family with five siblings: Shelly, Cathy, Hazel, Tone, and John. Tone Thyne carved a niche for himself as a TV producer and Disney animator, becoming the inspiration for Sheriff Woody's character design in "Toy Story." In contrast, John Thyne pursued a career in law and politics, securing a seat on the Santa Barbara city council in 2009.
During his formative years, T.J. was quite the nomad, with his family relocating multiple times. This meant he spent his childhood in various cities, including Boston, Brockton, Hanover, and Hanson. His educational journey mirrored this transient lifestyle, culminating in his graduation from East Ridge High School in Ridgefield, Connecticut, and later attending college in Plano, Texas. A versatile student, T.J. showcased prowess in various sports, including swimming, athletics, and wrestling.
An interesting tidbit from his school days is the nickname "Tazz," inspired by the ferocious Tasmanian Devil character from Looney Tunes. Pursuing his passion, T.J. furthered his studies in acting, eventually enrolling at the USC School of Dramatic Arts.
Thomas Joseph Thyne Movies and TV Shows
2018–....

The Rookie

Mr. Edwards

2016–2021

American Crime Story

Kirby

2005–...

Grey's Anatomy

Aaron Morris

2005–2017

Bones

Dr. Jack Hodgins

2003–2007

The O.C.

Larry Bernstein

2000

Erin Brockovich

David Foil

2000

How the Grinch Stole Christmas

Stu Lou Who

2000

What Women Want

Coffee Shop Customer

1998–2006

Charmed

Whitelighter Danny

1994–2004

Friends

Doctor Oberman
T.J. Thyne in Bones
Beginning of career
As he neared the completion of his academic journey, T.J. ventured into television, securing roles in four projects. He made guest appearances in series such as "Friends," "Party of Five," "Home Improvement," and "Dharma & Greg." Over the years, his portfolio expanded, boasting over 30 television appearances, many of which were single-episode roles. One memorable stint was in the comedy "Kenan & Kel" in 1999, where he depicted a frantic man.
In the sitcom "Becker," starring Ted Danson, Hattie Winston, and Shawnee Smith, T.J. made a brief appearance as Mr. Messinger. He also featured in multiple episodes of the crime series "Walker, Texas Ranger," starring alongside Chuck Norris. Here, he took on the intriguing role of magician Wallace Slausen.
His role as Neil in the drama "Huff" from 2004 to 2005 spanned three episodes. This series gained attention when Sharon Stone and Tom Skerritt joined the cast in its second season. Centered around psychiatrist Craig Huffstodt navigating a midlife crisis, the show garnered several accolades, including the Golden Globe and Emmy. T.J.'s performances, as always, were standout.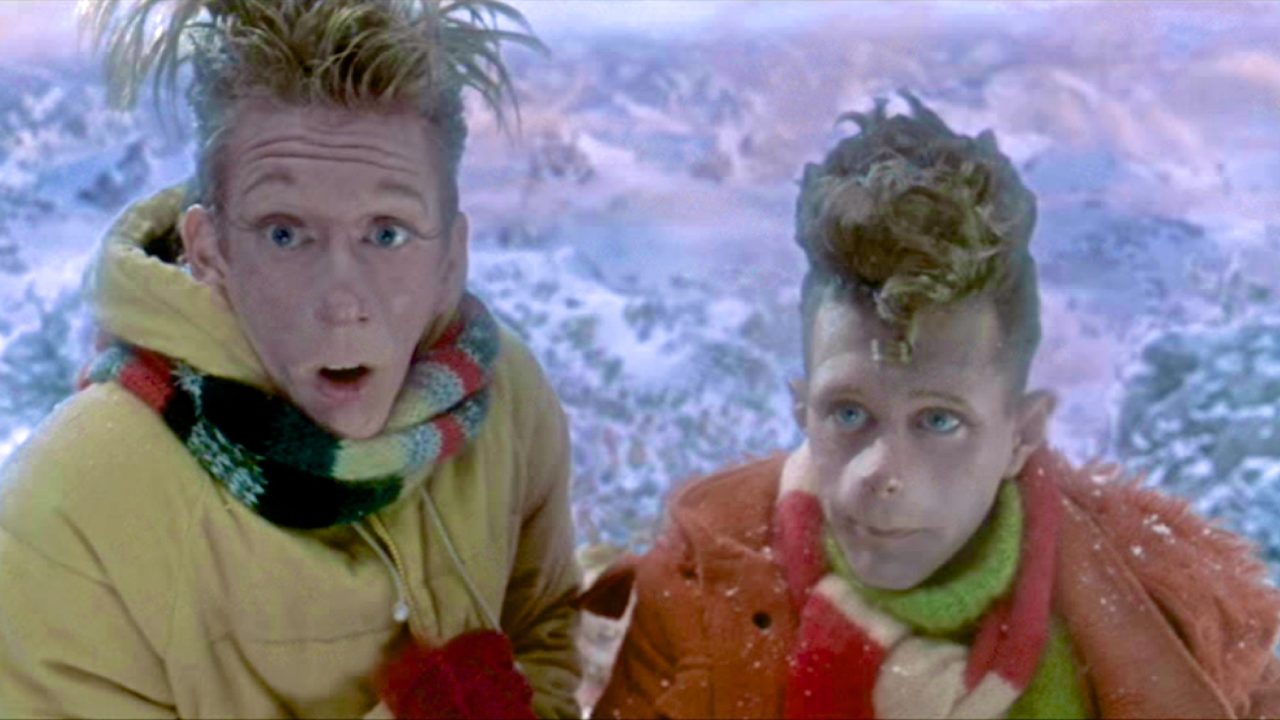 T.J. Thyne (on the right) in How the Grinch Stole Christmas
Roles in movies
T.J. Thyne's cinematic contributions are equally commendable. In 2000, he featured in the critically acclaimed "Erin Brockovich," with Julia Roberts leading the cast. This Steven Soderbergh-directed masterpiece garnered multiple awards and nominations, raking in a whopping $256 million globally. In this film, T.J. essayed the character of David Foil.
That same year, he was part of another blockbuster, "How the Grinch Stole Christmas," portraying Stu Lou Who. He also made a cameo in the romantic comedy "What Women Want," starring Mel Gibson and Helen Hunt. In 2002, he had a brief role in the comedy "Heartbreakers," which boasted a star-studded cast including Sigourney Weaver, Jennifer Love Hewitt, Ray Liotta, Jason Lee, and Gene Hackman.
Despite his fleeting appearance in "Heartbreakers," T.J.'s roles always left an indelible mark on the audience. This was evident when he landed a lead role in the 2011 fantasy detective film "Shuffle," directed by Kurt Kuenne. The narrative revolves around a protagonist experiencing life out of sequence, waking up each day at a different age, leading to unpredictable mornings.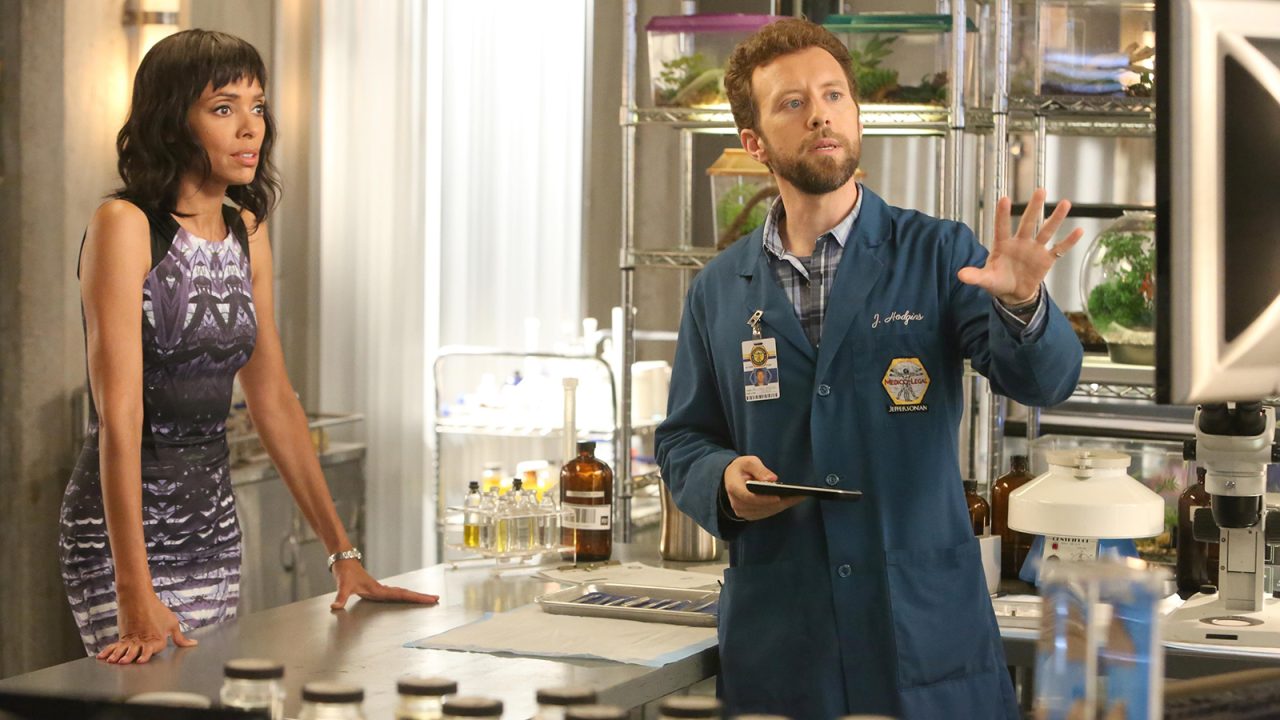 T..J. Thyne and Tamara Taylor in Bones
Series "Bones"
T.J.'s portrayal of characters, whether primary or secondary, always resonated with audiences, a testament to his acting prowess and distinctive appearance. This was particularly evident in his role as Jack Hodgins in the crime-comedy series "Bones." While the series primarily revolves around forensic anthropologist Temperance Brennan (Emily Deschanel), T.J.'s character, an entomologist with a penchant for conspiracy theories, added depth and intrigue to the narrative.
A funny chemistry, in his words, occurred between the actor and colleague Tamara Taylor — no matter how terrible the scene they were filming, they struggled to hold back their laughter.
T.J. Thyne's personal life and family
Currently single, T.J. Thyne was once engaged to model Leah Park in 2013. Their engagement, set in a picturesque German castle with T.J. in a tuxedo and Leah in a stunning red dress, garnered significant media attention. However, his current relationship status on social media indicates he's unattached.
T.J. Thyne now
T.J. remains active in the entertainment industry, with his most recent television role being in the series "Bones" until 2017. He also showcased his comedic skills in "How High 2" in 2019 and appeared in "The Rookie" and "The Offer" in the subsequent years. Beyond acting, T.J. is passionate about theater and founded Theater Junkies Productions in 2001. What began as a mentorship initiative transformed into a comprehensive school offering a plethora of courses, from public speaking to acting.
His theater productions, primarily based in Los Angeles, have garnered significant attention. The company later diversified into film production, with "Validation," starring T.J., receiving numerous accolades, including "Best Short Comedy Film" and "Audience Choice" at film festivals.
Published:
August 21, 2023
Updated:
December 10, 2023