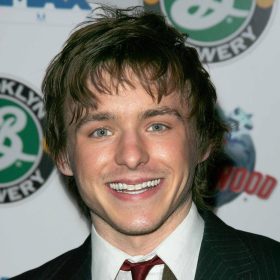 Marshall Scot Allman
Marshall Allman is an American actor who ventured into the entertainment world driven by his passion and affinity for the stage. Hailing from a pious Texan background, he aspired for stardom from an early age. He succeeded in capturing the audience's admiration and rose to prominence. Marshall initiated his career with roles in commercials and music videos, achieving notable fame after his performances in the series "Prison Break" and "True Blood."
What we know about this person
Full name:
Marshall Scot Allman
Date of birth:
April 5, 1984
Zodiac sign:
Birthplace:
Austin, Texas, USA
Marital status:
Married to Jamie Anne Allman
Occupation:
actor, director, producer
Early life
Marshall Scot Allman was welcomed into the world on April 5, 1984, in Austin. His lineage traces back to humble Texan origins. His father, James Martin Allman Jr., spent his early years in Travis County. He subsequently relocated to Texas's state capital, where he encountered Idanell Brown, Marshall's future mother. The actor's parents were fervently religious.
In spite of a disciplined upbringing, Marshall frequently found himself in mischief during his adolescent years, often landing in the school principal's office. Nonetheless, he excelled academically and relished being in the limelight. At school, Marshall led the football squad and contemplated a career in sports. Observing his outgoing nature and appealing demeanor, several educators believed he was destined for the entertainment industry.
From his youth, Allman harbored a love for music and pursued creative endeavors. While studying, he ventured into the world of commercials. Upon completing his high school education in Austin, he contemplated joining an art institution in New York or a drama school in Los Angeles. Ultimately, he opted for an education in California, lured by its proximity to Hollywood.
Career
Upon relocating, Marshall Allman seamlessly juggled academics with advertising assignments. He was a regular face at casting calls. His debut on television was in the serialized police narrative "Without a Trace." Subsequent roles included appearances in "Law & Order," "Malcolm in the Middle," "Boston Public," and "The Practice." A pivotal moment in his career was his participation in Crazy Town's music video "Drowning."
2004 saw Allman's introduction to the cinematic world. His initial role was in "Hostage," followed by a part in "Little Black Book," featuring Brittany Murphy and Holly Hunter in lead roles. In 2005, he showcased his talent in "Dishdogz," sharing the screen with Luke Perry and Haylie Duff. The skateboard-themed film's release marked a turning point, with Allman gaining increased recognition during auditions.
The release of the suspense-filled "Hostage" bolstered Marshall's reputation, where he collaborated with stars like Bruce Willis, Ben Foster, and Kevin Pollak. Both Allman and his family were confident of his impending Hollywood stardom. Yet, major studio offers were scant post "Hostage," prompting him to revert to television roles.
In 2004, Marshall Allman became part of an ambitious project by Fox studio. This drama, centered around two unjustly incarcerated brothers, was in the works for an extended period. At one point, studio executives even contemplated shelving it. However, the project gained momentum, inspired by the success of "Lost." The series, christened "Prison Break," starred Dominic Purcell and Wentworth Miller in pivotal roles.
In "Prison Break," Allman portrayed LJ Burrows, Lincoln's son and Michael's nephew. Over its four-season run, he graced twenty-six episodes. This character remains a cornerstone in Allman's acting journey. Following the inaugural season's release, the buzz around him intensified. While he didn't ascend to the pinnacle of stardom, he no longer went unnoticed amidst a sea of aspirants.
Despite "Prison Break's" acclaim, major roles in significant projects eluded Marshall. At times, he favored substantial television roles over fleeting appearances in big-screen blockbusters. This preference led to his association predominantly with TV series by the mid-2010s. His credits include "Grey's Anatomy," "Bones," "True Blood," "Mad Men," "Sons of Anarchy," and other renowned television productions.
In major Hollywood endeavors, Allman's presence was often subtle. He can be spotted in "Winged Creatures" alongside Kate Beckinsale and Forest Whitaker. Arguably, his most prominent cinematic role was in the underperforming melodrama "Blue Like Jazz," directed by Steve Taylor.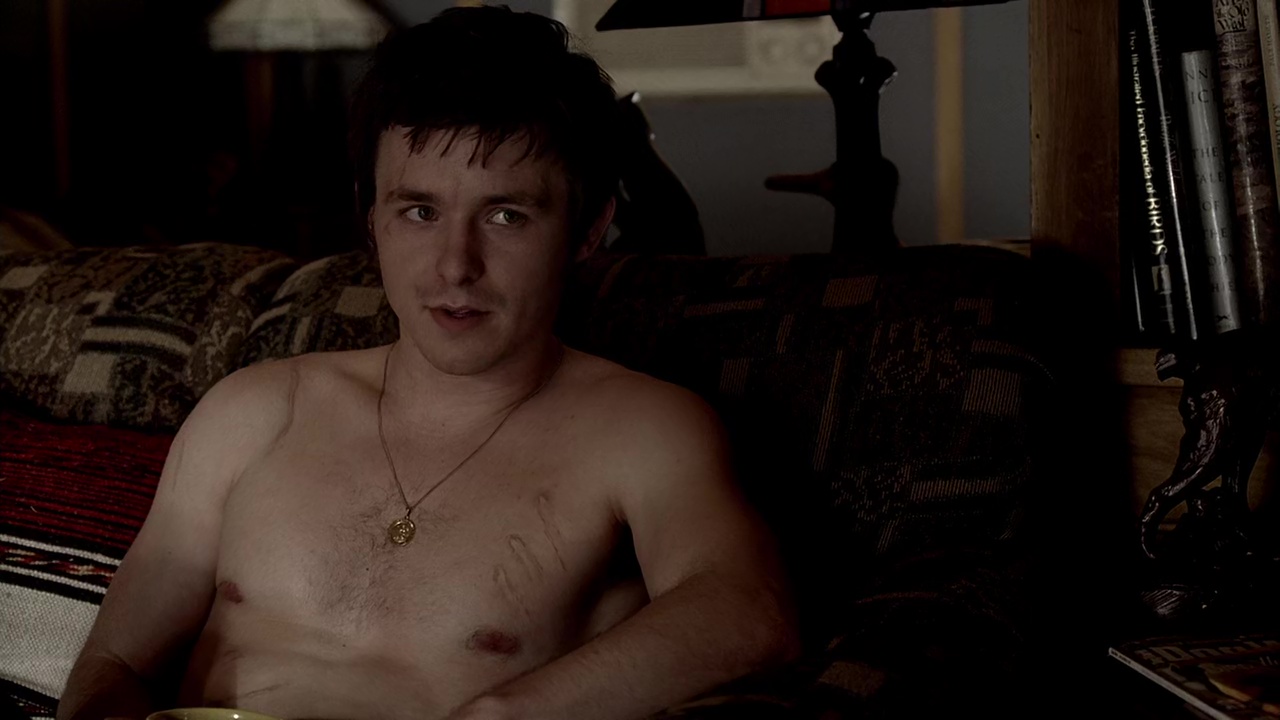 Marshall Allman in True Blood
Marshall Scot Allman Movies and TV Shows
2015–2019

iZombie (episode "Zombie Bro")

Chad Wolcoff

2015–2018

Humans

Milo Khoury

2013–2017

Bates Motel (4 episodes)

Julian Howe

2008–2014

Sons of Anarchy (episode "Orca Shrugged")

Devon

2008–2014

True Blood

Tommy Mickens

2007–2015

Mad Men (episode "The Color Blue")

Danny Farrell

2005–2017

Prison Break

LJ Burrows

2005–2010

Ghost Whisperer (episode "Slam")

Thomas Benjamin

2005–...

Grey's Anatomy (episode "Freedom")

Jeremy West

2005

Hostage

Kevin Kelly
Marshall Allman's personal life and family
Embodying the essence of a quintessential family man, Marshall Allman leads a reserved life. Alongside his wife Jamie Anne Allman, they nurture three children: twins Asher James and Oliver Charles, and their daughter, June. Jamie, seven years Marshall's senior, has also made her mark in the film industry with notable appearances in movies like "The Notebook" and "Man on the Moon." Her on-screen ventures have become sporadic compared to the 2000s and 2010s.
Marshall Allman now
As years rolled by, Marshall Allman increasingly dedicated time to his family. While he remains active in the entertainment sphere, his engagements are less frequent than before. In 2018, he graced the indie film "Thunder Road" by Jim Cummings. Two years later, he featured in another of Cummings' creations, "The Wolf of Snow Hollow." On television, audiences could catch a glimpse of him in the legal drama "For the People."
Published:
August 16, 2023
Updated:
September 26, 2023