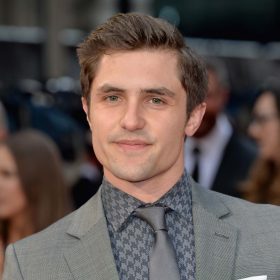 Philip James Dunster
Phil Dunster, an American actor known for his work in theater, film, and television, rose to international acclaim for his portrayal of Tristan in the "Humans" project. His career boasts equally noteworthy performances in the dramatic series "Strike Back," the detective show "Murder on the Orient Express," the sports-themed "Ted Lasso," and the suspenseful thriller "The Devil's Hour." In 2023, Dunster received a prestigious Emmy nomination for his exceptional work as a Best Supporting Actor.
What we know about this person
Full name:
Philip James Dunster
Date of birth:
March 31, 1992
Zodiac sign:
Birthplace:
Northampton, United Kingdom
Occupation:
actor, film producer
Early life
Philip James Dunster entered the world on March 31, 1992, in Northampton. His father served in the military, and he has an elder brother who followed in their father's footsteps. Dunster's educational journey led him to Leighton Park School in Reading, where he excelled as a prefect and a member of the youth rugby team. Sports always held a special place in Phil's heart, and he ardently supported the Wimbledon football club, attending matches and engaging in rugby play.
Standing at a modest height of 175 centimeters during his youth, Dunster's coach suggested he explore alternative career paths. It was then that Phil contemplated a future in acting. Against his family's initial reservations, he took a significant step by enrolling at the Old Vic Bristol Theatre School. In 2014, he emerged from his educational pursuits with a bachelor's degree in acting.
Career
Phil Dunster made his cinematic debut in 2013 with the drama "The Film-Maker's Son." In 2015, he assumed the role of Claudio in the theatrical production of "Much Ado About Nothing" at the Reading Theater. Concurrently, he ventured into the realm of television with the series "Catastrophe," where he crossed paths with Rob Delaney, Sharon Horgan, and Ashley Jensen. Additionally, he took on the character of Dickie Baker in the low-budget film "The Rise of the Krays," sharing the screen with Kevin Leslie and Simon Cotton.
The year 2016 marked Dunster's presence in the sequel "The Fall of the Krays." During the same period, he graced the stage in "Pink Mist," portraying Arthur, a role that garnered him an Olivier Award nomination. Subsequently, he embarked on guest appearances in series such as "Stan Lee's Lucky Man," "Benidorm," and "Man in an Orange Shirt."
In 2017, Phil Dunster assumed the character of Lance Corporal Will Jensen in the television series "Strike Back," alongside the likes of Richard Armitage, Andrew Lincoln, Philip Winchester, and Sullivan Stapleton. The show achieved commendable ratings, and Dunster, in one of his interviews, touted it as his most stellar career performance. A few months later, an adaptation of Agatha Christie's work graced the screens.
Dunster portrayed Colonel John Armstrong in "Murder on the Orient Express." He collaborated with an illustrious cast, including Johnny Depp, Penelope Cruz, Willem Dafoe, Olivia Colman, and Sergei Polunin. The actor relished the experience of working on historical projects, making notable appearances in mini-series like "Catherine the Great" alongside Helen Mirren and "Dracula" featuring Lydia West. In the biographical drama "Judy," he brought Ben's character to life, complementing Renée Zellweger's leading role.
In 2020, the actor starred in the comedy series "Ted Lasso." He portrayed Jamie Tartt, a talented yet money-driven young striker. During the show's production, Phil Dunster mastered the Manchester accent and reenacted Cristiano Ronaldo's iconic goal. His fellow cast members included Jason Sudeikis, Hannah Waddingham, Jeremy Swift, Anthony Head, and Brett Goldstein. In season 2 of "Ted Lasso," Phil Dunster proudly flaunts a racing stripe shaved into his right eyebrow, playfully fulfilling a long-held teenage dream.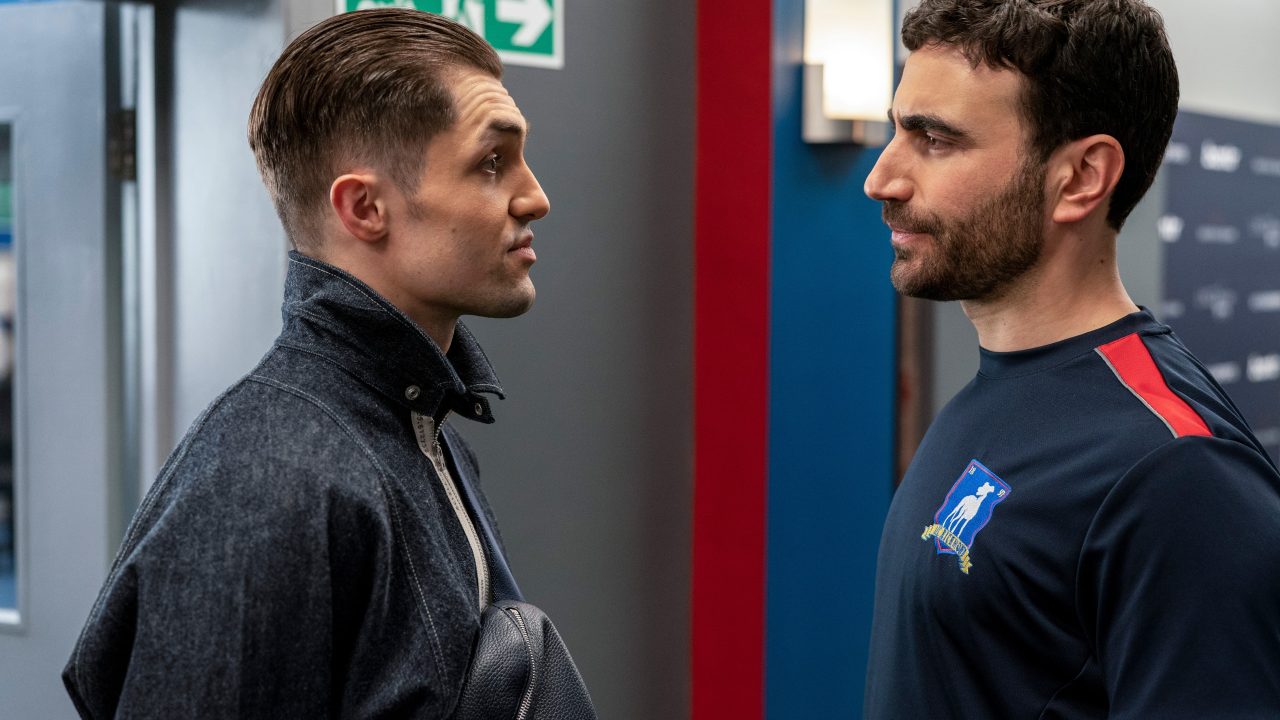 Brett Goldstein as Roy Kent and Phil Dunster as Jamie Tartt (on the left) in Ted Lasso
Philip James Dunster Movies and TV Shows
2022

The Devil's Hour

Mike Stevens

2020–2023

Ted Lasso

Jamie Tartt

2020

Dracula

Quincey Morris

2019

The Good Liar

Roy Courtnay

2019

Judy

Ben

2017

Murder on the Orient Express

Colonel John Armstrong

2017

Megan Leavey

Coletta

2015–2018

Humans

Tristan

2015–2017

Catastrophe

Nico

2010–2020

Strike Back

Lance Corporal Will Jensen
Talk Shows
2023

Entertainment Tonight

Role: Guest

2023

The Kelly Clarkson Show

Role: Guest

2023

The Late Show with Stephen Colbert

Role: Guest

2023

Today

Role: Guest

2021

The Talk

Role: Guest
Phil Dunster's personal life and family
Phil Dunster is still on the journey to find a life partner and hasn't yet found a wife. However, he's currently in a loving romantic relationship with Eleanor Heydon, a gifted director and co-founder of Pelican Productions. They crossed paths in 2018 and regularly share glimpses of their life together on social media. The actor's passion lies in immersing himself in his characters' emotions, which is why he gravitates toward roles with extensive dialogue.
To prepare for his craft, Dunster listens to motivational music and seeks solace in moments of silence. His primary hobbies encompass swimming and hitting the gym. During his leisure time, he indulges in amateur boxing sparring, maintaining excellent physical fitness. Dunster aspires to enhance his filmography with iconic roles.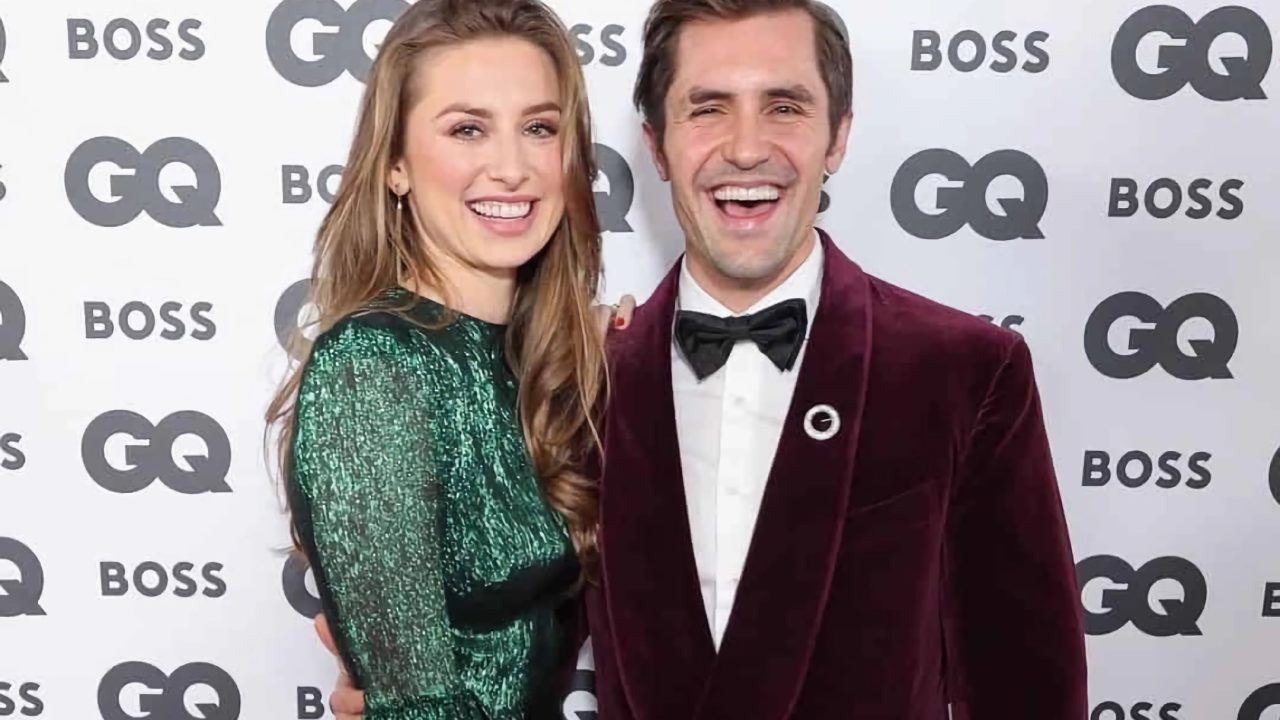 Phil Dunster with girlfriend Ellie Heydon
Phil Dunster now
Phil Dunster continues to shape his film career. In 2022, he assumed a prominent role in the series "The Devil's Hour" as Mike Stevens, collaborating with Jessica Raine, Peter Capaldi, Nikesh Patel, and Benjamin Chivers. His involvement has also been announced in the psychological series "Surface."
Published:
September 20, 2023
Updated:
December 10, 2023