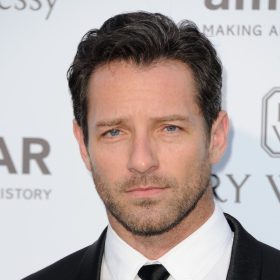 Ian Stuart Bohen
Ian Bohen is an American actor renowned for his appearances in diverse TV shows and movies. However, his most notable recognition stems from his recurring part in the TV series "Teen Wolf." He has also gained acclaim for his involvement in productions such as "Prison Break," "The Mentalist," "Yellowstone," and "Pearl Harbor." His exceptional skills have earned him multiple nominations. Throughout his career, Bohen has explored various roles behind the scenes, including screenwriting, directing, cinematography, and editing.
What we know about this person
Full name:
Ian Stuart Bohen
Date of birth:
September 24, 1976
Zodiac sign:
Birthplace:
Carmel Township, California, USA
Occupation:
actor, director, screenwriter
Early life
Ian Stuart Bohen was born in Carmel Township, Monterey County, California, situated on the Pacific Coast. His birthdate is September 24, 1976. The actor chooses to maintain privacy regarding his family background. Bohen developed a passion for acting during his high school years. He actively participated in auditions, and after experiencing his initial taste of success, he made the decision to dedicate himself fully to his career.
Career
Ian Bohen made his acting debut at the age of 15, appearing in the sitcom "The Torkelsons". A year later, he secured the lead role in Todd Field's short drama "Delivering". In 1994, Bohen showcased his talent in the adventure film "Wyatt Earp", alongside renowned actors Kevin Costner and Dennis Quaid. The movie garnered critical acclaim and received an Oscar nomination.
His promising abilities did not go unnoticed. In 1997, Bohen landed a part in the TV series "Hercules: The Legendary Journeys". He portrayed the young Hercules in flashback sequences, complementing the main storyline. The ensemble cast included Kevin Sorbo, Michael Hurst, Kevin Smith, Jeffrey Thomas, and Paul Norell. The series garnered a nomination for the 2004 Saturn Award in the category of Best TV DVD edition.
In 1998, Bohen had a role in "Young Hercules," a children's television series centered around the character of Hercules. He was offered the lead role in a subsequent Hercules series, but declined as it required relocating to New Zealand, where filming took place. Instead, he opted for another project, starring in 10 episodes of the drama series "Any Day Now" alongside Annie Potts and Lorraine Toussaint.
In 2001, Bohen joined the cast of the military-historical drama "Pearl Harbor," acting alongside Ben Affleck. The film received multiple award nominations and won an Academy Award. Following the movie's success, Bohen experienced a surge in popularity. He made appearances in TV series such as "CSI: Crime Scene Investigation," "Cold Case," "Prison Break," "Body of Proof," and "The Mentalist," while also playing supporting roles in various films.
From 2011 to 2017, Ian Bohen portrayed the character Peter Hale in the MTV series "Teen Wolf." Initially serving as the main antagonist in the first season, Bohen's character appeared in a total of 42 episodes. His portrayal garnered recognition, earning him a nomination for the 2017 Saturn Award in the category of Best Guest Actor in a TV Series. This role significantly contributed to Bohen's rising popularity among viewers.
In 2012, Bohen featured in several episodes of the crime drama "Breakout Kings." During the same year, he made appearances in four episodes of the police series "Major Crimes," followed by a recurring role in the NBC series "Chicago P.D." in 2014. Simultaneously, Bohen continued to audition for film projects and took on episodic roles in various television series.
Ian Bohen's notable film credits include his role in the 2012 sci-fi film "The Dark Knight Rises," directed by Christopher Nolan and featuring an ensemble cast including Christian Bale, Michael Caine, Gary Oldman, and Anne Hathaway. The film achieved tremendous success, receiving multiple award nominations and grossing over $1 billion worldwide at the box office.
Another significant project in Bohen's career was the detective film "Wind River" directed by Taylor Sheridan. The film garnered critical acclaim, earning several nominations and winning Best Director at the 2017 Cannes Film Festival. In 2018, Bohen appeared in "Little Women." Additionally, he has recently been involved in the western series "Yellowstone," portraying the character Ryan.
Beyond his acting career, Ian Bohen has made appearances on various talk shows, including "Fox News Sunday." In 2016, he featured in The Black Eyed Peas' music video for their single "Where Is the Love?" Moreover, Bohen has explored other roles in the entertainment industry. In 2011, he directed and edited the short thriller "Morning Love," and in 2016, he wrote and directed the short film "The Tow."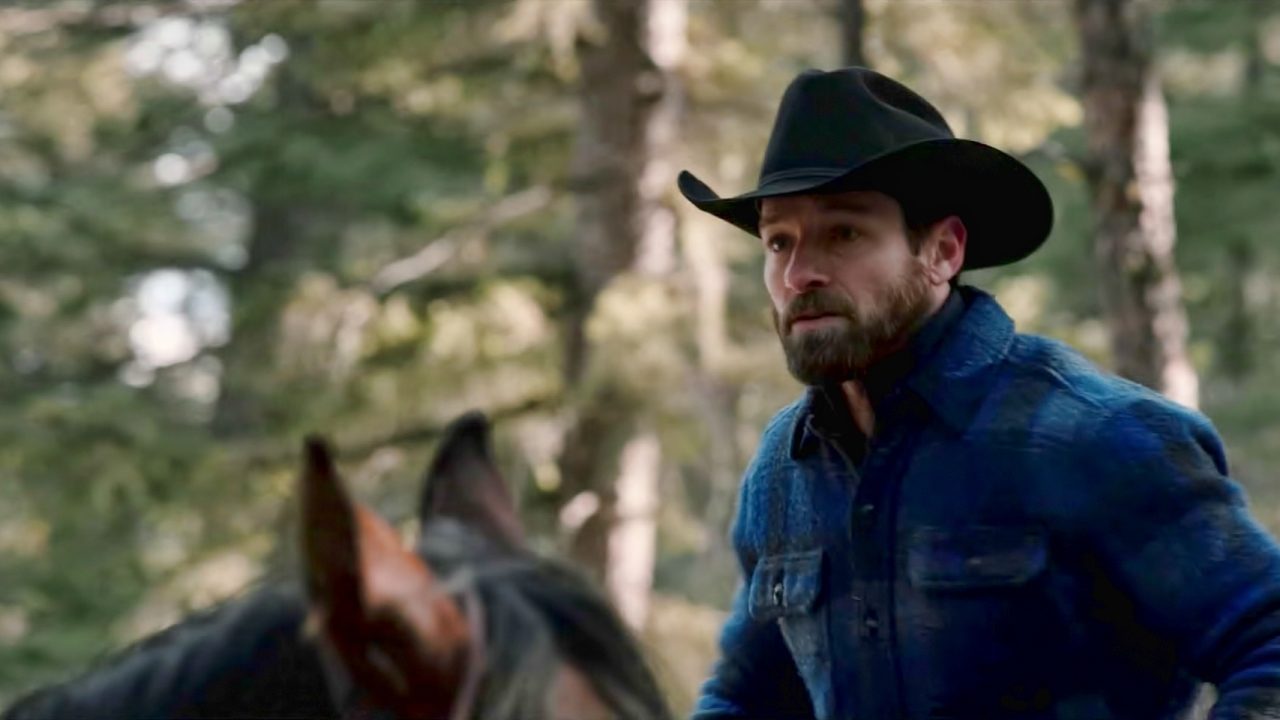 Ian Bohen in Yellowstone
Ian Stuart Bohen Movies and TV Shows
2018–...

Yellowstone

Ryan

2017

Wind River

Evan

2014–...

Chicago P.D.

Edwin Stillwell

2012

The Dark Knight Rises

Cop with Gordon

2011–2017

Teen Wolf

Peter Hale

2008–2015

The Mentalist (episode "War Of The Roses")

Richard Eldridge

2005–2017

Prison Break (episode "Cowboys and Indians")

Darrin Hooks

2001

Pearl Harbor

Radar operator #1

2000–2015

CSI: Crime Scene Investigation (episode "Ghosts of the Past")

Thomas Pope / Johnathan Harris

1993–2001

Walker, Texas Ranger (episode "War Zone")

Keith Reno
Talk Shows
2020

Fox News Sunday

Role: Guest
Ian Bohen's personal life and family
Ian Bohen values his privacy and tends to keep his personal life away from the media spotlight. As far as public knowledge goes, Ian Bohen does not have a wife or any children. He finds companionship in the form of his two dogs. Bohen actively engages with social media, using these platforms to share updates from his filming projects as well as glimpses into his daily life. Alongside his acting career, he maintains an active lifestyle by participating in sports such as soccer and golf. Additionally, Bohen has a passion for horseback riding and aviation.
Ian Bohen now
Ian Bohen remains dedicated to his creative pursuits, actively pursuing his career in the entertainment industry. In early 2022, he secured a small role in the series "Superman and Lois." Additionally, Bohen continues to portray a character in the TV series "Yellowstone," with the new season premiering in November 2022. He has also been involved in the upcoming thriller "Teen Wolf: The Movie," which serves as a spin-off of the original series. Alongside his television projects, Bohen occasionally lends his talents to short films, further showcasing his versatility and passion for storytelling.
Updated:
September 26, 2023