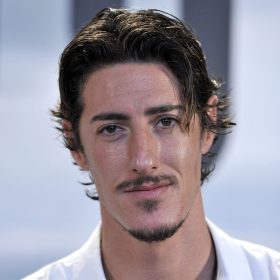 Eric Salter Balfour
Eric Balfour, a renowned American actor and singer, embarked on his creative journey during his teenage years. His innate talent and unwavering dedication facilitated his evolution from a child star in television to an internationally acclaimed actor. He has gained fame for his performances in films such as "What Women Want," "The Texas Chainsaw Massacre," and "Skyline," along with numerous pivotal and episodic roles in diverse American TV series.
What we know about this person
Full name:
Eric Salter Balfour
Date of birth:
April 24, 1977
Zodiac sign:
Birthplace:
Los Angeles, California, USA
Marital status:
Married to Erin Chiamulon
Occupation:
actor, film director, film producer, musician, screenwriter
Early life
Born on April 24, 1977, in Los Angeles, Eric Salter Balfour was raised in a family with diverse cultural backgrounds. His father, David Balfour, was a chiropractor, while his mother, Sharon, worked as a family counselor. Eric's lineage includes Russian, French, Jewish, and Indian heritage. Growing up alongside his younger sister, Tori, Eric's family frequently visited the Esalen Institute in Big Sur, where they embraced Eastern philosophies and practices.
Eric Balfour attended high school in Burbank, California. He displayed a flair for creativity, actively participating in school theatrical productions. During his senior years, he formed a musical ensemble with his friends. Simultaneously, Eric ventured into the world of television acting. From a tender age, he harbored the clear ambition of pursuing a career in the performing arts.
Career
At the age of 14, Eric Balfour made his television debut, assuming a lead role in the children's TV show "Kids Incorporated," which aired on the Disney channel. This project showcased his exceptional vocal abilities and his capacity to shine in front of the camera. Eric's distinctive appearance and innate acting prowess caught the attention of industry professionals, leading to invitations for various other projects.
Subsequently, Eric Balfour graced the screens in an array of TV series. In 1997, he portrayed one of the earliest casualties in the American drama series "Buffy the Vampire Slayer," starring Sarah Michelle Gellar. In 1998, Balfour secured a modest role in the series "Dawson's Creek," featuring James Van Der Beek, Chad Michael Murray, Jensen Ackles, Katie Holmes, and Michelle Williams.
As the new millennium unfolded, Eric Balfour became increasingly visible in Hollywood productions. He assumed a supporting role in the film "What Women Want," sharing the screen with Mel Gibson and Helen Hunt. Nevertheless, his breakthrough occurred with an episodic role in HBO's "Six Feet Under." That same year, he appeared in "24" with a supporting role, eventually transitioning into a lead role in the sixth season.
In 2003, Eric Balfour headlined the remake of the popular American horror film "The Texas Chainsaw Massacre." The film achieved staggering success, amassing over $100 million at the box office. His performance in one of the lead roles earned Balfour the Saturn Award for "Best Male Performance," according to Cinescape magazine. This accolade heightened interest in the actor among producers and directors.
In 2004, Balfour made appearances in several episodes of the teen TV series "The O.C.," which aired on Fox. In 2005, he took on the lead role in the erotic drama "Lie with Me," which premiered at the Toronto International Film Festival. Concurrently, Balfour joined the cast of the soap opera "Sex, Love & Secrets," although the series did not progress further.
During the spring of 2006, Balfour featured in the series "Conviction," which enjoyed viewership in the USA, the UK, and Australia. The actor also auditioned for a role in the comedy film "Be Cool!" alongside Uma Thurman, John Travolta, Vince Vaughn, Dwayne Johnson, Danny DeVito, and others. While his scenes were ultimately omitted from the final cut, they remained accessible in the DVD format.
In 2008, Eric Balfour graced the crime film "The Spirit," sharing the screen with Gabriel Macht, Samuel L. Jackson, Scarlett Johansson, and Eva Mendes. Subsequently, in September 2009, Balfour secured a regular role in the series "The Beautiful Life." However, after just two episodes, the series was discontinued due to lackluster ratings. In the same year, he appeared in minor roles in several TV movies.
The zenith of Eric Balfour's career manifested in 2010. He clinched the leading role in the science fiction film "Skyline," which proved to be a monumental success at the box office. Concurrently, Balfour portrayed the protagonist in the horror film "Cell 213." In the summer of 2010, the series "Haven" debuted, adapted from Stephen King's novel, and featured Balfour for five seasons until 2015.
In addition to his acting pursuits, Eric Balfour ventured into writing, directing, and producing. His directorial debut materialized with the film "Do Not Disturb." Furthermore, Balfour lent his vocal talents to his funk band, FredAlba, later rebranded as Born as Ghosts. The band released its debut album in 2003 under the Universal Distribution label. Notably, in the early stages of his career, he served as the face of the men's fragrance line by the brand Valentino.
Eric Salter Balfour Movies and TV Shows
2014

Backcountry

Brad

2010–2015

Haven

Duke Crocker

2010

Skyline

Jarrod

2008

The Spirit

Mahmoud

2008

Spread

Sean

2003–2007

The O.C.

Eddie

2003

The Texas Chainsaw Massacre

Camper

2001–2005

Six Feet Under

Gabriel Dimas

2000

What Women Want

Cameron

1997–2003

Buffy the Vampire Slayer

Jesse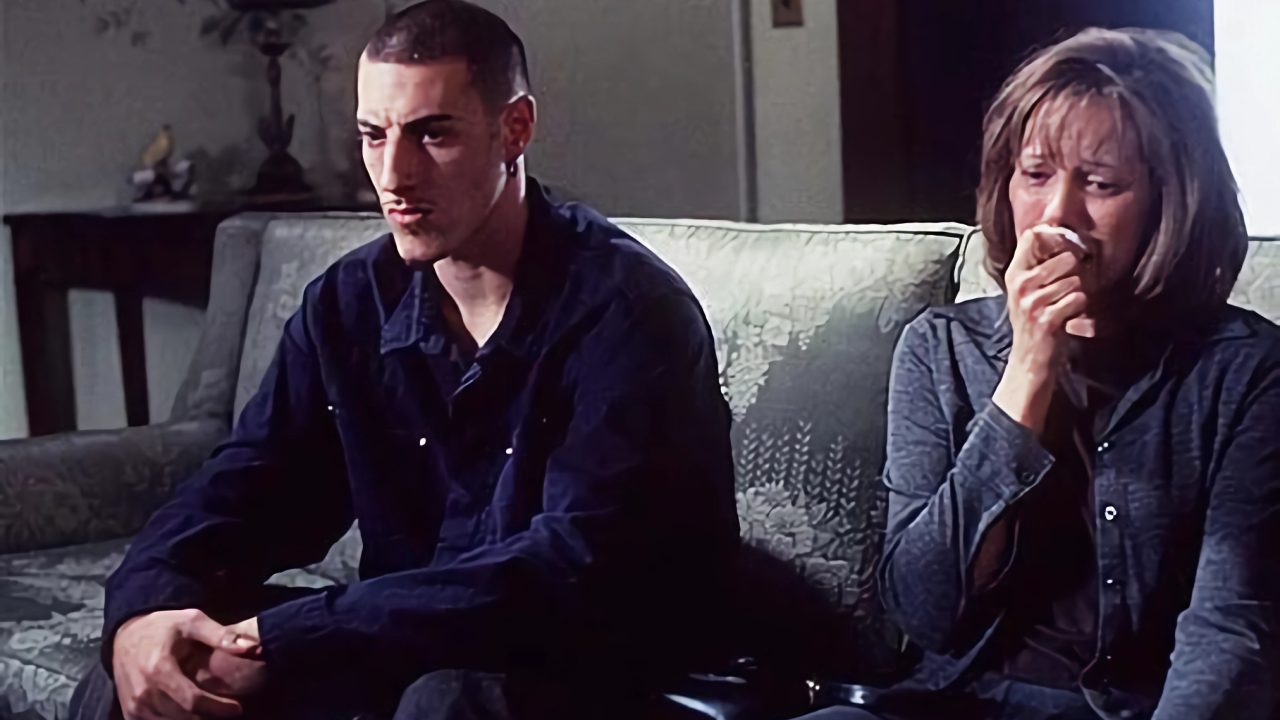 Eric Balfour in Six Feet Under
Talk Shows
2013

The Eric Andre Show

Role: Guest

2010

Made in Hollywood

Role: Guest

2007

LA Ink

Role: Guest

2007

Last Call with Carson Daly

Role: Guest

2006

Late Night with Conan O'Brien

Role: Guest

2003

The Sharon Osbourne Show

Role: Guest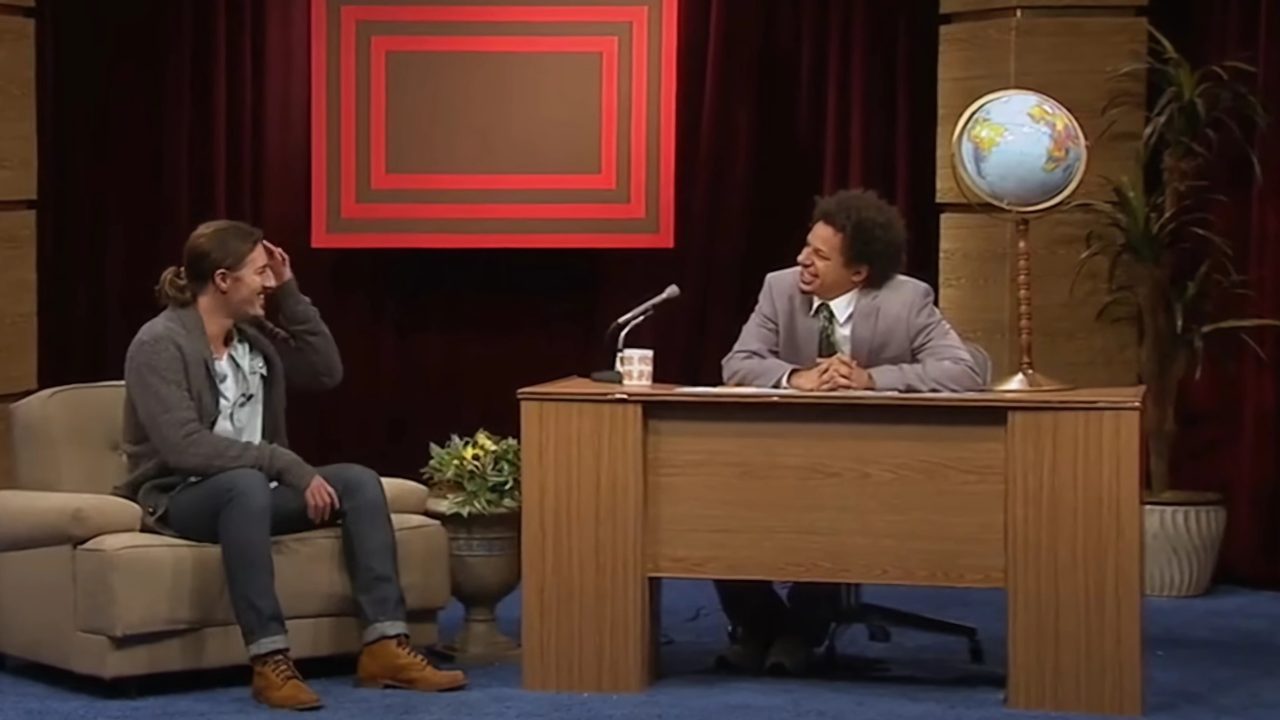 Eric Balfour (on the left) on The Eric Andre Show
Eric Balfour's personal life and family
Eric Balfour's personal life saw engagements and evolving relationships. He was engaged to American actress and model Moon Bloodgood, although the couple parted ways in 2007. Subsequently, Eric commenced a romantic association with fashion designer Erin Chiamulon. After five years together, they exchanged vows in a wedding ceremony held in Pacific Palisades, California, in May 2015. The couple welcomed their first child, Oliver, on August 2, 2018, and their second son, Romeo, was born on May 14, 2022.
Eric Balfour's life extends beyond the entertainment industry. His enthusiasm for surfing is a notable aspect of his persona. He actively engages in social media platforms, where he shares moments of joy from his life and articulates his perspectives on significant political and social issues. In 2014, Eric and his wife embarked on a unique venture by opening "Electric & Rose," their clothing store in Los Angeles. They specialize in crafting clothing from natural fabrics, employing their distinctive hand-dyeing technique.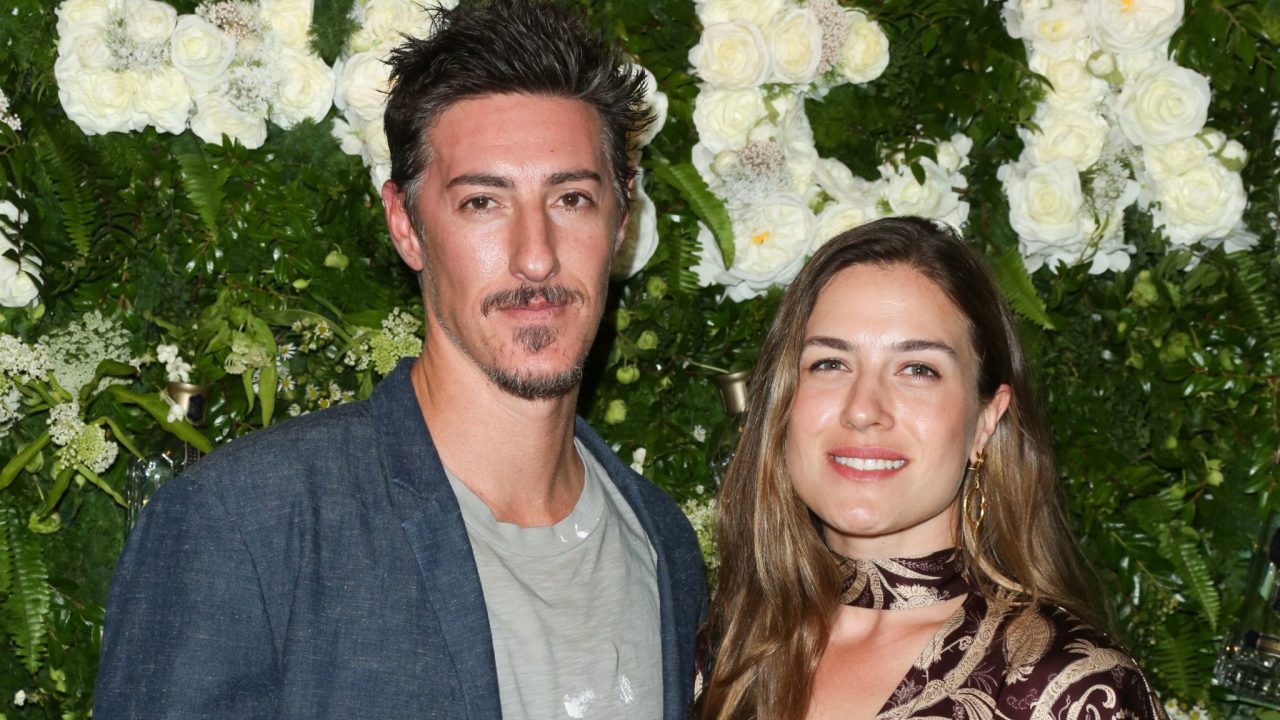 Eric Balfour with wife Erin Chiamulon
Eric Balfour now
Eric Balfour remains committed to his acting and directing endeavors. Presently, he is deeply engrossed in the development of his original drama film, "Bright in a Hollow Sky," wherein he assumes the roles of screenwriter, director, and lead actor. Additionally, Eric Balfour continues to explore fresh opportunities in the industry, preparing for forthcoming roles in the drama "Manson Girls" and the detective feature "Jade."
Published:
September 19, 2023
Updated:
September 26, 2023