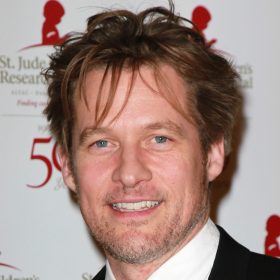 James Tupper
James Tupper is a multifaceted Canadian talent, known for his work as an actor, director, comic book creator, screenwriter, and producer. He gained recognition for portraying Dr. Chris Sands in the drama "Mercy" and Jack Slattery in ABC's "Men in Trees". Some of his standout performances include films such as "Love's Long Journey", "Big Little Lies", and "Me and Orson Welles". Additionally, Tupper made significant appearances in "Grey's Anatomy" and "How I Met Your Mother". He was previously married to actress Anne Heche.
What we know about this person
Date of birth:
August 4, 1965
Zodiac sign:
Birthplace:
Dartmouth, Nova Scotia, Canada
Early life
Born on August 4, 1965, in Dartmouth, Nova Scotia, Canada, little is known about Tupper's family background. Given his age, it's plausible that his parents are still living, though details about them remain elusive. During his academic years, he spent a year in East Africa, close to Kenya, immersing himself in its rich culture and ambiance. Here, amidst the romantic backdrop of a nearby coffee farm, he learned Swahili, a prominent Bantu language.
Tupper honed his acting skills at Concordia University in Montreal before advancing to Rutgers University in New Jersey, where he achieved a master's degree. Post-graduation, he ventured into off-Broadway productions, participating in the comedy "An Actor Prepares" and the drama "After the Rain". Over time, he gravitated towards drama and comedy as his primary genres.
Career
Tupper boasts a diverse filmography, encompassing 17 films and nearly 30 television endeavors. Notable works include "CSI: NY", "How I Met Your Mother", "Men in Trees", "Samantha Who?", "Big Little Lies", and "The Brave". He initiated his acting journey with the role of Cedric in "Time of Your Life", marking his debut in 2000.
In 2005, he showcased his versatility by starring and contributing to the script of "Loudmouth Soup". The following year, he took on the role of Jack Slattery in "Men in Trees", appearing as a local biologist throughout its 36 episodes. This series also marked the beginning of his romantic association with co-star Anne Heche, who was then wedded to cameraman Coleman Laffoon.
Between 2009 and 2010, Tupper joined the cast of the drama "Mercy", a creation of Andrew Bernstein and Lawrence Trilling. The narrative revolves around Veronica Callahan, an Iraq returnee with superior medical knowledge. Excelling in her profession, she strives to balance her personal life. In this series, Tupper embodied the character of Dr. Chris Sands.
Subsequently, he made appearances in "Grey's Anatomy", a series delving into the lives of medical professionals. As they evolve from novices to seasoned doctors, they juggle personal and professional challenges. Tupper portrayed David Clarke, believed to be the deceased father of the protagonist, making intermittent appearances in flashbacks during the initial three seasons.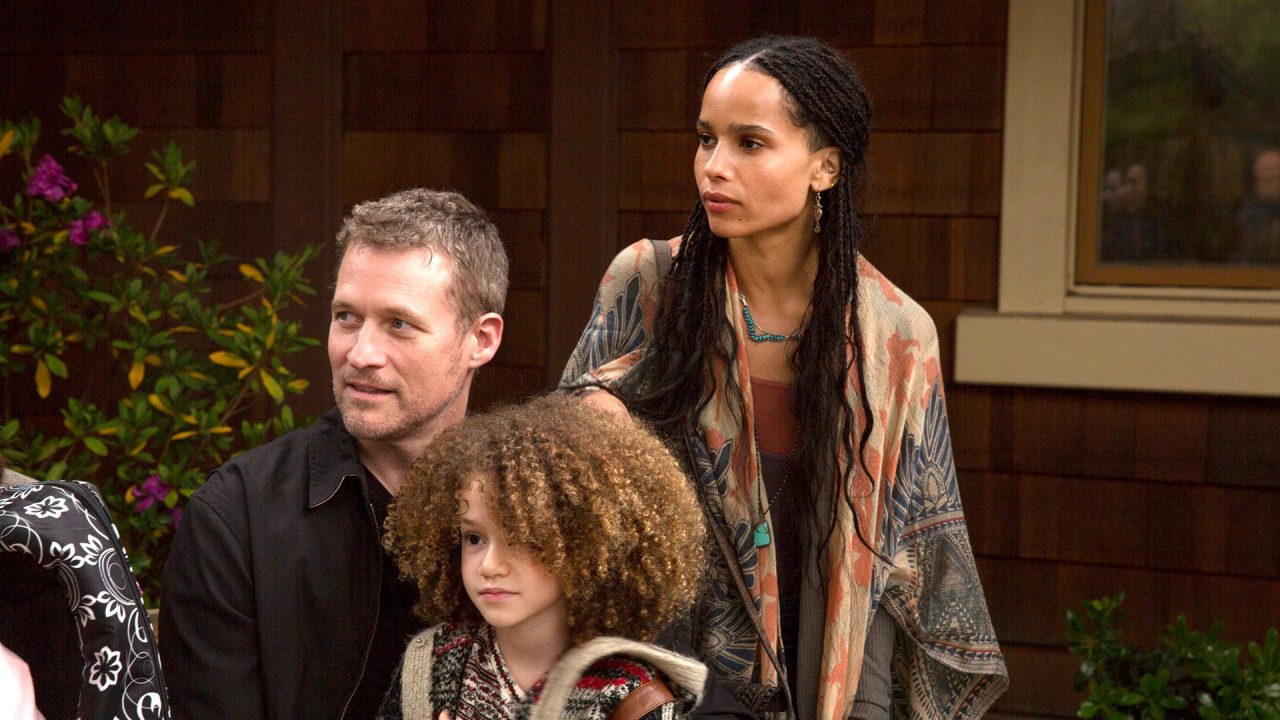 James Tupper in Big Little Lies
James Tupper Movies and TV Shows
2018–...

A Million Little Things

Andrew Pollock

2017–2019

Big Little Lies

Nathan Carlson

2013–2015

Resurrection

Dr. Eric Ward

2012

Playing for Keeps

Matt

2011–2015

Revenge

David Clarke

2011

Mr. Popper's Penguins

Rick

2005–...

Grey's Anatomy

Dr. Andrew Perkins

2005–2014

How I Met Your Mother (episode "The Limo")

Derek

2004–2013

CSI: NY (episode "Dancing with the Fishes")

Paul Zernecky

2000–2007

Gilmore Girls (2 episodes)

Biker #1
Talk Shows
2022

Made in Hollywood

Role: Guest

2018–2019

Home & Family

Role: Guest

2007–2010

Entertainment Tonight

Role: Guest
The series "Aftermath"
September 27, 2016, saw the launch of the post-apocalyptic thriller "Aftermath". In this venture, Tupper collaborated again with Anne Heche, who by then was his partner in life, and together they parented their son, Atlas. Anne, in an interview, confessed that their genuine relationship added a unique essence to the series. Tupper also donned the hat of a co-producer for this project.
The narrative centers on the Copeland family, navigating the treacherous aftermath of an apocalypse. With unpredictable natural disasters at every turn, they soon face supernatural beings. On set, Tupper and Heche were joined by Julia Sara Stone and Taylor Hickson, portraying their on-screen twin daughters, Dana and Brianna. While Dana is depicted as an astute and serious individual, Brianna is characterized by her stubbornness. Levi Meaden took on the role of Matt Copeland, the eldest Copeland offspring.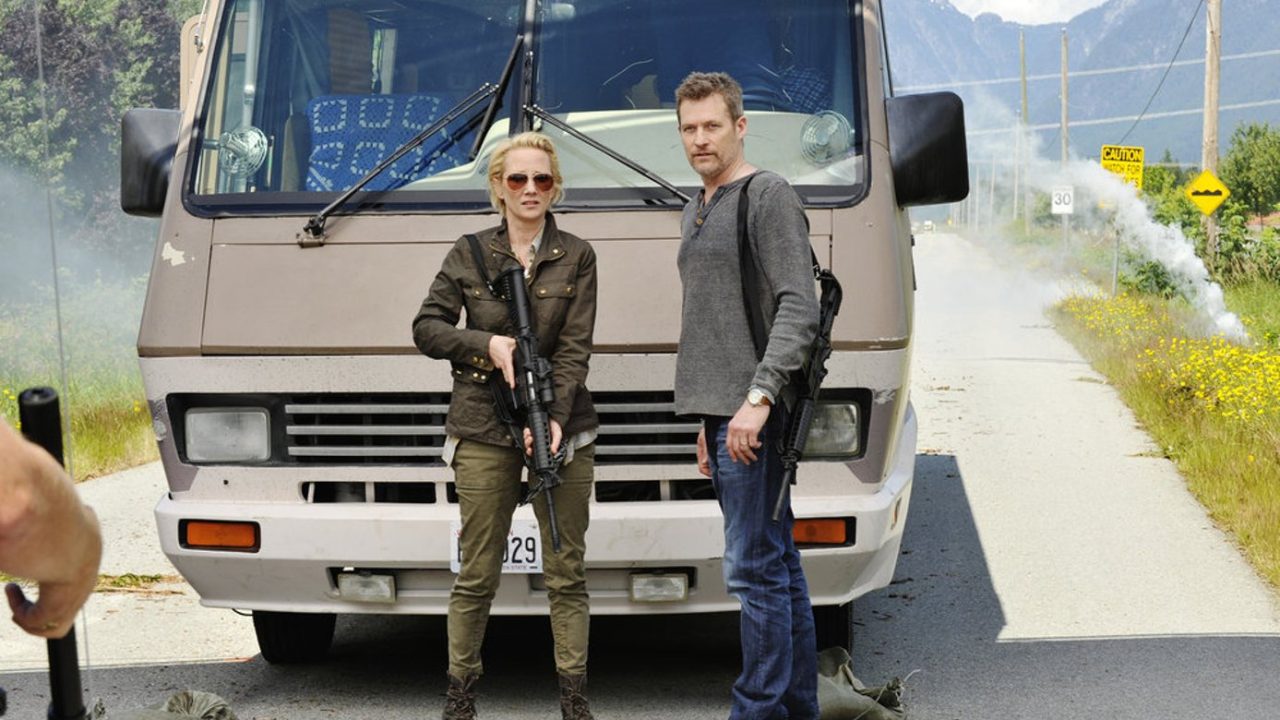 James Tupper and Anne Heche in Aftermath
James Tupper's personal life and family
Tupper has had two significant relationships in his life. His first marriage was with screenwriter Kate Mayfield, though they didn't have children. In 2006, after parting ways with Kate, he soon found love with Anne Heche, the leading lady of "Men in Trees". Their on-screen romance mirrored their off-screen life.
Anne, however, was undergoing a separation from Coleman Laffoon, with whom she shared custody of their son, Homer. Following court directives, Homer resided with his father, with Anne providing financial support. From 2007, Anne and James shared their lives, and in 2009, they welcomed their son, Atlas. Anne occasionally teased Tupper about his apprehensions regarding their son's unique name.
Despite their evident affection, the couple refrained from formalizing their union. Anne often humorously remarked about accumulating rings, gifted annually by Tupper. She fondly referred to him as an "exceptional father". While Anne undertook the night-time duties for Atlas, Tupper took charge in the mornings, ensuring Anne got her rest.
However, even the most idyllic relationships face challenges. The duo announced their separation in 2018. In 2021, Anne publicly discussed her past same-sex relationship with TV personality Ellen DeGeneres, spanning from 1997 to 2000. Tragically, in August 2022, Anne met with a car accident, leading to her hospitalization and subsequent demise.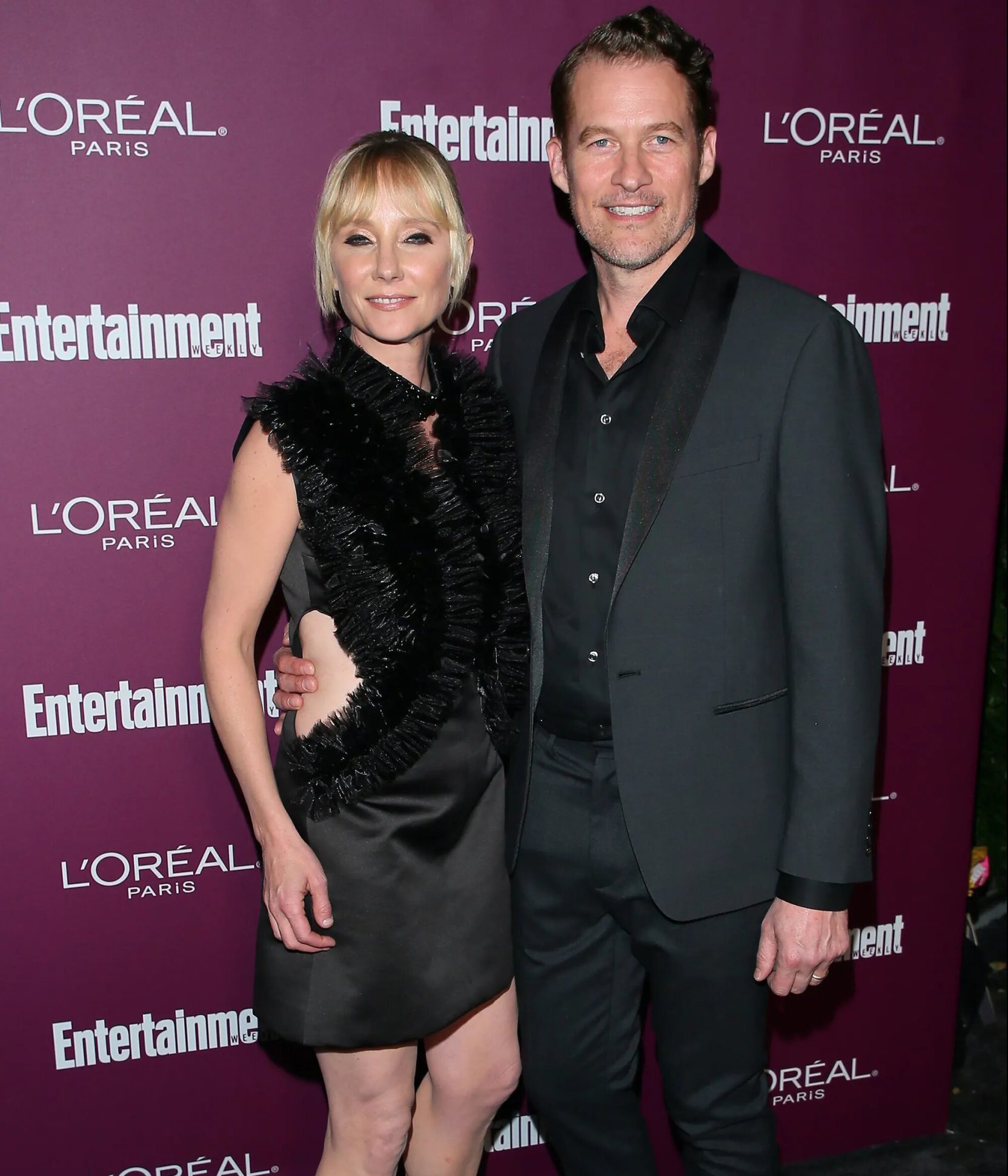 James Tupper with ex-wife Anne Heche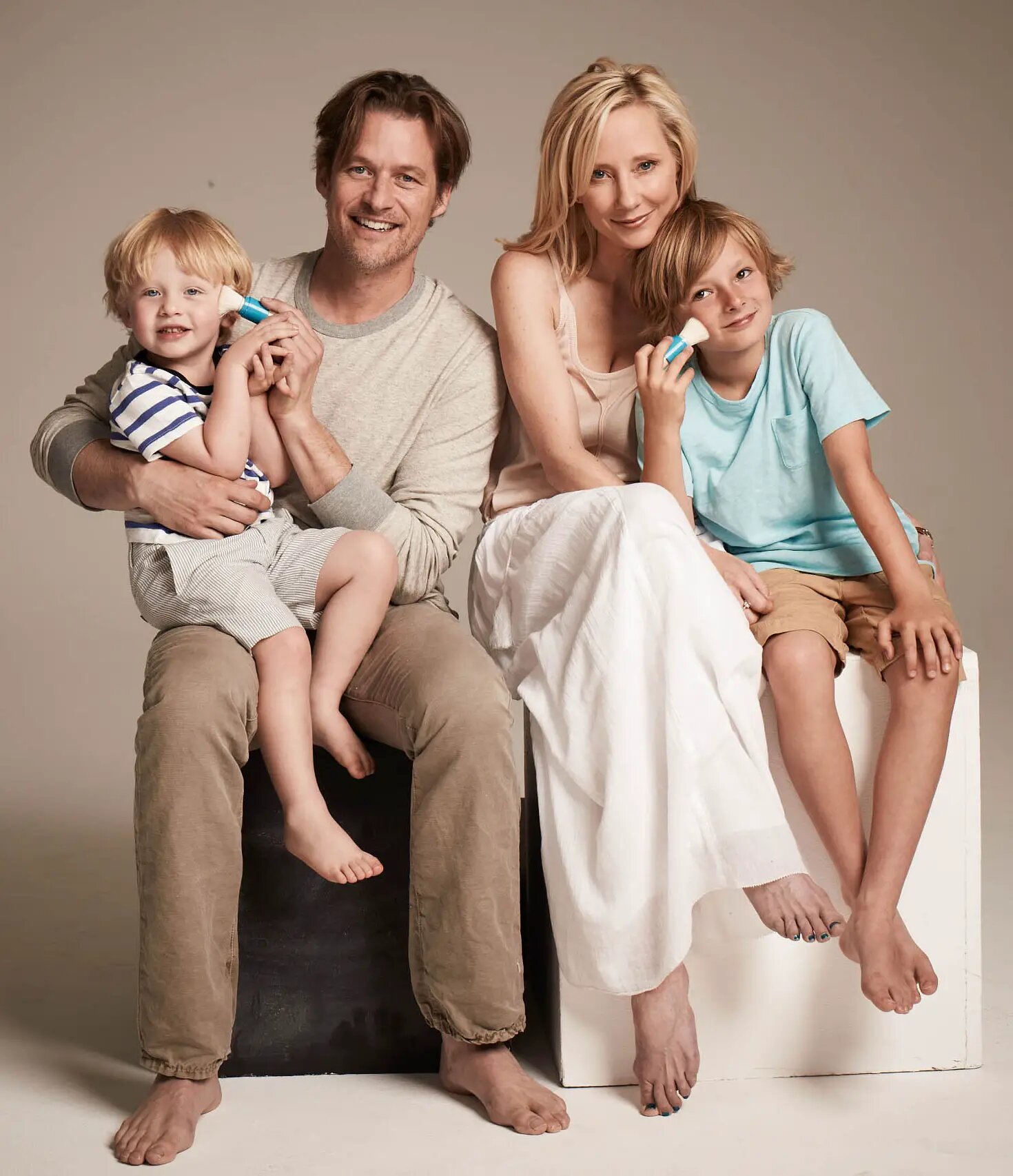 James Tupper with Anne Heche and children
James Tupper now
Tupper's recent roles include portraying Ben Rhodes in "Beneath Us" and Kyle in "The Requin". In 2021, he was featured in the TV movie "My Christmas Family Tree" as Richard Hendricks. However, 2022 brought him under the media spotlight due to Anne Heche's unfortunate passing. Mourning her loss and caring for their teenage son, Tupper expressed his sentiments on social media, writing beneath her photograph: "Always love you".
Published:
August 23, 2023
Updated:
September 26, 2023