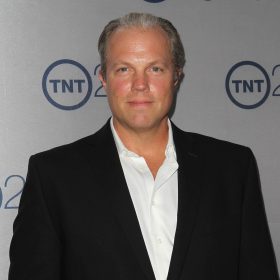 Adam Baldwin
Adam Baldwin, the accomplished American actor, was introduced to the world of the entertainment industry during his formative years. His initial foray into acting proved to be a resounding success, propelling him into high demand on various film sets. His unmistakable voice and exceptional physique became assets in portraying military characters, but it was his iconic role as 'Animal Mother' in the film "Full Metal Jacket" that truly solidified his fame.
What we know about this person
Date of birth:
February 27, 1962
Zodiac sign:
Birthplace:
Winnetka, Illinois, USA
Marital status:
Married to Ami Julius
Early life
Adam Baldwin's birthplace was the village of Winnetka, nestled on the southwest shores of Lake Michigan in the state of Illinois, where he was born on February 27, 1962. Although his surname may lead to assumptions of kinship with the renowned Baldwin brothers, Alec and Daniel, they are merely namesakes. Adam completed his education at the local New Trier High School, a period during which his innate acting talent was discovered, foreshadowing his future career.
Career
In 1980, Adam Baldwin made his debut in the film "My Bodyguard," where he portrayed the role of Ricky Linderman, the quintessential outsider. His inclusion in the project came at the personal invitation of director Tony Bill, who recognized the young man's untapped potential. This initial role swiftly catapulted Adam into the limelight. Subsequently, he shared the screen with Timothy Hutton in the Oscar-winning drama "Ordinary People." In 1983, he graced the lowbrow comedy "D.C. Cab" with his presence.
Adam Baldwin's career reached new heights when he assumed the formidable character of Sergeant 'Animal Mother' in Stanley Kubrick's movie "Full Metal Jacket," a gripping portrayal of the Vietnam War. This penultimate work of the famous film director and screenwriter received numerous awards, including an Oscar nomination. After that, Baldwin appeared in movies like "Predator 2" with Maria Conchita Alonso, "Digital Man" with Kristen Dalton, "Independence Day" with Will Smith, and others.
By the end of the 1990s, Adam Baldwin was less in demand on the big screen, so he turned to television. Guest roles in popular TV series such as "The X-Files" and "JAG" paid off, making the actor even more recognizable. It was during this time that he played the lead role in the series about NASA astronauts, "The Cape."
In 2002, Adam Baldwin, along with Nathan Fillion, Gina Torres, Alan Tudyk, and Morena Baccarin, starred in the space western "Firefly" directed by Joss Whedon. He portrayed the mercenary Jayne Cobb, for which he received the SyFy Genre Award for Best Supporting Actor. In 2005, the series continued with a feature film, "Serenity," featuring the same cast, which continues and complements the events of the final episode of "Firefly."
From 2007 to 2012, Adam Baldwin worked on the multi-series spy comedy "Chuck." He played NSA agent John Casey in it, and his colleagues were Zachary Levi and Yvonne Strahovski. Periodically, Baldwin appeared in feature films, with the most interesting one being John Hughes' comedy "Drillbit Taylor." After that, the actor had guest appearances in the series "Castle" and "Law & Order: Special Victims Unit."
In 2014, Adam Baldwin was cast as Mike Slattery, the captain's assistant, in the post-apocalyptic series "The Last Ship." Its plot revolves around the crew of a destroyer tasked with saving humanity from extinction after a global pandemic. The project had 5 seasons and concluded in 2018. In 2021, Baldwin appeared in the drama about football player Kurt Warner, "American Underdog."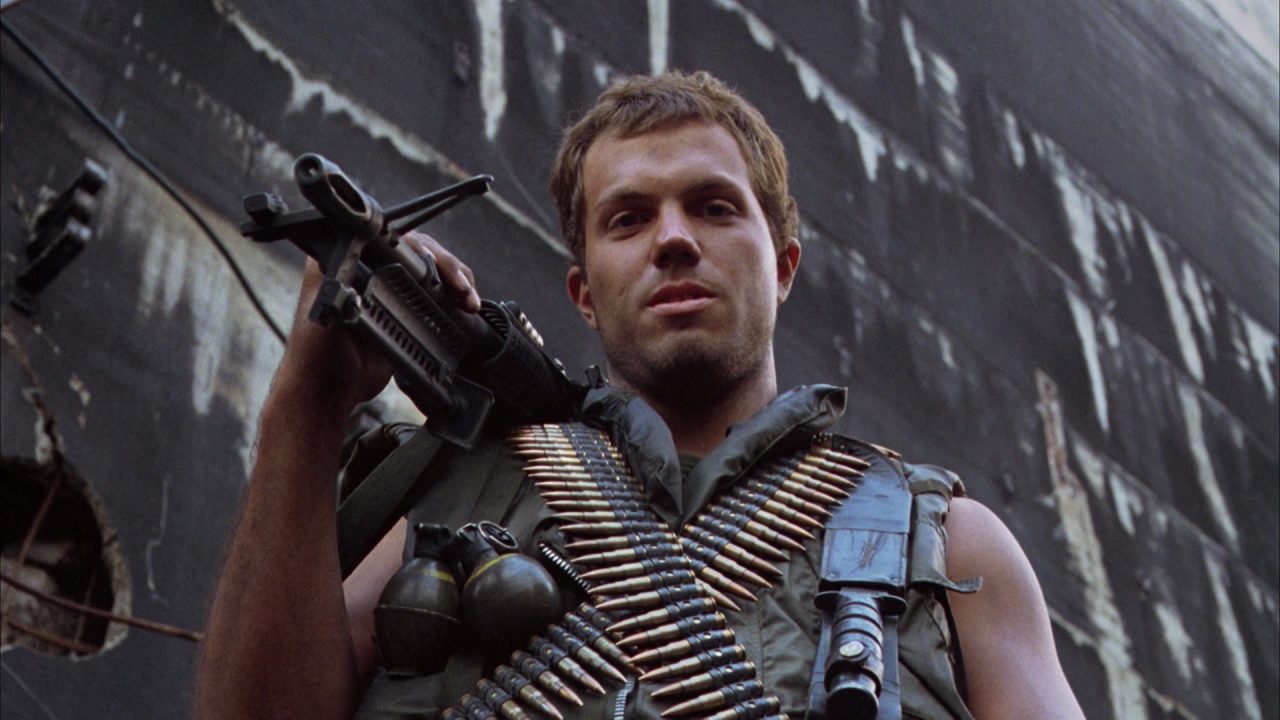 Adam Baldwin in Full Metal Jacket
Adam Baldwin Movies and TV Shows
2012–2015

Castle

Detective Ethan Slaughter

2006

Bones

Special Agent Jamie Kenton

2005

Serenity

Jayne Cobb

2004

Stargate SG-1

Colonel David Dixon

2002–2003

Firefly

Jayne Cobb

2001–2002

The X-Files

Knowle Rohrer

2000

The Patriot

Captain Wilkins

1996

Independence Day

Major Mitchell

1990

Predator 2

Agent Adam Garber

1987

Full Metal Jacket

Sergeant 'Animal Mother'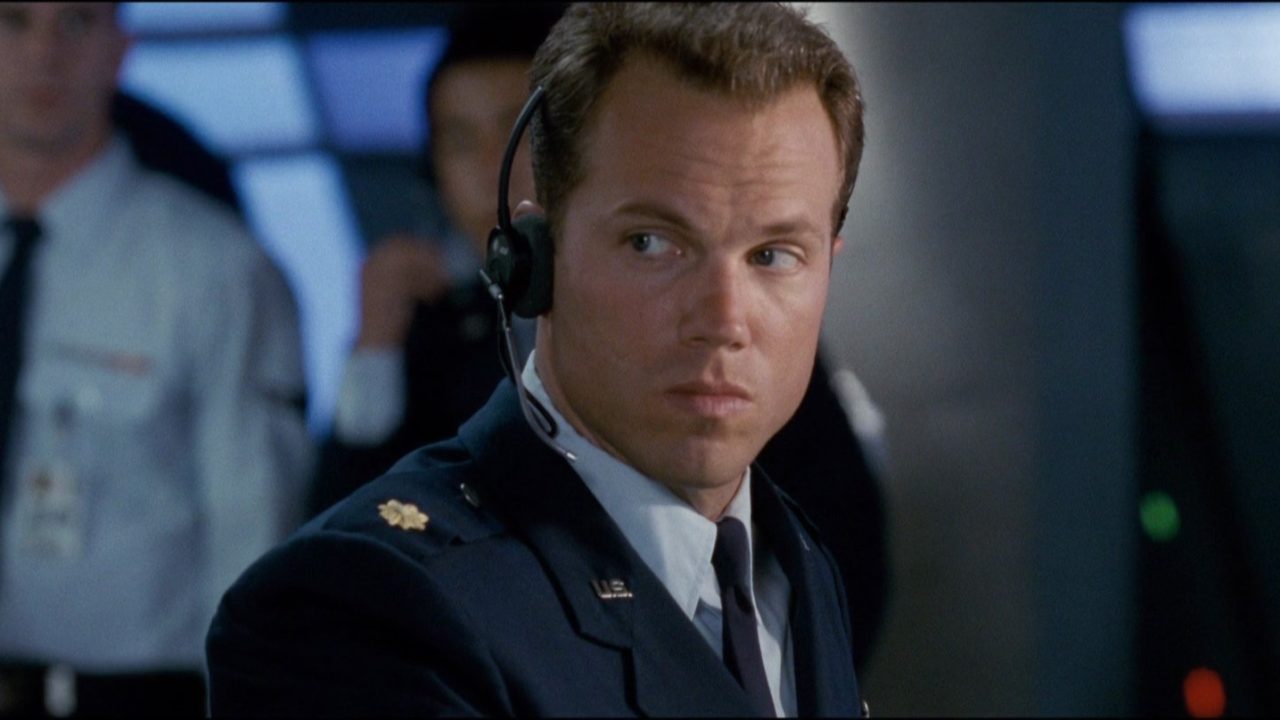 Adam Baldwin in Independence Day
Adam Baldwin's personal life and family
Adam Baldwin devotes a lot of time to his work, but he has managed to build strong relationships with actress Ami Julius. They have been married since 1988 and have raised two daughters, Jessica and Zoey, and a son, Devlin Shepard, together. Baldwin keeps himself in good physical shape, thanks to regular activities such as golf, frisbee, ice hockey, and mountain biking.
Adam Baldwin is a politically active citizen: he was initially a member of the Democratic Party of the United States, but later changed his views and called himself a "conservative libertarian." For some time, he even wrote articles for a liberal news website. Periodically, the actor participates in charitable projects and advocates for laws he considers important for society.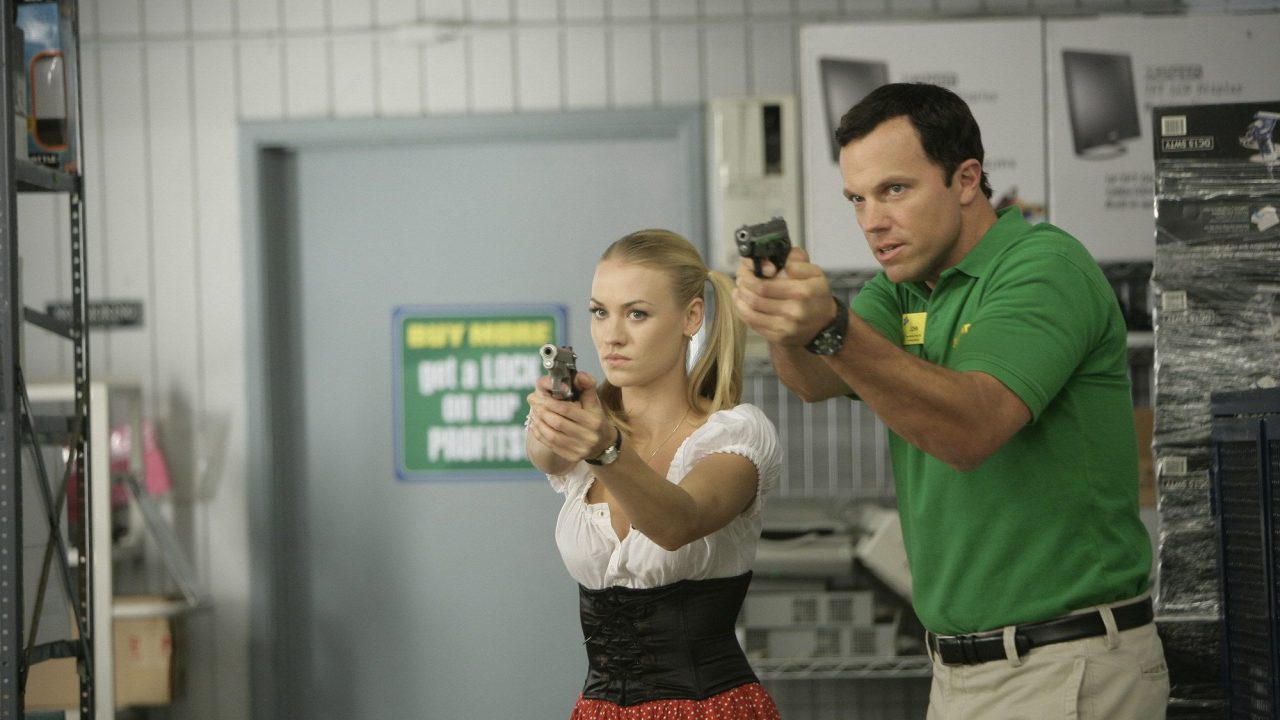 Adam Baldwin in Chuck
Adam Baldwin now
Adam Baldwin continues to regularly appear on film sets. He is a permanent participant in the TV program "GunnyTime," in which he, together with retired military serviceman Ronald Lee Ermey, discusses firearms technology of the past, present, and future. In addition to this, Adam Baldwin continues to act in new movies and TV series and is also involved in voicing animated films and video games.
Published:
September 12, 2023
Updated:
September 26, 2023