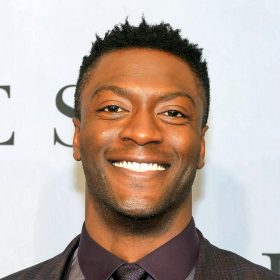 Aldis Alexander Basil Hodge
Aldis Hodge is a renowned American actor, producer, and television host. His career commenced in 1993, and he has accumulated over 90 film credits and appearances on talk shows to date. His breakthrough came with his portrayal of hacker Alec Hardison in the crime drama series "Leverage," which debuted on the TNT network on December 7, 2008.
What we know about this person
Date of birth:
September 20, 1986
Zodiac sign:
Birthplace:
Onslow County, North Carolina, USA
Early life
Aldis Alexander Basil Hodge was born on September 20, 1986, and spent his formative years in Onslow County, North Carolina (USA). His mother, Yolanda Richardson, hails from Florida, while his father, Aldis Basil Hodge, originates from the Dominican Republic. Although both his parents served in the Marine Corps, neither Aldis nor his older brother Edwin pursued a military career. Instead, they ventured into the world of acting.
From a young age, Aldis exhibited artistic talents, including writing, drawing, and playing musical instruments like the clarinet and violin. His parents encouraged his artistic endeavors, and by the age of 18, he had acquired his own violin. During the same period, Aldis Hodge embarked on his initial design projects for watches (with his line being unveiled in 2019) and began crafting "mature" short stories.
Early career
At the tender age of three, Aldis Hodge, along with his elder brother Edwin, made their entry into show business as models featured in Essence magazine. They continued to work in print advertisements and videos until they were offered roles in the renowned children's series "Sesame Street." Subsequently, the talented siblings became part of the cast in the Broadway revival of Showboat, which earned a prestigious Tony Award.
The charismatic teenager also made appearances in TV series like "Buffy the Vampire Slayer," "NYPD Blue," "ER," "Pacific Blue," "Supernatural," and "Charmed," where he showcased his burgeoning talents. Another significant milestone was an episodic role in the cult film "Die Hard with a Vengeance" (1995). Aldis celebrated his coming of age with his first substantial role in the TV series "Leverage."
Series "Leverage"
Aldis Hodge achieved immense acclaim for his portrayal of computer expert and hacker Alec Hardison in the TV series "Leverage." Running from 2008 to 2012, this crime drama captivated audiences as the main characters—a thief (Beth Riesgraf), a con artist (Gina Bellman), a hacker (Hodge), a retrieval specialist (Christian Kane), and a former insurance investigator (Timothy Hutton)—came together to aid individuals who had suffered at the hands of the "powerful of this world."
In interviews, Aldis Hodge shared his fascination with the concept of the series, where a group of individuals with checkered pasts embarked on a quest to restore justice. They harnessed their criminal skills to recover stolen inventions, force an insurance company to cover the treatment of a gravely wounded soldier, locate a kidnapped child, and more. Concurrently, the characters grappled with their own psychological demons.
Aldis Hodge described "Leverage" as a dynamic production where each episode told a self-contained story. The plots seamlessly interwove humor with the drama of the situations the main characters confronted. He expressed gratitude to the series' director and producer, Dean Devlin, and his "exceptional" co-stars for instilling confidence in a budding actor and allowing him to fully unleash his talent.
Aldis Hodge Movies and TV Shows
2022

Black Adam

Hawkman

2020

One Night in Miami

Jim Brown

2020

The Invisible Man

Detective James Lanier

2019–...

City on a Hill

Decourcy Ward

2016

Jack Reacher: Never Go Back

Captain Anthony Espin

2016

Hidden Figures

Levi Jackson

2015

Straight Outta Compton

MC Ren (Lorenzo Gerald Patterson)

2013

A Good Day to Die Hard

Lieutenant Foxy

2008–2012

Leverage

Alec Hardison

2007

Supernatural

Jake Talley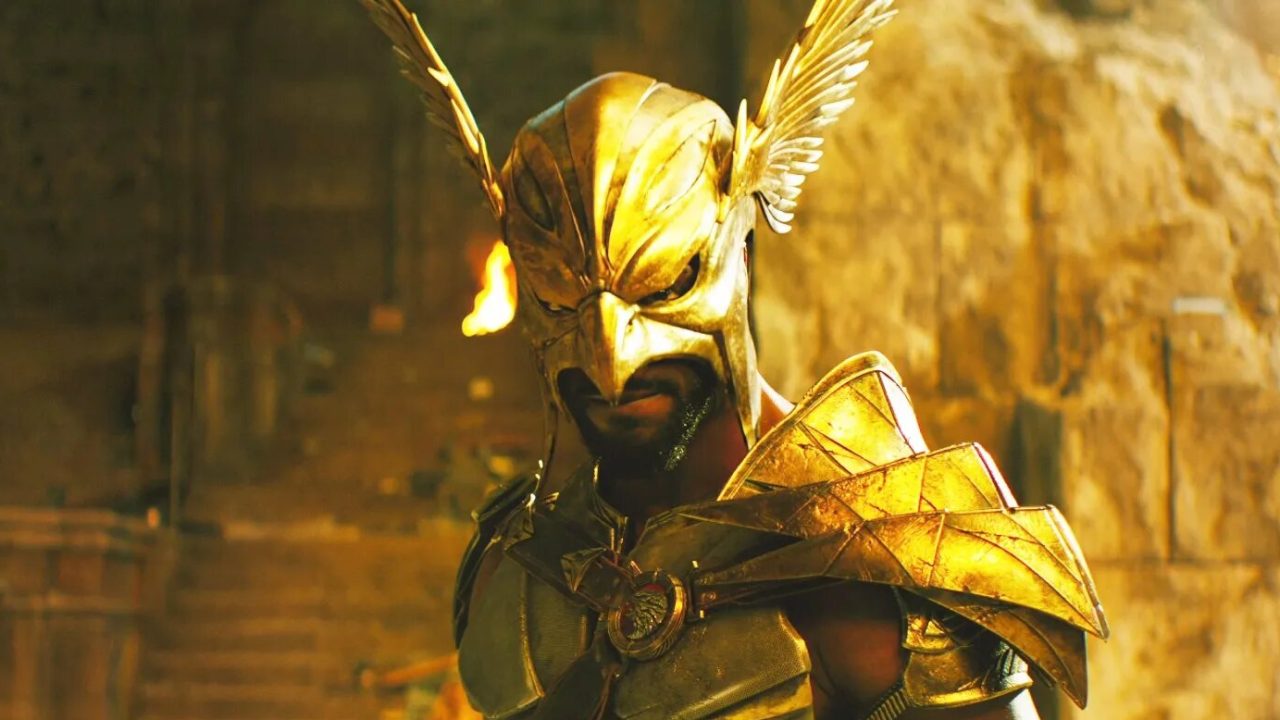 Aldis Hodge as Hawkman in Black Adam
Further career
Aldis Hodge boasts an extensive filmography spanning various genres. His preferences encompass science fiction, action, fantasy, thrillers, westerns, autobiographical works, and historical themes. Moreover, he shines in roles across melodramas, comedies, and musicals. As of today, he has graced the screens in 93 feature films, short films, TV series, and has even lent his voice to animated films.
Aldis garnered attention in the thriller "The East" (an independent film by Fox Searchlight) and made an appearance in the concluding installment of "Die Hard"—"A Good Day to Die Hard," alongside Bruce Willis and Jai Courtney (Twentieth Century Fox). In 2013, his television career soared with his role as Noah in the well-received TV project "Underground," which aired on the WGN America cable channel.
In 2017, he featured in the film "Hidden Figures" alongside Taraji P. Henson, Octavia Spencer, Janelle Monáe, Kirsten Dunst, and others. The film earned two Golden Globe nominations, the SAG Award, and the NAACP Award. Additionally, Aldis graced the third season of the popular TV series "Black Mirror," which delves into the impact of information technology on our lives.
In February 2019, the comedy "What Men Want" was released, with Aldis portraying the character Will. He also took on the role of district attorney Decourcy Ward in the crime drama series "City on a Hill," where Aldis not only produced the pilot for Showtime but also portrayed the lead character. His co-star in the film was actor, musician, producer, and director Kevin Bacon, with executive producers including global stars Matt Damon and Ben Affleck.
In 2020, Aldis delighted his fans with a significant role as police officer and single father James Lanier in the thriller "The Invisible Man" (Blumhouse and Universal Studios). This science fiction horror film, based on H.G. Wells' novel, received a fresh interpretation on the silver screen. Aldis's performance earned him an MTV Award and a Saturn Award for Best Horror Film.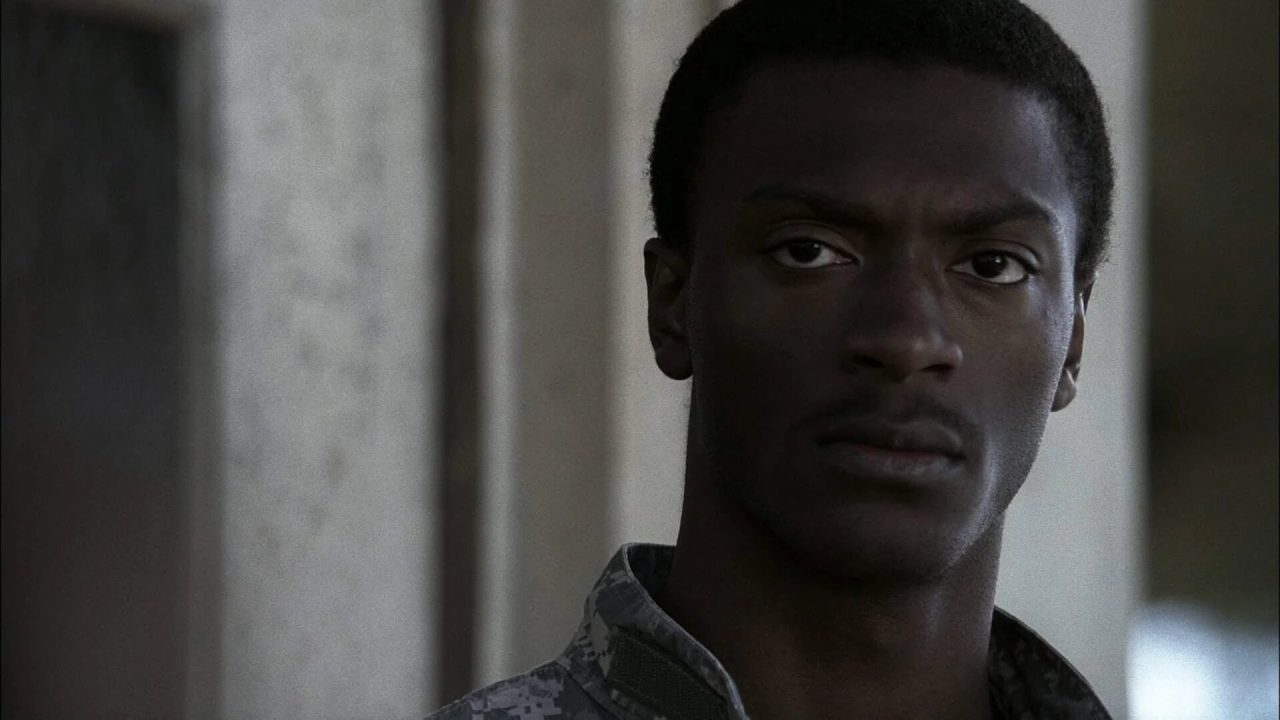 Aldis Hodge in Supernatural
Aldis Hodge's personal life and family
As of the present, Aldis Hodge doesn't have a wife. His all-consuming commitment to filming and business endeavors leaves him with little time for his personal life. This circumstance has fueled speculation in certain circles regarding Aldis's non-conventional orientation. However, this is not the case. His partner is the renowned artist Harmonia Rosales. In addition to their romantic connection, the couple shares a deep passion for art. As for the future plans of Hodge and Rosales, they remain undisclosed to the wider public.
Aldis Hodge continues his creative collaboration with his brother Edwin. They assume lead roles in the remake of Lei Zheng's "Parallel Forest," titled "Parallel," for which Edwin co-wrote the screenplay for the science fiction film alongside Jonathan Keasey. Under their film company, Hodge Brothers Productions, the Hodge brothers are co-producing the remake in collaboration with representatives of Beijing Pu Luo Media Co., who were involved in the original version of the film.
Despite his immersion in numerous roles and production activities, Aldis has not abandoned his pursuits in painting and design. In 2019, Hodge introduced a designer line of wristwatches bearing his distinctive logo. He has also excelled as an artist, with his watercolor paintings drawing art enthusiasts to exhibitions and becoming sought-after items for collectors.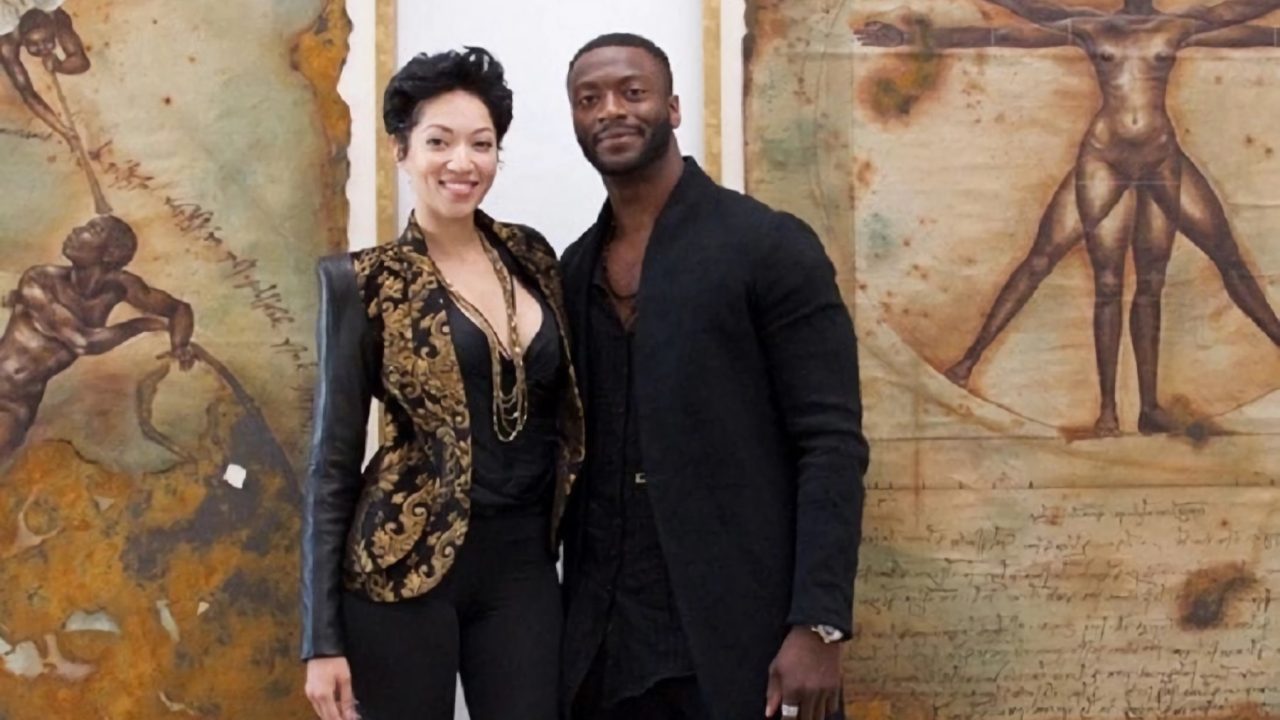 Aldis Hodge and girlfriend Harmonia Rosales
Aldis Hodge now
Aldis Hodge secured the role of Hawkman in the fantasy action film "Black Adam." This thriller is based on the DC comic of the same name (1945), which narrates the exploits of a supervillain. The starring role is portrayed by Dwayne Johnson. Among other cast members are Noah Centineo, Sarah Shahi, and Pierce Brosnan. Fans of the work of these internationally acclaimed actors have eagerly shared their expectations long before the movie's premiere.
Published:
September 1, 2023
Updated:
September 26, 2023