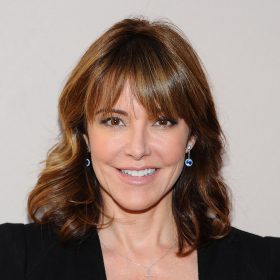 Christa Beatrice Miller
Christa Miller is a highly accomplished American actress and former fashion model who has garnered immense recognition in the world of sitcoms. Her exceptional talent and outstanding performances have earned her widespread acclaim from both critics and audiences alike. Throughout her illustrious career, Christa has made a lasting impact on television with her memorable roles in beloved multi-series projects such as "The Drew Carey Show," "Scrubs," "Cougar Town," and "Head of the Class."
What we know about this person
Full name:
Christa Beatrice Miller
Date of birth:
May 28, 1964
Zodiac sign:
Birthplace:
Manhattan, New York, USA
Marital status:
Married to Bill Lawrence
Occupation:
actress, model
Early life
Christa Beatrice Miller, born on May 28, 1964, in Manhattan, New York, hails from a family with a rich background in the entertainment industry. Her father, Chuck Miller, is an aviation engineer, while her mother, Bonnie Trompter, achieved fame as a renowned model. Christa has two siblings, a brother and a sister, with her sister being the esteemed television actress Susan Saint James. Growing up, Christa attended a Catholic private girls' school affiliated with the Convent of the Sacred Heart.
At the tender age of 3, Christa Miller and her mother participated in a captivating photoshoot for "Redbook" magazine. Her early introduction to the world of modeling propelled her towards a career as a child model, appearing in various commercials from the age of 6. However, her modeling pursuits were momentarily paused during her academic pursuits, as her parents encouraged her to pursue a more "serious" profession.
After completing her education, Christa made the decision to return to the modeling industry, gracing the pages of European and Japanese fashion publications. She even had the honor of being featured on the cover of the inaugural issue of "Maxim" in the United States.
Career
Christa Miller's passion for acting ignited a desire to seek formal training in the craft. Driven by her determination, she enrolled in acting classes to refine her skills. In 1985, her dedication paid off when she secured her debut role as a student in the sitcom "Kate & Allie," which also showcased the talents of her aunt, the esteemed Susan Saint James. Three years later, Christa returned to the series, showcasing her versatility in a distinct character. However, her ambitions fueled a bold move, leading her to relocate to Los Angeles, the heart of the entertainment industry, in 1990.
In 1991, Christa Miller made her mark in the Anglo-American thriller film "Stepfather III," demonstrating her versatility and ability to tackle diverse roles. Shortly thereafter, she made notable guest appearances in the acclaimed TV series "Seinfeld." Interestingly, she astutely employed a videotape of her appearance in one episode as an audition tape for another sitcom. This demonstration of her talent and professionalism captured the attention of the producers of "The Drew Carey Show," ultimately leading to her casting as Kate O'Brien. Christa portrayed the character from 1995 to 2004, leaving an enduring impression on both critics and audiences.
In 2001, Christa Miller starred in the comedy series "Scrubs," helmed by her husband, the accomplished Bill Lawrence. Her character, Jordan Sullivan, originally intended for a single episode, quickly became a regular presence from the second season onward. Christa's portrayal of the acerbic and sharp-tongued wife of Dr. Perry Cox earned her a nomination for a Satellite Award in the "Best Supporting Actress" category.
Additionally, Christa Miller showcased her voice acting prowess by lending her voice to the character Cleopatra in the animated series "Clone High." She also made a guest appearance in an episode of the police procedural series "CSI: Miami." In 2008, she joined the main cast of the science fiction series "The Andromeda Strain," alongside Benjamin Bratt, Andre Braugher, Eric McCormack, Rick Schroder, and Viola Davis.
From 2009 to 2015, Christa Miller delighted audiences with her portrayal of Ellie Torres in the comedy-drama series "Cougar Town," which was co-created by her husband. The show's lead actress and producer, Courteney Cox, became a close friend of Christa's after they crossed paths during the filming of the 8th season of "Scrubs." In recognition of her exceptional performance, Christa received a prestigious Gracie Award for her outstanding supporting role.
In 2015, Miller made a special guest appearance in the TV series "Undateable." In the subsequent years, her appearances in film and television became less frequent. However, in 2018, she made a notable contribution with a supporting role in the Japanese-American thriller film "Breaking In," followed by a guest appearance in an episode of the series "Whiskey Cavalier" in 2019. Most recently, in 2021, Christa landed a regular role as a school principal in the delightful sitcom "Head of the Class."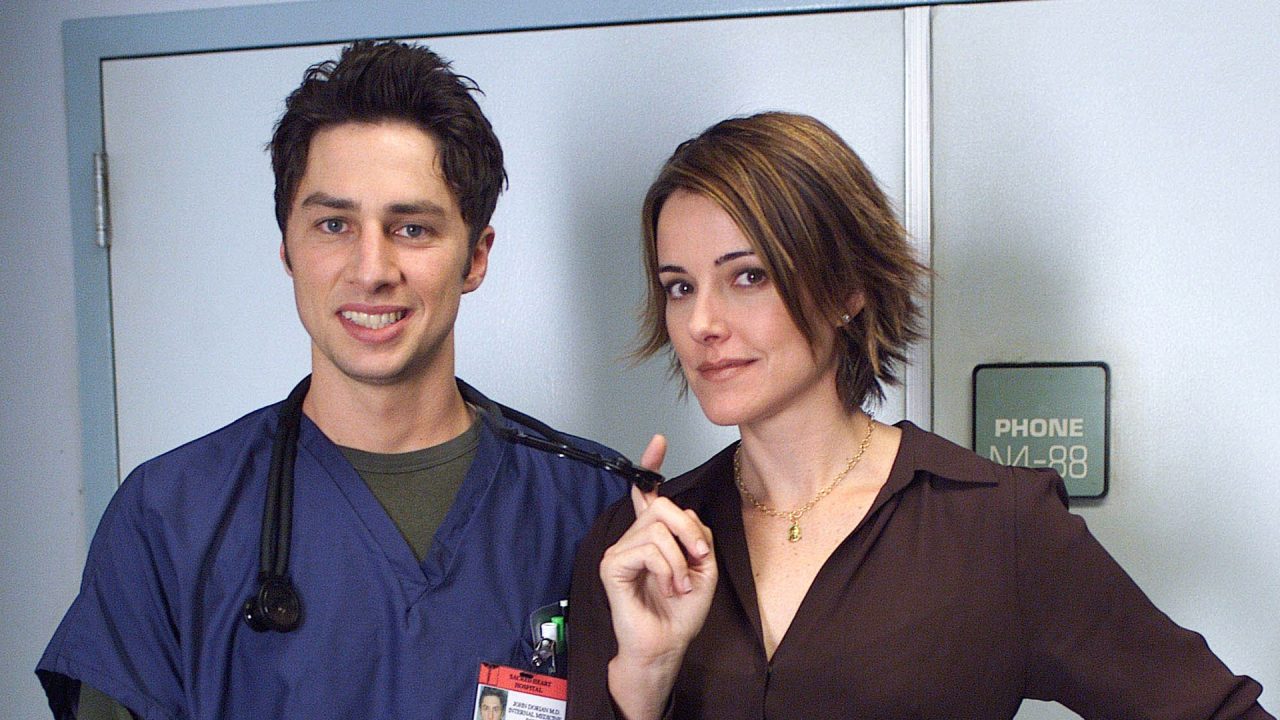 Christa Miller in Scrubs
Christa Beatrice Miller Movies and TV Shows
2019

Whiskey Cavalier (episode "Two of a Kind")

Kelly Ashland

2018

Breaking In

Maggie Harris

2014–2016

Undateable

Ally / Jackie

2009–2015

Cougar Town

Ellie Torres

2008

The Andromeda Strain

Dr. Angela Noyce

2002–2012

CSI: Miami (episode "Divorce Party")

Amy Lansing

2001–2010

Scrubs

Jordan Sullivan

1990–1996

The Fresh Prince of Bel-Air (episode "Who's the Boss?")

Girl

1990–1995

Northern Exposure (episode "Soapy Sanderson")

Laurie Batan

1989–1998

Seinfeld (episode "The Doodle")

Paula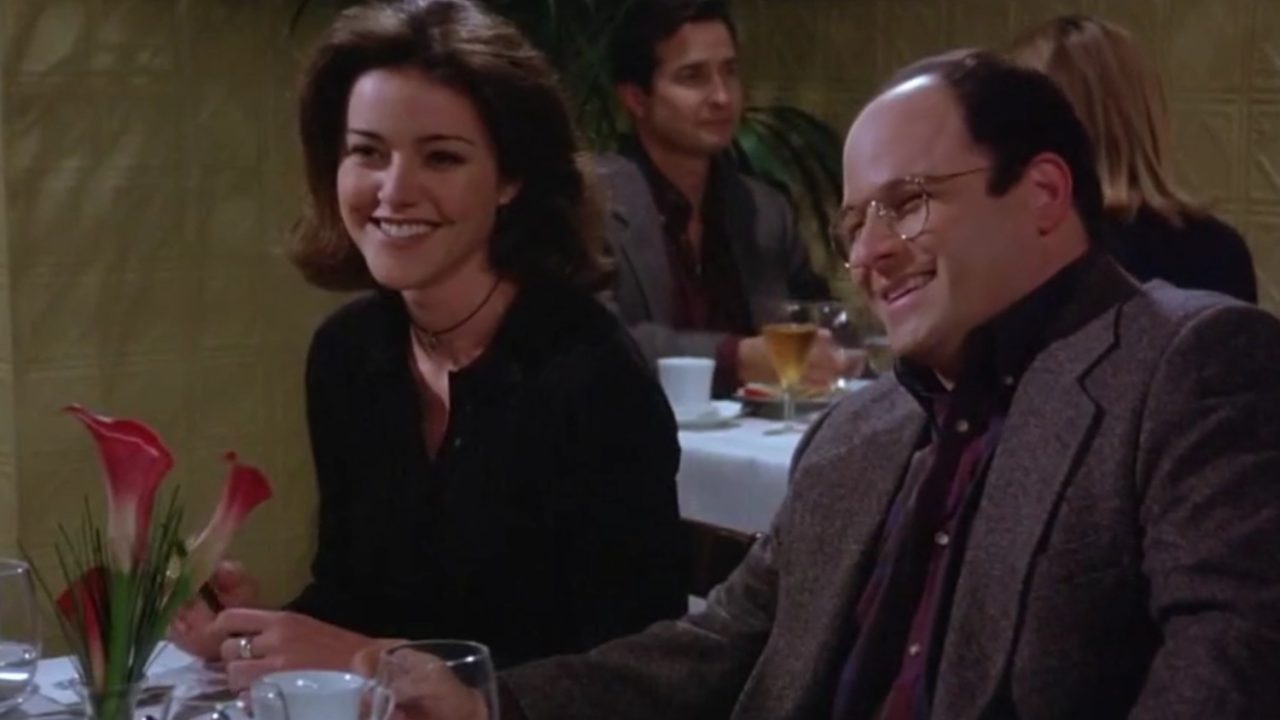 Christa Miller in Seinfeld
Talk Shows
2023

The Talk

Role: Guest

2023

Made in Hollywood

Role: Guest

2012

Jimmy Kimmel Live!

Role: Guest

2012

Chelsea Lately

Role: Guest

2012

Howard Stern on Demand

Role: Guest

2002

The Rosie O'Donnell Show

Role: Guest

1996–2002

Late Night with Conan O'Brien (4 episodes)

Role: Guest

1999

The Daily Show

Role: Guest

1997

The Tonight Show with Jay Leno

Role: Guest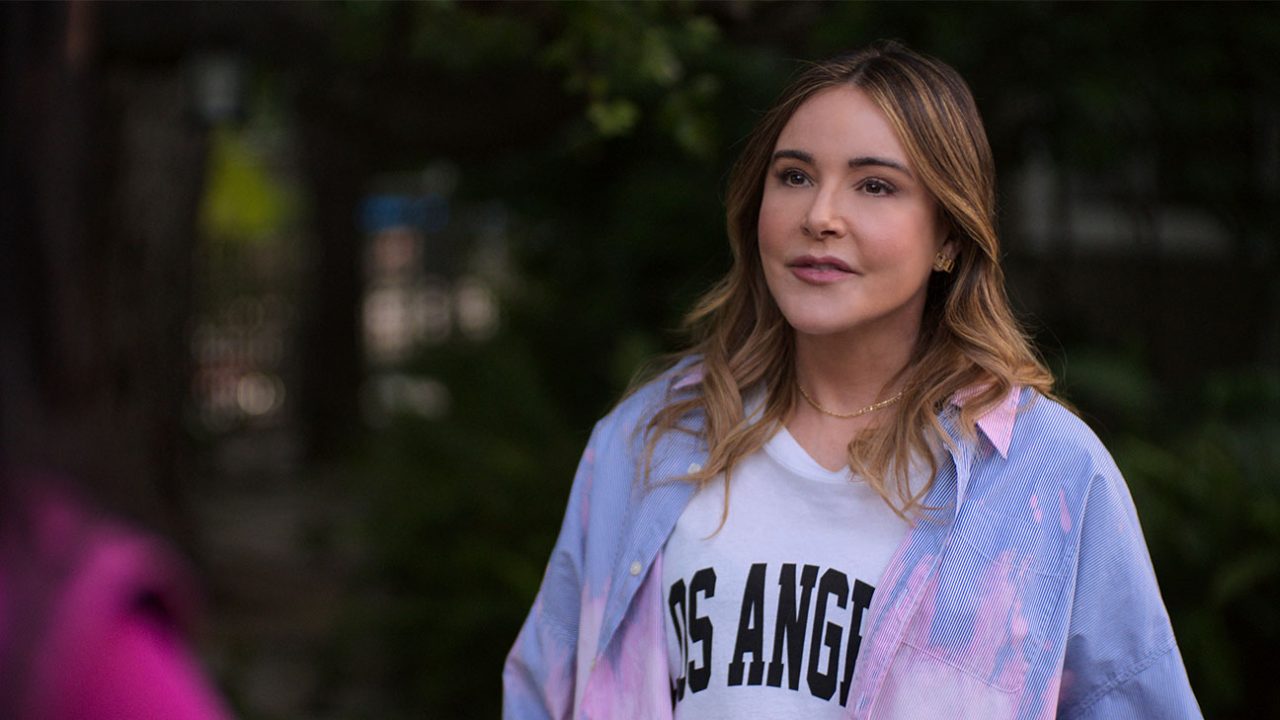 Christa Miller in Shrinking (2023)
Christa Miller's personal life and family
Christa Miller is happily married to the accomplished American director, writer, and producer Bill Lawrence, renowned for his remarkable contributions to hit shows such as "Scrubs," "Cougar Town," and "Ted Lasso." The couple has been together since 1999 and is blessed with three beautiful children: Charlotte, William, and Henry. Following in the footsteps of her talented parents, their eldest daughter, Charlotte, has embraced a creative path and thrives as a singer and model.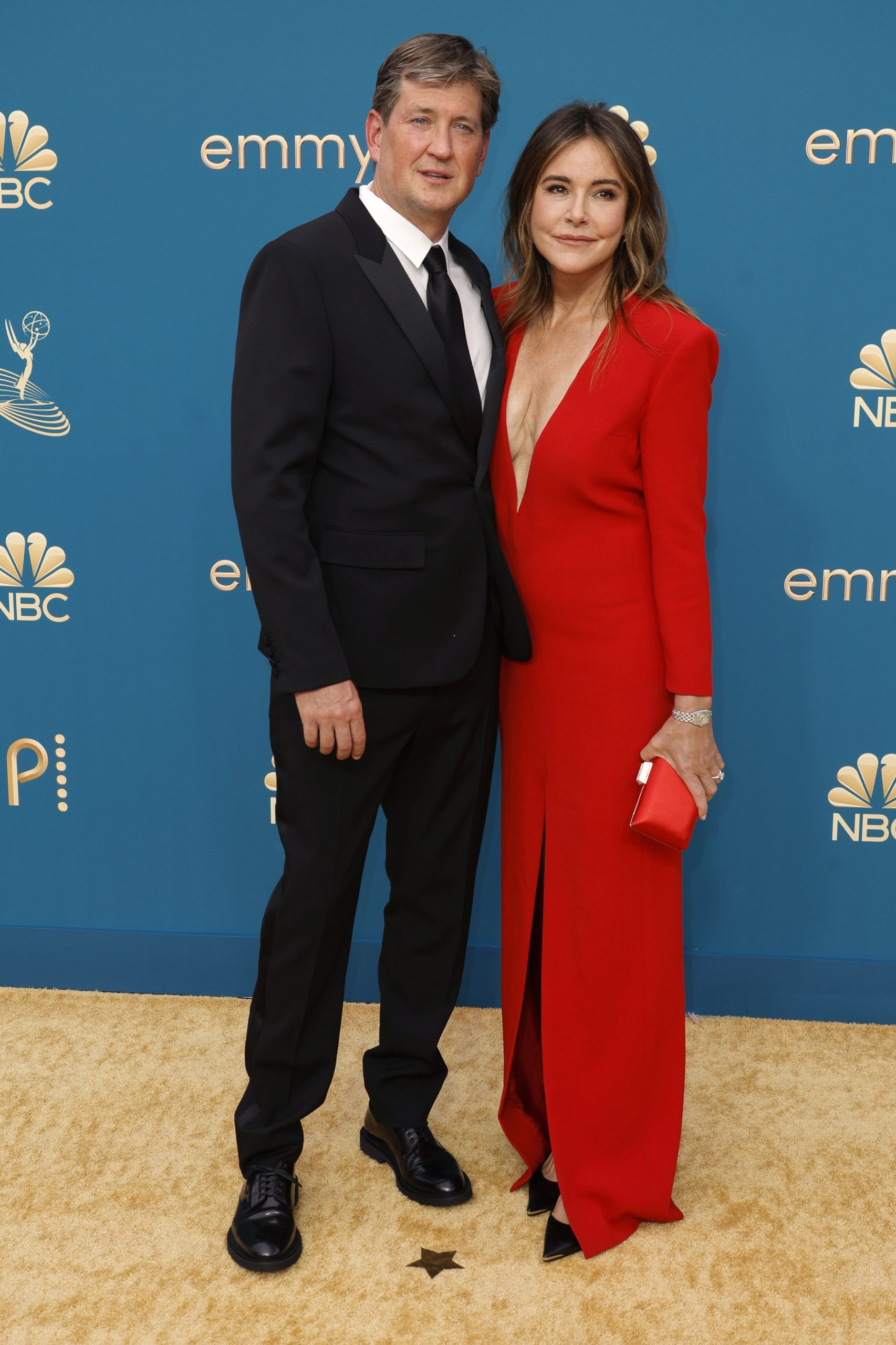 Christa Miller with husband Bill Lawrence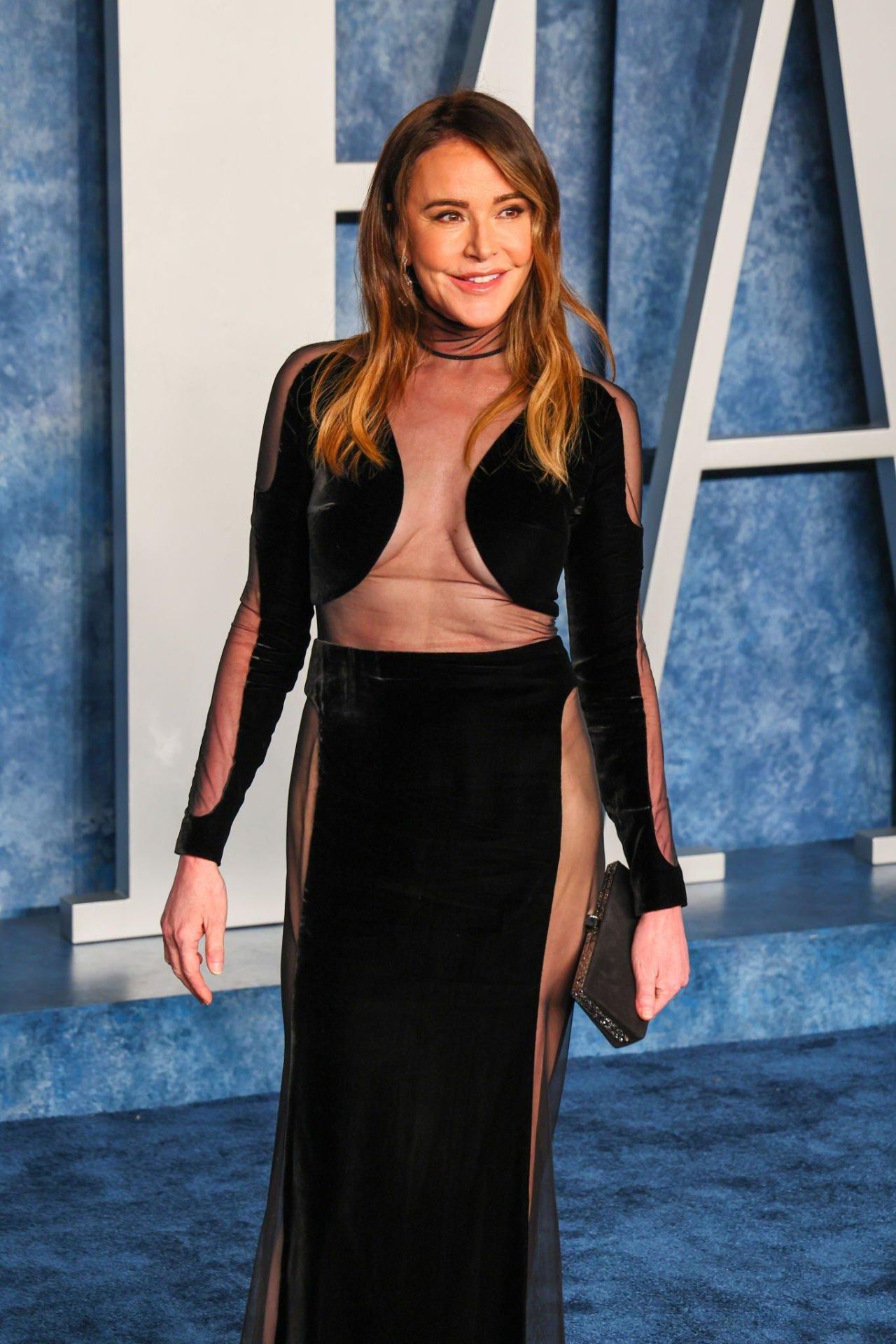 Christa Miller at the 2023 Vanity Fair Oscar Party
Christa Miller now
Christa Miller remains engaged in her ongoing acting career. In the spring of 2022, she embarked on the filming of the series "Shrinking," a captivating show centered around a therapist who fearlessly expresses his thoughts to his patients. Co-created by Bill Lawrence, Brett Goldstein, and Jason Segel, "Shrinking" made its highly anticipated debut on Apple TV+ in January 2023. Furthermore, Christa Miller assumes the role of musical producer for her daughter's burgeoning career, providing support and guidance to Charlotte Lawrence.
Updated:
December 10, 2023