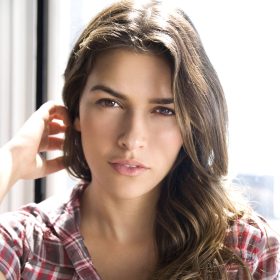 Sofia Pernas
Sofia Pernas is an actress of Moroccan-Spanish origin. She has tried her hand in various fields, from journalism to modeling, but found her best application of talents in the film industry. Sofia gained fame in 2015 when she played Marisa in the series "The Young and the Restless." Equally significant roles in her career were in the series "The Immortal Voyage of Captain Drake," "Underground," "The Brave," and "Blood & Treasure."
What we know about this person
Marital status:
Married to Justin Hartley
Early life
Born in the small Moroccan town of Fez in July 1989, Sofia Pernas is of mixed heritage. Her mother is Moroccan, and her Spanish father is a scientist. Sofia has often spoken about her large, conservative family in interviews.
Raised in a multicultural environment, she became fluent in multiple languages, including Arabic, English, Spanish, and German, aided by her family's relocation to the United States when she was five.
Pernas resided in Orange County, California, throughout her childhood. She maintains privacy about her upbringing and parents' identities, with scant public information about her education. After completing school, she had plans for a journalism career. However, an unplanned encounter with a talent agent steered her into exploring new paths, ultimately propelling her into the modeling and acting realms.
Career
Sofia Pernas launched her acting career at 20, debuting as the lead, Isabella Drake, in the 2009 film "The Immortal Voyage of Captain Drake." She was featured as Rachel in the 2011 fantasy film "Age of the Dragons" alongside Danny Glover and Vinnie Jones, but true fame eluded her until the mid-2010s.
Her breakthrough came with the series "The Young and the Restless." Though she appeared in just eight episodes in 2015, her portrayal of Marisa captivated audiences and caught directors' attention, leading to a flood of film offers.
Subsequent high-profile projects included roles in the series "Brave," where she shared the screen with Anne Heche, Mike Vogel, Tate Ellington, Noah Mills, and others. She also had a central role in the adventure series "Blood & Treasure," acting alongside Matt Barr, James Callis, Katia Winter, Michael James Shaw, among others.
Currently, Pernas' filmography boasts over 15 films, each a significant milestone in her career. She has worked across diverse genres, showing a particular inclination towards science fiction, horror, thriller, action, fantasy, adventure, and crime. Her exceptional performances have earned her nominations and awards at various events.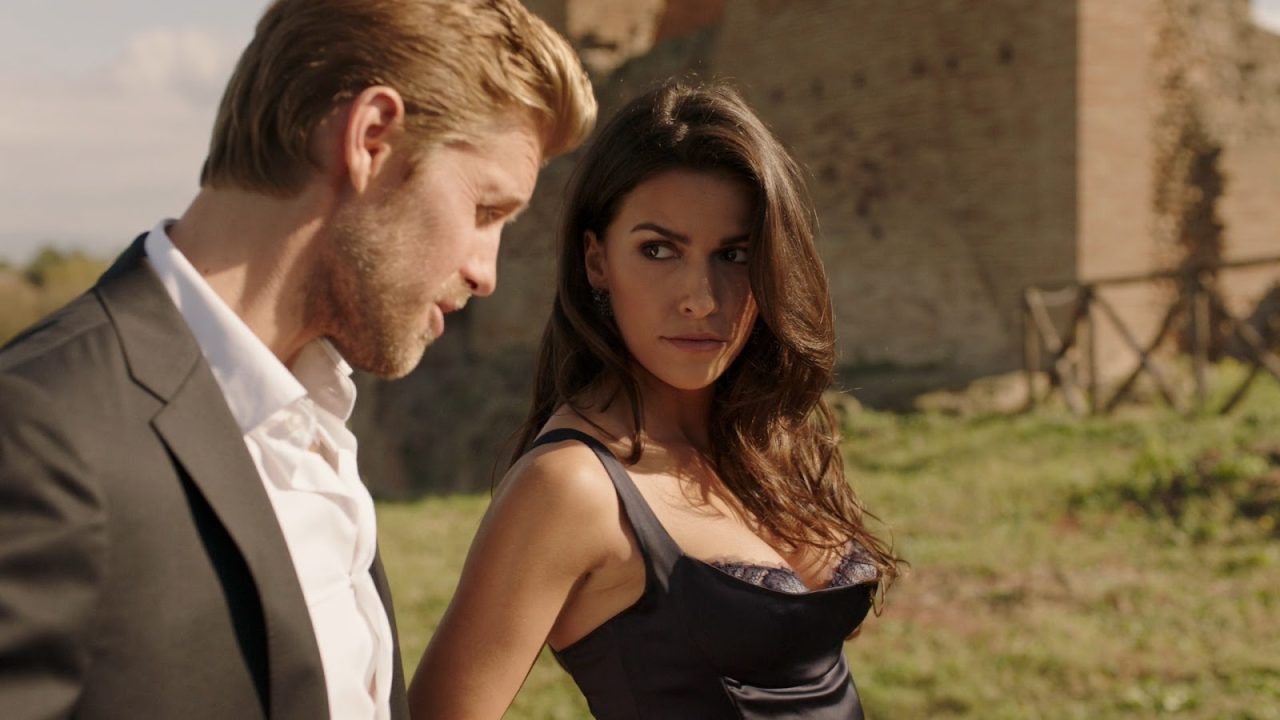 Sofia Pernas in Blood and Treasure
Sofia Pernas Movies and TV Shows
2020

Secret Society of Second-Born Royals

Princess Anna

2019–...

Blood & Treasure

Lexi Vaziri

2017–2018

The Brave

Hannah Rivera

2014–2019

Jane the Virgin

Catalina

2014

Indigenous

Elena

2010

Age of the Dragons

Rachel

2010

Underground

Mira Antonova

2008–2012

Leverage

Sister Lupe

2003–...

NCIS (episodes "Engaged (Parts I & II)")

First Lieutenant Gabriela Flores

1973–...

The Young and the Restless

Marisa Sierras
Sofia Pernas' personal life and family
Sofia Pernas was often the focus of male admiration, but chose to remain single until she crossed paths with Christian Kane (star of "Leverage") in 2011. Although their feelings were mutual, their Hollywood romance was fleeting. Following the unsuccessful relationship and a difficult breakup, Pernas decided to stay single and focus on her career.
However, her life took a turn when she met Justin Hartley, her co-star from "The Young and the Restless." Acting as a couple on-screen, they soon mirrored their roles in real life, with a fiery romance that blossomed into a serious relationship. The high-profile pair opted for privacy, their relationship suspected by fans due to a handful of public appearances and posts.
The couple made their relationship official on May 17, 2021. Since then, they have often been seen together at various film industry events, including the 2022 Critics Choice Awards, where the couple, dressed similarly in blue, captured attention.
In media interviews, the married couple has consistently voiced their satisfaction with their decision to wed. Hartley regularly praises his wife as the most amazing, beautiful, talented, and wonderful woman he's ever known. Similarly, Pernas often speaks highly of Hartley, recognizing him as not just a talented actor but also the perfect partner.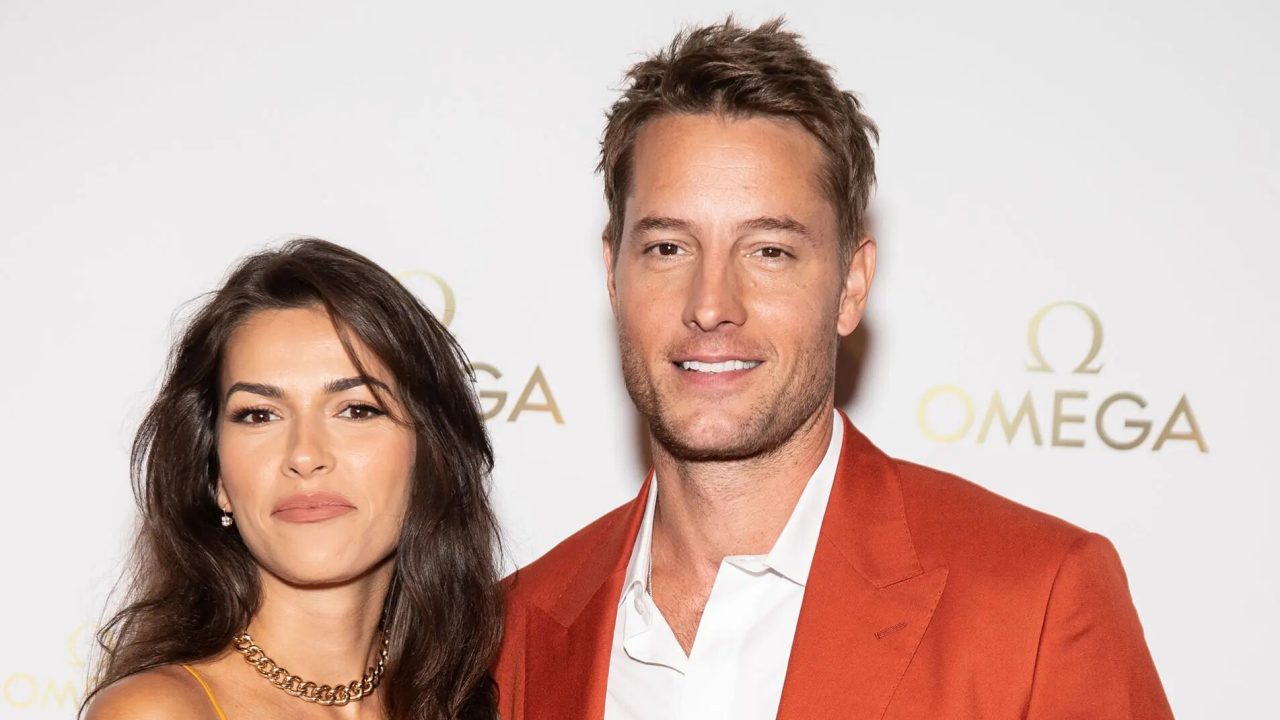 Sofia Pernas with husband Justin Hartley. The couple had a wedding ceremony on May 17, 2021
Sofia Pernas now
Currently, celebrated actress Sofia Pernas resides in Los Angeles, continuing her work in the film industry without pause. Her recent works include "Green Ghost and the Masters of the Stone" in 2021 and "Secret Society of Second-Born Royals" in 2020. Apart from her personal life and on-set commitments, Pernas maintains a variety of hobbies. She relishes rollerblading, enjoys tennis, and practices martial arts.
Updated:
December 10, 2023