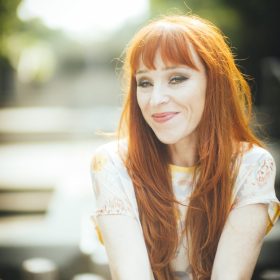 Ruth Fiona Connell
Ruth Connell is a Scottish actress in theatre, film, and television, as well as a producer, director, and ballerina. This lively Scot spent considerable time exploring her identity on theatrical stages, but her name is now recognized by audiences for her cinematic work. Her fame reached its peak with her outstanding depiction of the witch Rowena in the TV series "Supernatural." In reality, Ruth Connell is the complete opposite of her on-screen persona, and her fellow cast members on the series affectionately referred to her as everyone's darling.
What we know about this person
Full name:
Ruth Fiona Connell
Date of birth:
April 20, 1979
Zodiac sign:
Birthplace:
Falkirk, Scotland
Early life
Ruth Fiona Connell was born on April 20, 1979, in Falkirk, Scotland, to football manager Dave Connell and educator Fiona Murray. An only child, Ruth was raised in the scenic surroundings of her father's farm near the Scottish town of Bonnybridge. Though her family had no connection to the performing arts, it became evident a few years after her birth that her future was destined for the stage.
At the tender age of 4, she began dancing lessons with her cousin Ruby. Her talent blossomed, and she was eventually accepted into the Scottish Ballet school. As a teenager, she took on the principal role of Clara in "The Nutcracker," reveling in the camaraderie and vibrant atmosphere of the Scottish Ballet company.
Ruth Connell is a champion in her own right, having secured the ballet championship in Scotland across both junior and senior age groups, performing at various Scottish theatre festivals. On her father's farm, she would immerse herself in her favorite films, captivated by Vivien Leigh's portrayal of Scarlett O'Hara in "Gone with the Wind" and enchanted by the miniseries "The Lion, the Witch and the Wardrobe."
Her passion for cinema was evident, though she was reluctant to confess it. Her school lacked even a drama club where she could channel her overwhelming desire for artistic expression. As she matured, Ruth performed with different dance ensembles in Edinburgh, and attending plays would often lead her into daydreams of stardom.
Her journey into film was neither brief nor effortless. Connell's career included performances in ballet and frequent periods of unemployment. Her aspiration to act solidified at 24, leading her to enroll at Rose Bruford College of Drama in London. She graduated at 28 with a Bachelor of Arts in acting, and her performance at the graduation showcase was hailed as the "Critics' Choice."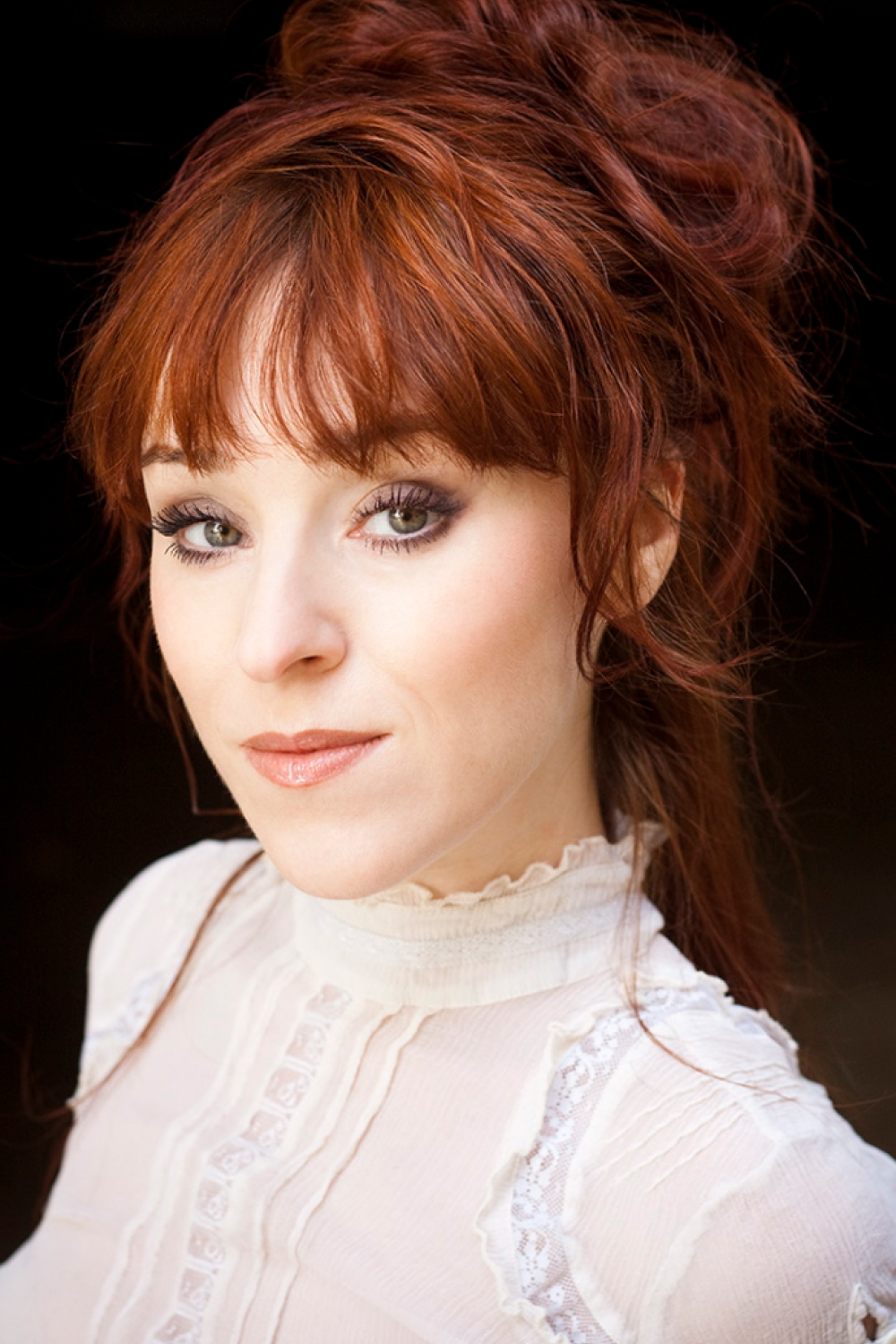 Ruth Connell young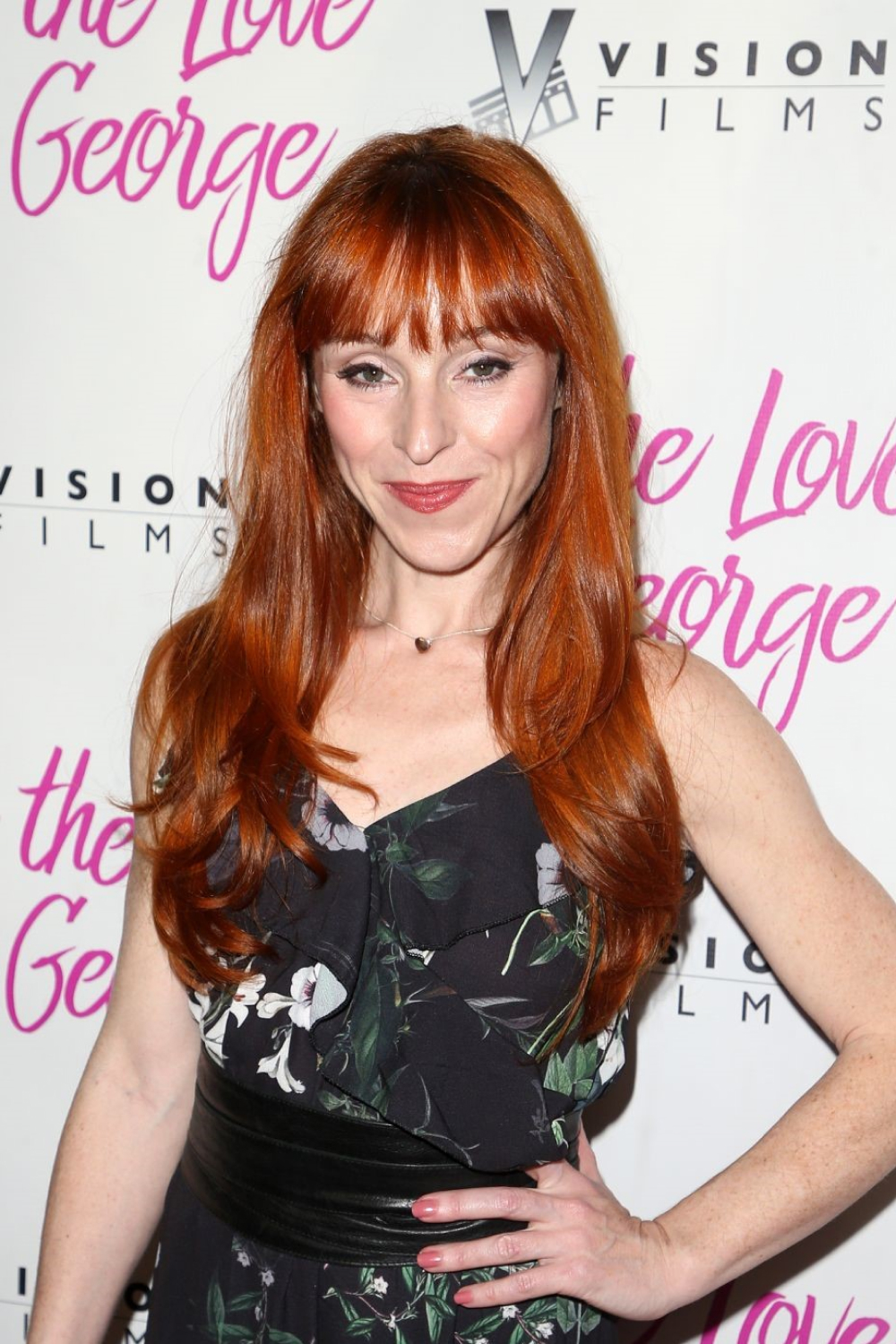 Ruth Connell now
Career
Ruth Connell's repertoire is modest, with 12 film roles and 6 television appearances. She has also lent her voice to animated films and video games. Her on-screen debut came in 1998 with the short comedy "The Soldier's Leap," where she portrayed a London Girl. The narrative revolves around an Edinburgh lawyer haunted by nightmares of being an English soldier fleeing the Scottish army.
Her first theatrical role post-college was as Grusha in "The Caucasian Chalk Circle." In 2005, she toured the UK as Isa in "Men Should Weep" with the Oxford Stage Company. The following year was dedicated to Edinburgh, where she performed dual lead roles—Gretchen and Helen of Troy—in the tragedy "Faust."
In 2007's "No Mean City," Ruth relished playing the character of ballerina Lily. The play was a resounding success. Occasionally, she ventured into television, such as a 2003 appearance in "Meades Eats." In 2011, she relocated to the USA, hoping for greater opportunities.
Ruth has faced setbacks, with projects falling through and periods of discouragement. Four British projects involving her failed, and she was cast in a permanent role in "Above Their Station," which never progressed past the pilot. Starting anew in Los Angeles, she persevered, ultimately achieving her dreams. In 2012, she appeared in "A Perfect Ending," a melodrama that explores the sensuality, tragedy, and allure of womanhood.
In this film, Ruth had a minor role, acting alongside Barbara Niven and Jessica Clark. She also graced the stage, playing dual roles in "Peter Pan: The Boy Who Hated Mothers." Fortune smiled upon her, earning her a nomination as "Best Leading Actress" at the Broadway World Global Award 2013.
Ruth Fiona Connell Movies and TV Shows
2020

The Cursed Man

Bonnie

2019–2021

Doom Patrol (episode "Dead Patrol")

Night Nurse

2016

Hara Kiri

Candy

2015

Sienna Burning

Suzanne / Sienna

2013

Meth Head

Louise

2012

A Perfect Ending

Mourner

2012

Folklore

MaryLane Heth

2010

Love's Debt

Deborah Perry

2005–2020

Supernatural

Rowena MacLeod

1998

The Soldier's Leap

London Girl
"Supernatural"
Ballet, theater, and cinematic experience were mere precursors to Ruth Connell's crowning achievement. As she has observed, many actors have one standout role that eclipses all others. For Ruth, it's the witch Rowena MacLeod in the wildly popular mystical series "Supernatural," created by Eric Kripke. She learned of the role through a friend's email about the casting.
The opportunity was too good to pass up, especially given her fascination with the mystical. The series follows the demon-hunting Winchester brothers, Sam and Dean, who face off against the formidable Rowena. Ruth's Scottish accent was a perfect fit for the character, instantly endearing her to the creators.
Rowena's character is complex, employing her supernatural abilities and even her own son, the King of Hell, Crowley, in her schemes. Her powers are vast and varied, from healing to telekinesis and astral projection. Ruth's affection for her character was immediate, and she often spoke of the unique camaraderie on set.
Jared Padalecki (Sam) and Jensen Ackles (Dean) are notably tall, while Ruth Connell stands at 157 cm. She recalls the assistant director's remark, "She's very small," and when asked about working with such "handsome men," she quipped, "If you think I get lost on set in the presence of Jared and Jensen, then you haven't seen the reaction of the rest of the crew to them."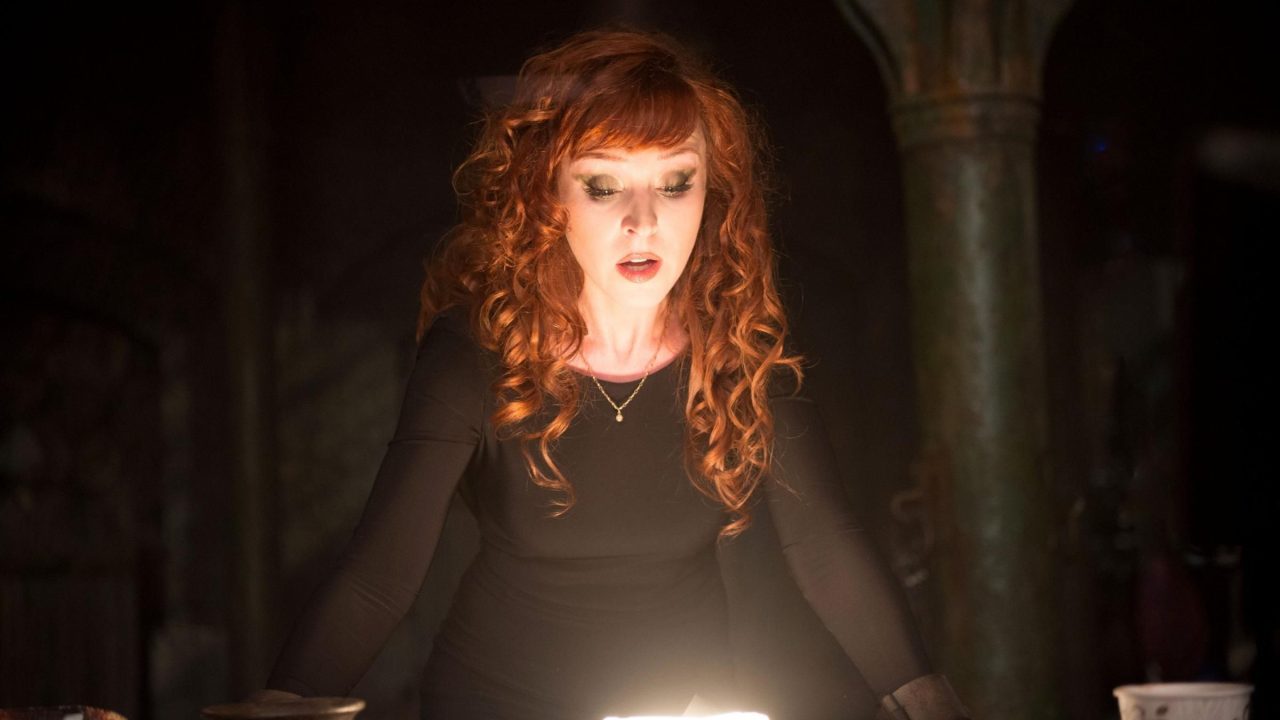 Ruth Connell as Rowena in Supernatural
Ruth Connell's personal life and family
Ruth Connell is not one to court the media spotlight. Widely recognized biographical sources about actors, such as IMDb, reveal little about her personal life, and details about a husband or children remain unknown.
While marriage might not be in her immediate plans, Ruth's life is rich with affection. She has been in a loving relationship with her partner Rob Benedict for a number of years. Though the exact beginning of their relationship is ambiguous, Rob's frequent appearances on Ruth's Instagram around 2019 suggest that their bond likely strengthened during that time.
A social media favorite, Ruth enjoys engaging with her extensive fan base, often sharing whimsical behind-the-scenes photos. Her culinary preferences lean heavily towards chocolate, and she has a penchant for glittering eyeshadows, perfumes, and body lotions. Ruth Connell is known for her perfectionism and serious approach to her work, yet she is never far from a playful jest.
Colleagues recount how she might burst from her trailer with a cosmetic mask on, cheerfully greeting them with "Hi, boys!" Though her days of choreography are behind her, she takes pride in her ability to perform the splits, jokingly adding, "Maybe I'll need a couple of glasses of wine before that, but if asked, I can still do it."
Also, Ruth Connell is widely recognized for her vibrant ginger natural hair color, which adds to her distinctive appearance.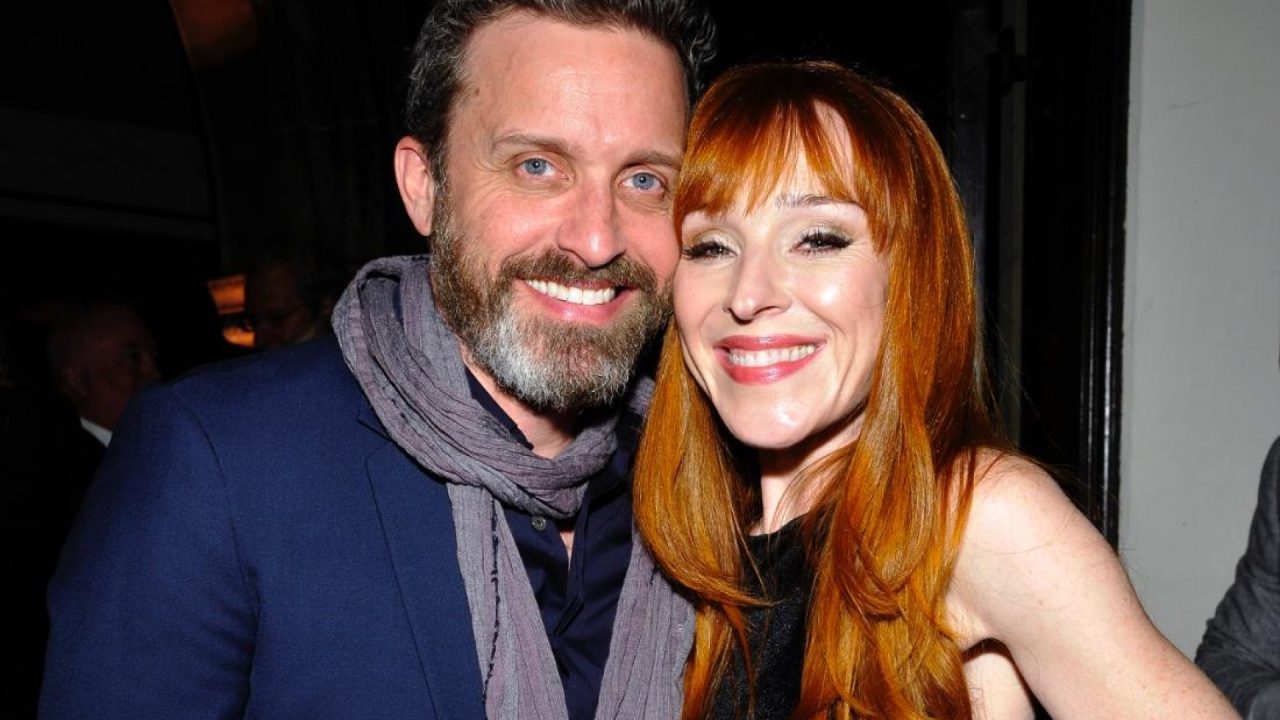 Ruth Connell and Rob Benedict
Ruth Connell now
Ruth Connell's acting journey continues to unfold. Among her recent endeavors is the lead role in the adventure drama "Hara Kiri" directed by Aitch Alberto, where she starred alongside Mojean Aria and Jesse Pimentel. Her portrayal of Rowena MacLeod in "Supernatural" remains her most iconic role, a character that has left an indelible mark on her career.
Even though the series concluded in 2020, Ruth continues to cherish the friendships she formed with fellow cast members, including Katie Cassidy, Lauren Cohan, Misha Collins, Mark A. Sheppard, Robert Benedict, and Mark Pellegrino. Her ongoing connection with the "Supernatural" family is a testament to the special bond and shared experiences that have shaped her professional life.
Published:
August 8, 2023
Updated:
December 10, 2023