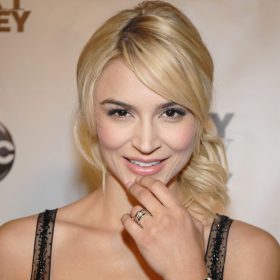 Samaire Rhys Armstrong
Samaire Armstrong, an American actress and designer, rose to prominence for her performances in the fantasy detective series "Lost" and the comedy "It's a Boy Girl Thing." She also graced the screen in the widely acclaimed series "The O.C." and "Resurrection." Notably, her departure from "Dirty Sexy Money" led to the show's closure due to a significant drop in ratings.
What we know about this person
Full name:
Samaire Rhys Armstrong
Date of birth:
October 31, 1980
Zodiac sign:
Early life
Born on October 31, 1980, in Tokyo, Japan, Samaire Rhys Armstrong boasts a fascinating genetic heritage. Her father hails from Scotland, while her mother is of Italian descent. Their professions are equally unique: her father, Hunter Armstrong, trains soldiers in hand-to-hand combat, and her mother, Sylvia Sepielli, designs hydro-massage baths for resorts. In Gaelic, Samira's name translates to "rising sun," the language of Scottish Celts.
Initially, baby Samira was called Samair (Sam-air) for three months until they learned the correct Gaelic pronunciation – "Sa-mi-ra." It took a Gaelic speaker to set them right. The actress's family lived in Japan for five years before relocating to Hawaii and later to Sedona, Arizona, which can be considered Samira's hometown. She grew up here and attended Sedona Red Rock High School.
Samaire Armstrong didn't immediately find her true calling. However, at the age of three, she declared in front of the camera that she would become an actress. Other talents emerged as well. In her childhood, she strived to stand out by crafting her Halloween costumes. She was also a dedicated volleyball player. After high school, she enrolled at the University of Arizona, majoring in Costume Design and Theater.
Early career
Samaire Armstrong's foray into fashion design was short-lived, lasting only one year in university. Her passion for the dramatic arts took precedence once again, leading her to Los Angeles, the dream city of many aspiring to make it in the film industry. In 2000, she made her debut with a small role as Meredith in the dramatic series "Party of Five," created by Christopher Keyser and Amy Lippman.
This project had an interesting journey. While it didn't enjoy high ratings during its run, it earned a Golden Globe after its conclusion and served as a launching pad for stars like Neve Campbell and Jennifer Love Hewitt. One could say that Samaire had a stroke of luck here too. From 2000 to 2001, she had minor roles in various TV movies. For instance, in the series "Freaks and Geeks," she portrayed the character Laurie.
In the comedy-drama film "That's Life," she appeared in a single episode once more. In 2001, Samaire had roles in three different projects, with each featuring her in just one episode: the popular "ER" with George Clooney and Anthony Edwards in leading roles, "The X-Files" with David Duchovny and Gillian Anderson, and "Judging Amy" with Amy Brenneman.
Samaire Armstrong secured a recurring role in the teenage TV series "The O.C." (2003-2006), created by Josh Schwartz. Playing the role of Anna Stern, she appeared in 15 episodes within the story of Ryan, a troubled teen adopted by wealthy parents. Additionally, in the comedy-drama series "Entourage," Samaire played a recurring role once more. Her character, Emily, graced 8 episodes (2004-2005) and captivated fans of the show.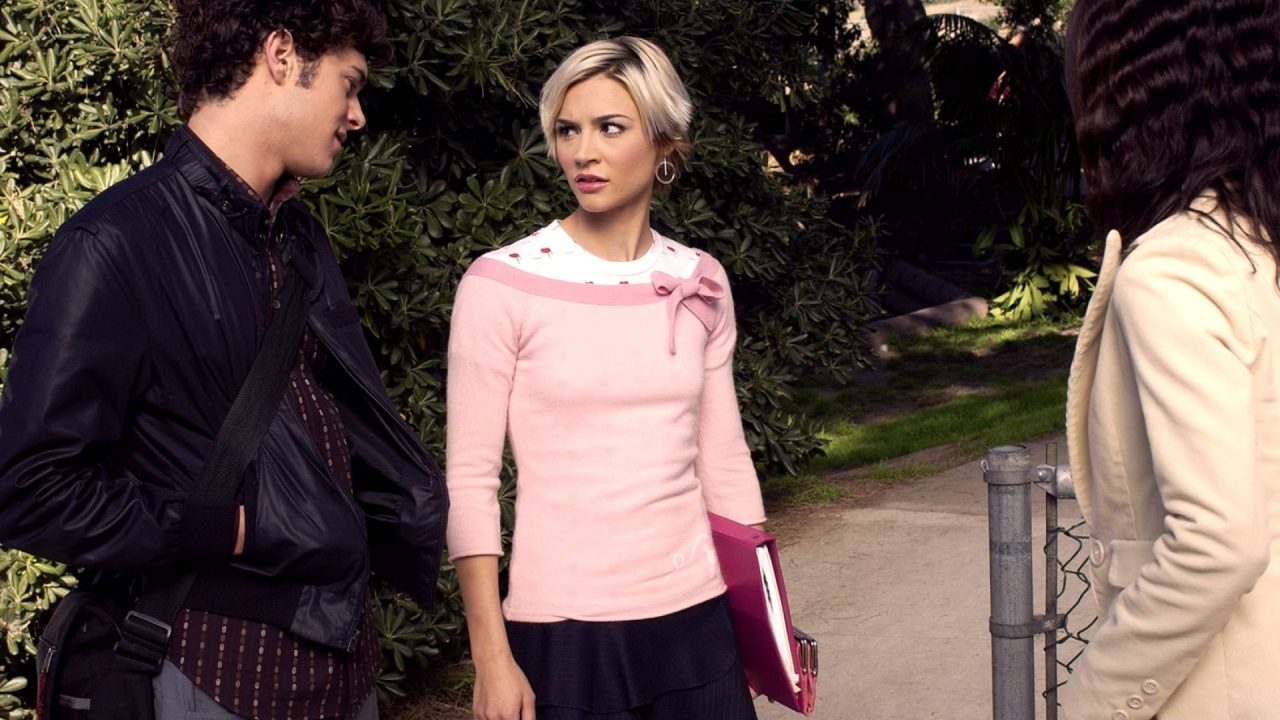 Samaire Armstrong in the O.C.
Samaire Rhys Armstrong Movies and TV Shows
2012–2020

Arrow (episode "Spectre of the Gun")

Laura Ramirez

2008–2015

The Mentalist

Summer Edgecombe

2008–2014

Sons of Anarchy

Darvany Jennings

2006

Just My Luck

Maggie

2006

It's a Boy Girl Thing

Nell Bedworth

2005

Grey's Anatomy (episode "Back Where You Belong")

Claire Nolan

2003–2007

The O.C.

Anna Stern

1999–2000

Freaks and Geeks

Laurie

1994–2009

ER (episode "Sailing Away")

Tasha

1993–2018

The X-Files (episode "Lord of the Flies")

Natalie Gordon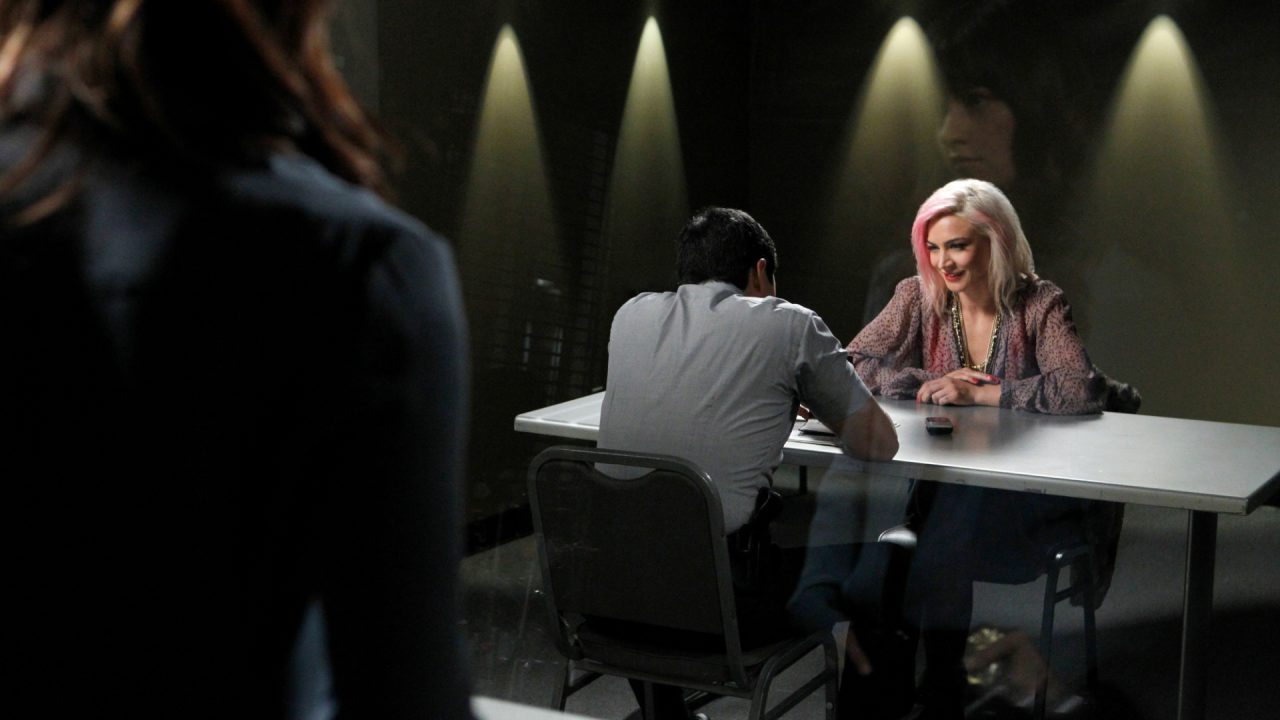 Samaire Armstrong in The Mentalist
Talk Shows
2020

Fox & Friends

Role: Guest

2007

Jimmy Kimmel Live!

Role: Guest

2007

Entertainment Tonight

Role: Guest

2004–2007

Last Call with Carson Daly

Role: Guest

2004

The Sharon Osbourne Show

Role: Guest

2001

The Test

Role: Guest
Movies
According to fans, Samaire Armstrong could have portrayed more diverse and compelling characters in her filmography. The actress boasts approximately 35 roles in TV movies and 19 in feature films. She made her feature film debut in 2001 as Kara Fratelli in the satirical teen film "Not Another Teen Movie," directed by Joel Gallen.
In William Brent Bell's science fiction thriller "Stay Alive" (2006), the main roles were portrayed by Jon Foster, Samaire Armstrong, and others. The film grossed $27,105,095 worldwide with a budget of $9,000,000. Despite critical reviews, this horror film was considered a classic in the genre for many years. The plot is intriguing: a group of teenagers becomes obsessed with a mystical video game.
Their lives take a terrifying turn when the game's main character, the Blood Countess Elizabeth Bathory, materializes in real life, causing death and chaos among the players. Samaire took on the role of Abigail. In the same year, the actress featured in the comedy "Just My Luck" alongside Lindsay Lohan and Chris Pine. She portrayed Maggie, a character with significance in the script.
However, Lindsay Lohan's charismatic performance overshadowed the rest of the cast in this lighthearted comedy. Her character, Ashley, is an extraordinary lucky charm, blessed with beauty, intelligence, grace, charm, and unwavering luck. Nevertheless, a fateful kiss at a party with perennial loser Jake alters her destiny. Now, her luck shifts to him, turning her into an enduring misfit. How can they restore normalcy when Ashley refuses to accept her new reality?
In 2006, Samaire had the fortune of portraying another intriguing character. The 26-year-old actress transformed into Nell, a high school student. Nell is a virtuous girl, dedicated to her studies, in stark contrast to Woody, the heartthrob among her peers. Woody harbors deep-seated resentment towards Nell, and one fateful day, their lives take a bizarre turn when the Aztec god Tezcatlipoca possesses them, exchanging their bodies.
TV Series Roles
Samaire Armstrong garnered recognition for her portrayal in the captivating series "Dirty Sexy Money," crafted by Craig Wright. The show's motto reads, "You can't be outrageously wealthy… and retain your decency." It chronicles the journey of lawyer Nick George, compelled to serve the unpredictable Darling family. His motives are twofold: uncovering the truth behind his father's demise and succumbing to the clutches of wealth.
Armstrong assumed the character of Juliet Darling, one of the Darling twins, offspring of millionaires. She embodied the role of a vivacious partygoer and socialite, inseparable from her sibling Jeremy. The news of the series' cancellation after two seasons left many viewers disheartened. Samira's fellow cast members included Peter Krause, Donald Sutherland, and William Baldwin.
In the fantasy drama "Resurrection" (2014-2015), Samaire graced the screen as Elaine Richards, embracing the lead role. The series set itself apart with a compelling narrative and stellar performances by the ensemble cast, which included Omar Epps, Frances Fisher, and Matt Craven. From 2015 to 2019, she made brief appearances in various projects, including "Stalker," "Agent Carter," "NCIS: New Orleans," "Arrow," "Grey's Anatomy," and "NCIS."
Samaire Armstrong's personal life and family
Samaire Armstrong remains unmarried. In 2012, she welcomed her son, Calin, into the world with her partner, Jason Christopher. The actress shared her happiness on social media, expressing her intention to devote her free time to her child. Keen-eyed fans suspected her pregnancy from her social media photos and her choice of loose attire during her projects, including "The Mentalist."
Armstrong holds conservative viewpoints aligned with the Republican Party of the United States. She cast her vote for Donald Trump, the Republican nominee, in the 2016 presidential election. However, in 2020, she faced backlash for a social media post in which she referred to "BLM as a billion-dollar domestic terrorist organization."
Samaire Armstrong now
In recent years, Samaire Armstrong has appeared less frequently in both movies and TV series. Notable projects from 2019 to 2022 include her roles as Samantha McCarthy in the TV movie "Deadly Excursion" (2019) and its sequel "Deadly Excursion: Kidnapped from the Beach." In 2020, she assumed a leading role as Joan in "The Office Mix-up," and in 2022, she graced Michael Polish's western "Terror on the Prairie."
Beyond her acting career, Samaire is actively involved in fashion design. She has established her brand, NARU, featuring her creations. She expressed, "I typically wear something from my own [designs]. I either craft it with my own hands or purchase and customize it to my liking." Additionally, in 2022, Armstrong ventured into politics by running for the position of mayor in Sedona, Arizona, the city where she spent her formative years.
Published:
September 8, 2023
Updated:
September 26, 2023