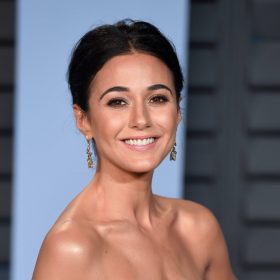 Emmanuelle Sophie Anne Chriqui
Emmanuelle Chriqui is an authentic beauty, a renowned Hollywood actress of Jewish descent. She gained her primary acclaim through her role in the TV series "Entourage." Additionally, she portrayed the main character's girlfriend in the film "You Don't Mess with the Zohan." Currently, the actress enjoys a thriving career, with hundreds of thousands of devoted followers.
What we know about this person
Full name:
Emmanuelle Sophie Anne Chriqui
Date of birth:
December 10, 1975
Zodiac sign:
Birthplace:
Montreal, Canada
Early life
Emmanuelle Sophie Anne Chriqui was born in Canada, in the city of Montreal, on December 10, 1975, to a Moroccan Jewish family. Her parents, immigrants from Morocco, endeavored to provide the best for their children and ensure a joyful childhood. They instilled self-belief and discipline in their offspring. The family consisted of three children: an elder brother, Serge, and an elder sister, Laurence, with Emmanuelle as the youngest.
The children were raised in the customs of Orthodox Judaism. Although the rules were stringent at times, they contributed to the formation of resilient characters, as per their father. Television was prohibited for the children, and various forms of entertainment were restricted. A "cult of the father" was prevalent in the family, with him serving as an unquestionable authority. Emmanuelle consistently speaks highly of him in interviews, likening him to a hero.
Subsequently, the family decided to relocate closer to Toronto, settling in the small town of Unionville. Here, the future actress attended high school and initiated her acting journey by joining the drama club. Emmanuelle found it gratifying and resolved to pursue acting earnestly. She convinced her elder brother to finance acting classes. At the tender age of 7, she gained acceptance into a local theater, and three years later, she made her appearance in a commercial for the renowned McDonald's fast-food chain.
Towards the culmination of her studies, Chriqui was resolute about dedicating her life to acting. Her parents supported her wholeheartedly in this endeavor. Unfortunately, Emmanuelle's mother passed away when she was just 16, missing out on witnessing her daughter's success. Following this tragic event, the young woman relocated to Vancouver, simultaneously engaging in auditions while working part-time in a cafe. During this period, she predominantly featured in TV series.
Career
The budding actress's initial role was affiliated with the McDonald's restaurant chain, which contracted with her. In the commercial, she sported a sweater featuring a dancing cheeseburger. The commercial primarily aired on Canadian television. Emmanuelle also participated in theatrical productions and school plays, captivating local residents who relished watching young talents.
After moving to Vancouver and partaking in numerous auditions, she secured a role in the TV series "Are You Afraid of the Dark?" Subsequently, she received invitations to participate in other Canadian-American films. Emmanuelle Chriqui's ambition did not halt there; she even ventured into voice acting. She lent her voice to the character Hisae Aoki in "Vampire Princess Miyu." Vancouver, however, could not offer the expansive opportunities the actress sought in the film industry, prompting her to make the decision to relocate to the United States.
Her initial destinations post-move were New York and subsequently Los Angeles. Success greeted her rapidly, with Chriqui earning a role in the movie "Detroit Rock City," marking her debut in Hollywood cinema. This work garnered her attention from director Chris Koch, who cast her in the leading role in the film "Snow Day." The movie narrates the adolescent life of Claire Bonner. Following this, a brief hiatus ensued in her acting career. Emmanuelle continued to make appearances in various TV series such as "On the Line" and "100 Girls."
In 2005, she received an offer to collaborate with the popular NBO channel. Chriqui was cast as a beauty in the TV project "Entourage," portraying Sloan McQuewick. It was her portrayal of this character that catapulted her to her initial wave of fame. Three years later, she starred alongside Adam Sandler in Dennis Dugan's successful film "You Don't Mess with the Zohan."
Following the film's premiere, the actress's popularity experienced a significant surge. Offers for roles began to pour in, and her fan base steadily expanded. Emmanuelle Chriqui stood shoulder to shoulder with other esteemed Hollywood actresses. Moreover, her beauty did not go unnoticed by the public. In 2006, she earned a place in Maxim magazine's Hot 100 list. Subsequently, she claimed the 8th spot on the list of the sexiest women. Two years later, according to AskMen website's polls, she was crowned the most desirable woman on the planet.
Chriqui continued to flourish in her acting career. In 2009, she appeared in the movie "13," alongside renowned Hollywood actors such as Jason Statham, Mickey Rourke, and Ray Winstone. In 2011, she participated in the TV project "The Borgias," chronicling the ascent of the eponymous clan to power in Italy. In 2012, Emmanuelle had the opportunity to collaborate with Simon Baker, Tim Kang, Amanda Righetti, and Owain Yeoman in the series "The Mentalist." Among her recent works are the film "Die in a Gunfight" (2021) and the series "The Passage" (2019).
Emmanuelle Chriqui in Superman & Louis
Emmanuelle Sophie Anne Chriqui Movies and TV Shows
2021–...

Superman & Lois

Lana Lang, Lana-Rho

2011–2013

The Borgias

Sancha of Aragon

2008–2015

The Mentalist

Lorelei Martins

2009

13

Aileen

2008

You Don't Mess with the Zohan

Dalia Hakbarah

2005

Waiting...

Tyla

2004–2011

Entourage

Sloan McQuewick

2003–2007

The O.C.

Jodie

2003

Wrong Turn

Carly Numan

2000

100 Girls

Patty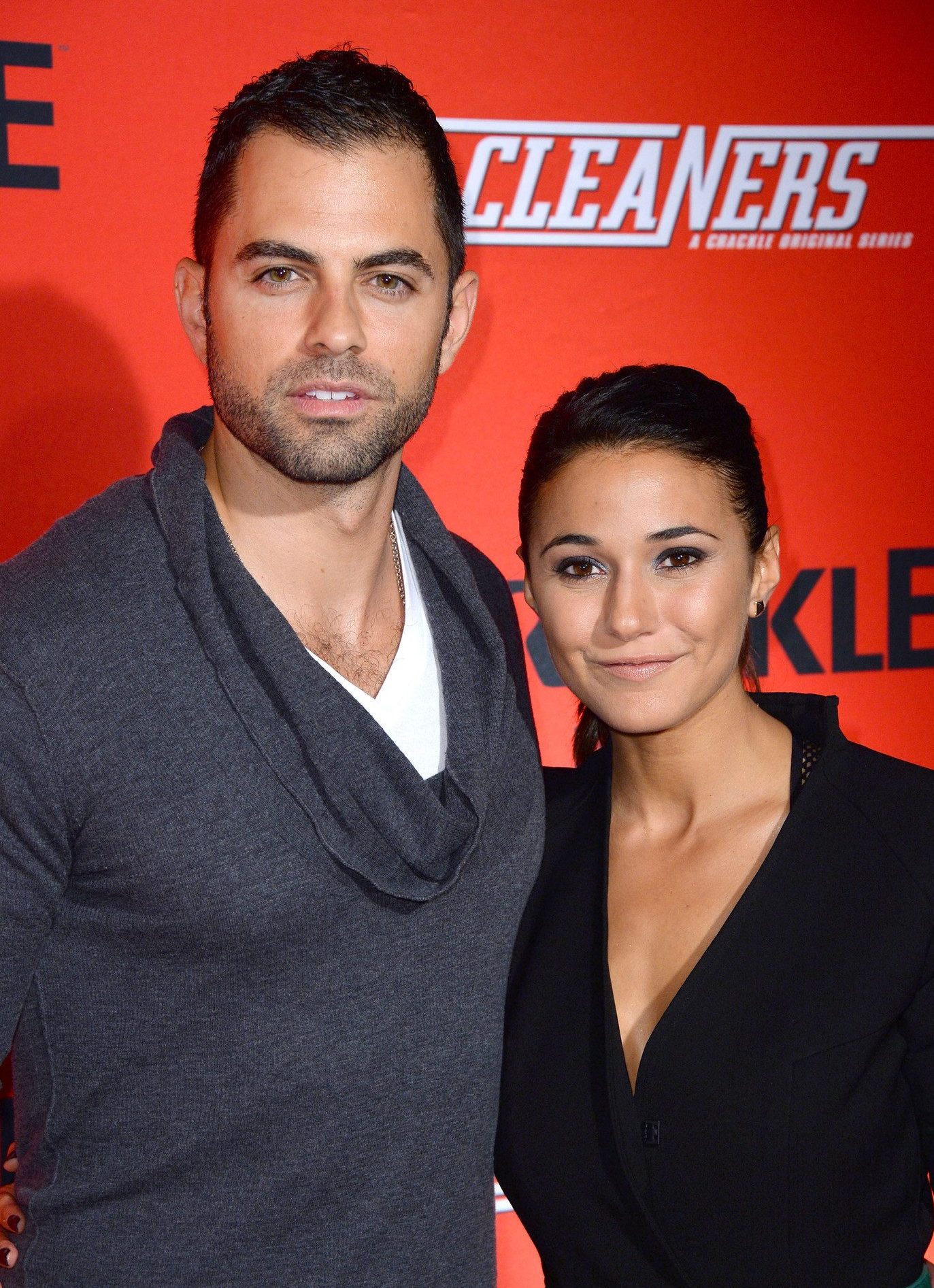 Emmanuelle Chriqui with ex-boyfriend Adrian Bellani
Emmanuelle Chriqui and Nina Dobrev
Emmanuelle Chriqui's personal life and family
Emmanuelle Chriqui is dedicated to keeping her personal life under wraps, but it's common knowledge that she remains unmarried to this day. Fans often speculate about her potential romantic involvements and how she chooses to spend her leisure time. Furthermore, it's public knowledge that she has been romantically linked with notable actors like JC Chasez and Jeremy Sisto. While she shared a lengthy relationship with Adrian Bellani, the specific reasons for their separation remain undisclosed. Presently, she is romantically involved with an architect hailing from New York.
The actress possesses fluency in both English and French, harboring aspirations to make her mark in the realm of French cinema. Her fondness for European culture has been vocalized, and she yearns to become an integral part of it. In Paris, Chriqui has an agent patiently awaiting fitting roles on her behalf. She takes immense pride in choosing the path of integrity after the loss of her mother, steering clear of questionable pursuits. Additionally, she expresses gratitude for successfully navigating the arduous path to stardom.
In the current landscape, Emmanuelle boasts hundreds of thousands of followers on her social media platforms. Her presence is highly coveted on numerous American television programs. Notably, she graces the screen in the thriving science fiction series "Superman & Lois." Simultaneously, she is actively engaged in the filming of the movie "Cosmic Dawn," wherein she assumes the character of Natalie.
Published:
September 4, 2023
Updated:
September 26, 2023