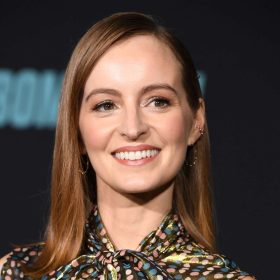 Ahna O'Reilly
Ahna O'Reilly is a highly acclaimed American actress with an extensive filmography of over 40 works in both movies and television. She rose to fame through her roles in various projects including the romantic comedy "Forgetting Sarah Marshall" (2008), the critically acclaimed film "The Help" (2011), and the long-running sitcom "How I Met Your Mother" (2005-2014).
What we know about this person
Date of birth:
February 17, 1985
Zodiac sign:
Birthplace:
Palo Alto, California, USA
Marital status:
Married to Dave Andron
Early life
Born on February 17, 1985, in Palo Alto, California, Ahna O'Reilly hails from a large Irish family. From an early age, she immersed herself in creative pursuits, spending time with her siblings and engaging in skits and performances. Her passion for acting blossomed during her time at Menlo School, where she actively participated in the theater group and school plays.
Ahna's professional acting journey began with auditions for various films and TV shows. In 2003, she made her debut in the film "Bill the Intern," directed by William Lawrence Hess, portraying the character of Leslie. Following her graduation from high school, Ahna enrolled at the University of Southern California. However, her unwavering love for theater and film led her to make the decision to drop out after her first year, choosing to pursue her acting career wholeheartedly.
Ahna O'Reilly Movies and TV Shows
2022

Where the Crawdads Sing

Ma

2019 - ...

The Morning Show

Ashley Brown

2019

Bombshell

Julie Roginsky

2017

Marshall

Mrs. Richmond

2014

She's Funny That Way

Elizabeth

2013

Jobs

Chris-Ann Brennan

2011

The Help

Elizabeth Leefolt

2009–2017

The Vampire Diaries

Jessica Cohen

2008

Forgetting Sarah Marshall

Leslie

2005–2014

How I Met Your Mother

Kelly (episode "How Your Mother Met Me")
Career
Following her debut in "Bill the Intern," Ahna O'Reilly started receiving enticing offers from various film and television projects. Her portfolio expanded rapidly as she took on diverse roles. She appeared as the girl on the beach in "Dinocroc" (2004), the 'No' Woman in the comedy-detective film "Nancy Drew" (2007), and portrayed Halie in several episodes of the series "CSI: NY" (2004-2013).
A significant milestone in Ahna's career was her involvement in the iconic series "The Vampire Diaries" (2009-2017), where she portrayed the character of Jessica Cohen. This marked her entry into the fantasy and horror genre, working alongside esteemed directors such as Chris Grismer, Joshua Butler, and Michael A. Allowitz, as well as talented actors like Paul Wesley, Ian Somerhalder, and Kat Graham.
Simultaneously, Ahna O'Reilly also worked on the film "The Help" (2011), where she played the role of Elizabeth Leefolt, and appeared in the TV series "Prime Suspect" (2011) as Emma. Her filmography further includes the biographical picture "Jobs" (2013), directed by Joshua Michael Stern, in which Ahna portrayed Chrisann Brennan, one of the film's lead characters.
Ahna O'Reilly continued to showcase her versatility in various film projects. In the film "CBGB," directed by Randall Miller and featuring Alan Rickman and Ashley Greene, she portrayed the character of Mary Harron. She also made a mark in edgy short films such as "Crazy/Sexy/Awkward" (2010), "The Tournament Challenge Challenged" (2012), "The Time Being" (2012), and "The Perfect Fit" (2012). Ahna's talent extended to the short film format, with appearances in "Curated" (2018) and "Girl on the Side" (2018).
Throughout her career, O'Reilly has been recognized with several prestigious awards. In 2011, she received the Critics' Choice Awards and the Southeastern Film Critics Association Awards at the Hollywood Festival, followed by a Screen Actors Guild Award in 2012. Ahna has been fortunate to collaborate with acclaimed stars such as Kristen Bell, Mila Kunis, Russell Brand, and Ashton Kutcher across various projects and venues.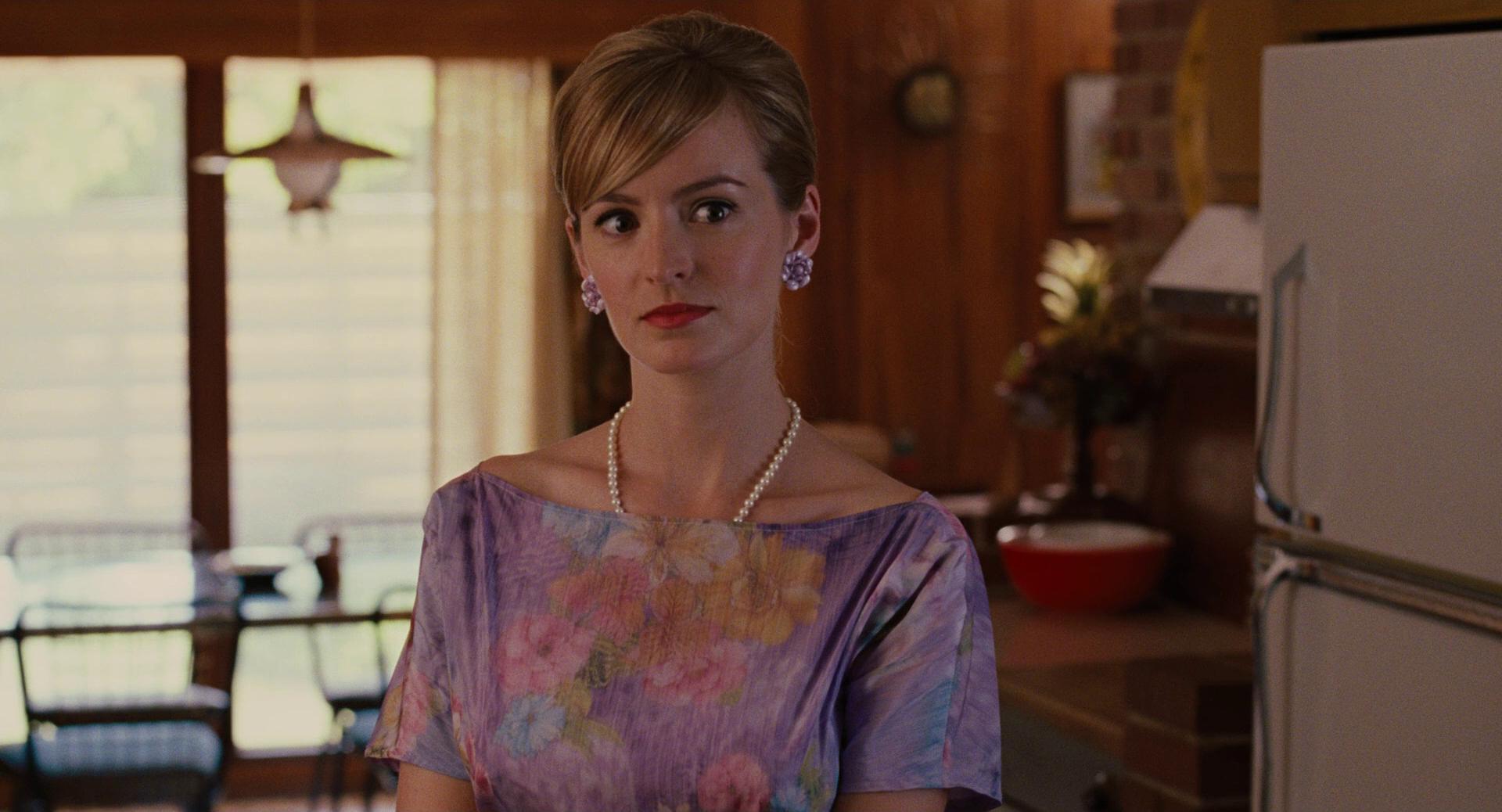 Ahna O'Reilly in The Help
Ahna O'Reilly's personal life and family
Ahna cannot boast of a vibrant personal life. In 2006, she embarked on a romantic journey with actor James Franco, and their love story lasted for approximately five years. However, the challenges of distance became a strain on their relationship when Franco moved to New York to pursue studies at Columbia University. Eventually, they decided to part ways, with James revealing in an interview that the separation was initiated by Ahna due to the difficulties they faced.
Currently, Ahna O'Reilly is happily married to producer and screenwriter Dave Andron.
Ahna O'Reilly now
Ahna O'Reilly is a well-known and versatile actress in American television. She has portrayed various characters throughout her career, leaving a lasting impression on audiences. Her notable appearances include episodes in TV shows like "Reverie" and "Kingdom," where she showcased her talent in roles such as Rachel Kaufman and Amy. In the film "Bull," she delivered a compelling performance as Erin Flemming.
Currently, Ahna can be seen captivating viewers in the acclaimed series "The Morning Show." In addition to her acting work, she is also exploring her skills as a director, currently involved in an undisclosed film project that has piqued the curiosity of her fans.
Published:
April 19, 2023
Updated:
December 10, 2023