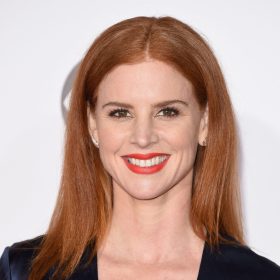 Sarah Gray Rafferty
Sarah Rafferty is a celebrated American actress, most prominently known for her role as Donna Paulsen in the legal-drama series "Suits". Alongside Gabriel Macht, Patrick J. Adams, and Meghan Markle, she garnered the admiration of viewers with her compelling acting. Nevertheless, her talent and appeal extend far beyond this character, earning her widespread acclaim from audiences.
What we know about this person
Full name:
Sarah Gray Rafferty
Date of birth:
December 6, 1972
Zodiac sign:
Birthplace:
New Canaan, Connecticut, USA
Marital status:
Married to Aleksanteri Olli-Pekka Seppala
Early life
Sarah Gray Rafferty was born on December 6, 1972 in New Canaan, Connecticut, as the fourth child in a family of all girls. Growing up, her parents, Michael and Mimi Rafferty, who were both well-educated, played a significant role in shaping her aspirations. Michael, a financier and oil painter, instilled a love for the arts in Sarah.
Mimi, a dedicated English teacher at a local girls' school, also influenced her daughter's academic pursuits. Determined to build a successful career, Sarah enrolled at Hamilton College, where she excelled and graduated with honors. She pursued dual majors in English and theater, displaying her drive for continuous growth and learning.
Following her undergraduate studies, Sarah Rafferty embarked on further academic pursuits and gained admission to the esteemed David Geffen School of Drama at Yale University, located in her home state. She also honed her acting skills through training in London and Oxford University, where she completed a comprehensive theatrical course. While her original aspiration was to pursue a career in the theater, destiny had alternative plans in store for her.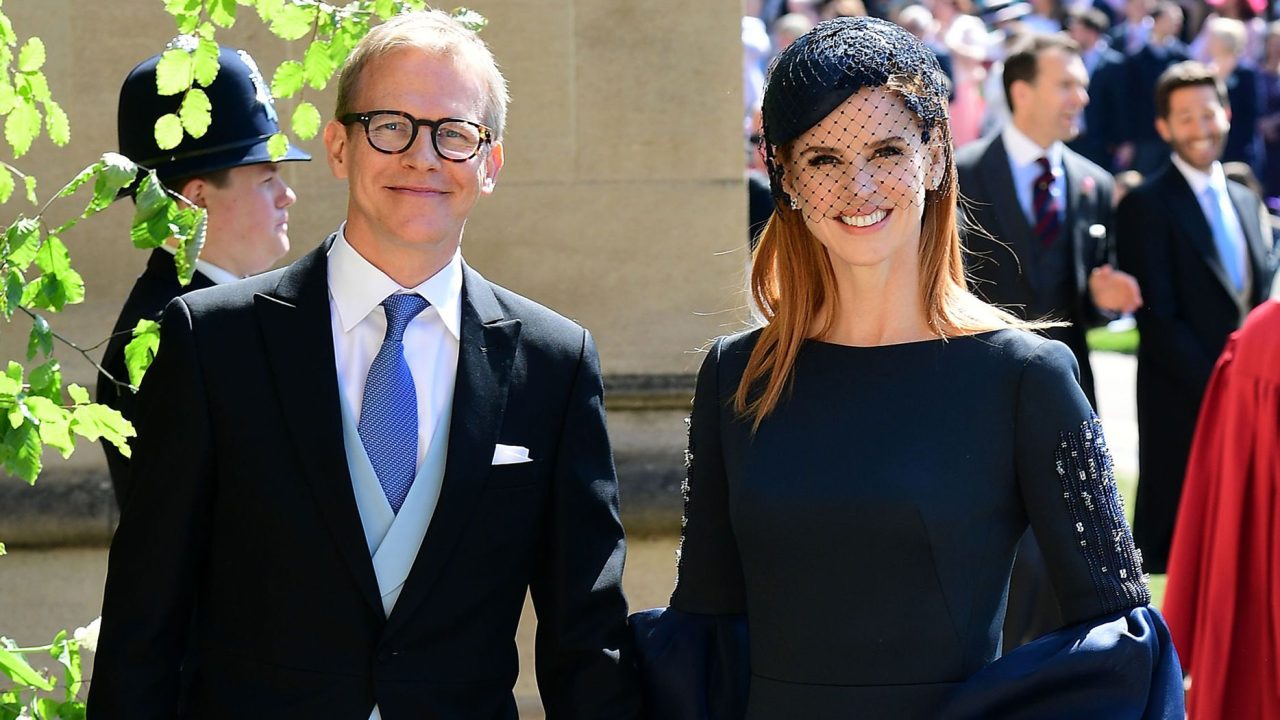 Sarah Rafferty with her husband Aleksanteri Olli-Pekka Seppala
Career
Sarah Rafferty's journey in the world of film began with a modest role in the 1998 movie "Trinity". Unfortunately, her name was omitted from the credits by chance, but this setback didn't deter her spirits. The following year, she made an appearance in an episode of the renowned police series "Law & Order," created by the prolific Dick Wolf.
In 2000, Sarah landed a small role in the film "Mambo Café," sharing the screen with notable actors like Paul Rodriguez and Danny Aiello. Despite the presence of such established names, the movie garnered limited attention, and Sarah's performance went unnoticed. Undeterred, she remained determined, knowing that one day an opportunity would arise in her career that would propel her to global recognition.
In 2001, Sarah Rafferty landed a small yet impressive role in the action movie "Walker, Texas Ranger," starring alongside Chuck Norris and Sheree J. Wilson. Her exceptional performance in that episode caught the attention of producers and directors, opening doors to more opportunities in television series, where she gained valuable experience and built connections.
The year 2002 proved to be significant for Sarah as she approached her thirties. She received an invitation to reprise a role in the popular series "Third Watch." Simultaneously, she took part in the filming of an episode for another widely acclaimed show, "CSI: Miami." Sarah developed a fondness for acting in crime dramas featuring police investigations and working alongside esteemed actors from the industry.
After her series work, Sarah Rafferty transitioned to the film "Soccer Dog: European Cup," a delightful and memorable comedy. This opportunity allowed her to showcase her comedic talent and receive praise from critics for her brilliant performance.
Between 2004 and 2009, Sarah made frequent appearances on screen, mostly in small roles within various TV series. While some projects were new to her, others featured her familiar face. Although she had yet to secure a leading role, Sarah found joy in participating in these productions, which not only brought her financial rewards but also a sense of enjoyment.
During that period, Sarah Rafferty took on a memorable role in "What If God Were the Sun?" This touching film shed light on the challenges faced by cancer patients and their caregivers, with Sarah portraying the character Rachel Eisenbloom alongside talented actresses Lacey Chabert and Gena Rowlands.
However, it was in 2011 that Sarah experienced a significant turning point in her career. She had the opportunity to showcase her acting skills in two remarkable roles simultaneously. In the film "Small, Beautifully Moving Parts," directed by Annie Howell and Lisa Robinson, she portrayed the character Emily. Additionally, in the TV series "Suits," Sarah mesmerized audiences as Donna Paulsen, a role she would embody throughout the show's nine seasons, spanning an impressive 134 episodes.
As part of the vibrant project, Sarah and the rest of the cast were invited to Australia, where they made television appearances, participated in various shows, conducted interviews with journalists, and had the chance to connect with Australian colleagues and fans. The actress even had the privilege of enjoying a gala dinner at Sydney's renowned restaurant, Guillaume.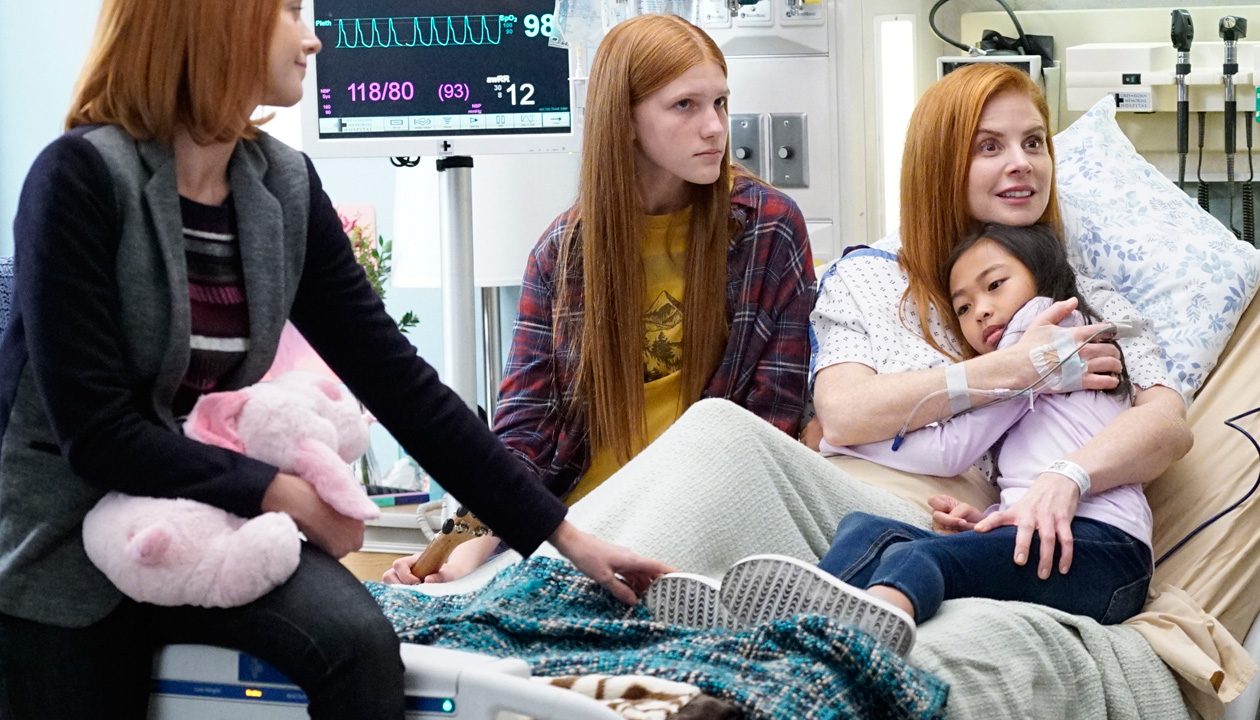 Sarah Rafferty (as a patient) in Grey's Anatomy
Sarah Gray Rafferty Movies and TV Shows
2011–2019

Suits

Donna Paulsen

2011

Small, Beautifully Moving Parts

Emily

2005–2017

Bones (episode "The Foot in the Foreclosure")

Katie Selnick

2005–2010

Numb3rs (episode "7 Men Out")

Margo

2002–2009

Without a Trace (episode "The Friendly Skies")

Dr. Patty Morrison

2001–2005

Six Feet Under (episode "The Eye Inside")

Rachel Mortimer

2000–2015

CSI: Crime Scene Investigation (episode "Eleven Angry Jurors")

Terry Minden

1998–2006

Charmed (episode "The Legend of Sleepy Halliwell")

Carol

1993–2001

Walker, Texas Ranger (episode "Desperate Measures")

Laura Pope

1990–...

Law & Order (episode "Ambitious")

Jennifer Shaliga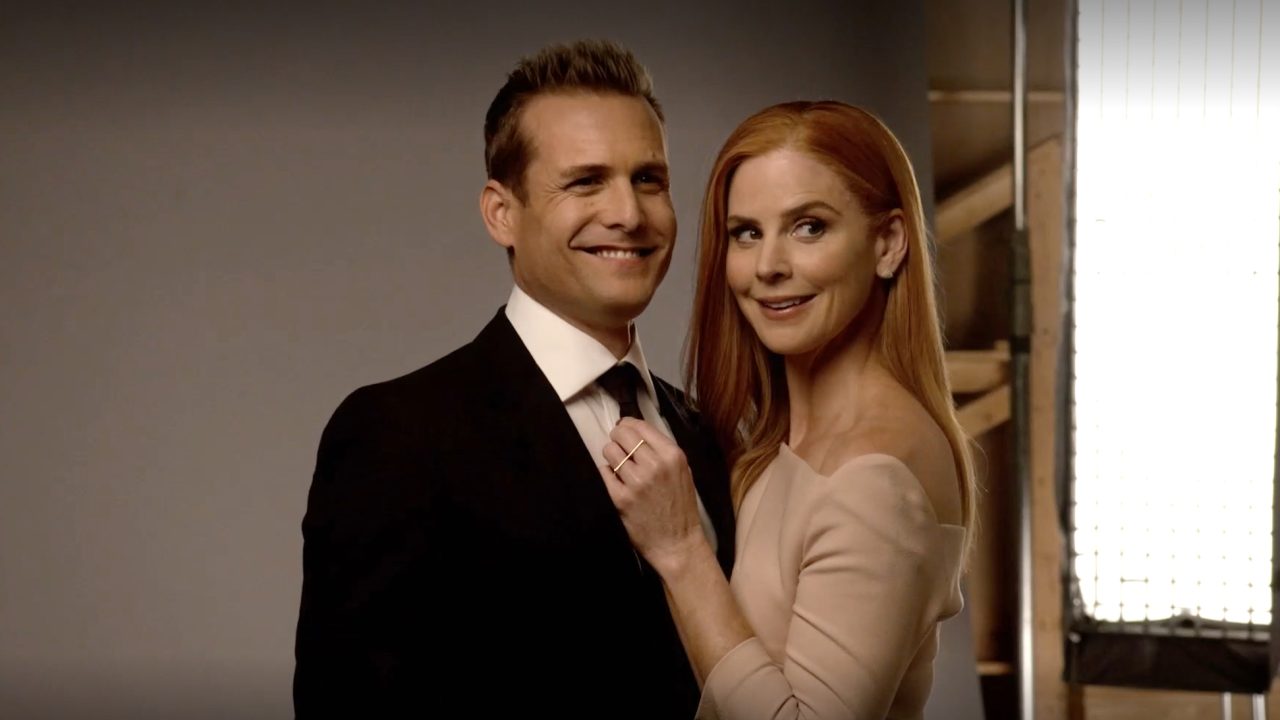 Sarah Rafferty and Gabriel Macht in Suits
Sarah Rafferty's personal life and family
Sarah Rafferty's life took a significant turn when she crossed paths with Aleksanteri Olli-Pekka Seppala during her time at the Yale School of Drama. Seppala, a witty and charming man, captured her heart, leading to their joyful union in 2001. Despite Seppala's occupation as a stock analyst at Frere & Company in New York, unrelated to the world of cinema and culture, their love prevailed.
Currently, the couple finds themselves divided between three residences. With Seppala's business based in California, they frequently venture to the sunny state. They also cherish their shared home in Toronto, where they relish moments of togetherness. Sarah Rafferty ensures she nurtures her connections in Connecticut, visiting her loved ones there annually. This well-suited and dynamic lifestyle provides them with a sense of fulfillment and shields them from the monotony of routine.
Following her marriage, Sarah Rafferty didn't rush into motherhood immediately. It was in 2007, after establishing herself in television series, that she welcomed her first daughter, Una, who bears a striking resemblance to her. By 2011, a pivotal year for the actress, her second daughter, Iris, arrived. With her father's handsome and intelligent traits, Iris embodies a different charm.
Given Sarah's demanding filming schedule, it poses challenges for the girls. Their father is rarely present at home. However, their parents regularly share glimpses of their lives through social media, showcasing an abundance of photos and videos featuring Una and Iris. Sarah makes a conscious effort to spend quality time with her daughters, recognizing the fleeting nature of childhood and the impossibility of becoming accustomed to its swift passage.
Updated:
December 10, 2023