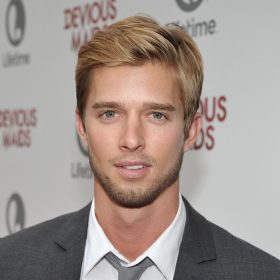 Drew Van Acker
Drew Van Acker is an American actor and model. Beyond his roles in films and television, he has delved into the realm of producing. He rose to prominence through his roles in "Pretty Little Liars" and "Devious Maids". Embarking on his acting journey in the late 2000s with roles in renowned TV series, he quickly became a household name both domestically and abroad.
What we know about this person
Date of birth:
April 2, 1986
Zodiac sign:
Birthplace:
New York City, New York, USA
Early life
Born in New York on April 2, 1986, Drew Van Acker's family resided outside the bustling "Big Apple", specifically in Medford, New Jersey, where he spent his formative years. His parents were not affiliated with the entertainment world. They dedicated their lives to their work in Medford and seldom ventured out of Burlington County.
Drew's education took place at Shawnee High School, where he was active in drama circles and represented his school in lacrosse and American football. His athletic prowess paved the way for further opportunities, leading to a football scholarship at Towson University. While in Maryland, he pursued his passion for acting, enrolling in several theater classes.
Upon completing his university education, Drew briefly returned to New York, immersing himself in theater and participating in various small-scale productions. Feeling the pull of the entertainment capital, he relocated to Los Angeles, optimistic about the broader horizons it promised for his acting career.
Career
Upon his arrival in Los Angeles, Drew Van Acker juggled various odd jobs. Concurrently, he was a regular face at movie and TV show auditions. His striking looks caught the attention of modeling scouts, leading to appearances in TV commercials and fashion publications.
2009 marked Drew's initiation into the world of television, securing roles in "Greek" and "Castle". That year also saw him in "The Lake", which unfortunately was short-lived. Subsequently, he made a brief appearance in "Tower Prep".
His career trajectory took a sharp turn upwards when he landed the role of Jason DiLaurentis in the hit series "Pretty Little Liars". Introduced in its second season as Alison's brother, a role essayed by Sasha Pieterse, Drew shared screen space with the likes of Shay Mitchell, Ian Harding, and Janel Parrish. He graced the series from its second season through to its seventh, totaling thirty-five episodes.
While "Pretty Little Liars" was ongoing, Drew also featured in the movie "Flying Fortress" and made a brief appearance in "Pretty Dirty Secrets". Although major film roles eluded him, his television career flourished, with a notable role in "Devious Maids" as Remi Delatour, sharing the screen with Ana Ortiz, Dania Ramirez, and others.
2014 saw him in the indie film "Camouflage", directed by close friend Kyle T. Cowan. He also bagged a pivotal role in the TV adaptation of "Training Day", inspired by Antoine Fuqua's acclaimed movie. However, the series didn't resonate with audiences and was short-lived.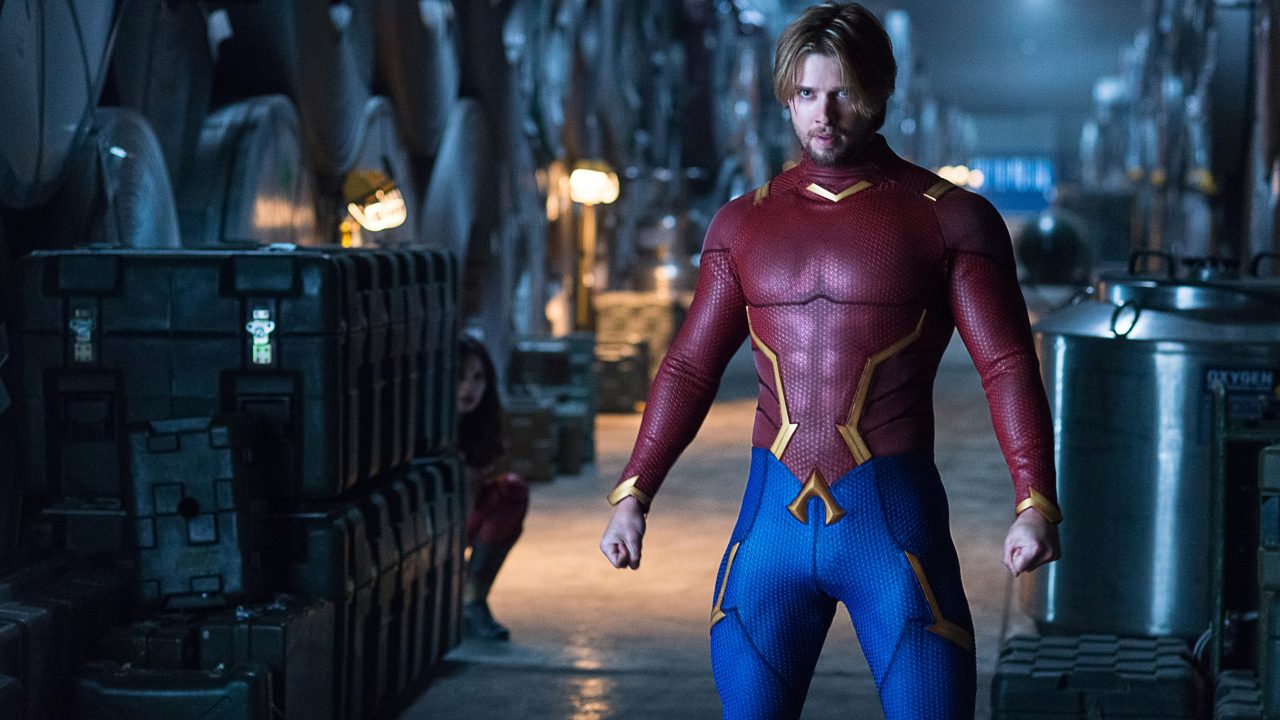 Drew Van Acker in Titans
Drew Van Acker Movies and TV Shows
2021

Last Survivors

Jake

2019

Life Like

James

2018–...

Titans

Garth / Aqualad

2017

Training Day

Detective Tommy Campbell

2013–2016

Devious Maids

Remi Delatour

2012

Fortress (also known as Flying Fortress)

2nd Lt Bob Tremaine

2010–2017

Pretty Little Liars

Jason DiLaurentis

2010

Tower Prep

Ian Archer

2009–2016

Castle (episode "Hedge Fund Homeboys")

Donny Kendall

2007–2011

Greek (episode "High and Dry")

Parker
Talk Shows
2022

Ok! TV

Role: Guest

2022

Made in Hollywood

Role: Guest

2019

Hell's Kitchen

Role: Guest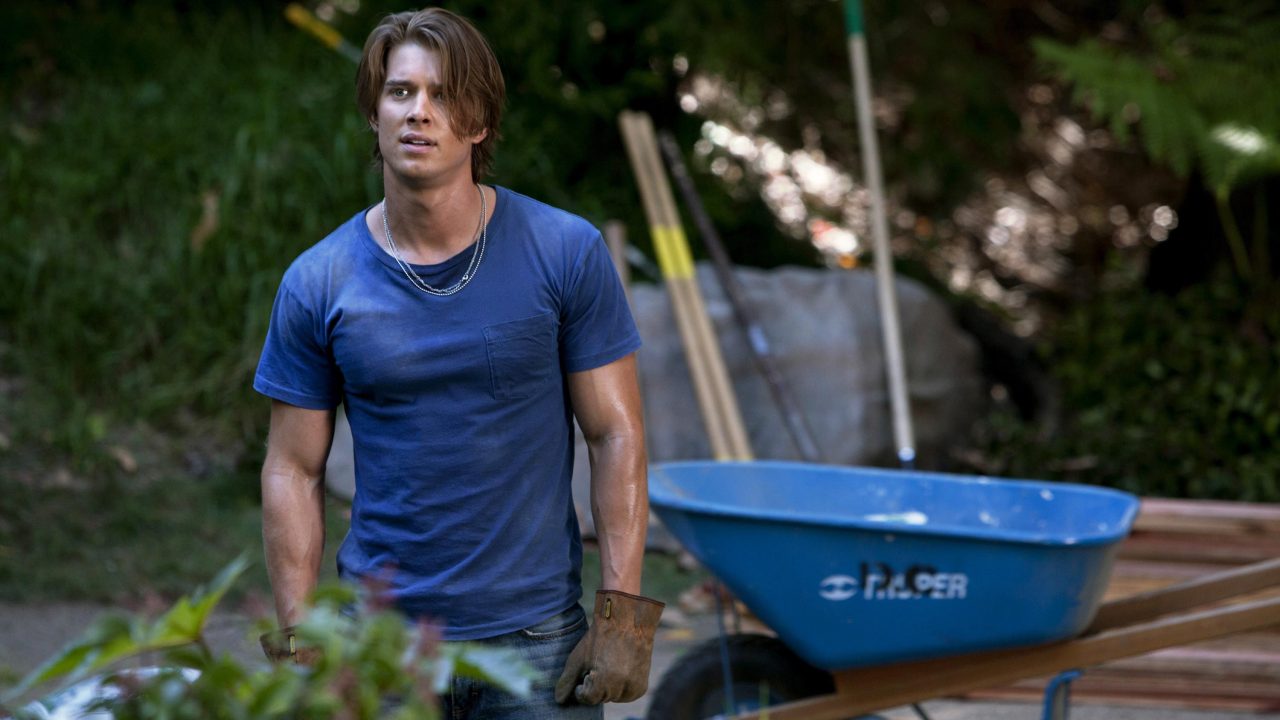 Drew Van Acker in Pretty Little Liars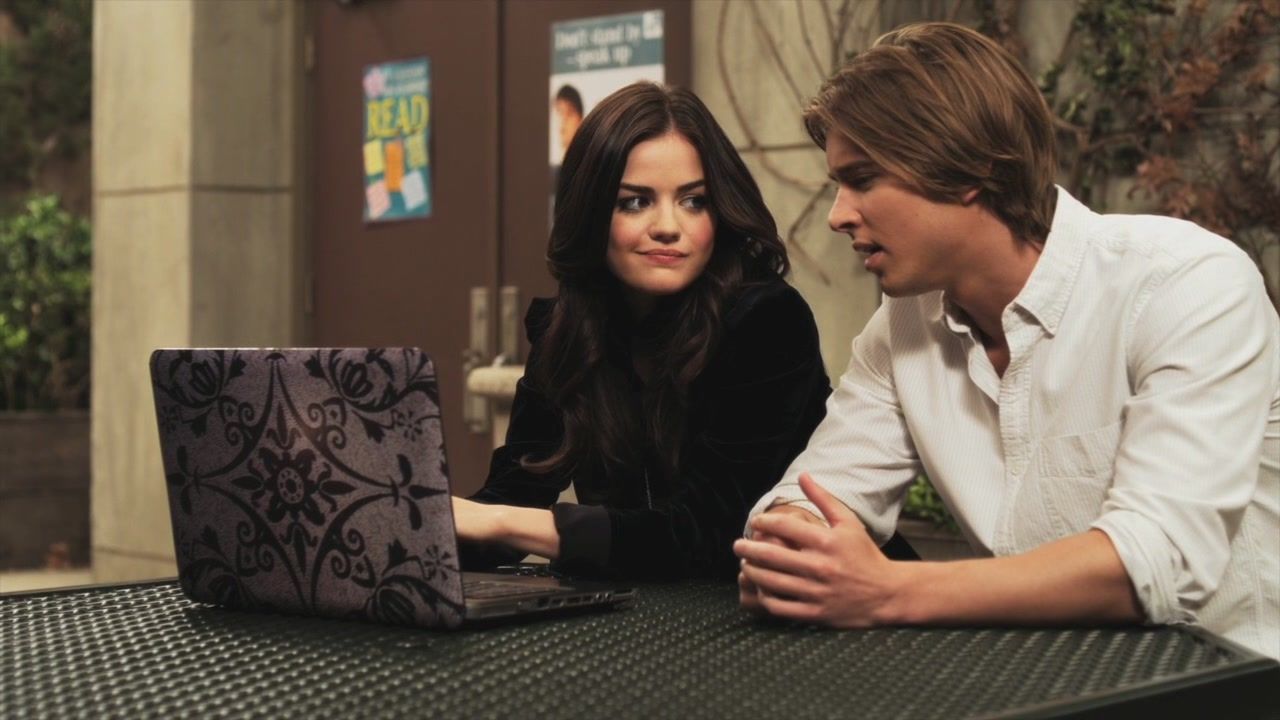 Drew Van Acker and Lucy Hale in Pretty Little Liars
Drew Van Acker's personal life and family
Currently residing in Los Angeles, Drew is reticent about his personal life. While he remains unmarried, he has expressed a desire to settle down and start a family in the future. As he approaches his thirty-seventh birthday in April 2023, he humorously remarked about it being an ideal age for family life.
There's been speculation about a romantic liaison between Drew and Lucy Hale, his co-star from "Pretty Little Liars". Both, however, have refuted such claims, emphasizing their platonic relationship. Lucy, for her part, remains officially single.
Drew Van Acker now
Drew's journey in the entertainment industry continues, balancing acting with modeling. 2019 witnessed the release of "Life Like", featuring him alongside Addison Timlin and James D'Arcy. He's currently involved in multiple projects, including "Crimson Blues" and "Back Home", awaiting release dates.
In 2020, Drew ventured into production, contributing to two films where he also played central characters: the comedic "Spy Intervention" with Poppy Delevingne and the sci-fi "Last Survivors" starring Alicia Silverstone and Stephen Moyer.
Published:
August 18, 2023
Updated:
September 26, 2023