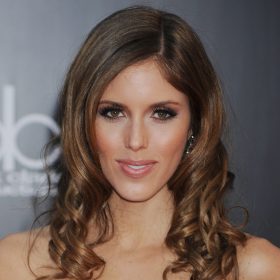 Kayla Noelle Ewell
Kayla Ewell, an accomplished American actress, gained widespread recognition for her remarkable contributions to various television series. Her breakthrough came at the age of 18 when she secured a role in the esteemed American soap opera "The Bold and the Beautiful." However, it was her portrayal of Vicki Donovan in the hit series "The Vampire Diaries" that truly propelled her to global fame.
What we know about this person
Full name:
Kayla Noelle Ewell
Date of birth:
August 27, 1985
Zodiac sign:
Birthplace:
Long Beach, California, USA
Marital status:
Married to Tanner Novlan
Early life
Kayla Noelle Ewell, born on August 27, 1985, in Long Beach, California, and raised in Seal Beach, California, had an early affinity for the limelight. Embracing her passion, she immersed herself in dance, song, and acting classes at the renowned "Orange County Song & Dance Company" in Westminster. After gaining valuable work experience, she successfully graduated from Los Alamitos High School in 2003, setting the stage for her remarkable journey in the entertainment industry.
Career
Kayla Ewell's journey in the entertainment industry began in 1999 when her undeniable talent caught the attention of a talent scout during her first audition. Her early work graced TV screens in 2000, with a notable appearance in the series "Freaks and Geeks." From 2004 to 2005, Kayla secured a regular role in the enduring soap opera "The Bold and the Beautiful," portraying Caitlin Ramirez across 135 episodes.
In 2006, Kayla Ewell joined the cast of the movie "Just My Luck," although her role was uncredited, it gave her the opportunity to work alongside acclaimed actors Lindsay Lohan and Chris Pine. During the same period, she showcased her skills in the comedy "Material Girls," playing the character of Fabiella, the receptionist. The year 2007 brought her a recurring role in the series "Entourage," further solidifying her presence in the television landscape.
In 2009, Kayla Ewell's career took a significant turn when she signed a contract to portray Vicki Donovan in the popular series "The Vampire Diaries," based on L.J. Smith's book series. While initially a regular role, it later transitioned into a guest role starting from the third season. The show's soaring ratings brought well-deserved attention to the young and talented actress.
Following her success in "The Vampire Diaries," Kayla Ewell made guest appearances in various series, including "Bones," "CSI: Crime Scene Investigation," "House M.D.," "The Glades," and "Lucifer." In 2011, she stepped into the lead role in the movie "Keeping Up With The Randalls," and two years later, she found herself at the center of the thrilling plot in "The Demented," starring alongside Sarah Butler, Ashley Bryant, and Michael Welsh. In the years 2015-2016, Kayla actively participated in new and exciting TV projects.
In 2017, Kayla Ewell secured the lead role in the touching drama "2 Years of Love," sharing the screen with Ryan Merriman as her storyline partner. Simultaneously, she showcased her comedic talent in the series "Me and My Grandma," which premiered on YouTube Premium. Since 2019, the actress has been actively engaged in the series "Roswell, New Mexico." In 2020, she took on the role of the supervillain Nocturna in a memorable episode of the series "Batwoman."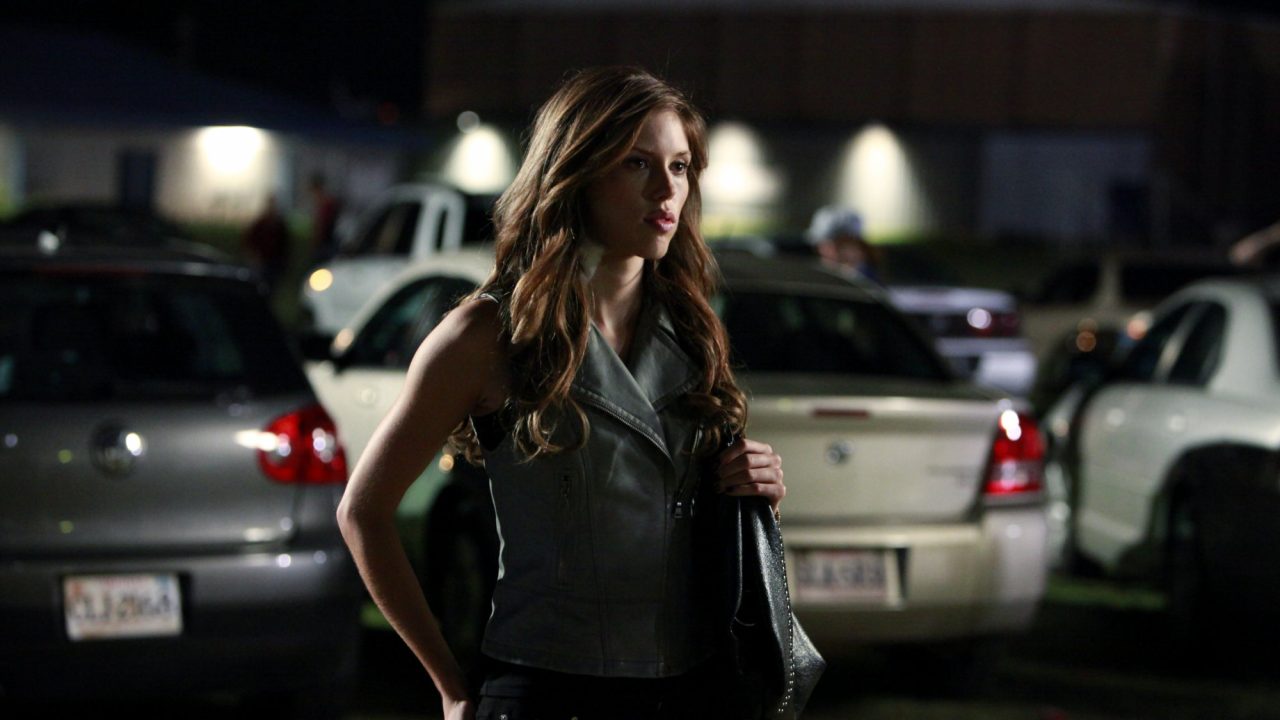 Kayla Ewell in Vampire Diaries
Kayla Noelle Ewell Movies and TV Shows
2019–2022

Batwoman

Nocturna / Natalia Knight

2018–...

The Rookie (episode "Long Shot")

Sabrina Fowler

2016–2021

Lucifer (episode "Pilot")

Amanda Bello

2009–2017

The Vampire Diaries

Vicki Donovan

2005–2017

Bones (episode "The Salt in the Wounds")

Alyssa Howland

2004–2019

Veronica Mars (episode "I Am God")

Angie Dahl

2004–2012

House (episodes "Small Sacrifices", "Carrot or Stick")

Nika

2004–2011

Entourage

Amy

2003–2007

The O.C.

Casey

2000–2015

CSI: Crime Scene Investigation (episode "Take My Life, Please")

Bettina Clark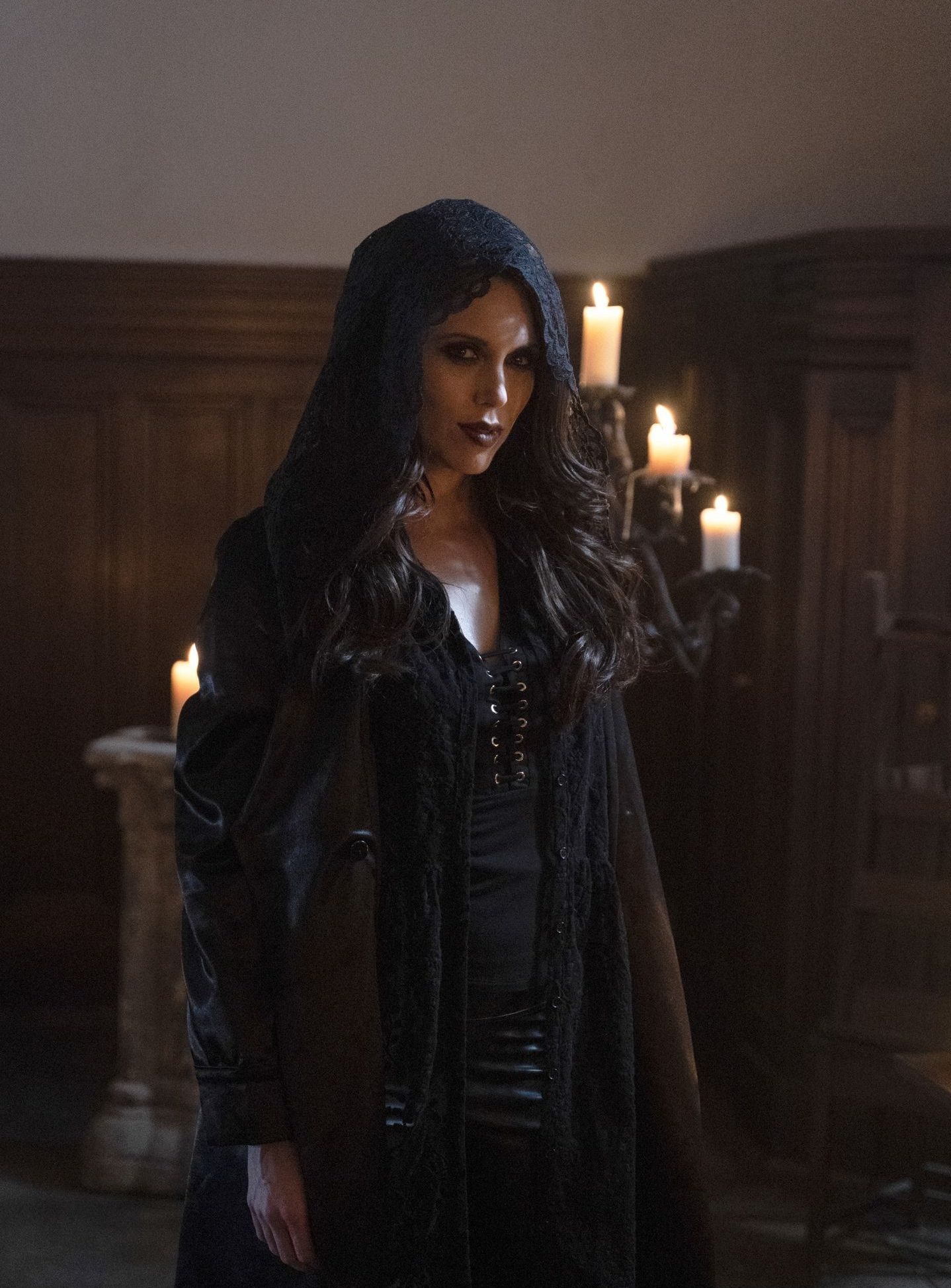 Kayla Ewell in Batwoman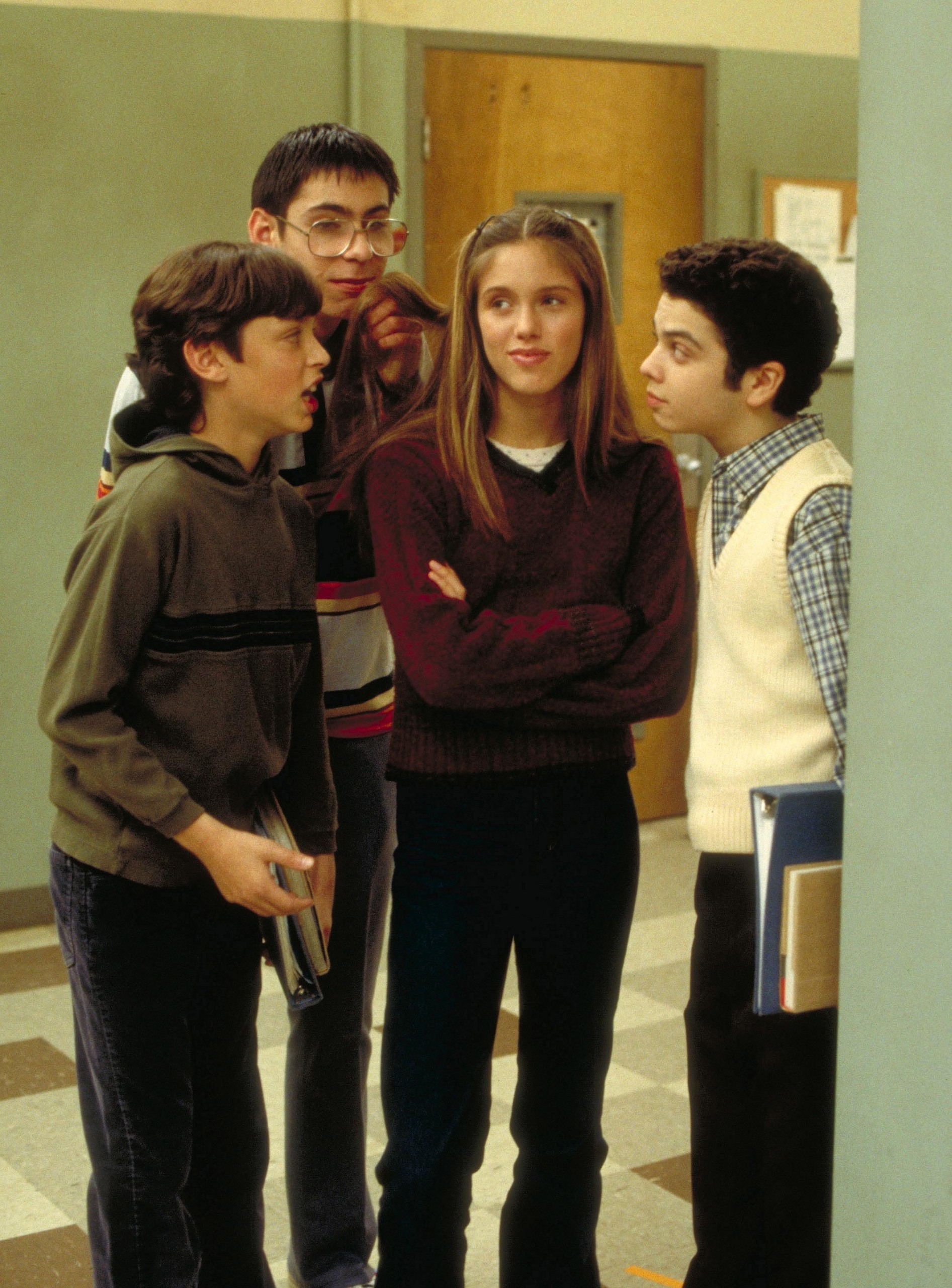 Kayla Ewell in Freaks and Geeks
Kayla Ewell's personal life and family
Kayla Ewell resides in Los Angeles. In 2010, she embarked on a relationship with the Canadian actor and model Tanner Novlan, and they exchanged wedding vows five years later. The couple's love blossomed further with the arrival of their daughter, Poppy Marie Novlan, in 2019. In the summer of 2022, they joyously welcomed their son, Jones Douglas. In interviews, Kayla has revealed her passions, which encompass drawing, rock climbing, and surfing.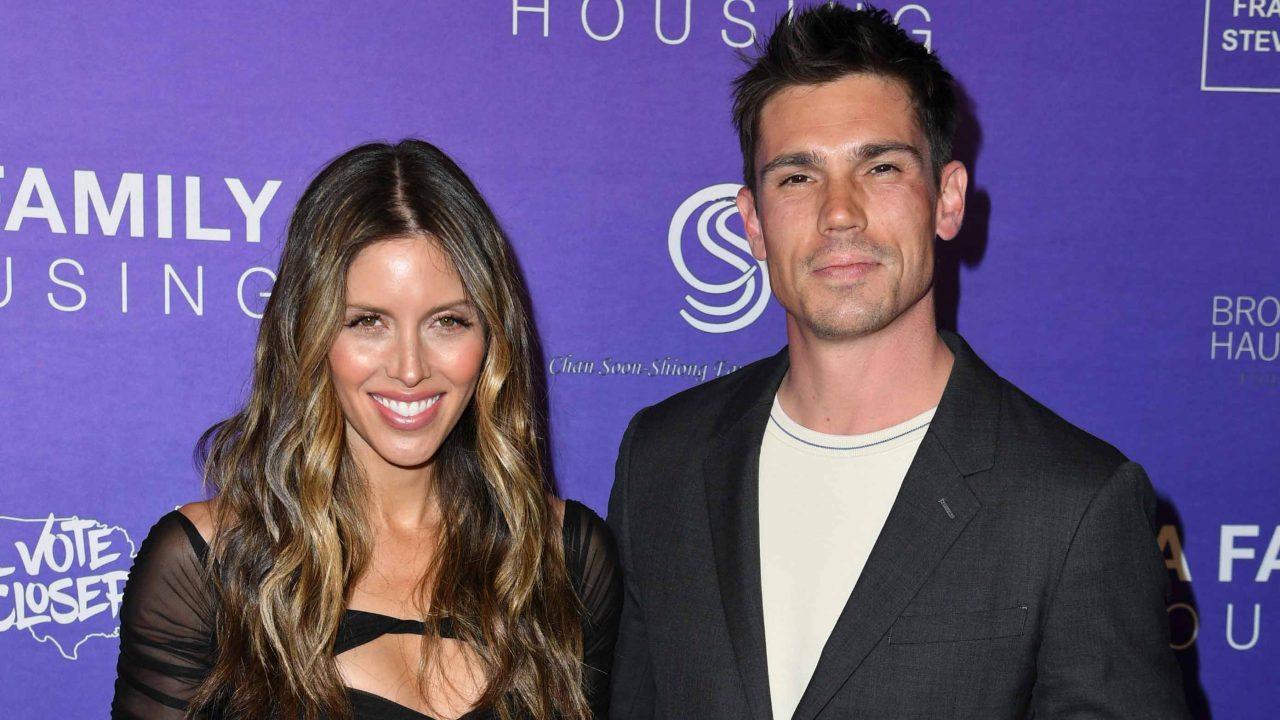 Kayla Ewell with husband Tanner Novlan
Kayla Ewell now
Currently, Kayla Ewell shows no intentions of concluding her career, although she attends auditions less frequently as she devotes time to caring for her son. She maintains an active presence on social media platforms, boasting over a million followers. Occasionally, she makes appearances at Comic-Con events, delighting fans of "The Vampire Diaries." Moreover, Kayla takes on the role of a podcast host for "Directionally Challenged," engaging in captivating conversations with fellow stars and experts from various fields.
Updated:
December 10, 2023