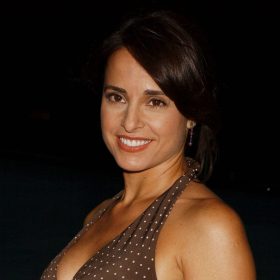 Jacqueline Danell Obradors
Jacqueline Obradors is an American actress known for her work in movies, TV shows, and as a voice actor. She achieved recognition for her performances in movies like "Tortilla Soup," "Six Days, Seven Nights," and "Deuce Bigalow: Male Gigolo." She is also notable for her appearances in television projects, particularly in the role of Detective Rita Ortiz in the popular series "NYPD Blue."
What we know about this person
Full name:
Jacqueline Danell Obradors
Date of birth:
October 6, 1966
Zodiac sign:
Birthplace:
London, United Kingdom
Early life
Jacqueline Danell Obradors, born on October 6, 1966 in London, UK, was raised in California. She hails from an Argentinean background, with her parents, Angie and Albert, who respectively worked at a church and owned a cleaning company. While details about her education are limited, it is worth noting that prior to her early acting career, she held a job at Hughes Market in Canoga Park, California.
Career
Jacqueline Obradors embarked on her acting journey in the early 1990s, although her breakthrough to stardom came a bit later. At the age of 24, she made her debut in the comedic TV series "Parker Lewis Can't Lose" (1990-93). Portraying the character Tanya, she joined the story of Parker, a resilient teenager who faces every situation with unwavering determination, supported by loyal friends and a gossipy sister.
Following her debut, the actress received an opportunity to star in the short comedy film "The Waiter," directed by Doug Ellin. Sharing the screen with Jon Cryer and David Schwimmer, whom she would later collaborate with in a significant role, Jacqueline showcased her talent. A year later, she took on a character in the action film "Red Sun Rising," directed by Francis Megahy. The plot revolves around a ruthless yakuza who possesses the lethal ability to kill a cop's partner with a single touch.
In the story, our protagonist, affectionately nicknamed "Dragon," embarks on a quest for vengeance. Starring the charismatic Terry Farrell and Don Wilson in the lead roles, the film captivates audiences with its thrilling narrative. Jacqueline Obradors portrays the episodic character Rita, adding her talent to the ensemble. In 1995, the actress showcased her versatility by appearing in multiple projects simultaneously. She showcased her comedic chops as Anita in the detective series "Diagnosis Murder" and brought her adventurous spirit to the character V in the thrilling series "Vanishing Son." Additionally, Jacqueline took on the role of Conchita in the TV movie "Problem Child 3: Junior in Love."
Throughout her career, Jacqueline also made notable appearances as Teresa Romero in the detective series "Renegade" and portrayed Vasquez in the low-budget film "Soldier Boyz" alongside Michael Dudikoff. In the drama series "Live Shot," she took on the role of Sonya Lopez, despite not being listed in the credits.
However, it was in 1998 that Jacqueline received a significant breakthrough when she starred in the comedy "Six Days, Seven Nights." Directed by Ivan Reitman, the film assembled a cast of esteemed Hollywood stars, including Harrison Ford, Ann Hecht, David Schwimmer, and the talented Jacqueline Obradors. Filmed on the picturesque island of Kauai in Hawaii, Jacqueline's portrayal of the vivacious and charming Angelica added an extra layer of humor and allure to the story.
Jacqueline Obradors received a prestigious nomination for Best Supporting Actress in a Comedy at the Blockbuster Entertainment Awards. The film's storyline is inspired by a true Robinsonade, where Robin Monroe, an employee of Glamour magazine, embarks on a journey to the idyllic island of Makatea. There, she unexpectedly receives a marriage proposal from her fiancé, Frank. Despite her initial agreement, Robin finds herself needing to urgently fly to Tahiti for work. Quinn Harris, a pilot, agrees to fly her there, although the stormy weather promises unforeseen challenges.
Due to a thunderstorm, Quinn is forced to make an emergency landing on a deserted island. As the two individuals, who have contrasting personalities and age differences, navigate their way through the ordeal, they form an unexpected bond. Meanwhile, their families and friends, believing them to be deceased, mourn their loss. During this time, Frank finds solace in the arms of Angelica, a stewardess who helps him cope with his grief. However, their lives take a turn when the survivors eventually make their return.
In 2003, Jacqueline appeared alongside Vin Diesel in the gripping crime thriller "A Man Apart," directed by F. Gary Gray. The film delves into the life of operative Sean Vetter, who relentlessly battles the influx of drug smuggling from Mexico. With a production budget of $36 million, the film went on to gross over $44 million at the box office. Jacqueline further showcased her talent in the thrilling movie "Unstoppable," directed by David Carson, where she portrayed the leading role of Detective Amy Knight.
In 2009, Jacqueline Obradors embarked on another captivating project, the crime drama "Crossing Over," skillfully directed by Wayne Kramer. The film boasted an impressive ensemble cast, including Harrison Ford, Ashley Judd, Ray Liotta, and Jacqueline Obradors in the role of special agent Marina Phadkar. This compelling narrative sheds light on the experiences of undocumented immigrants who enter the United States for various reasons, striving to navigate the complex process of legalization with varying degrees of success.
Jacqueline Obradors graced the small screen for an extended period in the detective series "NYPD Blue," captivating audiences with her dynamic portrayal of detective Rita Ortiz. She dedicated her talent to the fictitious 15th Precinct police station in Manhattan, bringing forth a vibrant and compelling character. However, the show was not without controversy. Reverend Donald Wildmon condemned the series as "soft porn" due to its inclusion of nude scenes, sparking a fervent call for a boycott of the program.
Jacqueline Danell Obradors Movies and TV Shows
2020

Palm Springs

Pia Wilder

2018–...

The Rookie

Mrs. Mitchelssen

2016–2021

Lucifer (episode "Infernal Guinea Pig")

Alexa Lee

2011–2017

Grimm (episode "Cry Luison")

Ava Diaz

2009–2016

Castle (episode "XX")

Allison Hyde

2003–...

NCIS: Los Angeles

LAPD Captain Maya Lopez

2003

A Man Apart

Stacy Vetter

1999

Deuce Bigalow

Elaine Fowler

1998

Six Days, Seven Nights

Angelica

1995–2000

Sliders (episode "Season's Greedings")

Carol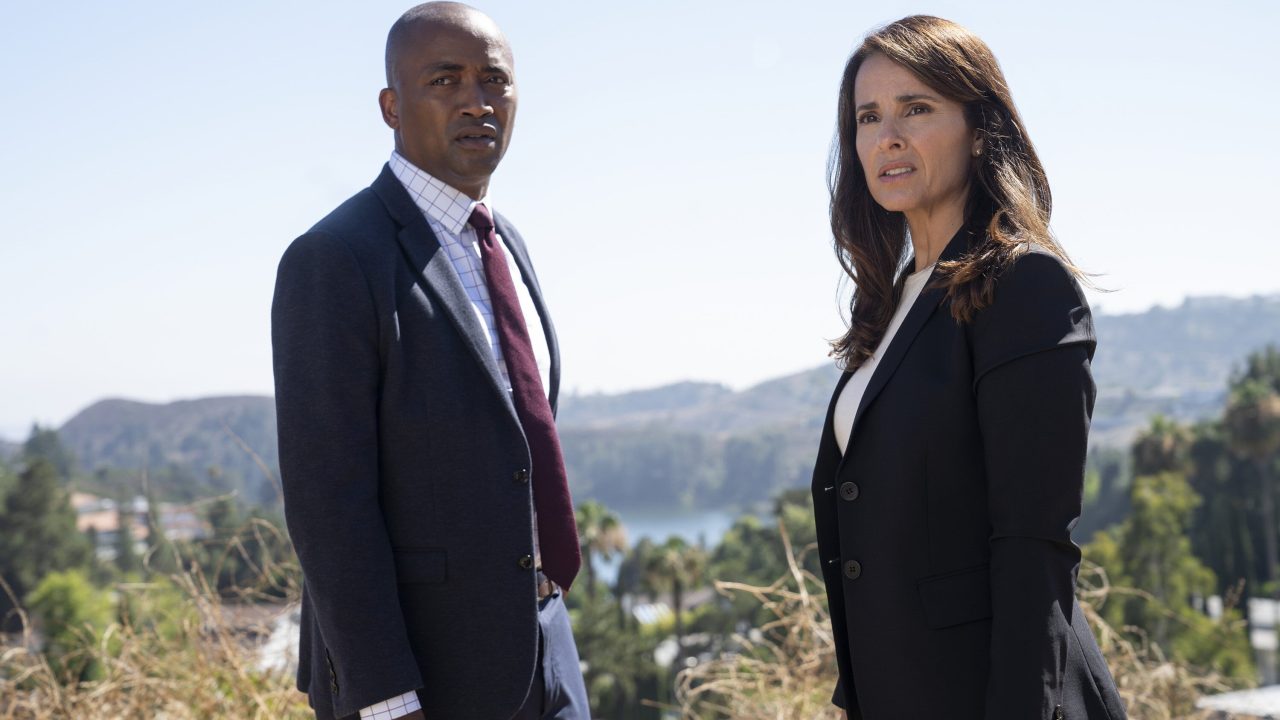 Jacqueline Obradors in Bosch
Jacqueline Obradors' personal life and family
Jacqueline Obradors maintains a firm stance on privacy when it comes to her personal life. The actress consistently advocates for the idea that viewers should focus solely on an actor's creative endeavors rather than their personal affairs. Consequently, whether the 56-year-old Jacqueline is married, in a relationship, or has children remains undisclosed. While she actively engages with social media, her posts primarily revolve around work-related moments and enjoyable experiences with friends and colleagues, without sharing glimpses of her romantic partner.
Jacqueline Obradors now
Jacqueline Obradors continues to captivate audiences with her timeless beauty and impressive talent, receiving numerous offers in the entertainment industry. In 2020, she portrayed the character Pia Wilder in the sci-fi romantic comedy "Palm Springs," showcasing her versatility. The following year, Jacqueline took on the role of Detective Christina Vega in the TV series "Bosch," once again demonstrating her knack for playing law enforcement characters. In 2022, she lent her voice to the character La Dama in the animated film "Catwoman: Hunted," further diversifying her portfolio of work.
Updated:
September 26, 2023